written_agreement

, The Contributor
Member Since
11/11/2011
Last Activity
5/18/2013 11:24 PM
EXP Points
Post Count
445
Storygame Count
0
Duel Stats
4 wins / 5 losses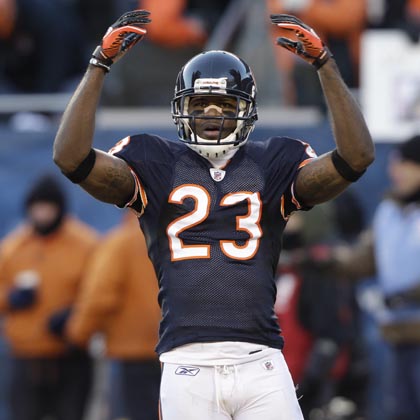 Hello. I am a 14 year old, recently moved to Virginia, with an obsession with literature. I don't frequent this site as much as I used to, but it's still excellent and a fun hobby of mine. Lemme tell you some things about me.
Favorite Author: Terry Brooks, Christopher Moore, Orson Scott Card
Favorite Band: La Dispute
Favorite Poet: Edgar Allan Poe
NFL Team: Ravens
Thanks for comin' over! As for a sample of my writing.........
He had slowed to a walk as he paced the streets of the abandoned, desolate city.

The things were everywhere; they didn't seem to mind him walking ever-so slowly through the streets, crazed look in his eye. He could of sworn he even got a nod of recognition from a few. Alas, it didn't matter to him; soon he'd be with his Anastasia. His.
He walked like a snail through the ghost city, ghouls and death and blood staining the former glory of his home.
His home. The words echoed through the man's head. He had long since dropped the pipe; he was unarmed and unaccompanied, wandering about the avenues of the Dead City.

Of what was once Ann Arbor; the place he had met his love, his father, his end.

He had a feeling he was close to them. To his loved ones. To the ones who had cared for him, and who he had cared for. A draft blew through, making the Tall One shiver. It was a temporary discomfort, though; it didn't bother him at all, for he knew soon he'd be at permanent content. The blood pouring from him had long since stopped; maybe he had no blood to bleed. It mattered naught to him; he just knew that freedom, that happiness, that his own personal heaven was within his grasp. It was so, so close. Just so close.

He could smell her scent; that of dirt, blood, and whatever ecstaticness smelt like. It smelled good, that much he knew. He didn't know much of anything, it seemed like; only of his Anastasia. She was forever his. Forever. However long that was, the Tall One did not know; only that it was long, and he wanted to be with her for a very, very long time. So long. A poem floated through his head, one he had memorized long ago.

No one can ever dissever my soul from the soul of my....

It haunted him; it encouraged him. The lines echoed ever eerily, reminding him of his quest. Invigorating him, to keep walking. So he could find his Annabell Lee. No, his Anastasia. His Anastasia.

I was a child and she was a child,
In this city; by the, sea

He knew she was there. Just ten more minutes, just ten more steps. Just keep going no matter what. He would get to her. He would. He knew it.

The Tall One fell to the floor, dead. Or perhaps just passed out. Perhaps waking from a dream. None knew; none would, for a very, very long time. The time it took him to have his fill of time with his Annabel Lee. His personal Annabel Lee.
Thanks.
~Demetrov
Trophies Earned

Recent Posts
Land of Ronan: Character/ OOC Thread 2
on 4/14/2013 9:20:16 PM
Is this still open? Seems very interesting.
Blackwater: A Descent Into Madness (CYOA)
on 3/4/2013 6:24:56 AM
... C?
Blackwater: A Descent Into Madness (CYOA)
on 3/3/2013 3:59:59 PM
I'm always the hipster... :( C.
Blackwater: A Descent Into Madness (CYOA)
on 3/3/2013 11:24:28 AM
Option A. Aman has a point.
Blackwater: A Descent Into Madness (CYOA)
on 3/2/2013 8:55:41 PM
Yeah! Just this start is giving me an idea for a story. Inspiration, inspiration everywhere. :)
Blackwater: A Descent Into Madness (CYOA)
on 3/2/2013 8:50:54 PM
A. I love the loss of a lover thing, and writing is good. :D
Inspirational
on 3/2/2013 8:42:18 PM
This video really makes me feel bad that I used to be one of those kids who bullies others. It makes me feel really, really bad. It makes me want to sincerely apologize to any kid I've ever called a name, and I will. Thanks for sharing this, I'll try to spread it.
The Palace Start
on 12/8/2012 10:19:48 AM
'Round here, we're just getting some light rain and fog. Though it is extremely cold.
The Palace Start
on 12/7/2012 5:45:05 PM
But to suggest such an idea is possible, YOU MUST BE THE ASSASSIN!
The Palace Start
on 12/7/2012 6:34:00 AM
So, this time I'm not going to be quiet because that gets you lynched. I really can't have any suspects as of yet, due to the fact that it's mostly only been Playa and Cov, so I guess we have to be patient.