AtomicWaste

, The Reader
Member Since
9/29/2011
Last Activity
5/19/2013 9:02 PM
EXP Points
Post Count
370
Storygame Count
0
Duel Stats
3 wins / 3 losses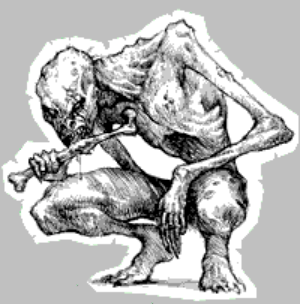 Recent Posts
Legend of Zelda
on 3/19/2013 5:59:17 AM
My favorite The Legend of Zelda game, was definitely Ocarina of Time. Close second would be Twilight Princess. My favorite temple in Ocarina would have to be the Fire Temple. In Twilight Princess my favorite was the desert place. Fighting Gannon at the end of Ocarina was my favorite part of the game. I have never played The Legend of Zelda, Zelda 2, or Majora's mask, but I found The Legend of Zelda Collectors edition for the GameCube and I ordered it off of Amazon a couple of days ago so that will only be for a short while.
Eternal Update
on 3/2/2013 12:18:52 PM
Man I am itching for another update, I think I may be addicted. So can I get my fix?
Apologies
on 2/28/2013 1:33:20 AM
It's good to see you are back, but school is definitely more important than CYS so don't sweat it.
So....
on 2/7/2013 6:35:16 PM
Happy birthday yesterday Swift.
End Master's Pointless Quest
on 2/2/2013 12:17:40 PM
Sounds like that would be a fun day.
Profile Picts REDUX
on 2/1/2013 11:22:37 PM
Well mine has stayed the same. Still a ghoul creeping along through the forums of CYS.
Eternal Update
on 1/26/2013 11:20:18 PM
All I can say is thank you.
Eternal Update
on 1/26/2013 4:40:19 PM
I have only one question, is there any baby stomping yet?
I'm back!
on 1/17/2013 1:57:08 AM
I am a little late to this, but welcome back Simple! Merry Christmas, Happy New Years, and Pokemon.
A New Newbie Approaches
on 1/10/2013 10:25:13 AM
Welcome to the site. :)