CobaltRed

, The Reader
Member Since
5/29/2011
Last Activity
2/17/2012 8:20 PM
EXP Points
Post Count
8
Storygame Count
0
Duel Stats
0 wins / 0 losses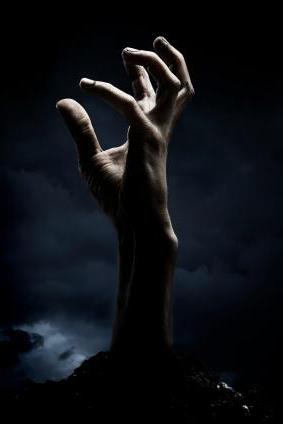 I'm a 20 year old I.T.-Software Engineering student. Although my ultimate goal is to become a teacher. I love reading and writing. I read all genres except romance. My favourite genres are horror/macabre, science fiction, fantasy and adventure. I'm a big fan of the zombie motif and I also like weird or strange fiction.
Recent Posts
Points for Inviting people to register?
on 6/2/2011 7:50:18 AM
Yeah, That's why I opted that it was the source code for the registration process, itself, that should be changed to accommodate this feature. I do know how hard it would be for 3J if he were to do it manually. There's nothing wrong with growing the community. a large community doesn't always mean more trolls (but I do see your point here). That's why there should be guidelines for the points because they serve, in a way, as a screening process to: -Let people, who like these kinds of stuff, know about the website and therefore meet more like-minded people.(So trolls, fake accounts, and people who just do it for points will be shunned or ignored and people who aren't really into to this website will just go away.) *Trolls feed on your anger and retaliation. If you don't feed it, it will shrivel up and die. Never feed the trolls! So the only people who would actually "live" in this community are those who truly want to be in the community:)
Points for Inviting people to register?
on 6/1/2011 10:55:21 PM
Oh, that's very nice. But i'm thinking, doing it manually? That's gonna be a lot of work for you. If this feature becomes successful. It's gonna have a pyramid/domino effect: The people I know will invite people they know that will invite people they know, etc. You'll have to keep track of everyone invited to make sure you don't give double points. There's also the problem of knowing whom invited whom... But hey, maybe you know something I don't. You are an admin after all:P
Points for Inviting people to register?
on 6/1/2011 10:26:49 AM
Yeah, those were just a rough draft of guidelines. I figured they could get change to be more efficient in determining authenticity. Hmm, that's too bad. This would be great to make current members more active and at the same time make the community grow.
Points for Inviting people to register?
on 6/1/2011 8:20:27 AM
Okay, so I guess this feature would be great to make the community grow. Basically, you get points if people you invite, register to this website. Just tinker with the source code for the registration process and add in an input box that says: Who invited you to join?(or something like this) Then they type in your name, acknowledging that they found this website through you and you get points for it. And probably the points increase with more members that register with your invite(just an option though) Of course, I know the pros and cons of this feature and how devious some people can be. It would be easy to exploit this by just creating another account and inputing your main account in the registration process. But Iv'e already thought of a way to counter this. For the points to fully register to your account, the member you invited should at least: - publish a story or 2(I dunno, up to you guys) - Rate at least 10 story's - And post at least 10 times in the forums - Get at least 50 points(?) The above crude draft of guidelines can be used to determine the authenticity of the invited account and see if he's really into the website. And as Iv'e said, this would be a great feature to make the community grow. But that's just my humble opinion, what about yours?
Zombie Apocalypse Part 1
on 5/31/2011 11:05:12 PM
When I say fun though, I mean the narration of the story is a bit cartoon-y or something similar to that(not the interactive kind of fun, which I happen to like.)
Zombie Apocalypse Part 1
on 5/31/2011 9:50:11 PM
Yeah, I know. I've played some of them:)) but they're all either random, fun or both. Not my cup of tea:P That's what I meant when I said that, because he's creating a "realistic" Z-Apocalypse story.
Hacking Stories?
on 5/31/2011 9:45:59 PM
I support your idea. It sounds VERY interesting and you know the old saying: "If there is a book that you want to read but has not been written, then write it." Best of luck to you!
Zombie Apocalypse Part 1
on 5/31/2011 9:42:33 PM
Oh snap! I'm also writing a "choose-your-own" zombie apocalypse story. Not the same concept as yours though but yes, I agree with you. I'm also making it realistic (well, pseudo-realistic in my case.) Anyways, It's nice to see someone also have a liking for the zombie genre here. Good luck with your story! I'm looking forward to reading it.