CovElite

, The Dramatist
Member Since
2/1/2012
Last Activity
5/18/2013 8:39 AM
EXP Points
Post Count
1359
Storygame Count
0
Duel Stats
120 wins / 92 losses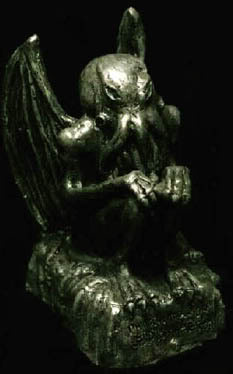 THINK BEFORE YOU POST! - Me having a conversation with me. http://www.politicalcompass.org/facebook/pcgraphpng.php?ec=-1.62&soc=-1.74
A slight touch of friendly malice and amusement towards those we love keeps our affections for them from turning flat. -LPS
"Much that we call evil is really good in disguises; and we should not quarrel rashly with adversities not yet understood, nor overlook the mercies often bound up in them."-HM
"Be ashamed to die until you have won some victory for humanity." -HM
Working on a story, but progress is slow.
Trophies Earned


Storygames
unpublished
You Eat People.
Recent Posts
I am compeled back!
on 5/17/2013 9:41:23 PM
Hello again! I have been sent back here by a fortune cookie. I was doing the rather boring chore of sweeping and mopping the kitchen floor when I found a tossed away fortune on the floor that read "Each day, compel yourself to do something you would rather not do." That gave me a chuckle as I avoid doing the floor like it might give me the plague. It also got me thinking though and the train of thought eventually settled here. I have been kind of avoiding CYS because I didn't feel entirely welcome here anymore. I mean, I got off to a bit of a bad start with my stupidity in my first few threads&posts and a few of my later ones but I felt that even when I toned it down a bit, I was continually treated as the mentally retarded guy in the corner, so when I finally did have time to come here again I didn't really want to. At least that is how I felt, but I haven't been myself exactly for awhile, so maybe I am wrong. Just wanted to get that off my chest. Also just wanted to say sorry to BZ for abandoning his game, I really thought I would have more time for it. Also sorry for wasting 3J's time on his game , which I am really hitting myself that I missed that. Be back in a few hours.
Nazi Sasquatch Death Squad!
on 2/27/2013 8:52:56 PM
So is there any way to get into the embassy but through the front door or is there any other entrances like a sewer to we can gain access to it from?
Nazi Sasquatch OOC
on 2/23/2013 12:27:25 AM
Alcohol solves all problems.
Nazi Sasquatch OOC
on 2/23/2013 12:15:24 AM
Ok before you say the dog dies in my arms because of its wounds, just think of the potential RP value from terrorizing Cpn Static! Also I buff my first aid with 2 Yum yums.
Nazi Sasquatch Death Squad!
on 2/23/2013 12:10:33 AM
Klaus walks right past the squirrel like creature as he searches through the surviving dogs until he comes upon not entirely butchered by super powers or from one his bolts. He picks up the dog and cradles it in his arms and but then while holding the poor thing tightly, he pours some alcohol across its wounds and wraps them in some tied together bar napkins. Hoping that will do for now he enters the Mansion with the dog.
Nazi Sasquatch Death Squad!
on 2/22/2013 3:52:36 PM
Klaus tears up at the sight of all the dead dogs but he jumps out of the car and hides behind a nearby tree, and fires a volley at the gardener.
Nazi Sasquatch OOC
on 2/21/2013 8:22:16 PM
Im thinking about using my ability to fire a volley at the sniper which then ricochet and disable the butler
Procrastination
on 2/21/2013 4:29:35 PM
Editing is easy, its the writing part that gets me.
Kill Aman's Mustache! (released)
on 2/21/2013 4:03:41 PM
Well dont I feel like a dumbass lol.
Kill Aman's Mustache! (released)
on 2/21/2013 3:51:44 PM
ERROR We're sorry; the Link you have clicked is not in service at this time. Please check the Link and make sure that you have clicked it correctly and try again. Thank you. This supposed to happen or am I just not getting it?