Evagirl

, The Wordsmith
Member Since
6/27/2011
Last Activity
5/20/2013 1:43 PM
EXP Points
Post Count
208
Storygame Count
0
Duel Stats
8 wins / 4 losses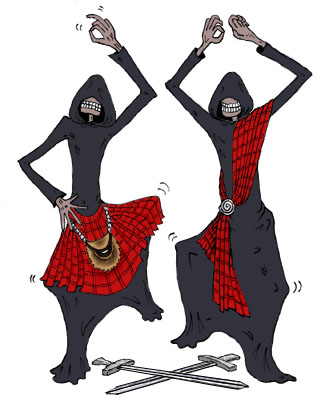 Hi people
I'm a 21-year-old girl from Denmark, who's working on her first storygame: Hogwarts student.
I'm pretty new to the site, but I'm getting pretty good at scripting and using the advanced editor.
I haven't got much time to write at the moment, as I spend most of my time studying.
That's about it for now...
Also my favourite books include Harry Potter, a song of ice and fire, Hitchhiker's guide to the galaxy, the hunger games, 1984 & sword of truth.
Trophies Earned

Storygames
unpublished
This is my first game and English is my second language, so I'd appreciate any help and feedback I get. It's a Harry Potter fanfic (as you can probably guess from the title). You play as a new student at hogwarts between Voldemorts defeat and the time the trio's kids attend school. So far I've only made the part before you actually go to Hogwarts, but I'd really like to know what people have to say about it, so I'm puplishing it anyways. I got some great feedback from puplishing the demo, but I'm back to working on it. Once I've finished the first year and corrected some of the stuff you guys didn't like I'll re-puplish it for a while.
Recent Posts
Score Cheat Prevention
on 5/17/2013 12:18:14 PM
Even if you make a link only usable once, I'm pretty sure using the back button will make it usable again.
Looking for Loop Advice
on 5/14/2013 3:10:31 AM
It might be easier to use scripting to slightly change the text than to make actual new pages. Have a variable counting how many times you've been in the loop and then maybe add different character thoughts to the end of the page dependding on how many times you've been there.
3D Gun Printing
on 5/8/2013 12:10:45 PM
The problem is, obviously, that any nutcase could eventually be able to get a gun by printing it, even though most countries have laws preventing people from buying one if f.x. they've previously committed violent crimes. 3D printers can of course be used for making a lot of useful and legal stuff, but it seems like it'll be impossible to prevent someone from printing a gun. It seems like it'll be much harder to print ammunition, so as long as that is restricted it hopefully won't be much of a problem.
Yet Another Scripting/Variable Question..
on 5/3/2013 1:47:43 AM
It's not usually done, as it is so much work for a feature most consider unimportant. After all, the name is hardly the most important thing about a character. You could compromise of course, and make a few names to choose from.
Scripting Or Variable?
on 4/28/2013 4:49:09 AM
This help article describes random variables http://chooseyourstory.com/help/articles/article.aspx?ArticleId=14 If you make a variable called shoot you can have your script look like this: %SHOOT:= 1D3 IF %SHOOT = 1 THEN code for when the arrow hits the target IF %SHOOT=2 THEN BEGIN code for when you miss END IF %SHOOT=3 THEN BEGIN code for when you get attacked END I have a similar scenario with throwing something in my unfinished story.
OMG
on 4/16/2013 1:49:52 AM
3 dead now :(
How to change contact email?
on 4/15/2013 4:17:47 AM
Under "My stuff", "Profile", near the bottom of the page.
Opinions Please
on 2/21/2013 6:03:26 AM
Are you planning to make the whole story gender neutral? Or is it supposed to be obvious from the beginning? So far it's leaning slightly towards female for me, mostly because "you" don't like the idea of hunting for sport.
Difficulty Ratings?
on 2/21/2013 5:24:55 AM
The length is calculated automatically, so you don't need to worry about that when making a story. I'm not sure how exactly it works but I think it rates how long it would take to read all the pages.
His Dark Materials
on 12/28/2012 5:21:24 AM
If you guys want to discuss The Neverending story you should probably make a new thread.