Simno

, The Novelist
Member Since
10/10/2013
Last Activity
8/30/2018 6:58 AM
EXP Points
Post Count
10
Storygame Count
1
Duel Stats
1 win / 0 losses
Order
Commendations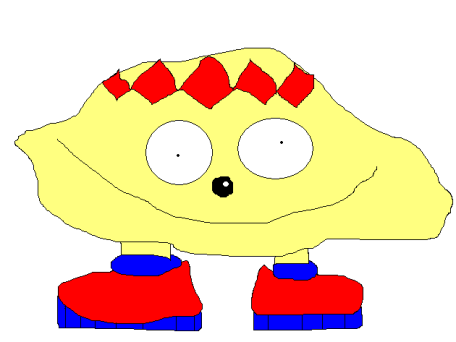 Trophies Earned



Storygames
A normal day at school. With quizzes. And experiments. And monsters. And traps. And a mysterious door you surely want to know more about.
---
Recent Posts
Story for school
on 10/14/2013 9:36:25 AM
Just for those who are interested:
I tried the story game in an English lesson. The students were 14-15 years old and in their 5th learner year. We sat in a circle and did the game with small sheets of paper. I numbered the different pages so they could read the story, choose the next step and I would give the next sheet to the next student.
They ran into a dead end 3 times and managed to reach the happy end just in time. I'd say that the lesson was a success. There were some words they did not understand, but I'll count that as the value of the story game as a learning aid :).
Thanks to to ones who wrote something here.
I published the story game on the site, so who hasn't already tried it out, have fun.
---
Story for school
on 10/13/2013 8:03:39 AM
Thank you.
I still keep finding mistakes, so I will look over it some more times. Maybe the students will also find the one or other thing I could improve. I'm planning to publish it tomorrow afternoon.
---
My first storygame
on 10/12/2013 12:07:57 PM
Thanks, now I found my way to handle things :)
---
Story for school
on 10/12/2013 12:04:23 PM
Thanks.
That is actually my biggest fear. I'm still a little clumsy with language when it comes to writing stories and it is even harder to produce texts that suit language learners of a certain level. I will look over it again and try to find the one or other thing I can simplify.
---
Story for school
on 10/12/2013 12:01:35 PM
Thanks. Luckily we are encouraged to do some experiments when in teacher training, so I can't really fail. :)
I still have the double choices because I may need to do a paper version of it, if I don't get the computers of the school. This way I can easily copy it all and cut it out. If I publish it here, I will get rid of the first options and find better names for the links.
Thanks for pointing it out, I was not entirely sure about how to handle the links. Had to rename every single one for about 3 times...
---
Story for school
on 10/12/2013 7:40:50 AM
Hey there, I already posted something in the Newbie section, but I guess this is the right place to place this request.
Background: I'm training to be a teacher and need to prepare lessons for my students. I really like 'choose your own story' stories and want to see if they also work in a classroom environment. This is why I tried (and am still trying) to write my very first story just to see what happens :).
The students are around 14-15 years old, they are learning English as a foreign language. I tried to keep the language rather simple because I am not sure about how good they are.
I would be really thankful if some of you took the time and take a look at my first attempt.
http://chooseyourstory.com/story/the-secret-of-the-mysterious-door
id="cke_pastebin" style="position: absolute; top: 184px; width: 1px; height: 1px; overflow-x: hidden; overflow-y: hidden; left: -1000px; ">