kantuno

, The Contributor
Member Since
1/21/2012
Last Activity
4/30/2013 9:26 PM
EXP Points
Post Count
5
Storygame Count
2
Duel Stats
0 wins / 0 losses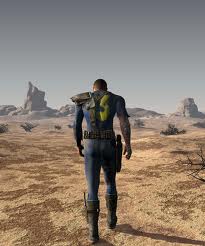 I am a teenager looking for a good place to read material and write on a good community for free. This is a good website :)
Trophies Earned

Storygames
A nuclear survival game. It is fairly short, and maybe a bit too linear, but I hope you enjoy it. I left opportunity for a sequel open if it is asked for.
Hopefully better than the first, I hope to not miss any pages (Macho Man story in the first), and to make it less linear. This will pick up on the ending of the first where you leave the town of Acreville, the vault still there. I hope you enjoy it! There are 3 main stories. One is leading the people against the NC, one is getting trapped in the vault and the final is being an outlaw.
unpublished
You are a time traveler in the far distant future, and there is a very strict time traveler's code. There are only 3 rules: DO NOT BE DISCOVERED, DO NOT DIE, and the most important rule, DO NOT CREATE A PARADOX.
Recent Posts
Looking for a co-author
on 7/13/2012 11:33:42 PM
Time to apply is over, looks like i'm going at it alone.
Evolution Debate
on 7/13/2012 11:30:47 PM
I have a unique opinion, (i think), that is that Evolution is correct. I believe Evolution was kick-started by god, and that the course of life took place because of god. I think that a day for god lasts a very long time, as our lives are a blink in god's eye. The world could've been made in 6 god-days, and maybe the 7th day is when evolution occurred, as god rested. I think this is a plausible solution, although it can cause Atheists and Christians to argue with me :l
2012 presidential election
on 7/13/2012 11:24:50 PM
In my opinion, if you are truly religious you wouldn't like either candidate. Truly religious people aren't really interested in worldly things.
Looking for a co-author
on 7/8/2012 10:31:46 AM
At the end of the week I will look over this, so please leave a comment if you wish to co-author.
Looking for a co-author
on 7/7/2012 2:39:28 PM
My storygame I am working on is about being a Pirate in the golden age of Piracy; living your life and trying to safely reach retirement. Whoever wants to can check it out, it is temporarily published.