RobustSporadic

, The Apprentice Scrivener
Member Since
4/24/2012
Last Activity
9/16/2016 11:31 PM
EXP Points
Post Count
199
Storygame Count
1
Duel Stats
18 wins / 9 losses
Order
Commendations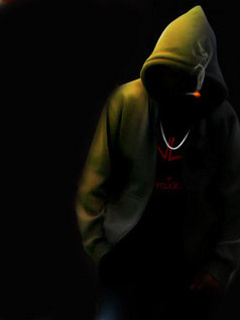 People haven't always been there for me but music always has as music gives a soul to universe, wings to the mind, flight to the imagination and life to everything.
Trophies Earned



Storygames
My life was getting harder and harder as I was growing up. I was all alone after the death of my parents and relatives, all were killed by the town members because they couldn't pay the taxes within the alloted time. But I was left alive and who have witnessed the death of my all the family members by my eyes. Few were burned, some of them were thrown into well, my parents....and all...all....were dead. The only thing that was left for me was revenge for the thirst of blood. And from that day, I promised, no one will have mercy.
WARNING: This is my first storygame and as you many guys know English isn't my first language.
---
unpublished
A story about a life of a person who became nothing to legend by living his entire life for others and for his country. A person who fought so many wars and finally sacrificed his life for nation. A person who had lived his life in darkness but was so passionate towards his dream. A dream of becoming a legend. Can you do this?
Please regret me for my terrible english.
---
Recent Posts
Favorite Artists? (Music)
on 9/1/2013 12:43:04 PM
A1, Westlife, Boyzone, Michael Learns to Rock
---
LOST FRIEND
on 4/16/2013 4:59:55 AM
I know how damn it feels.
---
Could a zombie apocalypse happen?
on 3/29/2013 11:46:28 AM
Why not read this: http://www.cracked.com/article_15643_5-scientific-reasons-zombie-apocalypse-could-actually-happen.html
---
Contest
on 3/22/2013 11:10:48 PM
Yeah, that's a cool idea.
---
What are dreams?
on 3/20/2013 11:11:29 AM
http://www.thewaytotruth.org/metaphysicaldimension/dreams.html
---
Favorite writers!
on 3/19/2013 8:42:25 AM
http://chooseyourstory.com/forums/the-parlor-room/message/7967
---
I know this has already been suggested, but...
on 3/15/2013 10:31:54 PM
This site is actually not functioned for handheld devices. Though, I use ipod too.
---
Featured Comments
on 3/14/2013 2:37:17 AM
Star Wars: A Padawan's Journey Part 6: FugitiveaFan Fictionby JMgskills
It was awesome ending so suspensefull best one yet i wish it could be published as an actual book so i could read it over and over anywhere you are great at writing these i thank you.
--Hutchinsont12 on 7/10/2012 12:15:51 AM with a score of 0
very well written. I expect alot of great things in the next one. Also going from hero to zero is something i didn't see for this series. Well done skills.
--Killer999 on 4/19/12 12:56:55 PM with a score of 0
---
Featured Comments
on 3/14/2013 2:18:22 AM
8 goals, 28 rollsby tsmpaul
I enjoyed this very much! I guess its because i know how much scripting went into this, the game is really good in terms of scripting features and its a creative idea! I'm going to play it again ;)
--solostrike on 1/3/2007 7:08:32 PM with a score of 69
A most amazing game! Very thoughtful and creative, it gives the player an enjoyable experience. Very well done, tsmpaul!
--Cake on 1/11/2007 6:04:39 PM with a score of 100
---
I forgot my password
on 3/13/2013 6:48:59 AM
PM your email to Alexp. He can help you.
---