urnam0

, The Novelist
Member Since
1/8/2009
Last Activity
5/22/2013 3:30 AM
EXP Points
Post Count
110
Storygame Count
2
Duel Stats
19 wins / 19 losses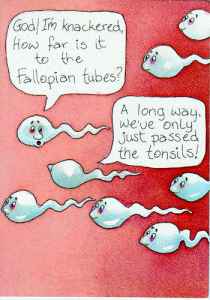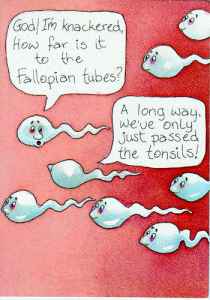 My favorite online CYOA games are The Paradox Factor, Ground Zero, Necromancer, and The Devil's Fire.
"I bring ... death! How dare you try and give me life?"

Trophies Earned




Storygames

Fan Fic: Where in the World Is Carmen Sandiego?
My interpretation of one of my favorite TV shows from childhood: Where in the World Is Carmen Sandiego? This work is primarily based on the TV game show version rather than the computer game, book, or cartoon versions. Author's note: Please do not cheat by using the Back button- just remember to Save the game every time you're promoted and Restore if you happen to lose. P.S. See if you can find all the Easter Eggs!
A story set in medieval China. Note: Even early on in the game you can lose by making a strategically erroneous choice so choose carefully.
Recent Posts
New zombie-themed realistic storygame series!
on 5/18/2013 4:03:44 AM
So are you going to be a zombie? I wasn't clear on that.
History buff reporting for duty...
on 5/12/2013 5:57:31 PM
Cool. I wish you luck. I wrote a historical fiction CYOA that you can check out from my profile.
3D Gun Printing
on 5/10/2013 1:24:24 AM
We already have a license for owning firearms I believe. But how can you realistically ensure that no one prints one? You can only control the ownership, not manufacturing. Anyone can build a traditional firearm if they were persistent enough.
3D Gun Printing
on 5/10/2013 12:50:01 AM
One solution would be to allow free printing of the guns, but require licenses to legally own such a printed gun, and carry a felony or other serious penalty for owning one. Then you can require training, background checks, etc. for all licensees to reduce criminal activity or irresponsible ownership.
Superhero powers?
on 4/8/2013 2:07:20 AM
Mind Control, because then I could tell other superheros what to do.
New :D
on 3/21/2013 1:39:57 AM
If it's educational based on Aeneis, then it should go in Edutainment. Fan fiction is for fan-created plot using source characters and setting. Fantasy and Everything Else are reserved more for more original works of fiction by writers of this site.
Favorite writers!
on 3/20/2013 2:11:38 AM
Why did he ask the question twice?
Feedback wanted on new storygame rating text
on 3/8/2013 1:29:00 AM
I'm not sure if I understood correctly, but can't you see the rating that you gave to each story that you rated on the main story page under Player Rating, like this example? Player Rating 2/8 "good ... for you to poop on" based on 22 ratings since 02/19/2013 played 76 times (finished 21) your rating: 5
Tower Of Riddles (Restart)
on 3/7/2013 11:03:27 PM
It feels good to be a genius!
Feedback wanted on new storygame rating text
on 3/7/2013 6:59:21 AM
Put it up to eleven Eleven. Exactly. One louder.