Kiel_Farren

, The Wordsmith
Member Since
7/22/2012
Last Activity
5/23/2013 1:07 AM
EXP Points
Post Count
94
Storygame Count
0
Duel Stats
56 wins / 54 losses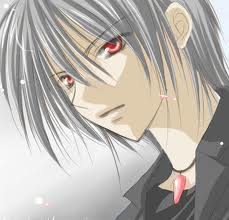 You've probably guessed, "Kiel_Farren" is not my name. Who puts a "_" in their kid's name, anyway? Well, then again, there was a kid named "Oscar Meyer Weiner III" (True story.) Crazy parents aside, feel free to call me just "Kiel" or "hey you"... or "Mr. Theloneus Aardvark." (>.> Long story.)
So, where did "Kiel" come from? Same name as one of my RP characters, a pirate captain. I figured it was a good nom de plume for due to his mischievous personality and elegant, villainous nature.
My interests when I write are very varied. I've done: Angst, Romance, Sci-Fi, Fantasy, RPG, Drama, Horror, and a few other intriguing genres. I'm told that my true talent is Angst. My main focus as a writer has been fan-fiction, driven by my love of anime / manga / RPGs. I also happen to be a die-hard Yuugiou fan. ... Stop laughing.
You'll probably see at least one anime focused story. There -may- be shonen-ai in some of my fan-fiction CYOAs. If you do not know what that is, or you do but do not want to see it, stay out of those stories.
Seriously. Regard it as you would one of EndMaster's works. (I'm not that hardcore, though. I'm not ever going to have you--spoilers--cut off someone's genitals and place them on your face to scare a religious group...much as I like EndMaster's dark humor, I refrain from gratuitous gore or complete mind-raping. Though, you will see the horror genre from me and there will be some gore.)
That said, I'll give you adequate warning. (If it is not optional, the description will warn you. If it is optional, don't pick that option.) If you feel my rating for a story is not high enough, please comment, I will correct it.
Lastly, feel free to make requests if there's a genre or story idea you'd like to see me dabble in.
Trophies Earned

Storygames
unpublished
Your head hurts like hell, that's the first thing you're aware of in the blackness that has consumed your world. The only other thing you know for sure is that you're surrounded by darkness. Beyond that, nothing is clear. You're not sure what this place is. You call out, hoping for a response, an explanation. But no one ever answers you. Where are you? Why are you here? And more importantly... who are you? You need to find out, soon, or you may never find your way back to the light.
unpublished
(Based on my namesake's life story.) A steam-punk meets supernatural story. Kiel was born to an abusive family of nobles. Fabulously rich, but a prisoner in his own home, Kiel dreams of a life of freedom; without any worry or responsibility. With this dream in mind, he flees in the dark of night and stows away aboard The Wandering Reaper, a pirate ship. Is this a dream come true? Or the beginning of a real nightmare?
Virtual World: Hidden Depths
unpublished
This is a choose your own adventure based on a Yuugiou (Yu-Gi-Oh!) fanfic. You start out as Yuugi Mouto, a young gaming prodigy and part time employee of Kaiba corp, who has been called to a hidden room in the town arcade to test out a state-of-the-art virtual reality simulator. When you meet the main protagonist in the game, things start to get strange...how real is -too- real for virtual reality? (Warning: there is shonen-ai in this game. Pairing: Puzzleshipping, aka Yami x Yuugi. When I have time to expand enough, it will be optional for that path. I may also add a branch to the story that allows a different shonen-ai pairing, a hetero pairing, or a path that has no romance option at all. If you have something to cricize about as far as my work goes, fine. However, if your criticism is of the pairing choice, leave. You were warned, you have no reason to go to the trouble of leaving a comment about hating on boy love if you already knew it was coming.)
Recent Posts
Zombies vs. vampires
on 5/22/2013 7:33:34 PM
Again, it makes no sense for zombies to even attack vampires in the first place considering they're all undead and zombies do not attack other zombies. They want something with a beating heart last I checked... and the virus shouldn't negatively effect other undeads anyway. What's it gonna do? Kill them? >_> Why? It doesn't kill any other creature, so that's unreasonable. All it does to humans (and theoretically animals, too) is turn them. It cannot turn vampires into undead, they already ARE undead, so... the virus is really a moot point when it comes to this fight. Zombies turning vampires makes about as much sense as vampires turning zombies, it just doesn't work that way. :P ...Unless, of course, you're watching Underworld. In which case, while zombies may be out of the equation (for the moment), you can actually make a new species by having someone bitten by both a vamp and a werewolf. Maybe Zompires / Vambies are the next new thing, I dunno.
The Hunger Games vs Battle Royale
on 5/21/2013 5:40:44 PM
The original concept of The Lion King does not belong to Disney. It was based off the series "Kimba the White Lion." If you don't believe me, look it up, or just watch the show. There is even a site dedicated to proof that Disney stole it. (As I cannot find the site, feel free to browse this cracked! article: http://www.cracked.com/article_17299_6-famous-characters-you-didnt-know-were-shameless-rip-offs.html ) I will also list some facts here anyway: Aside from the obvious name similarities, the original adds for The Lion King had Simba's fur color as, yes, white. The voice actor for Simba stated that he came in honestly expecting a remake of that series. The main villain of the lion king? Simba's uncle. One of the main villains of Kimba the White Lion? Kimba's aunt. How does Simba have a big, life-changing revelation? Seeing his daddy in cloud form in the sky. Kimba has an almost identical moment, but over a different issue. And just to assure you that Kimba is the original, not only was it made first, but Disney tried, prior to making the Lion King, to get the rights to the actual show for YEARS, but the owner refused... So what did they do? Screwed around with the plot just enough to claim innocence. They still wanted to keep Simba's fur white, but one of the developers was quoted saying "C'mon, guys, not even OUR lawyers are THAT good." (Cracked will also point out to you that Simba's life is -also- based on Hamlet, so even the changes that -were- made to make it "original" were not original.) But you know... I'm surprised if this shocks anyone. Most of Disney's "classics" are not original stories. They're fairy tales that have been around for years. Disney just dolled them up in pretty morals and made them kid-friendly. (And if you don't realize that fairy tales were not originally for kids due to their once incredibly violent, bloody, dark, and emotionally scarring nature... well, research the original versions at your own--childhood's--risk. Rape and dismemberment are among the reasons.)
The Hunger Games vs Battle Royale
on 5/10/2013 5:23:45 AM
I am not giving an opinion here, but I will state a fact: Battle Royale was the original. Even if we occasionally make a story better by re-creating it, I occasionally get annoyed when I see America blatantly steal an idea from Japan. >.> Even stuff like "The Lion King"
Superhero powers?
on 4/8/2013 3:44:30 AM
Hmmm.... do I really have to pick just one power? But there are so -many-! I'd love to be able to read minds, but -oh- the ramifications of doing so... it's a real double-edged sword. I'd probably be driven insane from knowing everyone's true thoughts. I'd love to be able to morph / shapeshift. And actually take on the attributes of whatever / whoever I shifted into. Teleportation would be epic. (I envied the protagonist of Jumper SO. damn. much. Just look at or think of a place and BAMB, you're there.) And then there's the movie "Push" ... gah. I fan-gushed over that for at least a week after I saw it. Telekinesis, mind control, clairvoyance, the "mending" one... Avatar (not the one with the blue aliens, the cartoon) was a great example of the versatility of elemental powers. Control water, and you can suck the life out of anything that needs water--which is EVERYTHING ALIVE ON EARTH, or use people and animals like blood-puppets, make snow, create rain, cause droughts, melt icebergs, part oceans, move clouds, use your own -sweat- to tear down a prison cell... and that's just ONE element. The human imagination is just too big to pick just ONE of all the incredible abilities we could dream up. If this -was- a world where everyone had powers, Rogue from X-men would be an epic character to emulate. Touch someone, borrow their powers, do -anything- you want. (...Except, you know, have sex... or even just hug someone without gloves and other proper protection. Needs a downside, you know.) Of course, in a world where it's just me who has powers, yeah. The ability to voluntarily bring my imagination's creations to life would be great... However, I say "voluntarily" for a very good reason. In a world where my imagination comes to life unbridled...? You're all doomed, and so am I. I have very, very dark dreams. As for a name... Nightshade, perhaps. It was part of my previous writer's alias. (And has nothing to do with Nightcrawler. Nightshade as in deadly nightshade. Yeah, the plant. Go figure.)
Uh hi i guess...
on 4/8/2013 3:22:13 AM
Nunununooooo.... Edward should have See: Controlling, emo, jackass, and stalker. xD He's clearly NOT over protective if he let Bella self-destruct to the point of at least three near death scenes, but controlling still applies. :P (The rest... do I really need to explain?)
Uh hi i guess...
on 4/8/2013 3:16:45 AM
ROFL... xD I seriously burst out laughing when I saw this, my eyes are still watering from laughing so hard... oh my GOD, that's funny. Tinkerbell + Dracula = Edward Cullen. That's just... beautiful.
werewolves: curse or gift?
on 3/24/2013 2:21:03 AM
"I would rather be a werewolf because I would find drinking blood out a victim to be disgusting." ...Actually, Hugo, you'd find that disgusting -as a human-. Because you are one. As a vampire? It's just lunch. Honestly, depending on where you -go-, people find the consumption of say... beef... disgusting. However, other people find it perfectly natural. Why do they see it as natural? Well, it's... the way they've been programmed, really. Be it by their home environment, their culture, whatever you want to call it, it's a state of mind. You find drinking blood gross because your mind is not conditioned to accept that as a norm. But, you know, people DO drink blood. Some tundra nomads will drink the blood of the animals (I think...caribou or something like that) they kill, and will eat their heart raw (as a delicacy) just after killing it. It's warm, rich in iron and what not. Sure, _I_ find it nasty, but to them, it's just part of their culture.
werewolves: curse or gift?
on 3/24/2013 2:13:20 AM
Bartering with hobos? I'd love to have met your GM...
What motivates you to write storygames?
on 3/24/2013 1:27:35 AM
There's just something that draws you in about the idea of creating your own world, with its own characters, backgrounds, storylines, beginnings and endings, and then sharing it with another person. I enjoy writing, period, I've been a fanfiction writer for years. But this, this is a little different. It's an interactive world. There's something more personal about that, I've enjoyed playing around in game worlds and story worlds for years, just as I've enjoyed creating them. One reason I could cite is the characters. When I truly put my heart and soul into their creation, it feels like there's almost a little... life in them. Sharing them with others continues that life, and at times, even allows them to grow (did I mention that I roleplay?) and change and become more... real. But even simpler than the characters... the feelings. Maybe I want to create the same level of emotion in others that these stories, these games, have brought out in me. Whether it's tears or laughter, the deep sigh of relief or smile of triumph when a likeable character -finally- reaches their goal, or the sympathetic pangs when a would-be hero falls flat on his face... that quiet, reflective, solemn pause you have when you realize you've just read something profound.... or just the simple sense of wonder at vicariously experiencing something new and unlike our own, real world. I have enjoyed the human experience with these things, and I want to pass it on... after all, misery loves company, happiness celebrates it, but true joy demands it.
How far is too far?
on 2/27/2013 2:47:17 AM
Ahhh... advice from EndMaster? I'm honored. "Most of the old school CYOA books and some of the old computer text games were good at making the losing descriptions or situations fun enough to make you want to see all the different ways you could die sometimes." Exactly what I'm going for at this point. That definitely wasn't the plan when I started. It -was- intended to be a horror genre story, but it's leaned pretty heavily toward the comedy side of things now that I'm close to finishing. (This, of course, makes some of the humor fairly dark. =P Kinda like some your stories, actually. I tip my hat to you in that regard, though, I can't claim to match your sense for it. Nor do I try.) I must confess, it's grown a mind of its own at this point, rebelling against the serious tone I wanted in the beginning...but I'm pretty fond of my little story monster. It is now a bizarre mesh of horror, tragedy, romance, humor, supernatural, and a liiittle sci-fi. A serious plot... with seriously random plot-twists. I no longer have a clear picture of how it will be received. In the end, all I can say is that I hope my readers have at least half, (if not far more,) as much fun playing as I did writing.