Saint_999

, The Reader
Member Since
8/24/2017
Last Activity
9/21/2017 10:08 AM
EXP Points
Post Count
18
Storygame Count
0
Duel Stats
4 wins / 1 loss
Order
Commendations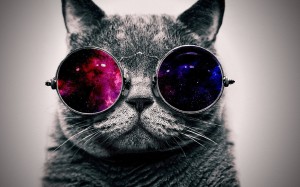 Storygames
unpublished
---
unpublished
He paints a pretty picture, but the story has a twist
His paintbrush is a razor, his canvas is his wrist.

He paints a pretty picture in a color that's blood red.
While using his sharp paintbrush, he ends up finally dead.

The pretty picture is fading quite slowly on his arm.
Blood no longer runs through him, he can no longer do harm.

Yes, he painted a pretty picture but the story has a twist, 
you see, his mind was his razor, and his heart was his wrist. 
This storygame was constructed to build SUICIDE AWARENESS for those 44,193 men, women, and children that kill themselves each year...
It was also constructed to build CANCER AWARENESS for the 100,000 men, women, and children that die of cancer each year.
---
unpublished
---
unpublished
---
Recent Posts
JOKER COMPENDIUM
on 9/20/2017 8:23:55 PM
---
JOKER COMPENDIUM
on 9/20/2017 9:52:43 AM
I will. Thanks for the recommendation...
---
JOKER COMPENDIUM
on 9/20/2017 9:41:08 AM
Yeah, I haven't read much Lobo.... I heard He's pretty cool, though. My friend called him the Deadpool of DC...
---
JOKER COMPENDIUM
on 9/20/2017 7:37:38 AM
The kill count came from DC's Joker wiki, which had him ranked in the top 10.
---
JOKER COMPENDIUM
on 9/19/2017 10:29:04 PM
I've noticed a lot of talking about Joker lately, so I put together a little compendium about him. Enjoy :)
Joker was actually the first classic batman villain to receive its own ongoing series. Back in 1975, Joker became so popular and gained so much interest that DC actually decided to give him his own ongoing comic series. Creating a Joker protagonist, however, was a bad move for DC. The idea was a flop and the series got cancelled after only nine issues. This is the comic series that ignited amazing graphic novels, animations, and plotlines like the 'Killing Joke.' Without further ado, here is my Joker Compendium. Let's start off with the best events in Joker History:
EMPORER JOKER: JOKER MITE?
In 'Batman: The Animated Series' (Season 2, Episode 19: Emperor Joker) Joker accidentally received Bat-Mites powers. In order to thank Bat-Mite, The Joker invented a miniature version of himself, calling it "Joker-Mite." What the Joker didn't expect was for "Joker-Mite" to go rogue; trying to stop both his creator and Batman. Luckily, Bat-Mite and Harley Quinn were able to defeat the little freak. Once Bat-Mite finally got his powers back, he undid everything the Joker had made, except for "Joker Mite" which was taken to the Fifth Dimension to serve as his arch nemesis. You can watch this episode at the link below:
http://watchcartoonsonline.eu/watch/batman-the-brave-and-the-bold-s02e18-emperor-joker/
KIDNAPS BABIES AND KILLS GORDON'S WIFE
In Detective Comics #141, Joker kidnaps dozens of babies and hides them in the basement of the GCPD (Gotham City Police Department). When Sarah Essen (Commissioner Gordon's Wife) discovered Joker's twisted scheme, she pulled a gun on him. In return, Joker threw a baby at her! Sarah caught the baby, but was shot point-blank in the head by Joker. The last thing she heard before she died were the Joker's twisted words: "Merry Christmas." He left Sarah's corpse; the infant still screaming and crying in her dead arms.
This was a pretty dark and emotional comic, but now we finally got know what happened to the commissioner's wife.
EATING CHINA
In the comic book Superman: Emperor Joker, Joker steals Mister Mxyzptlk's powers and uses them to altar reality. In this reality, he used his powers to make gruesome/twisted versions of superheroes, constantly kill and resurrect Batman, and ate the entire Chinese population… just so he could make a joke about China.   
DARK CLAW AND CREED QUINN?
This is probably my favorite and most interesting thing that has ever happened to the Joker. It all started in 1996, when the Spectre and Living Tribunal created a universe of Marvel/DC hybrid characters. This sparked the Amalgam Comics line and got a lot of attention. In the comic "Legends of the Dark Claw", Batman is fused with Wolverine (Darkclaw) and Joker is fused with Sabretooth (Creed Quinn). Each of these characters were created by a secret Weapon X Project, turning them into living weapons. This idea was absolutely radical, but at the same time amazing. You should look it up sometimes.
DEATH IN THE FAMILY/BATMAN UNDER THE RED HOOD
There's almost no one who hasn't read this series or at least watched the animated version 'Batman: Under the Red Hood.' This remains a classic and one of my favorites for many reasons. This comic series was one of DC's dark/gritty spins on the Joker and his origin. If you read 'Batman: The Killing Joke' this comic works as the perfect sequel.
The Joker kidnaps Robin, drags him to an abandoned warehouse, and beats him brutally with a crowbar; all the while laughing and making fun of him. When he's finished with his dirt work, the Joker leaves Jason Todd (Robin) alone in the warehouse with a bomb. Batman arrives, only seconds late; the bomb explodes.
 Batman dugs Jason out of the rubble and debris; what he saw horrifying him. Jason was dead; for the second time, Batman has lost his Robin.
Ra's ah ghul brings Jason back to life in his so called 'Lazarus Pit.' He emerges from the pit of slime; ready to extract his revenge. He stole the Joker's Red Hood cowl, mocking him, and became one of Gotham's new vigilantes. A feared one that violated Batman's moral code. At one point in the movie, he actually tried to kill the Joker.
The plot fascinated me and I loved the flashbacks of Joker's past, much like the ones seen in Batman: The Killing Joke.
I also understand that this comic/animated movie focused more on Jason Todd, but none of it would've been possible without the Joker.
JOKER: FLASHPOINT
In an alternate universe, Bruce Wayne died instead of his parents. His dad became a much older and more brutal Batman. His mom, however, became the Joker of this universe; driven crazy from the grief of her dead son. Nice plot twist, right?
QUICK FACT: Joker has one of the biggest kill counts of any DC character, ranging from 680-1500 people. That's a lot!
I could talk about Jokers interesting plot lines all day. How he made Superman kill his pregnant wife (Injustice), or how he tried to patent Joker-Fish, or how he had plastic surgery to become normal…. But I'm ending it here to start with a new section of the Joker Historium: FAN THEORIES
(Try looking these up. A lot of these theories have evidence to back them up and are quite intriguing!)
The Joker is immortal
The Joker has a supernatural sense of timing
The Joker is Bruce's brother, Thomas Jr.
He was a war veteran
He and Harley had kids
Joker has 'Super Sanity'
Alfred Pennyworth is the Joker
Jason Todd is the Joker
The Joker is an ancient virus
Joker is Batman from the Future
EVERY JOKER ACTOR SO FAR
Troy Baker
Jeff Bennet
Steve Blum
John DeMaggio
Mark Hamill
Heath Ledger
Jared Leto
Jack Nicholson
Kevin Richardson
Cesar Romero
Brent Spiner
Roger Stoneburner
QUICK FACT: The Joker knows Batman is Bruce Wayne… and he doesn't care.
JOKER'S NICKNAMES:
The Clown Prince of Crime
The Ace of Knaves
The Jester of Genocide
The Harlequin of Hate
Mistah J (Harley Quinn's frequent name for him)
The Red Hood
Aliases:
Melvin White
Jack White
Jack Napier
Joe Kerr
Dr. J Reckon
Oberon Sexton
'Eric'
THAT'S IT… I HOPE YOU ENJOYED!
---
Dungeon-Crawl Roleplaying Game
on 9/16/2017 10:43:29 PM
---
Dungeon-Crawl Roleplaying Game
on 9/16/2017 8:00:34 PM
I'll try, Berka. Also your DUNGEON STOMPAGE inspired me, so thanks :)
---
THE GALACTIC SAGA: FICTIONAL STORY
on 9/15/2017 8:58:45 PM
THE CREATOR: PT I
In the beginning there was nothing; no void, no darkness; just a blank canvas of possibility. Then, there came an architect. A being of true power and an artist of universal design. He waved his celestial hand and thus, the first dimension was born. The dimension was called length; it was nothing more than a mere line, stretching for eternity.
The figure Eternity itself was born and personified; working with his creator to construct the second dimension. The second dimension was called the plane; existing within an infinite number of straight lines, mended by the first dimension.
The second dimension was known as the present and the first dimension was known as the future. The present and future were one with each other; fused together in a strange paradox. But slowly, like water and oil, they were separated; the second dimension rising above the first, creating its own layer.
Still, the Creator and his heretic, Eternity, were unsatisfied with themselves. They felt that their work was dull and incomplete. So, they created the third and final dimension; it was distinguished within a planar projection of itself from any planar object. It heightened reality, vividness, or significance of a factual amount; a sequence of happenings. This third dimension united the rest, yet they stayed separate; the past, the present, and the future.
And on the hundredth year, the Creator made the elements; each element becoming a personification of themselves. Pyro'es (fire), Aquo'as (water), Geodus (earth), Whindus (air), and Cosmosus (The Galaxy). Together, under the Creators permission, the elements formed a Council.
THE WORKS OF THE COUNCIL: PT II
Cosmosus sacrificed himself to the Creator in order to form a dark curtain that covered the blank canvas of what used to be. The curtain was called the galaxy and because of his sacrifice, Eternity stretched the galaxy into an infinite proportion.
The gasses of Pyro'es formed colorful disks of accretion. Most of the accretion floated through the galaxy, decorating its darkness.
Whindus helped to transport and guide Pyro'es' accretion through the endless darkness.
Geodus created dirt and stone; and with these elements, he formed floating spheres called planets. Geodus had Whindus help to spread his creation throughout the galaxy.
Aquo'as released her fluids into the galaxy and formed pools of it on Geodus' planets. These pools became the primordial brew that spawned life.
THE TROJAN/ AQUO'AS' PUNISHMENT: PT III
Aquo'as didn't receive permission to create life and her creator was to have her punished. The Creator made his own life and called it the Trojan. The Trojan was omnipresent; it was the judge, jury, and executioner. It was morality.
The Trojan argued with Aquo'as for a thousand years before her execution. She was cast of into another realm Trojan had created. He called this the Nether Realm. It was a punishment for those who didn't follow their creator.
The Creator used Aquo'as' life force to give her fluids memory. Her fluids would endure pain for infinity and would forever adapt to whatever form it had touched.
THE HUMANS AND THE ANIMALS: PT IV
Over millions of years, creatures crawled and evolved from the waters of a singular planet which Eternity had named Earth. These creatures learned how to survive using their various attributes; claws, fangs, wings, horns, and everything else that they spawned with.
One of these creatures had nothing; soft flesh and weak bones. The Creator had pity and gave the creatures a piece of his mind; of his knowledge. These creatures built fire, weapons, and learned how to survive with their minds; triumphing over the power of strength.
The Creator called these creatures 'humans' and they remained separate from the animals.
THE NETHER AND HAVEN REALM: PT V
The Creator built a sanctuary to please the dying humans of Earth; to give them a life after death. Eternity gave them eternal afterlife. This afterlife was built with quartz, gold, granite, and every other precious stone that Geodus could produce. Those who didn't please the Creator were judged by the Trojan, and if pleaded guilty, were slain and sent to the Nether Realm.
CHAOS' ARRIVAL: PT VI
The Creator had grown tired over the millions of years of watching Earth and nothing the Council did could please him anymore. When this day came, a being called Chaos appeared. Chaos was NOT one of the Creators creations. It was mutilated and ugly and displeasing. Chaos wanted revenge.
The Creator and Chaos clashed, but Chaos rose victorious; sending the Creator's dead life force down to Earth. Then, without any further action, Chaos disappeared into the galaxy.
RATE AND LEAVE COMENTS TO INSPIRE ME TO CONTINUE!
---
Dungeon-Crawl Roleplaying Game
on 9/13/2017 7:35:47 PM
MULTIPLE CAMPAIGNS:
 
Right now, I'm working on a roguelike dungeon-crawl based roleplaying game. I'm studying and scripting the game mechanics and will probably be using a LOT of random encounters/dice-rolls. The first version of the game will contain a medium sized randomly-generated dungeon, filled with a variety of over 20 NPCs and enemies. I'm planning on having the dungeon split out into separate paths that end up becoming a campaign. I have several campaign ideas listed below:
The SHATTERED MIRROR
The NUCLEAR WINTER
The PRINCES OF DARKNESS
The HAMMERFAST GATE
LENGENDS OF THE SWAMP GAUNTLET
The game will likely be split into versions that will be released at different times.
ACTION POINTS:
Your character has two actions on each of their turns. One of them is always move. The other action can be used for attacking, using potions, checking for traps, or searching for hidden rooms/treasure. You always have two actions unless you're immobilized, dead, paralyzed, under a specific spell, etc.
I'm creating this by using the variable %ACTIONP and a link that will reset them at the start of each of your turns. The enemies have similar action points, but depending on who/what they are, they could have more or less; giving your character an advantage or disadvantage.
SKILLS:
Other things I've built was a customizable character skill system including skills such as:
EYESIGHT
PRECISION
STRENGTH
SPEED
INTELLECT
DURABILITY
WISDOM
CHARISMA
These, too, will have to be made into variables.
TRAITS:
Your character can choose a trait such as: bard, warlock/wizard, druid, paladin, thief, etc… that will affect how you interact with NPCs, how NPCs interact with you, and even gain certain abilities which will enhance the gameplay and make it more fun.
A FEW NOTES:
This game may take a while to make because I am still reading through several scripting and variable articles. It will bee worth the blood, sweat, and tears, though. Also, anyone who has ideas is free to share them. Feedback and ideas will be very helpful.
If you'd like to co-author, feel free to leave me a message or say so below. Thank you :)
---
HELP!
on 9/13/2017 6:58:18 AM
Thank you. This is purrrrrfect. All help is appreciated :)
---