urnam0

, The Apprentice Scrivener
Member Since
1/8/2009
Last Activity
10/5/2022 9:09 AM
EXP Points
Post Count
218
Storygame Count
3
Duel Stats
21 wins / 25 losses
Order
Commendations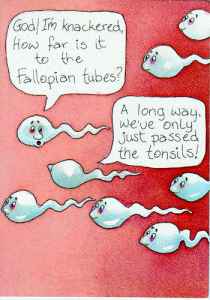 My favorite online CYOA games are The Paradox Factor, Ground Zero, Necromancer, and The Devil's Fire.
"I bring... death! How dare you try and give me life?"

Trophies Earned






Storygames
An allegory.
Author's note: the title of this story is actually The Fire, but someone else already created a storygame with that title, so I couldn't give it the title that I wanted. My second choice for the title was The Light, but another person already took that title as well, so, if you don't mind, just pretend that the title of this story is The Fire.
---

Warlords: Strategic Conquest
A story set in medieval China.
Note: Even early on in the game you can lose by making a strategically erroneous choice so choose carefully.
---

Where in the World Is Carmen Sandiego?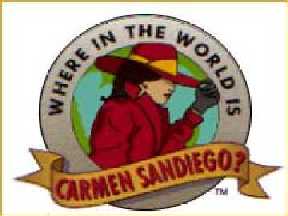 My interpretation of one of my favorite TV shows from childhood: Where in the World Is Carmen Sandiego? This work is primarily based on the TV game show version rather than the computer game, book, or cartoon versions.
Author's note: Please do not cheat by using the Back button- just remember to Save the game every time you're promoted and Restore if you happen to lose.
P.S. See if you can find all the Easter Eggs!
---
Recent Posts
The Bible Thread
on 10/1/2022 5:37:53 AM
That's too bad- I always thought that this site needed more air conditioning circuitry stories.
---
The Bible Thread
on 10/1/2022 3:31:58 AM
I don't know whether to laugh or cry at the fact that this bot has somehow actually made an edutainment storygame here. Do other bots make storygames here too, or is this one special?
---
Hell's Army Update 1
on 9/7/2022 5:49:00 AM
That's what writing a good story feels like. Having read all of the pages so far, I can say that they make me want to read the rest of the story.
---
Greetings comrades
on 9/3/2022 8:28:24 PM
Why does this post read like that of a slightly more sophisticated (Russian?) spambot that specifically targets CYOA sites?
---
Needing some opinions
on 9/3/2022 7:56:05 PM
Damn, @Axxius, I had no idea you had the connect like that.
It's fine. More showing and less telling would be preferred, though.
More warlord stories are always welcome at CYS.
---
Recommendations.
on 8/25/2022 6:03:04 AM
EndMaster's stories come to mind.
---
Download novels?
on 8/25/2022 5:59:18 AM
ALL of the choice game books? Damn you must be loaded lol
---
Voldy's Natural Habitat
on 8/13/2022 4:24:17 PM
I think he took Friendly Forest Critters a little too literally.
---
Red Storm Rising!
on 8/2/2022 2:54:57 AM
They should just use chemical and biological weapons against the nuclear power plant, then. Fight war crimes with war crimes.
---
Shit CoGites say
on 7/13/2022 12:26:27 AM
Thanks. Man, I know that CoG is monetized, so your reply just made me think of a sick monetization scheme where the reader has to buy those coins with real money and then spend those coins in order to unlock characters and read the sex scenes. I hope you hadn't meant it literally.
---