Endeavour

, The Reader
Member Since
8/5/2015
Last Activity
6/5/2019 12:54 PM
EXP Points
Post Count
216
Storygame Count
0
Duel Stats
3 wins / 5 losses
Order
Commendations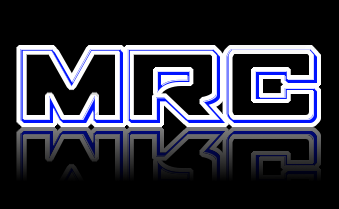 About me:
I tend to be a slow writer. I am a lover of history, culture, & music.
"All the pain what you bear inside, comes away with the night. All the pain eats you up alive. But you know you have to carry on the fight" - Pilgrim On The Road (Paddy & The Rats)
"All that noise, and all that sound. All those places I have found. And birds go flying at the speed of sound. To show you how it all began" - Speed Of Sound (Coldplay)
Storygames
Synopsis Of A Broken World
unpublished
---
Recent Posts
Job Searches
on 7/17/2018 3:32:08 PM
I really wish more job applications were a walk-in sort of thing these days. The closest I know of is Publix, but you basically stand at an in-store computer, filling out a digital application (I find it extremely difficult to stand still for that). And at least on moving around on my feet, I can get a better idea of what I'm looking for than I can on a computer...
---
Food Choice
on 12/19/2017 9:40:14 AM
---
Food Choice
on 12/19/2017 9:07:24 AM
Alligator's pretty good in my opinion. I also like catfish, but some people don't. They refer to it as a "dirty" fish.
---
Food Choice
on 12/18/2017 10:34:48 AM
I seriously found myself tempted to buy a can of sardines last night, though that can't really be the worst one can eat, can it (I've never had them)? I've had chicken gizzards and enjoyed them, I fulfilled a dare in Nicaragua & ate an eye from a roasted fish (and enjoyed it). Of course I doubt those could be considered all that odd.
---
Solipsism
on 12/8/2017 1:04:08 AM
If solipsism were true, and the only real person in existence happened to be a member of this site:
Who do you think it would most likely be?
Why do you think they would imagine you?
What could be their reasoning for the weird comments?
Etc.
---
This is The Most Beautiful Bot I've Ever Met
on 12/8/2017 12:49:49 AM
"Psychopaths rule, OK."
"Do it again and again, be yourself, unless you want to trust no one."
"First comes the hanging, then comes the people."
Ok, well then I'm done with it...
---
Oi
on 12/3/2017 4:10:52 PM
Hello there, Friend! So yeah, um hi.
---
Old site members
on 12/3/2017 4:04:59 PM
I got bored one day, and thanks to that I can now say that some Mr. Videc is one of the oldest site members. Not sure if he's active though.
---
What's cookin' CYS?
on 12/3/2017 4:02:14 PM
So...sadly, I have a "surrogate big sister" (her declaration, not mine, though it stuck), moving out of town in January (she shall certainly be missed). I've been working on a Christmas Tree Farm, slightly irritated by Florida's indecisive hot, cold, hot, cold Winter. And I've been acting the maggot as usual...What's up with y'all?
---
The History Of...
on 11/11/2017 7:10:33 PM
For those who like history, what are your favorite eras, and do you have any interesting tidbits?
I typically like to study anywhere from WW2 & the Cold War era.
Pearl Harbor was attacked twice. The first time, we ended up with friendly fire. The USS Enterprise was Returning & she sent a couple of planes in ahead. They ended up being shot down by some Anti-Aircraft fire. The second attack was in heavy cloud cover, and it only killed a couple fish & some grass.
---