our_mutual_friend

, The Reader
Member Since
12/21/2020
Last Activity
12/29/2020 7:17 AM
EXP Points
Post Count
9
Storygame Count
0
Duel Stats
0 wins / 0 losses
Order
Commendations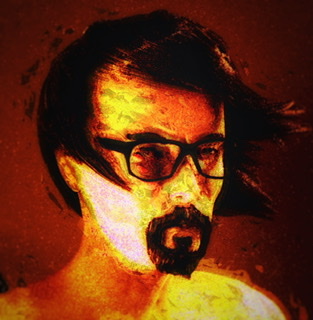 Sex: Male
Age: 17
Occupation: Xenian exterminator
Pastimes: Playing Half-Life mods, trying my best to write acceptably, reading/playing storygames, binge-watching webseries
Further Data: My favourite genres of fiction are sci-fi, horror and alternate history (stories taking place in parallel timelines). I'm living within Europe, so the time that it takes for me to get back to something will likely be longer than someone could expect, since daytime here would be nighttime to others and vice versa. My avatar is a cropped and adjusted version of the image found here.
Laidlaw's Notable Reads: Early Half-Life 2 storyline vignettes - Now Arriving: City 17, Old Friends, In the Antlion's Den, Scrapland, Alyx, Weather Control - Cancelled Half-Life 2 instalment synopsis - Epistle 3 (Translated)
Recent Posts
Merry Christmas and Happy New Year everyone!
on 12/25/2020 4:07:29 AM
---
Merry Christmas and Happy New Year everyone!
on 12/25/2020 3:32:36 AM
I don't have much plans because I'm a huge lonely faggot, I'm likely just going to stay at home for the day and jerk off to MLP porn. The streets are mostly empty though, so I could go outside for an hour or two and hope a random truck hits me and ends my pathetic existence.
---
wassup
on 12/24/2020 3:40:42 AM
I've been doing somewhat well lately, though I'm having some trouble coming up with ideas for a storygame that I'm planning on writing. Hopefully I get a brainwave within this week.
---
wassup
on 12/23/2020 6:20:28 PM
I'll make sure to check out his work.
---
wassup
on 12/23/2020 5:37:41 PM
Got it. Sorry about the lowercase thing, I've been typing like this on the internet for a while now and it's become more or less of a habit. I'll try my best to keep my grammar decent in the forum (and, of course, possible storygames).
I've been playing a couple of storygames in the sci-fi section; so far Breaker has appealed to me, partially because I enjoy BioShock (clearly, there's similarities between Breaker and BioShock 1-2). I've also played a fair share of Ground Zero, though I haven't enjoyed it as much as Breaker so far.
---
wassup
on 12/23/2020 5:07:12 PM
yep, i'm now here
what's up
---
Under 14 Report Here
on 12/23/2020 8:07:59 AM
teachers? weird
yeah, i'd imagine people who are <14 years are hard to regulate
---
Under 14 Report Here
on 12/23/2020 7:26:15 AM
i use my phone's dictionary + thesaurus frequently (otherwise coming up with synonyms would be difficult), it's just that i find it weird that there's an 11 year old on the site
i should've replied to the other one
---
Under 14 Report Here
on 12/22/2020 4:10:52 PM
wtf
---