Ogre11

, The Grandmaster of the Written Word
Member Since
11/20/2014
Last Activity
7/7/2020 8:09 PM
EXP Points
Post Count
3462
Storygame Count
17
Duel Stats
37 wins / 29 losses
Order
Commendations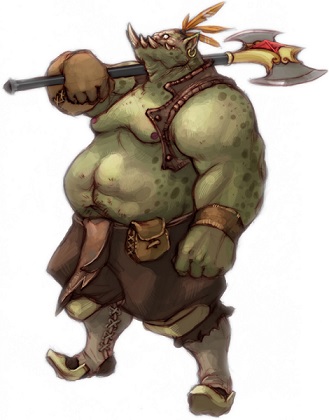 I like to write. I have lots of stories running around in my head, but it does take me (WAY) too long to get them from my mind to paper (or computer bits). I've always loved "Choose your own Adventure" type books, so I thought, why not write a few to share with others? I hope you like the stories I set up here.
I do appreciate you reading my stories and please do provide feedback on what you read! Feel free to PM me with questions or comments on stories, or even start up a thread if you want to talk more.
Trophies Earned












Storygames
---
---
---
---
---
---
---
---
---
---
---
---
---
---
---
---
---
unpublished
This is a fantasy adventure where you star in the role of the young adventurer! Follow the adventurer along throughout his life starting out as a child and leading into adventure. Be careful with your choices because almost every time you make a choice, it will have an effect later in the story.
---
unpublished
---
unpublished
---
unpublished
---
unpublished
It's time to head to English Class
---
unpublished
---
unpublished
---
unpublished
---
Recent Posts
Blue Whale Challenge
on 7/7/2020 12:49:14 PM
---
">" Not working with "AND"
on 6/29/2020 5:31:24 PM
---
... Well fuck
on 6/27/2020 7:44:34 PM
I was drinking that day...
---
Can you have more than one of the same item?
on 6/27/2020 7:42:28 PM
IIRC you can have as many items with the same name as you want. Good luck figuring out one from another once the game starts, tho, as they will all look the same and act like unique objects (why do I have 7 copies of a pencil in my inventory?)
---
How do I enter the Jungle contest?
on 6/24/2020 3:06:39 PM
On CYS, Jungle Contest enters you! Oh wait. NVM, mizal already provided a different answer for you...
---
June Writing Prompts
on 6/17/2020 11:01:22 AM
These things never go too far, do they? I think everyone stopped reading this one after a few days. I'm torn now between trying one more time for a middle-view of the scene above and just strolling on, writing the next scene and not caring about this whole idea of "editing"
---
Link Script Editing
on 6/16/2020 12:34:07 PM
Lots of instruction on the scripting on this site can be found
here
.
---
Hey i'm new
on 6/16/2020 10:18:45 AM
Welcome to the site!
---
Old Newbie Bones From Cog Says Hi
on 6/15/2020 3:46:15 PM
Rules? I'm not sure why you would suggest we have rules here. They're really more guidelines...
---
ButterPopcorn8 is in the house
on 6/15/2020 3:44:47 PM
Welcome to the site. I do hope you continue to enjoy your time here.
---