Ogre11

, The Grandmaster of the Written Word
Member Since
11/20/2014
Last Activity
7/15/2018 11:59 PM
EXP Points
Post Count
2575
Storygame Count
13
Duel Stats
36 wins / 29 losses
Order
Commendations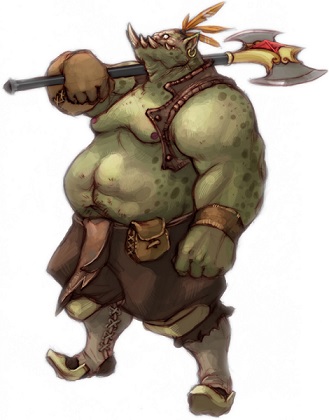 I like to write. I have lots of stories running around in my head, but it does take me (WAY) too long to get them from my mind to paper (or computer bits). I've always loved "Choose your own Adventure" type books, so I thought, why not write a few to share with others? I hope you like the stories I set up here.
I suppose I should update this some day... but today is not that day...
Trophies Earned









Storygames
---
---
---
---
---
---
---
---
---
---
---
---
---
unpublished
This is a fantasy adventure where you star in the role of the young adventurer! Follow the adventurer along throughout his life starting out as a child and leading into adventure. Be careful with your choices because almost every time you make a choice, it will have an effect later in the story.
---
unpublished
---
unpublished
---
unpublished
---
unpublished
It's time to head to English Class
---
unpublished
---
unpublished
---
Recent Posts
Ogre's Contest Update Thread
on 7/15/2018 7:24:45 PM
Sunday, July 15: Update #3 on story progress and what you like most about your story so far I've done more planning than writing in the past couple weeks. I'm finding this length of story still interesting and having to write differently. Although the way the story is exploding with options, I may end with 60 branches of 1,000 words each instead of one long story of 60,000 words... well, it's not that bad, but it is splitting a lot, and I'm still wrestling with what to do with all those branches and how to deal with them. I should probably just stop the branching now and finish them all off... I like the setting and the characters so far. It has been fun to set up the conflict and think about the different ways the conflict will appear and resolve. I'm still working on how the characters will change, or even if there will be sucky branches where the characters don't change at all because of the choices the reader makes.
---
EPIC Adventure Thread
on 7/14/2018 3:32:47 PM
A tip to maybe encourage some enthusiasm, if possible: make a random branch of your story go somewhere completely silly or fun. Not for advancing the plot or any other reason. Maybe it's a birthday party, maybe it's a carnival or a town celebration. Just something that you enjoy writing and find fun as a side trip in the story. Hope that helps!
---
"PostProcessed Already" message
on 7/14/2018 9:58:03 AM
Most important to getting help when you receive an error on the computer is to describe exactly what you were doing when it happened. In the case of this site, giving a detailed description of what page you were on and what link you clicked is usually enough for someone to come up with an idea of the problem. Without that, it is nearly impossible to determine how to help you.
---
Newbie, that's me.
on 7/13/2018 12:11:06 PM
It's a tough question to answer: "What should I do/write?" The reason for that is because it sort of depends on why you're writing in the first place. Are you trying to get high ratings? Are you writing to please the general site audience? Are you writing because you want to write? Do you want to annoy people? Do you want to get good feedback from readers? If you write a very short story, you will get comment that say, "Yeah, that was too short." How short? I've seen that comment on stories of 30,000 words. But then you can get into a discussion of story length with branches: I have one story that contains 16,000 words, but because of the number of branches any read through will not be more then 3,000 words! So what's a good length? For me, it is one where the story is complete. There's not a firm amount there, but certainly under 3,000 words as a read through is pretty darn short. And then we could talk about page length and how many words on a page is correct: and if you ask 10 people here how many words should be on a page, you're going to get 10 different answers. So to me, more important than the number of words, is the story itself. Does the story have a beginning, a middle, and an end? Is the story complete? Does something happen in the story? If so, then it's a decent story, no matter how many words there are. If you really want to focus on word count, you can, and sure, 5,000 words should be fine if your story is complete. As for the branches of the story, once again you could ask 10 authors on this site how they write their CYOA stories and you can get 10 different answers. There are some authors that write their entire story, then go back and write different branches. There are some that spend a good deal of time before writing a word planning out all the paths, breaks, and directions. There are others that do a combination of those two. Personally I don't think I've written more than two the same way -- it depends on the story. Sometimes I write with specific paths in mind and plan them; other times I just write a little and see where there's a break point, then write down the different paths (and sometimes that just expands exponentially and I end up with so many paths I can find the way out!). So I guess the best advice is to just try something and see how it works. If you like planning, plan out the paths and choices, then go back and write the story. If you're more involved in the story, work on writing the story first and look for ways to change it as you go through. Hope that helps!
---
Risk My Attention (Ogrish Architecture)
on 7/12/2018 3:07:18 PM
1. Story:
Mysterious Kitten
Comment: I liked the setup, though it seemed quite fantastic. It was enough to get me interesting in reading the story. However, the first page left me feeling quite lacking. There was some vague reference to earth. Then I went and saved a kitten. Then there was just one option. I'm not sure I understand why many authors put very little information on a page and then only provide one option. If there's not a significant change in scene or point of view, or something similar, just slap all those pages without options onto one page that actually ends with the options – that would make much more sense to me, anyway.
The first options I have are a pick-the-right-choice-or-die options. I hope that doesn't continue. A "superhuman-looking human?" Nice. Wait, it's over?
That was a nice story with good spelling, grammar, and the like. I really appreciated that there were options and many of the options actually affected the story. The story was very short, though. I think this story has a lot of potential and really could be expanded to have more options, more development, and a more complete story. Or, since this is clearly an older story, another author might take the ideas started in this story, expand on them, and write an additional story based in this world.
by Ogre11
2. Story:
A Man to the Slaughter
Comment: It's never impressive to read a story that has four sentences, then one link, then you end the game. It is nice to have different choices and options on the first page, but an ending that quickly, without any kind of warning is really just kind of pointless. At the very least (and I do mean least), you could have added a hint in that first four sentences to indicate that making the wrong choice here will lead to instant death. But if you're that interested in ending the story, you might as well have put the End Game link on the first page so people can get their free point without even having to click a single link.
Later in the story, when it appears you actually have an option, there are two identical options (to run outside). Strangely enough, one of those options ends the game while the other does not! That really doesn't make a lot of sense, either. But I suppose a story with genetically modified attacking cows isn't really supposed to make sense.
Overall, this really isn't a good story. Beyond the fact that there's no story here, there are many punctuation errors, sentence fragments, and missing capital letters. I can't really see why this story was written. On the other hand, the idea here could be worked into something much more effective, but that's going to take quite a bit of work starting from what exists in this part of the story.
By Ogre11
3. Story:
You'd better hide
Comment: This just wasn't very good. Making fun of the person's name by the author really didn't seem to serve any purpose in the story, so it just took the reader out of the story. The "insert your name here" also really didn't add anything at all, so why bother including it? There's no options on the first four pages. There's not a big break between any of them, so all that information could just be put all together on a single page. And then, on page two, I get mad at my friend and decide to kill him. That's not really reasonable. But I choke him to death, which somehow leaves me covered in blood. I'm not sure about the authors here, but last time I choked someone to death, there was no blood at all on me.
But then the last paragraph on that page is where it really starts going downhill. For some reason the police will be there in a couple days. Not today, not tomorrow, but definitely in a couple days. What, is there a regular patrol through that section of the woods, but only every three days? And I just happened to hit it right to get the full two days before they show up? And what's with the sentence: "If they see his body here, they'll know he's dead." Well, if that's not the most useless sentence of all…of course they're going to know he's dead, because he is dead! And then, in that two days when they look down and see the body, the police are immediately going to say, "Oh yeah, two days ago, insert your name here went into the woods with this guy." But wait, there's more! In two days, when those police arrive, and they somehow know that you were the last person here, you're apparently still going to have blood all over your hands from choking the guy! Have you ever heard of soap? Or are you supposed to be on a three-day washing cycle that happens to match the police patrol of the woods?
There's plenty of other issues with items, links, and limited text and descriptions, but that page was so difficult to read and understand that I really didn't read much more. This really needs a lot of work to be a quality story game.
by Ogre11
---
Ogre overthrowing the (mini) King?
on 7/12/2018 2:59:44 PM
That sounds amazingly accurate as to what really happened (and not just because I had burritos last night).
---
Hi
on 7/11/2018 10:34:36 PM
Hi.
---
Ogre overthrowing the (mini) King?
on 7/11/2018 1:48:07 PM
Deus Vult and whatnot.
---
[Site] Profile Page Notes
on 7/11/2018 1:34:04 PM
That sounds like exactly what we expect out of mad mod mizal. ;)
---
[Site] Profile Page Notes
on 7/11/2018 12:57:28 PM
Just putting this in here for maybe one day: Minor updates to the profile pages would be nice to indicate a couple of types of status for the user: 1. Banned. If a user has been banned, that really would be useful to see a note somewhere on their profile. 2. Admin. Why not have a note somewhere on that page that the user is an admin? It could be helpful for new users.
---