Ogre11

, The Master Scrivener
Member Since
11/20/2014
Last Activity
3/18/2018 12:00 PM
EXP Points
Post Count
2248
Storygame Count
13
Duel Stats
33 wins / 26 losses
Order
Commendations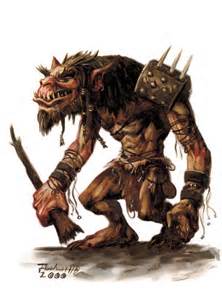 I like to write. I have lots of stories running around in my head, but it does take me (WAY) too long to get them from my mind to paper (or computer bits). I've always loved "Choose your own Adventure" type books, so I thought, why not write a few to share with others? I hope you like the stories I set up here.
I suppose I should update this some day... but today is not that day...
Trophies Earned









Storygames
---
---
---
---
---
---
---
---
---
---
---
---
---
unpublished
This is a fantasy adventure where you star in the role of the young adventurer! Follow the adventurer along throughout his life starting out as a child and leading into adventure. Be careful with your choices because almost every time you make a choice, it will have an effect later in the story.
---
unpublished
---
unpublished
---
unpublished
It's time to head to English Class
---
unpublished
---
Recent Posts
Shorten Reviews on Story Page
on 3/17/2018 6:36:53 PM
Well, there won't be action immediately or anything, but last time 3J visited, he did a lot of updates, so I'm just putting this here for the next time he visits and wants ideas.
---
Bus Bench
on 3/17/2018 10:12:46 AM
Glad you liked it! I did have fun writing it with my brain filling in all the blanks. As for the errors, I have that problem too: I KNOW what I meant to write, so when I re-read it, I see what I want to see, no matter what I actually wrote. The ones I miss the most are typos because my eyes simply insist it is correct. Keep working at it, I do believe writing is something that does get better with practice.
---
Shorten Reviews on Story Page
on 3/16/2018 8:21:54 PM
The main story page has a good layout. But when one person writes a very long review, that page can get very long and cumbersome. Perhaps there could be a limit, not on the view, but just on the portion of the review displayed on the main page. That would clean up the main page a bit, but still allow people to leave long reviews, and maybe there could be something like a "read more" option to display the rest of the text.
---
Bus Bench
on 3/16/2018 8:16:24 PM
Holy crap! I JUST got it! It wasn't supposed to be a bus bench, it's one of those shelter things! Wow. No, that doesn't explain everything, but it does help a little.
---
Bus Bench
on 3/16/2018 7:48:27 PM
Oh, hi. I had forgotten about this one. Well, I've found it again. I'm not completely sure what you're saying in your response, so I'm going to just ignore that and give this bit the full treatment. Just so you know, that means: I write this while I'm reading it for the first time, giving you a glimpse into what I'm thinking as I read it. If you don't like what I write, that's fine, just ignore it. I don't intend to attack you or offend you, this is just what I'm thinking as I read along. Realize that everyone has their own opinion, and this one is just mine. Odds are that everyone else will disagree with what I write here. Also, this review is likely worth exactly what you paid for it. Most of all, remember, you asked. That said, here we go: "Pitter patter?" Oh geez. I'm not a big fan of reading sound words, but whatever. In this case, I'm already thinking of a small cat. I'm not sure if I'm supposed to, but that's where my mind went. Reading on… What the hell? The sky is crying tears? Those are called "raindrops." But where did the cat go? What is this? "The little dirt?" Is that as opposed to the "Big Dirt" standing over there in the corner with the pitter-pattering cat? Oh, no, it's the dirt that isn't taking a dirt nap all tucked in under the nice, comfy pavement blanket. What the hell is that? Is this some poetry crap thing that I'm supposed to be reading? Rain drops slide? No they don't. And especially not on pavement! Pavement is blacktop, and that's porous, so water goes into it, not across it, unless there are puddles. And if the rain drops are sliding, they can't seep into the sewers! What is going on here, and where did that damn cat go? Cars go by. Ok, I'm bored now. The wipers are dancing? How do you figure? What kind of dance goes just back and forth forever without any variation whatsoever? But hey, the sliding raindrops that defy the laws of physics are sparkly or something. And hey, the cars are beasts. And there are Christmas lights around, too, so that's fun. And hey, now the cars are dancing with the rain, during the day. Wait, it's daytime? I didn't know that. The emphasis on the headlights and sparkling made me think it was night. I have no idea why there is a comma after "Yet." Ok, I'm going to be honest. I'm having trouble reading this. I'm not sure I'm going to make it to the end, but I'm going to keep trying. Hopefully something is going to happen because at this point I just feel like you used lots of words because you just read a dictionary or something. Or maybe you had to complete an exercise in English class where you were required to describe something using a specific list of words. This really doesn't flow and seems to just be describing things to describe things. I guess you're trying to effectively describe a scene, but to me it just feels like you're trying too hard. Hey look, dialogue! This might start moving forward. The "one such fool" refers back to the silliness of the previous paragraph. Again, just feels like trying too hard. Ok, the "James" sentence: who the hell is James? I mean I assume he's this guy that just spoke, but with that person being "one such fool" and "James" appearing at literally the next word, then maybe he's not. I guess he is, but I actually just read those two lines three times trying to tell. I'm not sure you need to be so discrete. Maybe James needs to be introduced somehow, or if James actually isn't the fool, that needs to be much clearer. Why is the water black? At the moment, I'm still confused as to whether it is day or night, but now the water is black, and I don't know why. Is the street that filthy? With the reference to dirt earlier, I would have expected the water to be dirty, but not black. Also, the "it" in that sentence is confusing. Because of the placement, it looks like "it" means "his jeans." I don't think his jeans have no point, but hey, maybe we're actually in a nudist colony and they don't really have any point. I'm just not quite sure here. Now about those jeans and the water. Have you ever actually seen a rooftop shedding water? That often occurs in sheets with massive amounts of water flowing over the edge or down a gutter. This is because the roof has a large surface area that can collect water from that large area, then collect all that water into one location, creating that sheeting effect. Can jeans do that? The only way I can picture jeans doing that is if they have been seriously coated with some kind of water repellent (in which case James, if that is his real name, wouldn't even need to be wiping them) AND James would have to be a size 1,256 long or something. Normal jeans that I picture here soak up water. Once they are absolutely drenched to the point where your sock and underwear are also soaked, I picture them dripping a bit. I really can't imagine jeans and "shedding water" in the same sentence. Is James controlling his own legs? I was almost with that sentence, but again, it feels forced. No one says that. Who talks about their legs quickening when they are starting to jog? No one, that's who. Holy crap! James isn't size 1,256 long after all! In fact, he's likely about one and a half feet tall. Why? Because that's how tall you have to be to duck under a damn bus bench! Those things are for sitting on, not ducking under. I'm an average size guy, and for me to get under a bus bench, I'd have to dive, roll, and crawl. And I don't know about James, but I'm not doing that when it's already raining out black acid water, anyway. But hey, James is special because apparently he did that dive and crawl with an OPEN umbrella while smoking. I guess if you're only one and a half feet tall chasing a cat, you can do that. He hears a squeak. I'm going to guess that's the mouse the cat from the start of the story is chasing. I'm just going to ignore that James closed his tiny drink umbrella while still standing in the rain, apparently. Oh wait, it's not an animal squeak. Guess I got that one wrong. Have I said, "What the hell?" yet? Because that's what I'm thinking, and I'm getting the feeling that's not the first time I've thought that in the past few minutes. Apparently there's a bus bench. I'm guessing this is the one that James dove and rolled under with his open umbrella. And in my mind it is still raining the black rain that's absolutely drenched James' pants – so it's raining hard. Yet someone just sat on the bench (maybe aghast that James dove under it), then slid down the soaking wet bench…and squeaked. What the hell? Let's go on…and let's watch quadruple-jointed James turn his neck without turning his head or his body. I'm quite impressed, do go on James. Oh, there's a girl mashing her boobs up against glass by James. Well, I think I got his height right based on the idea that she's looking down at him from wherever the hell she is. I don't know at this point, my guess is that she's either in a phone booth getting it from behind or she's in a front window of a joint likely with a red light shining from behind. Either way I've now got a good idea what section of town we're in – though I am a little confused at how she looked down at him, yet he also looked down at her, and somehow when he looked, it took longer time. I had always thought of "looking" at rather instantaneous, so in this case I suppose her brain could have processed the sight she saw in 0.000000001 milliseconds and his brain took 0.000000002 milliseconds. And that's ignoring trying to figure out how "looks meet." Is James drunk at this point? That would actually explain quite a bit to me. It would also explain why his foot suddenly started to "bobble." That's not a normal action for a foot to take – at least not mine. Well, unless I'm pretty drunk, of course. It would also explain the leg sticking to the pants. In most of the English-speaking world, pants stick to legs. But clearly not here with tiny drunk James. He looked at his watch. Okay, so he's given up on the streetwalker, I guess. Wait, nope, not yet. He hears her whispering, apparently to him, through the glass. And now James is sitting down. I thought he was standing, after just closing up his drink umbrella, after sliding under the bus bench in the rain. Nope, he is sitting on something, maybe a La-Z-Boy recliner on the sidewalk, I'm not sure. He sounds like he is trying to play it cool after staring into her eyes. Oh look, she's reading a book. I wonder where she's holding the book since last I checked, she was smooshed up against the glass. Maybe it was her ass? No, she looked at him, so unless she's really put together wrong, that would have been her boobs on the glass. What the hell? She is reading from a book with words. Now I'm not sure how many books you have without words, but I guess it could be a picture book. Oh look, it is! It is symbols. But wait, you JUST said she was reading words. Is this one of those beginner reading books where it is mostly pictures on one side and a few words on the other to help the kids learn the picture and the word go together? Maybe it's a baby encyclopedia because this girl is reading the "S" volume. But look, it's an Asian book. No, wait, it's a Chinese book! Why would you write that? Why would you name it one thing, then the other? If you really wanted to identify that James could tell that the symbols were Asian, why do they need to be Chinese? Why do we need to know that? Is it important? If not, putting that in there does nothing but confuse me (more than I already am). Wow. I'm not even halfway through this. I really don't think I'm going to make it. I'm going to have to take a poop break or something. And yeah, I'm not sure what it means when the review is actually longer than the thing being reviewed. Well, unless it's poetry, but I'm not reviewing that crap because I don't like it (and don't get it). Oh hey, there's another person here, apparently. Now, I think, our cast is up to five. There's the cat from the start, the fool, James, the whispering streetwalker with the encyclopedia picture book, and now this new guy, "The young man." I wonder what his name is. He's a weirdo, though, dreaming of computer and toy demon figurines. Oh look, another cast member, "His boss." He's sitting down, too. I wonder if he's seated on the squeaky bus bench or another recliner on the sidewalk in front of the brothel. I don't know where "his boss" is, but apparently his boss had his eyes closed and just opened them – because when "His boss" is the subject of one sentence and the next sentence starts with "He," one can only assume that the "He" is talking about "His boss." How does a sigh last "too long?" Is there an appropriate length for a sigh? No really, I have no idea, but that sounds like something I should know so I don't commit a faux-paus and sigh for too long myself. I wonder what tiny James is doing now. I wonder if he's still standing out in the rain avoiding eye contact with the prostitute. BAM! New person! Lau Rou. And she's got a backpack on the ground. Oh look, she's a university student. I wonder if James could get her a job at the brothel where he is (Yeah, I know, my mind is wandering at this point because there is so much confusion over what is going on that my mind is just starting to fill in all the blanks with something). Now I feel like Lau has three hands or something. First she dragged her backpack closer to her legs. When I picture that, I picture the backpack on the ground, with her standing next to it. When you drag something like that, you bend over, and likely use both hands. But later, she flips a page in a book. I don't know how she flips a page after just dragging a backpack. And I think her book is broken – she flipped the page and the words on the page are apparently repeated. But hey, at least she's thinking in a strange language. At this point, I'm going to guess that this is the woman who earlier I thought was getting nailed in the phone booth. I can't see how, though. There has been nothing to suggest that this is the same person. That person was behind some glass somewhere. This one is waiting for a bus. There was also someone sitting (and squeaking) on a bench or something earlier. But now Lau is moving her body from a wall. Yeah, I've got no idea what the hell is going on. But hey, Lau moves her body from the wall, so naturally it sounds like she is standing up. After all, if you were seated, you couldn't really move from the wall unless you slid your chair (or recliner) away from the wall. And yes Lau's legs swerve to face the man. Is she plastic man in disguise? I really don't know how legs face anyone, period, but in this case, while she is standing and physically moving away from the wall, her legs are also swiveling independently so they can face some guy. What the hell? How many hands does this damn woman have? Not only do her legs swivel independently of her body, she has enough hands to push a bag, hold a book, and now hold glasses and a cloth. Note: she never put the book away, so in my mind it is still in her hands because not magic. The man's eyes? How does she know they are wider than normal? And where did this glass come from for his arm? I have no idea what is going on. A minute ago there was a guy standing. I think that was James. Then there was this young guy. Was he in the recliner? There was a prostitute pressing her boobs up against some glass. Now there is some guy sitting down in or on something, and there's glass where he can rest his arm. What place is this? Are we still on the street in the rain? I am so damn lost. Okay, I give up. When I read a book, I draw a picture in my mind of the scene. As the words advance, I change the scene. When there are things missing in the words, I fill them in in my mind. But when things conflict, I just get lost, as you might be able to tell from my descriptions here. I'm not really sure I've been helpful here, but I really feel like the descriptions at the start are just too much and feel very unnatural. Then as the action progresses, it gets odd. I don't mind gaps, because I can fill them in. But when there are conflicting thoughts – like not being able to even tell how many characters there are in the scene – it gets harder and harder for my mind to keep up. If that isn't making sense, I could take a part of this and attempt to rewrite it a bit to show how I would have written it. Of course, more likely is that I wrote too damn much here and few will read all the way to this point, anyway! I do hope this helped you in some way and that it doesn't make you mad or disappointed or anything like that.
---
Hi
on 3/16/2018 2:46:39 PM
Hi.
---
Hi
on 3/16/2018 12:29:47 PM
No. No one here has made any storygames. Ever. That's not what this place is for.
---
Mutiny on the Bounty
on 3/13/2018 3:27:27 PM
I just want to say, @Will11, this might be one of my most favorite stories of yours! I really liked this one, but it may be because I knew a bit more about this setting than some of the others you wrote. Anyway, GREAT story, thank you for adding it to this site and sharing!
---
try to make things off these ideas and post them
on 3/13/2018 3:24:55 PM
What kinds of things do you want us to make? Power tools? Home designs?
---
School Based Genre?
on 3/13/2018 3:23:08 PM
Exactly.
---