Ogre11

, The Master Scrivener
Member Since
11/20/2014
Last Activity
10/20/2017 2:48 PM
EXP Points
Post Count
1890
Storygame Count
12
Duel Stats
32 wins / 26 losses
Order
Commendations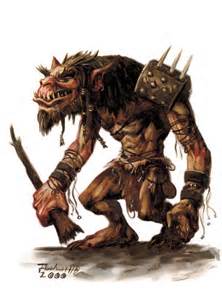 I like to write. I have lots of stories running around in my head, but it does take me (WAY) too long to get them from my mind to paper (or computer bits). I've always loved "Choose your own Adventure" type books, so I thought, why not write a few to share with others? I hope you like the stories I set up here.
Trophies Earned






Storygames
---
---
---
---
---
---
---
---
---
---
---
---
unpublished
This is a fantasy adventure where you star in the role of the young adventurer! Follow the adventurer along throughout his life starting out as a child and leading into adventure. Be careful with your choices because almost every time you make a choice, it will have an effect later in the story.
---
unpublished
---
unpublished
---
unpublished
---
unpublished
It's time to head to English Class
---
unpublished
---
Recent Posts
Hellfy the Bufflander, Vampire Stabber
on 10/20/2017 2:10:49 PM
My schedule for New Year's Day is totally based around setting aside two nice 2-hour blocks of time to carefully read each and every one of those stories that I just KNOW are going to appear!
---
CYS "Sneak Peek" Version of 2D PC Horror Game?
on 10/20/2017 11:40:32 AM
I'm confused. To me, a 2D-top down pixel game sounds like a visual game like the old Pong game. It sounds like a puzzle where you press the arrow keys to navigate your rectangular box through the maze/puzzle, meeting "horrors" which sound like red rectangle boxes. It sounds like the story is just the description of the game and not the actual game itself. So is there a story with a plot and all that? If so, what the heck does 2D-top down pixel game mean?
---
Hero Tower
on 10/20/2017 11:34:12 AM
I like the sound of it!
---
Hellfy the Bufflander, Vampire Stabber
on 10/20/2017 11:32:49 AM
I fully expect that you do and I anxious await January 1 so I can sit down and read them all in one sitting.
---
Hellfy the Bufflander, Vampire Stabber
on 10/20/2017 9:25:06 AM
I like the names. I also find it interesting how different your brain works than mine. I almost always start with a very vague concept, then come up with the name, and then develop more details about the character. It would appear you build the character and then figure out what their name is.
---
Hellfy the Bufflander, Vampire Stabber
on 10/20/2017 9:24:03 AM
And heck, why not start setting goals for next year. After all, your goals for this are proceeding swimmingly, right?
---
Hellfy the Bufflander, Vampire Stabber
on 10/19/2017 11:32:49 AM
So you're thinking there would be one main character, and not seven? Or would you try to follow the activities of all seven throughout the story? I've seen this done where one chapter is one person/group, then the next chapter switches over to another person or group as the story builds to the climax where they all join together. I've not often seen this done well, but I suppose if you're following each of the seven and their various individual sexual exploits that are leading up to the massive lesbian orgy, I'm sure a certain population of readers will stay interested...
---
Hellfy the Bufflander, Vampire Stabber
on 10/19/2017 10:51:23 AM
So you have this whole world and setting... is there a main character and story yet? Or a collection of main characters? A mob?
---
Totally not cliche Romcom
on 10/18/2017 2:55:38 PM
Handy-dandy review, worth no more than twice what you paid: First line: Huh? I'm confused. Since I have no frame of reference before this line, I don't know what slang is being used. I don't know if this means he got "pissy" or actually had sexual intercourse. I get it in the next sentence, but I stumbled over the first sentence and had to read it a couple times to understand the context. Sixth grade? Really? I'm feeling like someone is really stretching the truth quite a bit here. That's twelve years old. I'm not buying it unless this is some seriously alternate reality. The next sequence of conversation lines: well, the first one gives me the impression that the people engaged in the conversation are morons, or at least very poorly educated. It makes me think back to the start and wonder if any of the people talking actually made it past sixth grade. I do hope that was the intent. I don't know Ed, Edd and Eddy, so that next comparison does nothing for me. The next couple of sentences lose me. In the first section, there's two people apparently talking to one another. Then there's some commentary, also apparently about the same two people. But now suddenly the tone shifts and this is about ME and this guy finding a girl for me. I'm not really impressed with this fellow who claims to be having sex with twelve-year-olds, so I really don't think I want him finding a girl for me. But then he apparently just had sex with a freshman (all the way up to 15-year olds now), and he's proud of that? Wait, I thought he was getting so much sex that he didn't need to brag about freshmen. And now I'm really wondering if this guy is a seventh grader or a twenty-year-old. The sentence structure with "Back on point…" is confusing. We start out with "him," which I assume is this beefcake of a catch, Hugh. Then it switches over to "Hugh," which I guess makes sense, but seems extraneous. But when it switches back to "he," I don't know who he is at this point – especially since it says "since he had started dating." This king of sex Hugh has been getting laid and dating, apparently for some time, so I wouldn't guess that was him. I guess it could be if Hugh is actually still IN the sixth grade and just bagged a freshman. But if it were him, it would be clearer if the sentence said that – maybe just by adding "Sammy" at the end of the sentence. The next two sentences really lost me. Again, I'm still thinking I'm an observer to this story. Hugh (I think) makes a statement. I assume he's talking to whoever it was he was talking to at the start of this passage. But then in the next sentence I find out he told me something. And the next thing, someone says, "I'd rather not." I'm not sure if that's me or not. It could be Hugh. Or heck, it might be that mystery person from the first exchange (wait, was that me, too?). To make the conversation clear, I'd format it so you see something like: During lunch, Hugh tells you, "Look man…" You take a bite out your apple and reply, "I'd rather not." That way it is much more clear who is speaking at each time because without reading it more than once, I just can't tell. "You are point?" What the? Please! Even if they are morons barely capable of speaking the English language, you've got to be able to write it correctly for it to make sense to any reader. It does seem you're trying very hard to be edgy. While conversation and things said directly with quotes can really be some strange words and break all kinds of language rules, when that sloppiness slides into the written text and descriptions, the entire story sort of falls apart. Be sure that you closely follow grammatical rules for ANY text that's not in quotes. I do hope this helps.
---
Hey there!
on 10/18/2017 2:35:41 PM
Why hello. This is a nice place to waste some time!
---