Ogre11

, The Grandmaster of the Written Word
Member Since
11/20/2014
Last Activity
11/13/2018 3:26 PM
EXP Points
Post Count
2730
Storygame Count
14
Duel Stats
36 wins / 29 losses
Order
Commendations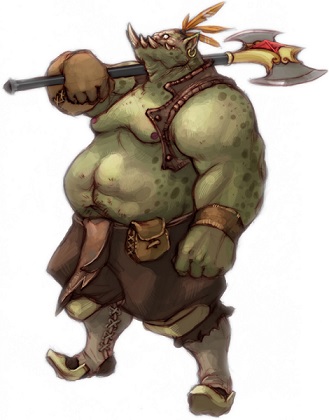 I like to write. I have lots of stories running around in my head, but it does take me (WAY) too long to get them from my mind to paper (or computer bits). I've always loved "Choose your own Adventure" type books, so I thought, why not write a few to share with others? I hope you like the stories I set up here.
I suppose I should update this some day... but today is not that day...
Trophies Earned









Storygames
---
---
---
---
---
---
---
---
---
---
---
---
---
---
unpublished
This is a fantasy adventure where you star in the role of the young adventurer! Follow the adventurer along throughout his life starting out as a child and leading into adventure. Be careful with your choices because almost every time you make a choice, it will have an effect later in the story.
---
unpublished
---
unpublished
---
unpublished
---
unpublished
It's time to head to English Class
---
unpublished
---
unpublished
---
Recent Posts
Mean girls' locker room
on 11/13/2018 2:51:30 PM
Nothing is not racist.
---
What is preferred...? (Name related)
on 11/12/2018 10:30:36 PM
I often like it when the story isn't about me, so the main character would have their own name. But if the story is written such that I am the hero, I like the first one you listed.
---
Mean girls' locker room
on 11/12/2018 9:05:23 PM
This totally should have been a new thread so it gets more attention.
---
Soliciting Feedback: A Cycle of Death
on 11/12/2018 7:56:22 PM
Yeah, I've setup stories like that before. They're awesome in that you're using the reader's choices to affect the story, but when the reader doesn't see that, or have some indication that's happening, they do tend to not like the story as much!
---
Hey There! I'm.. A complete newbie.
on 11/11/2018 3:44:28 PM
Indeed, the help & info section should be enough to get you started. Beyond that, many people here will be happy to give you advice on specific questions or even review sections of your writing if you wish for that.
---
Help me please.
on 11/11/2018 3:42:48 PM
Click on the blue rectangular thing to the left of the page title. If you have a pop-up blocker, you've got to disable that because clicking on the blue box will pop up a new window where you can type.
---
BZ's Creatures of The Night Results!
on 11/11/2018 12:42:42 PM
Congrats to all and thank you judges for reading through that huge pile o stuff!
---
Haaaaaaaaaay!
on 11/10/2018 12:01:22 PM
Hooooooooooe!
---
Snore
on 11/10/2018 12:00:48 PM
I'm hoping we can get access to the code here, perhaps one day soon, as something like this MIGHT be much simpler to put in the original code, rather than the plug-in, but without the code, of course, I'm not sure. That said, if and when we do get code access, we might have to find a way to run changes by you two to make sure that we don't make changes to the code that break the plug-in!
---
Mean girls' locker room
on 11/6/2018 8:58:09 AM
But wait, they can't be different adventures, because that would imply that some of the choices are better than others. So they have to be identical, but customized for the selection!
---