Ogre11

, The Grandmaster of the Written Word
Member Since
11/20/2014
Last Activity
11/15/2019 10:34 AM
EXP Points
Post Count
3152
Storygame Count
17
Duel Stats
37 wins / 29 losses
Order
Commendations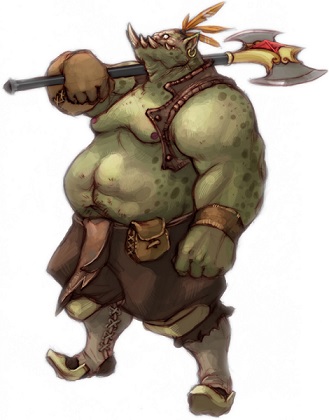 I like to write. I have lots of stories running around in my head, but it does take me (WAY) too long to get them from my mind to paper (or computer bits). I've always loved "Choose your own Adventure" type books, so I thought, why not write a few to share with others? I hope you like the stories I set up here.
I do appreciate you reading my stories and please do provide feedback on what you read! I used to be able to reply to all comments, but notifications were turned off for those, so I don't see all the comments on the story all the time. But feel free to PM me with questions or comments on stories, or even start up a thread if you want to talk more.
Trophies Earned











Storygames
---
---
---
---
---
---
---
---
---
---
---
---
---
---
---
---
---
unpublished
This is a fantasy adventure where you star in the role of the young adventurer! Follow the adventurer along throughout his life starting out as a child and leading into adventure. Be careful with your choices because almost every time you make a choice, it will have an effect later in the story.
---
unpublished
---
unpublished
---
unpublished
---
unpublished
It's time to head to English Class
---
unpublished
---
unpublished
---
Recent Posts
Is it possible to export entire projects?
on 11/9/2019 10:56:06 PM
Without seeing the screen, I can't be 100% sure, but I strongly suspect this isn't an actual export, but a simple print dialog box that will simply print the contents of the page in view when you pressed that button.
---
5 Years
on 11/5/2019 5:31:32 PM
---
Press L for the Loli Lover
on 11/4/2019 11:26:50 AM
"Resignation?" What the hell? Why didn't he just call it a "retirement?"
---
Insomnia
on 11/2/2019 6:36:26 PM
Please do, because we will be wondering and thinking about you! And if it helps, instead of reading depressing threads in here, read my stories, they're (usually) much funnier than random posts in here... at least I hope they are...
---
Insomnia
on 11/2/2019 6:31:04 PM
Everyone watch out, don't get infected by the Avery-Zombie! Ahhhhhh! But sorry to hear that you're not getting any better.
---
Fresh Meat: Baiting and Hooking Thread 3
on 11/2/2019 4:32:29 PM
Well that sounds exciting and fun! You're certainly in the right place, welcome to the site!
---
Contest:Battle in the Ruins of a Dead Civilization
on 11/1/2019 12:08:09 PM
You didn't know what "Hell Locusts" were? It's literally right there in the name! :)
---
The Divine Dungeon
on 10/31/2019 9:55:50 AM
This is one written by Dakota Krout. I don't know if that's related to the comic. It's well-written and not just a blurb of a game. The characters develop, including the character of the dungeon, which is just weird, but still fun. It's a series of 5 and I'm about halfway through the second one, so I don't know if it's going to get repetitive. It doesn't seem like it, as there's more than one storyline now, and even an overarching one that's threatening to clash with the main one, I would guess. I'd call it "light" reading, but that's what I like. Certainly a fun escape from reality.
---
Fresh Meat: Baiting and Hooking Thread 3
on 10/30/2019 5:35:25 PM
Wait, this thread was supposed to have serious questions in it?
---
The Divine Dungeon
on 10/30/2019 4:48:06 PM
Anyone heard of these books? I just read the first one (no, really) and it was...different. It's from the point of view of a sentient dungeon. Then it gets weird. It build itself and then interacts with all the explorers who enter it. It actually tries to balance rewards with killing everyone so it can get kills and keep people interested in exploring it. It's a really weird combination of fantasy/sci-fi and some weird kind of gaming world with respawns and city economics. I guess a little like if an online RPG game were populated with real characters.
---