Ogre11

, The Master Scrivener
Member Since
11/20/2014
Last Activity
8/18/2017 10:59 PM
EXP Points
Post Count
1722
Storygame Count
10
Duel Stats
30 wins / 20 losses
Order
Commendations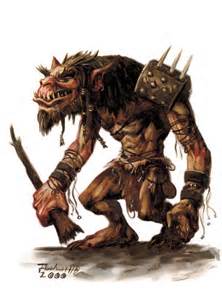 I like to write. I have lots of stories running around in my head, but it does take me (WAY) too long to get them from my mind to paper (or computer bits). I've always loved "Choose your own Adventure" type books, so I thought, why not write a few to share with others? I hope you like the stories I set up here.
Trophies Earned






Storygames
---
---
---
---
---
---
---
---
---
---
unpublished
---
unpublished
This is a fantasy adventure where you star in the role of the young adventurer! Follow the adventurer along throughout his life starting out as a child and leading into adventure. Be careful with your choices because almost every time you make a choice, it will have an effect later in the story.
---
unpublished
---
unpublished
---
unpublished
---
unpublished
It's time to head to English Class
---
unpublished
---
Recent Posts
Summer Slam Bragging & Bitching thread
on 8/18/2017 5:06:00 PM
1700 words on 3 pages? So 560+ words per page. On 3 pages. On a CYOA? So 1 page with two choices? Then 54 variables. On 3 pages. With hours of scripting. I'm not sure what to make of that, but good luck!
---
New Scripting Article on Shuffling Lists
on 8/17/2017 12:27:22 PM
Great. Now I'm hungry and want a sandwich. (Neat article with good info!)
---
*Insert generic 'Hi, i'm new' here*
on 8/17/2017 12:23:53 PM
Welcome to the site, I do hope you enjoy your time here.
---
Newbcomer Here (Introduction)
on 8/15/2017 7:47:27 PM
Welcome. Wait, are you a group? Or are you IN a group? Or do you just have multiple personalities?
---
Hey 'nother n00b here
on 8/14/2017 10:25:58 PM
We have high standards and a long list of requirements... well, we haven't actually written down the requirements yet, but we are planning to...
---
Items and Variables?
on 8/14/2017 10:24:21 PM
Click on that stop sign just to the left of the link!
---
Hey 'nother n00b here
on 8/13/2017 8:29:37 PM
Welcome to the site. If you want to be a procrastinator, there are some real professionals here that can give you lots of help and instruction.
---
The mail said i should say Hi so Hi!(newbie
on 8/13/2017 8:24:12 PM
Wait, the site sends mail now? Huh. Good luck with the writing, there are plenty of people here that will help you, too.
---
Items and Variables?
on 8/13/2017 8:23:11 PM
Making items variables can certainly be easier -- but when you give the reader an item, that does give them more options and has more potential for things happening at strange times!
---
Items and Variables?
on 8/13/2017 12:24:57 PM
Would this all be on one page? I'd set the links up to link back to the same page and have each link change the variable values. Then add a link for when the reader is done. Processing and checking for validity can be done in the script for the page itself.
---