Ogre11

, The Grandmaster of the Written Word
Member Since
11/20/2014
Last Activity
1/22/2021 4:38 AM
EXP Points
Post Count
3623
Storygame Count
17
Duel Stats
37 wins / 29 losses
Order
Commendations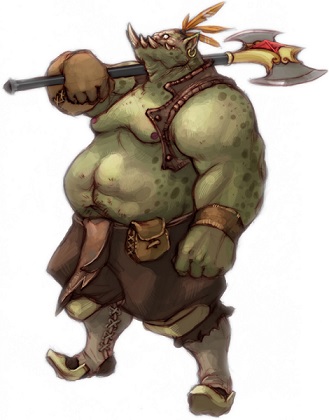 I like to write. I have lots of stories running around in my head, but it does take me (WAY) too long to get them from my mind to paper (or computer bits). I've always loved "Choose your own Adventure" type books, so I thought, why not write a few to share with others? I hope you like the stories I set up here.
I do appreciate you reading my stories and please do provide feedback on what you read! Feel free to PM me with questions or comments on stories, or even start up a thread if you want to talk more.
Trophies Earned












Storygames
---
---
---
---
---
---
---
---
---
---
---
---
---
---
---
---
---
unpublished
This is a fantasy adventure where you star in the role of the young adventurer! Follow the adventurer along throughout his life starting out as a child and leading into adventure. Be careful with your choices because almost every time you make a choice, it will have an effect later in the story.
---
unpublished
---
unpublished
---
unpublished
This is just a few short stories.
---
unpublished
---
unpublished
It's time to head to English Class
---
unpublished
---
unpublished
---
unpublished
---
Recent Posts
Welp, food poisoning is a b*tch
on 1/20/2021 4:11:26 PM
Maybe stop throwing up from food poisoning?
---
hello?
on 1/20/2021 11:21:31 AM
Welcome to the site, I hope you enjoy your time here.
---
Help With Making Linear Stories Not Linear.
on 1/20/2021 11:21:01 AM
---
Boredom
on 1/19/2021 3:49:35 PM
Go watch car crash videos on YouTube
---
Boredom
on 1/19/2021 3:28:21 PM
Doesn't Google still have that "I Feel Lucky" button?
---
Welp, food poisoning is a b*tch
on 1/17/2021 1:38:59 PM
Yeah, none of the experiences I have had with food poisoning have been near fun at all. Glad you're feeling better!
---
Starting a sentence with a preposition.
on 1/16/2021 1:13:56 PM
Grammar rules only apply until they don't. As Gower might say, grammar rules are firm, but you can break them any time you have a good reason to.
---
Ideas Anyone?
on 1/14/2021 6:37:20 PM
In fact, I've read some of the stories that Malk has come up with while sitting on the terlet. Usually those stories are water-based and involve some sort of floating objects or islands, quite often covered with brown... vegetation or something like that. There was one of his stories that had this vast world mostly covered with yellow water, but every time someone in the world talked, their voice echoed all over the place so everyone could hear them. Because of that, most of the people in the world actually spent most of their lives speaking either very quietly or not at all. I'm pretty sure that in one of the version of that story, based on some of the options you selected while you were reading it, of course, led you to a point where the people actually mutated over time to actually not have tongues because they simply didn't use them. The people worshipped two large moons that were visible to everyone in the world at the same time, but on a very strange time schedule. They had difficulty measuring time because those moons simply did not appear at regular intervals, though there was often precipitation following the appearance of those dual moons. And because of that lack of ability to measure time, the people really didn't understand where they had come from, or how long they had been there. And if you made certain choices during the story, you could actually destroy the entire world and everyone in the world with a massive tidal flow and whirlpool. It was quite a story, but I think the mods deleted it because it didn't have enough gay frogs in it...
---
Help.
on 1/14/2021 11:58:56 AM
First -- you probably shouldn't bother. While there are ways to prevent this kind of "cheating," if someone wants to cheat your game, they're likely going to find a way. Either that or you will spend days and weeksn just trying to build anti-cheating into the game while you could have been writing a nice story. However, if you want a little of this prevention, you can set all the variables instead of one. In other words, if you're giving someone one point in fighting for following a certain link and one point in hiding for following a different link, you could, for each link, set the other value to zero. In other words, when they select fighting, give them a point in fighting and zero in everything else.
---
Is this fagfic?
on 1/14/2021 11:16:44 AM
Someone really should go snipe this bigot
---