Ogre11

, The Grandmaster of the Written Word
Member Since
11/20/2014
Last Activity
5/27/2018 11:06 PM
EXP Points
Post Count
2409
Storygame Count
13
Duel Stats
33 wins / 27 losses
Order
Commendations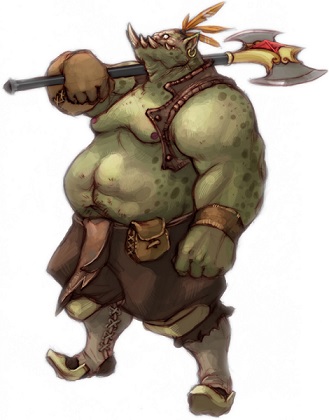 I like to write. I have lots of stories running around in my head, but it does take me (WAY) too long to get them from my mind to paper (or computer bits). I've always loved "Choose your own Adventure" type books, so I thought, why not write a few to share with others? I hope you like the stories I set up here.
I suppose I should update this some day... but today is not that day...
Trophies Earned









Storygames
---
---
---
---
---
---
---
---
---
---
---
---
---
unpublished
This is a fantasy adventure where you star in the role of the young adventurer! Follow the adventurer along throughout his life starting out as a child and leading into adventure. Be careful with your choices because almost every time you make a choice, it will have an effect later in the story.
---
unpublished
---
unpublished
---
unpublished
It's time to head to English Class
---
unpublished
---
unpublished
---
Recent Posts
How do you get from one chapter to the next?
on 5/26/2018 8:39:06 PM
For chapters, whatever you name the chapter will be the link destination. For example, if I name a chapter "Chapter 2," then when I am in any page and I click the "Add Link" button, there should be an item in the list to select destinations that says "Chapter 2." It won't say the name of the page in the chapter, but should have the actual chapter name.
---
My Writing Is Going Downhill - What Do I Do?
on 5/26/2018 3:58:18 PM
What's that? You want comments and feedback? That I can do! First, the disclaimers: I am writing these comments as I read through the words you have written the first time. These are really a peek into my demented brain and what I'm thinking as I read along. This is not a comprehensive review, just a smattering of what I'm seeing and thinking. These thoughts and review are not meant to insult you or your writing, and I apologize in advance if they do, it's just what I think as I'm reading. Also, you did ask for advice. Finally, this review is mine and my thoughts only, so it is likely worth exactly what you paid for it. Yeah, that small print is annoying. I know it's not part of the writing, but presentation matters. I like that you gave a little context or I really would have been lost. Based on that background, I'm picturing a completely different world, not earth at all, and in a sort of sci-fi time frame. From the background I don't get a true feeling for if this is a magic world or more modern, but I'm leaning towards a medieval type time frame with peasants and low technology. I start out a bit confused (not that that is uncommon for me). The setup said a boy, Arcas, is returning from a trip. But in the first scene, Arcas is apparently working on forging some very, very shiny steel. I'm also confused by the firelight flickering INTO his eyes. That strangely makes it sound like the light is blasting him in the eyes like some kind of laser beam. I get that you're trying to describe more of the scene, and I do appreciate the details included with the scene to try and set up the sweaty boy at the forge. Then the scene confuses me again. Maybe there was more in the background, but in your setup you mentioned that the two boys never got along and that Nero did a freeze-ray thing on Arcas' dad. Yet here they are, hanging out in a forge like they're best buddies. Why the heck is Arcas even talking to Nero? Why isn't Arcas attacking him outright at the start of the scene? Is one of the two afraid of the other one for any reason? It seems like Nero has these awesome Mr. Freeze powers, so is that something Arcas is afraid of? Again, maybe all this is covered in other background, but that sort of confused me. And the scene seemed off a little, too. It was setup as a forge. A forge is never a quiet place. There is banging and burning and smoke (okay, smoke is noisy, but still). But somehow a silence filled the room. I don't see how…oh wait, EXCEPT for the sizzling steaks, I mean coals. Telling me the room was silent and then telling me it wasn't didn't work for me. Maybe it would make more sense to say something like "the sound of the sizzling coals was the only sound" or something along those lines. Of course, then I'd still ask why the coals are sizzling. That usually only happens when you drip grease from the bigfoot steaks on them or something like that. When I got to the paragraph that starts with "The noble's," I was confused again. Who is the noble? I don't know who we're talking about here. Wait, is Nero the noble? Is that why he was able to deep freeze Arcas' dad and Arcas isn't doing anything about it? Um… I appreciate the attempts at description, I really do, but how in the heck does messed up hair look like fire against a night? I just really can't see how that comparison is supposed to work. Anyway, must be a hot day because this guy is drenched in sweat, too. That seems extraneous to mention that just after talking about the other guy drenched in sweat too. Wait, how does light cast a pale shade? That sentence really didn't make any sense to me at all. Light casts light. Other things cause shadows. Skin can be pale, but I'm not sure a light source (that should be a fire, we're in a blacksmith shop with walls, I think) can be pale unless it was really designed that way. I don't know, maybe this smithy has old, poor fluorescent lighting or something. "Nero's face?" I'm confused again. Is this still the same noble? Maybe the paragraph could have started out with Nero and then it wouldn't be needed in the middle of the sentence (and I wouldn't get confused either time). What is so significant about green eyes? I mean, if everyone has green eyes, and that's been reveled before, I suppose that sentence makes sense. Otherwise, why not blue? Or hazel? And why are his eyes painted? And he's staring into darkness behind the paint? That whole thing with the eyes is confusing to me. The next sentence throws me off again. Nero talks about being enlightened. At this moment, it sounds like Nero is the typical noble-born bully, walking around and doing whatever he likes. I can picture him walking along, running his fingers over dusty equipment in the shop, knowing he is untouchable. But that type of person would also not have painted over inky depths of eyes that send chills down the smith's back. Nor would they have unkempt hair. They'd be perfect, immaculate, and always in total control and they'd know it. I don't know, at this point I'm just confused about the personality of Nero because he seems to have many different ones all at one time so far. And I have no idea why each of those particular words would feel like a punch to the gut to anyone. A moment later, Arcas is threatening to kill Nero. Once again, the personality and position of Nero has changed to be someone who people can actually threaten. That's not a bully noble, because the bully would never allow that. Wait, what the hell is going on!?! Arcas' dad is here? When did that happen? I thought Arcas was sitting at the forge working on a sword or something. But now we're just hanging around and Nero is stand there with a sword at Arcas' dad's throat? I'm thinking that's something I should have known at the very start of this scene. But wait, it gets worse! Apparently, and I have just discovered this, not only was Arcas' dad in the room the whole time, with the sword at his throat, AND he was completely frozen, Arcas didn't know any of this. What?!? At some point the completely non-moving and non-speaking father might have been noticed. I mean come on, who, when they have a sword at their throat, doesn't say something or at least give looks to people to communicate? So Arcas' dad didn't do any of that and Arcas didn't even notice? Maybe the firelight really was beaming lasers into his eyes so he was blind. But now Arcas doesn't have a sword in his hand, but he's grabbing one. I thought that he was at the forge, but I guess not. Now he has a sword. Wait, who the heck is Phaidros? Where did he come from? Is he Arcas' strange father? I guess so. Oh wait, they're brothers, too? Yeah, I'm pretty confused now. So that doesn't quite make it up to the first break. I like the story, I like the idea of the story, but I'm just missing some parts. As I've mentioned, perhaps they were covered in other background areas of this story, but without them, I'm a bit lost. I think there's lots of potential here, but it just needs some clarifications in a few areas that I've noted. I do hope this has been useful. If it has, I can do some more with further sections if you like. Please do realize this is just one person's opinion! Good luck with your story and your writing.
---
Readers Wanted
on 5/25/2018 11:58:55 AM
That was one of the best lolrandom games I think I've read. I'm a boat!
---
New Writer - Advice?
on 5/25/2018 11:55:06 AM
As for ending and branches...
CYS stories are insane when it comes to branching and stories.
This article
, if you haven't read it yet, highlights a few of the issue with paths and stories here. These really are different and can get crazy quickly. I have
one story here
that has 16,000 words but because of paths any one-time through the story will only see 3,000 words -- and that one only has one ending!
You also asked what people like here. As you might imagine, every person will give you a different answer. In general, people really don't like very short stories, stories without choices, and stories that are just poorly written. Beyond that, you need to write for what you like to write. If you try to write to get high ratings here, you're going to spend a lot of time just trying to please others. If you want to go down that road, go ahead, but it's not easy.
Yes, more endings is certainly fun. Having a number of different endings and making many paths to those ending can be rewarding -- but this will require a lot of work and a lot of planning for it to make sense. In addition, you have to prepare yourself for the idea that people simply aren't going to read most of your story because of the paths! Also, beware of fake choices -- choices that don't have any effect, don't add to the story, and end up leading back to where you started. That and insta-death choices without any warning aren't that much fun, either.
Feel free to keep asking questions about anything! Post ideas, thoughts, and other things, there are some here that will give you feedback (though it might take a few days sometimes). Good luck!
---
How do you get from one chapter to the next?
on 5/25/2018 11:45:09 AM
Yes, the idea behind chapters was more of a "choke point." In other words, the way this was designed, it was intended that you wouldn't be bouncing around a lot between chapters. Instead, linking to a chapter links you to the start page (as mentioned here), but there's not a menu-driven way to jump to different places in the chapter from other chapters. You can, if you like, work around that using scripting and the DEST variable, as mizal mentioned. But in general I've found it easier to only use additional chapters when you do have that clear separation between sections of the story.
---
Hello
on 5/24/2018 3:10:10 PM
Hi there. Welcome to the site. I shall call you "Bruce."
---
Draw My Attention (Toxic Creativity)
on 5/22/2018 11:48:57 AM
And the quicker we all understand that, the better off we all will be.
---
Scourge
on 5/22/2018 11:06:38 AM
Well, unless Tumble the orc is an orc that constantly falls over. I think it works great if Tumble is more of a klutz and not really orc material.
---
Draw My Attention (Toxic Creativity)
on 5/21/2018 10:19:27 PM
Maybe. I know I sure got raped a lot in that one...
---
Draw My Attention (Toxic Creativity)
on 5/21/2018 7:29:20 PM
Recommending a comment for featuring:
On
Don't Get Date Raped!
Comment:
Yeah… well parody stories can be fun! This WAS a parody, wasn't it? Oh my…
Anyway, nice job with the story and options. It is always nice to read a CYS that actually has options that affect the story. Here the options are clear and after playing a few times, it is clear how the different options do end up giving you different choices. So this is certainly a nice addition to the CYS site.
There are also some nice descriptions of some of the actions you get to take. As a matter of fact, I do often drink my drink with both hands, and like a horse. Except with that path, it was weird, because on the previous page I was actually hoping to get with Greg and after the drugging, well, I did. So I got what I wanted? And do they even make pudding pops any more? But yeah, I have no idea how I got to be an FBI agent, either.
Overall, this is a nice, short, entertaining story about a "socially important" topic or something. Well done!
By me, Ogre11.
---