Miccy2000

, The Novelist
Member Since
11/4/2005
Last Activity
7/29/2015 2:15 AM
EXP Points
Post Count
592
Storygame Count
16
Duel Stats
14 wins / 8 losses
Order
Commendations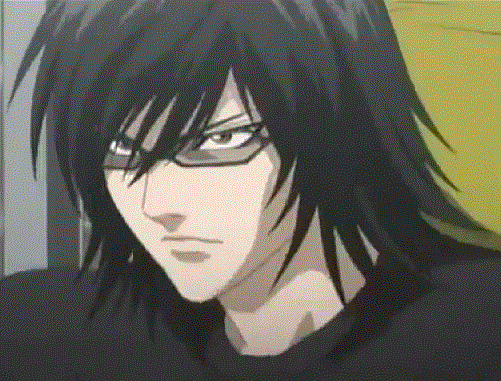 So, I joined this site in high school and made a couple of games, some of which won minor runner up prizes which thrilled teenage me like nothing else, it was awesome.

Don't really make any games these days, but I will always appreciate the kind feedback of this community which has greatly encouraged me as a writer.

I will occasionally poke my head into the forums now and then to see how the place is doing. Feel free to drop me a message any time.
Trophies Earned








Storygames
coauthor
---
coauthor
---
---
---
---
---
---
---
---
---
coauthor
---
---
---
coauthor
---
---
---
unpublished
---
unpublished
---
unpublished
---
unpublished
---
unpublished
---
unpublished
---
unpublished , coauthor
---
unpublished
---
Recent Posts
POP CONTEST EXTENDED - DO NOT POST WO READING
on 6/28/2013 4:01:13 PM
Madglee came up with a contest idea
He'd get CYS users all busy.
They became anxious as the day came near
Where he'd judge them til they said, where is he?

They'd written sonnets and wanted to see
Which entry he thought to be the greatest
But heard no one did, the news from Madglee
Announcing which sonnet he thought was best.

And who can blame those impatient writers?
Not I, like you I want to know who won.
Many of you I hear, pulled all nighters
In order to get your own entry done.

This poem's about done- wasn't that great
Now that it's written I'll shut up and wait.
---
POP CONTEST EXTENDED - DO NOT POST WO READING
on 6/27/2013 1:24:41 PM
I assume you're referring to the poetry contest, which I am also waiting for with an unreasonable level of impatience.

If you refer to the cola keyboard comp then I refer you to the post above yours.
---
Best book you've ready about dragons?
on 6/27/2013 12:21:35 PM
The dragons in the Discworld series are very very cool, mainly because a lot of them explode all the time.
---
Banned books
on 6/27/2013 9:59:52 AM
I lol'd at the Captain Underpants bit. It was probably because of the Flip O Rama sections containing GRAPHIC VIOLENCE.

No Lord of the Flies? Clockwork Orange? American Psycho? Crazy...
---
Best book you've ready about dragons?
on 6/27/2013 9:53:34 AM
Yeah, The Hobbit.

The worst book I ever read about dragons was Twilight.
---
Madglee Pop Contest
on 6/26/2013 11:14:00 AM
Personally, I would like to see everyone's, including first, second and third.

Also this is my first forum post here in like, 11 months. Hello everyone.
---
Here's the real scoop on the "batman" murders
on 7/25/2012 9:05:20 AM
Has anybody seen the recently released footage of him in court? The way he's acting looks like it could just be the results of a psychotic breakdown but if you've seen it he does give off this vibe like he was forced to do it, like he's confused or something.

Speaking of mind control, I'm assuming you conspiracy people are familiar with MK Ultra? That's not a conspiracy theory, that's a real thing the CIA did that they didn't want anyone to know about but yeah, that whole Watergate thing or whatever, I think it's a bit silly to say that the US Government doesn't torture people when the MK Ultra project, Guantanamo Bay, stuff like that, goes on and nobody seems to care about it, it makes me a bit angry at America.

Probably happens in Australia all the time but at least when we sweep it under the rug there isn't a giant bump visible under it that's kinda shaped like an oil grabbing torture advocating lie factory.

The public is told that this is also coincidentally the shape of happiness factories, which is where the Monopoly man prints money and band-aids for all the sick children, so that's probably what it is.
---
Dark Knight Shooting in Denver
on 7/25/2012 8:51:39 AM
Oh oh oh and while I'm throwing my 2 cent pieces around, yeah, gun control laws are kind of like marijuana laws, if somebody really wants marijuana they can get it, but, well, a person might be able to get a few grams of the stuff and get a bit stoned but if it's illegal than it's very difficult to get a giant shopping bag of it and just carry it with you on the bus home, maybe smoking some on the way.

While we're on the topic, a country where it's legal for kids to own guns but not for adults to smoke weed- like, in most states- is silly, but anyway...

Yeah, making guns illegal wouldn't get rid of them, however, the people who owned guns would all be people who were willing to break the law for some reason or another to get them- some would just be ordinary people protecting themselves, but the majority of them would probably be criminals, plus, like marijuana, it would only drive up the price of the product by making it illegal and create a bigger black market for it and that kind of thing.

Killers would have to pre-meditate and get the gun beforehand and be at risk of arrest before their killing spree or whatever, by owning one, while a normal law abiding man who suddenly finds his wife in bed with the milkman might have time to calm down about it while he's looking for an illegal gun merchant instead of having his gun ready in his glovebox to kill them both with.

So, might decrease crimes of passion but won't stop killing sprees...
---
Dark Knight Shooting in Denver
on 7/25/2012 8:36:43 AM
I appreciate cool74's point of view, but I hardly agree with it. I'm okay with cutting a person off from society, like with prisons, but done in such a way that they can still have access to basic nutrition, exercise and some kind of option for them to communicate with other people with similar sentences only when all participants in the socializing are willing- as in, don't force them to go out in the yard daily where there's a chance they'll gut people, have like a prison chat room or phone line that can be monitored so they don't get Carl Williams'd in the gym.

If the prisoner is compliant and behaves themselves they should have access to a limited amount of recreational material like drawing and books and a very small television, the prison network would have limited, filtered news access.

This is just a hypothetical adjustment to your original proposition, which I expect you're using for the example of the Dark Knight murderer and not just killers in general.


Oh and JJJ, I'm pretty sure I did actually go to at least one BBQ with shrimp or similar crustaceans.

(Insert broad racial generalization about Canadians here)
---
Dark Knight Shooting in Denver
on 7/24/2012 5:31:56 AM
Well, I'm glad that nobody on the site was hurt, I mean it's not like I know any of you that well but I like to think I'd be kind of upset about it anyway, having read your stories and everything, I mean I was reading ?The Salmon of Doubt? today (a collection of writings and tributes to Douglas Adams) and I felt sad.

Yeah there's all kinds of shit in the news about him, first he's the Joker, then he's Bane, then there's the newspapers blaming it on video games (I'm not even joking, like front page words were pretty much BATMAN KILLING SPREE CAUSED BY VIDEO GAMES or might as well have been), the legal system seems to be processing the matter very quickly based on what I heard today.

It's one of those scenarios where CONTROVERSIAL OPINION ALERT I definitely support the death penalty, luckily it's in a country where they support that, unlike that Anders Breivik prick in Europe getting off with life in prison or whatever.

Oh by the way, hi everyone, I'm Miccy2000, you may remember me as that guy who wrote that Die Zombie Die story on the front page and then left the site to fail at multiple relationships, get a shit job and drink a lot like a real Australian adult, nice to be back.
---