TharaApples

, The Master Scrivener
Member Since
6/5/2013
Last Activity
6/27/2017 11:56 PM
EXP Points
Post Count
1342
Storygame Count
0
Duel Stats
0 wins / 0 losses
Order
Commendations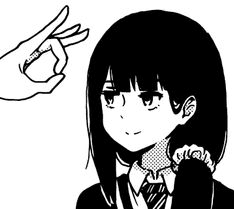 I like to read and sometimes partake in some witchcraft here and there. Apples are also great, as they're good for consumption and being turned into juice, as well as various pastries.
My name is Thara if you couldn't tell. A witch that was turned apple goddess by her own admission. Message me if you need help or if there's something fun you would like to discuss. I'm good for both and I have a wealth of knowledge on silly things.
Just don't forget to properly revere me in the process. Don't be nervous, I only bite occasionally and with warning of the incoming chomp.
Trophies Earned






Recent Posts
Oh hi, hello there!
on 6/17/2017 9:22:07 PM
Intersectional Feminist...
---
Points
on 6/11/2017 5:21:11 AM
I'm a bit surprised that you've been here for as long as you have and this was something that you were still apparently confused about.
Interesting. 
---
Riddles
on 6/10/2017 2:11:38 PM
Depends on the type of orange, but you know what... this riddle was exceptionally advanced so I'll give you a passing mark. 
---
Riddles
on 6/10/2017 2:03:27 PM
---
Riddles
on 6/10/2017 2:02:42 PM
Huh? But the answer isn't grapefruit, fag.
Guess again.  
---
Riddles
on 6/10/2017 1:57:08 PM
Okay guys, this one is tricky and hard, be prepared.
This is a bitter yet sweet citrus fruit, oh and its somewhat sour.
What is it? 
---
Deleted Games Threadjacking
on 6/7/2017 11:21:39 PM
It also counts as incest, and when combined with the dark elf fetish, you have yourself best love/hate interest. 
---
Steve has shit taste: News at 11
on 6/7/2017 11:02:24 PM
Such an incredible experience needs no patches. 
---
Draw My Attention (Age of Banning)
on 6/7/2017 10:55:55 PM
What does ought to be thrown out mean then? 
Are we throwing it out of the bed to celebrate a party?
Don't answer that seriously. Because in any case, it's been unpublished.
---
Draw My Attention (Age of Banning)
on 6/7/2017 10:47:39 PM
Don't need to recommend a game that's been published for a day, unless you're retarded. 
---