TharaApples

, The Master Scrivener
Member Since
6/5/2013
Last Activity
12/17/2017 10:42 PM
EXP Points
Post Count
1542
Storygame Count
0
Duel Stats
0 wins / 0 losses
Order
Commendations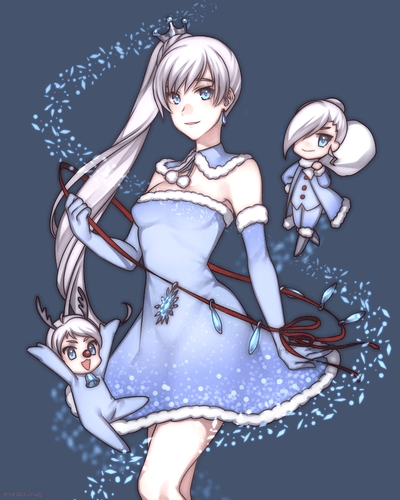 It seems like it's that season again~ A very jolly and holly ho ho ho for all.
I like to read and sometimes partake in some witchcraft here and there. Apples are also great, as they're good for consumption and being turned into juice, as well as various pastries.
My name is Thara if you couldn't tell. A witch that was turned apple goddess by her own admission. Message me if you need help or if there's something fun you would like to discuss. I'm good for both and I have a wealth of knowledge on silly things.
Just don't forget to properly revere me in the process. Don't be nervous, I only bite occasionally and with warning of the incoming chomp.
Trophies Earned






Recent Posts
Ming Dynasty (December 2017 entry)
on 12/17/2017 8:20:15 PM
I'm sure you'll be able to do it. Your stories are ones that I tend to find myself enjoying quite allot. 
---
Sanitarium! (Collaborative CYOA)
on 12/17/2017 8:06:38 PM
Betty already has her collection of hidden spoons. She could hide it there, but hiding it in the snitch's room to possibly get rid of him is also a sound plan.
Yes, I think I'll trust your wisdom in these matters.
It would be equally fun if this choice was to lead to an early bad end. Though I believe adamantly that the pen will write us out of a sticky situation.
---
Sanitarium! (Collaborative CYOA)
on 12/17/2017 7:51:12 PM
The 'obvious' safe choice would be C. But here's the thing, Berka is quite talented at playing 5D chess. What you think is the "dumb" choice of A will probably be the one that will save our lives down the line.
Penguins are cunning like that, and something tells me he's already throwing a curve ball at us here right at the second choice already.
While he's playing chess, we have to already be moving on to checkers. This is how we reach the good end route. 
Maybe. Probably. 
---
Sanitarium! (Collaborative CYOA)
on 12/17/2017 7:23:13 PM
Only pussies warrior cats worry about that stuff. :)
---
Sanitarium! (Collaborative CYOA)
on 12/17/2017 5:21:32 PM
But there's also a chance that there isn't anything better lying around at the moment. Having the almighty pen automatically gives you an edge over the other patients. A pen is multi-purpose and we have to start preparing early for later down the line when things begin to deteriorate! We can't be playing it too safe, as you guys seemed to already do with the first choice. 
It's already been established that these guards play rough so it's better to be safe than sorry by stabbing one of them in the eye if the situation arises. Then after we do that, we can write with their blood if the pen is still in usable condition. Ummm, it should be quite a good quality pen if it belongs to the Orderly. 
Just think about the power of the almighty and purposeful pen. It can be in our grasp, and I'm sure Betty should be able to steal it. Probably. 
---
Sanitarium! (Collaborative CYOA)
on 12/17/2017 4:49:20 PM
A. 
Stories are interesting when risks are taken! And isn't in our protagonist's nature to take a swipe for that pen? The pen can certainly be quite useful for later... maybe.   
---
Doki Doki Literature Club Review
on 12/17/2017 4:35:33 PM
A Fanfic about the clumsy girl? I'm slightly disappointed in your taste of waifus, though I will wish you look in both of these endeavors. 
---
The Last Jedi (spoilers, obviously)
on 12/17/2017 4:27:03 PM
width="560" height="315" src="https://www.youtube.com/embed/8ulW_wu4Fig" frameborder="0" gesture="media" allow="encrypted-media" allowfullscreen>
---
Doki Doki Literature Club Review
on 12/16/2017 11:56:02 PM
I thought your anime harem thing was something that was already in progress.
---
Video Game Censoring: "Abusers Will Get Off To It"
on 12/14/2017 8:09:07 PM
Thanks for reminding me to play through Fable again. 
---