Zikara

, The Wordsmith
Member Since
2/4/2011
Last Activity
5/23/2013 9:22 PM
EXP Points
Post Count
822
Storygame Count
0
Duel Stats
37 wins / 50 losses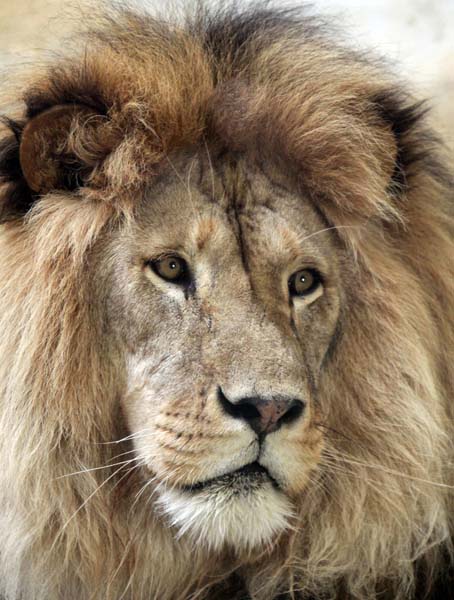 I like helping people.

If you are people, and you need help then send a PM my way. I am always willing to help people (so long as you are kind, and patient. If you rush me or are mean, I may ignore you in the future).





Quote from JJJ:

"IF %PROBLEMS > 0 THEN
BEGIN
IF %ZIKARA > 0 THEN
BEGIN
%PROBLEMS := 0
END
END"


Trophies Earned


Articles Written
Creative Title page
Creating a title page and changing the title font, colour, etc.
Variable Item Scripting
Create an inventory using variables, HTML CSS and javascript coding, and advanced scripting, instead of items. This allows for more advanced use of objects in a storygame.
Recent Posts
Yet Another Scripting/Variable Question..
on 5/2/2013 10:16:37 PM
I did this in a test game I made. I don't remember it being -that- big of a pain. I'll see if I can dig it up for you.
Death
on 11/20/2012 1:05:52 PM
This made me smile :P
Chick-fela president thought on gay marrigae
on 8/2/2012 11:02:13 PM
It's the 'equal freedom' part that makes the difference. For instance: Say I have a party at my house, and I have a specific bathroom I don't want anyone to use, because its mine, and its special and whatever. So, if you try to use that washroom then I'm not going to tolerate you doing that. But I'm not being intolerant. Now, if I let everyone use it -except-, say, a black guy. That would be intolerant. Because of the lack of equality.
Chick-fela president thought on gay marrigae
on 8/2/2012 10:55:49 PM
Actually, intolerant is not the same as not tolerating something. They don't have the same definitions. They are both based off of the same derivative words, but are not antonyms. So what is wrong, is -incorrectly- applying the definition of the words. Tolerate: a) to allow to be or to be done without prohibition, hindrance, or contradiction b) to put up with Intolerant: a) unwilling to grant equal freedom of expression especially in religious matters b) unwilling to grant or share social, political, or professional rights Intolerance is not simply not tolerating something but an unwillingness to grant freedoms. What freedom or right do you think that the LGBT is restricting from Chik-Fil-A? The right to their own money?? Come on....
WWE real or fake
on 8/2/2012 9:31:37 PM
Honestly, I've never gotten why this is even a big deal to anyone. You know what else is fake? Every other show you could possibly watch on tv!
Chick-fela president thought on gay marrigae
on 8/2/2012 9:21:54 PM
He is doing more than defending his opinions. It's not like he was sitting in some group on his own time mentioning that he doesn't agree with gay marriage, and then people caught wind of it and freaked out. He has been using the company to -actively- be against gays and gay marriage. From an article on HuffPost(Canada): "Chick-fil-A has long come under fire from activists for giving millions to groups that advocate against gay rights and even support ex-gay therapy" If you don't think this is harm then you're naive at best. And I'm saying naive to be nice. And how can you really say that its being intolerant of LGBT supporters to boycott Chik-Fil-A? That's honestly the MOST absurd thing I've ever read. Let's say for a moment that there's a company owner that hates women. And has given millions of dollars to groups that thinks we shouldn't exist and shames us, bad mouths us, and more than that... forces a bunch of us to sit down and repress anything that makes us at all feminine until we either think we actually are men, or until we feel so helpless with our situation that we act like men just so we don't have to go through this anymore. You're saying that it would be INTOLERANT of me, to decide that I am not going to give my money to someone who is then going to use that money to attack and oppress -ME- (or if I weren't a woman, then certainly members of my friends and family). Fuck that. No its fucking not. Do you think that the black people who boycotted buses after the whole Rosa Parks incident were being intolerant? Hopefully not.
Chick-fela president thought on gay marrigae
on 8/2/2012 8:53:36 PM
"The Bible has told people specifically what a marriage is" This statement makes me want to punch people. Very honestly. Marriage existed years before Christianity. Centuries before. So you have no idea what you're talking about. Your religion does not get to say at all what a marriage is, because your religion did not create marriage. "Like him, I realize that me saying this isn't popular but it is the truth." Nope. Its not truth.
What is your ancestry?
on 7/27/2012 12:59:20 PM
Well, white people in North America. I'm not too sure this really applies to all caucasian countries. White people in Canada and the US came from somewhere else (mainly france, spain, and the british isles) so naturally they're a mix. White people in Europian countries, might just be fully from their own country until at least foreveeeeer back. Though maybe they mix more than I think, I don't know too much about it.
Prevent rating for sneak previews
on 7/27/2012 12:52:38 PM
I kind of agree with this, its not a super important feature, because you have the ability to just not put in end game links like JJJ said. But you really shouldn't have to. It just doesn't make sense to have people be able to rate a storygame that's not even done yet.
How can I Combine Items with the Advance Editor?
on 7/27/2012 11:46:23 AM
Oh! And if you want to see this wonderful little system in action, just look here: Sample VIS Story