jster02

, The Contributor
Member Since
4/23/2016
Last Activity
1/21/2020 7:07 PM
EXP Points
Post Count
58
Storygame Count
3
Duel Stats
2 wins / 2 losses
Order
Commendations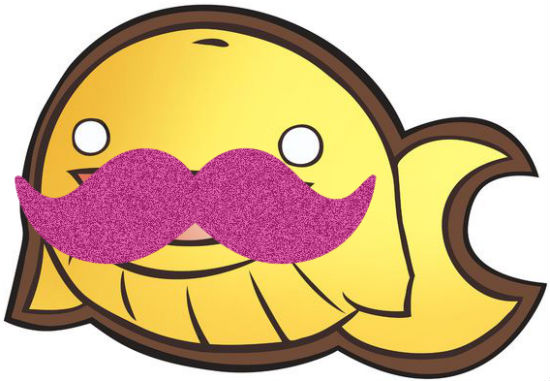 I could spend hours writing up a huge bio for my profile page, but to be honest, that feels a bit too much like procrastination right now. Does anyone even read these things? (Aside from me, of course. I have this weird habit of clicking all the profile links under the "who's online" section of the site when I really should be being productive).
Trophies Earned

Storygames
This is a serious game based on the events of "To Kill A Mockingbird" By Harper Lee
This is a school project, so I have a deadline.  I can eventually add on to it if necessary.
Thanks to all of you who commented on my last story game,  I really appreciate it.
Click items to pick them up.
May contain spoilers for the "To Kill A Mockingbird" book.
This story game is from the viewpoint of Dill from "To Kill A Mockingbird."   
Any options in quotes are options for you to talk.
---
You are in a cave.
It is dark.
You cannot seem to remember how you got there.
What do you do?
----------------------------------------------------------------------------------------------------------------------------------------------------------------------------
This is my first Storygame, please enjoy
----------------------------------------------------------------------------------------------------------------------------------------------------------------------------
I am sorry for any grammar/mechanical errors I may have missed, please tell me about any you come across if it's not too much trouble.
The headings on the pages are only titles, and are not important to the story.
----------------------------------------------------------------------------------------------------------------------------------------------------------------------------
Rated 4 for some mild spooky ness.
----------------------------------------------------------------------------------------------------------------------------------------------------------------------------
Please enjoy!
---
You wake up in the middle of the forest at night, with no memory of how you got there.  All you have is a backpack full of Cheez-Its and other essential supplies, along your own wits to help you on your way.  As you explore this strange land, you'll find things you never knew could exist, (at least, not that you can remember).  You'll meet strange creatures, some friend, others not, and maybe, just maybe, recover your lost memories...
My (rather rushed), entry for the Lone Hero contest.  I'll be the first to admit that not all the endings will make you any sort of hero, lone or otherwise, (mainly the ones where you run away from just about every source of conflict, and/or die).  But if you're brave enough to do what you think is right, even though it may result in your untimely demise, you may just make yourself a hero yet.  In that light, I guess you could say you're a reluctant Lone Hero.  
While each route of this story can be understood to some degree on it's own, it is important to play every branch to fully understand the greater story that's being told.  I have no intention of revealing everything on the first play through, you'll have to take the time to explore everything to learn all it's secrets.
By the way, on the off chance that you find any glitches or bugs, please tell me.  I'd like to know so I can fix them.
---
unpublished
Yesterday morning, a mysterious energy wave swept across the city, sending roughly half the population into inexplicable hallucinations and delusions. Hospitals overflowed with victims of mental trauma as government officials scrambled to find the source of the chaos. It was, as one reporter put it, "as if someone had spiked everyone's coffee with LSD."
Thankfully, most patients recovered quickly from their delusions, but there still remains a lingering fear that such an incident may occur again. Many theories float around as to the origin of these mysterious energy signals, ranging from terrorist attacks to alien invasion. Most speculations thus far are unfounded, but your department of the FBI seems to have found something that may just point towards the truth of what really happened that clear winters day. With satellite footage, your department has pinpointed the epicenter of the wave. A lonely little McDonalds near the edge of the city limits.
Features:
- Uncover the dark secrets of the McDonalds empire
- Solve puzzles to unlock new areas and interactions
- Explore the parts of McDonalds you never knew existed
---
Recent Posts
ah, the sweet innocence of childhood
on 10/20/2019 7:24:16 PM
When I was younger, I used to jump on the trampoline in my backyard for hours at a time, with nothing but my own imagination to occupy me.  I'd come up with all sorts of things, usually with me as the main character, and usually involving superpowers from whatever show or video game I happened to be interested in at the time.  I didn't even act out what I was imagining, I just kinda thought about it.  Something about the monotony of jumping helped get my brain spinning.  Even to this day, I'll go out there from time to time, though not nearly as often as I did a few years ago.
I've began to notice that I'm not the only person who had these sorts of habits.  My little sister, who's also shown an interest in writing, is constantly telling stories to herself, often while walking in a circle around the living room, over and over, which is what I used to do before I decided the trampoline was better. 
Even Judy Blume did something like this.  She would bounce a ball against the garage door, over and over again, playing using only her own imagination.  (At least, it was something like that.  I'm not completely sure about the details).  The point is, I've began to detect a sort of pattern among storytellers.  It might apply to other creative fields as well, but this is where I've noticed it most.  Stranger still, it seems to always involve some kind of repetitive motion, (Jumping on a trampoline, sitting on a swing, etc).  So my question is, do any of you remember doing something like this when you were younger?  I'd like to know just how common this is...
---
Hogwarts IFComp game
on 10/14/2019 2:27:20 PM
They passed out the first chapter at your school?  Is that even legal?  Or was it in english class for some kind of analysis?  I mean, Harry Potter's fine in my opinion, I personally enjoyed it, but that seems a little too similar to a drug dealer passing out free LSD samples for my taste.
---
CYS Book Club: Book Six
on 9/25/2019 12:18:40 AM
Well, I guess sometimes it's better to just paint a picture with your words.  
---
CYS Book Club: Book Six
on 9/24/2019 8:18:04 PM
107 pages???? At thirteen???  Dang, you were a much more focused kid than I ever was.  If anything took longer than a week I'd get bored of it and start something new.  I still have trouble finishing things; the only reason I finished Paper-Mache was because I was afraid of getting double shamed, (but don't get me wrong, I'm really glad I did).  I'm hoping now that I've actually finished a big story game I'll be able to finish more in the future.
---
CYS Book Club: Book Six
on 9/24/2019 8:03:49 PM
That sounds like a really interesting thing to do.  I might have to go through some of my older stories and try that sometime, once I'm a bit more experienced.  I bet it'll make for a really interesting story, as you'll have the uninhibited imagination of your younger self combined with the expertiese and experience you have now.
---
CYS Book Club: Book Six
on 9/24/2019 7:50:26 PM
I did that using a corkboard in my bedroom.  I just had to cut some content for times sake.  Definatly understand how it feels to try and write one of these without a solid plan though; it's part of the reason so many of the storygames I tried to make back when I was in middle school failed miserably, and now languish in the depths of My Stuff, forgotten.
---
CYS Book Club: Book Six
on 9/24/2019 7:26:31 PM
So, a little context, I was planning on having a lot more for the Bolard branch, (some of those death links weren't originally meant to be death links), but I kinda ran out of time.  The idea was to put whole storyline branches in odd places to encourage exploration. In hindsight, I should've done the more heroic branches first, but I had a better idea of what the non-heroic branches would look like, so I did those first instead.  
---
Hot Y Xing
on 9/23/2019 7:51:29 PM
You should make a thread of your accomplishments here when you do.
---
Hot Y Xing
on 9/23/2019 6:23:37 PM
Did the Nyan cat meme come before or after the pop tart cat fad?  I remember being obsessed with nyan cat in middle school, to the point where I had the theme song memorized.  I still have the nyan cat game collecting dust on my phone, (actually quite an interesting take on the infinite runner games on the App Store, come to think of it).  
People complain about the narcissism of cats, but no one ever gives a thought to all the terrible things we do to them "because it's funny."
---
Hot Y Xing
on 9/23/2019 2:34:29 PM
So I was curious and did some reaserch.  Apparently, the whole "hot dudes reading" thing started as an instagram account full of candid photos of... well, hot dudes reading on subways.  Somehow, it's garnered over a MILLION followers, thought I can't imagine why.  It's just such an oddly specific subject matter that I can't see it holding people's attention for longer than five minutes.  Then again, it IS the internet...
I wonder what the book's about.  Is it about the psychology behind the movement?  A gallery of photos?  The story behind the movement?  How much can you really say about "hot dudes reading"?
Here's the article I read, if anyones curious/looking for entertainment.
https://people.com/books/hot-dudes-reading-creators-discuss-sexy-instagrams-and-book/
---