TheNewIAP

, The Grandmaster of the Written Word
Member Since
10/26/2014
Last Activity
1/15/2018 7:32 AM
EXP Points
Post Count
1566
Storygame Count
1
Duel Stats
0 wins / 0 losses
Order
Commendations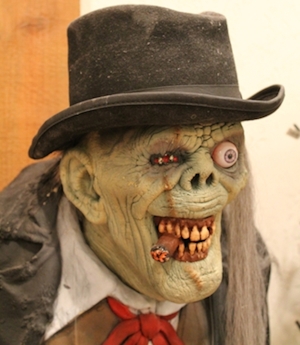 What can I say about myself? I love to read, write and play the guitar (flatpicking and classical, mostly, but I do enjoy folk tunes and Civil War diddies, as well). I have a lot (and I mean a lot) of varied interests and hobbies. I won't bother to bore you with a long list, though. And I'm also on constant lookout for "real life" adventure wherever and whenever I can find it.
I haven't published anything yet, but it's not for the lack of trying. Update: I FINALLY DID IT!!! I hit that publish button! I've gained a few wrinkles, a few white hairs and a bald spot (from tearing my hair out in frustration) because of it, too. There are always too many ideas flooding me while I write that I just can't seem to hold on to a single one long enough to see it through.
Anyway, I've been a member here longer than this profile would indicate, so if there's anything I can do to help, just let me know...
Trophies Earned





Storygames
You've found the absolute perfect fishing spot! What better place to spend your vacation! Lurking within, however, is an ancient evil. Will you be able to survive or will you lose your head? You decide!
---
Recent Posts
Contest Entry Submission Thread
on 1/12/2018 10:30:58 AM
Thanks! And you can give yourself a pat on the back as well! That "publish" button has been the bane of my existence for several years now. Now that I've overcome that obstacle, I can move on to the second: a decent enough quality story that I don't have to keep my face covered when talking to all you nice internet folks. And may the best person win! Or at least the best story.
---
'In need' storygames not displayed
on 1/10/2018 5:45:35 PM
I haven't seen that since the contest stories started pouring in, but I hope to get it again pretty soon. I'll keep an eye out for the bug until I get caught up again.
---
Who has the most points?
on 1/10/2018 1:49:02 PM
Congrats! You're gaining on me. I'm not sure about who the top ten would be, but I think I'm at least in the running. A competition list would definitely give me more incentive. And I'm proud to have finally published something after over three years of trying—even if it's not something spectacular and still in desperate need of changes and fixes. If I can get a handle on it, it'll make getting points that much faster.
---
Who has the most points?
on 1/10/2018 1:40:18 PM
And I've barely even started reading the contest stories. As soon as I get that precious 5K trophy, I'll be satisfied for a little while. Well, at least until I figure out how to get enough points for the infinite one. Without daily points, it looks like I'm going to have to do some actual hard work by commenting more and actually start publishing my own stories. With any luck, finally submitting something for this contest and putting my work out there for everyone to see will make that easier.
---
The song I'm writing (work in progress soz)
on 1/6/2018 11:00:52 PM
It doesn't really sound good or make sense when I sing it. I'm probably just doing it wrong.
---
Scratch and Scurry (contest WIP)
on 1/5/2018 7:09:04 AM
Congrats on finishing another one! You're on a roll and I hope you can keep it going after you take a very brief (but well, deserved) break!
---
The Emperor's Zoo
on 1/5/2018 7:04:00 AM
Congrats! Now we wait to see if there are enough submissions for there to actually be a contest. My money's on yes since the long shot managed to publish his. I'll probably start reading all the contest stories when my nerves have had a chance to settle.
---
Don't lose your head!
on 1/5/2018 6:56:15 AM
Thanks! It was a hard won battle, but I actually did it. Finally!
---
Don't lose your head!
on 1/5/2018 6:54:26 AM
I really have you to thank for this. First, for making it mandatory to enter the contest. Second, for a whole month's worth of stress headaches. And third, for finally being able to put my words out there for the world to scrutinize because I watched you go through the agony first and figured I'd do the decent thing and pick up the torch!

So thank you! You are the wind beneath my wings!

With any luck, it won't take me another three-and-a-half years to publish my second.
---
Don't lose your head!
on 1/4/2018 9:39:23 PM
I got tired of looking at this darned thing and decided to go ahead and publish while there's still time. I know it's short, but there's no way I would've been able to finish the initial storyline in only a month. This is actually my eighth start, I think, and I really had to trim it down in order to make the deadline. Anyway, here goes nothing. Also, I learned a lot while writing this and hopefully my second won't be such a headache. Hope you enjoy!
---