richyg92

, The Wordsmith
Member Since
10/15/2005
EXP Points
Post Count
16
Storygame Count
2
Duel Stats
3 wins / 1 loss
Order
Commendations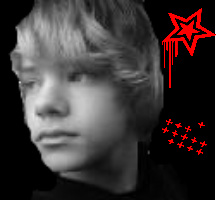 Hello my name is Richard Gagnon and I live in Iowa, and I haven't been on this site in a very long time. I have a few games out that I made a long time ago which are really simple and impossible to lose, but hopefully the new games i make will be better. I like punk and metal music mostly, my favorite bands include Three Days Grace, My Chemical Romance, and Papa Roach.
Trophies Earned

Storygames
You wake up in a strange room the walls are red, the floor is red, and the roof is red. There is a yellow door near you. find a way out.
---
You thought you have gotten out but that was only the beginning. Now you are in a differant room, and you still have to get out. Find new clues to get out of this place.
---
unpublished , coauthor
Batttle Roale is a serious fighting game. Where you compete aganst others in a all out turnament.
---
unpublished
My third and last installation of the Escape The Room series. This time the game isn't one room, instead there will be two ( I guess you could say this game is called Escape The Rooms).
---
Recent Posts
"Linear"?
on 12/28/2007 5:40:47 AM
Because of your saying that putting a death link on early pages is a bad idea, jjj, it made me rethink something and instead of having the reader killed on a link i made it so that they would get injured which affected the game only in the long run...... i also added two choices which would cause the reader to be more or less affected..
---
Firefox problem
on 12/28/2007 4:32:53 AM
now this sucks.... i tried using internet instead of firefox but my inernet runs for maybe a minute...not even...and then locks up....
---
Firefox problem
on 12/28/2007 4:28:42 AM
Lol... i was just about to add a post about this.... i am glad i looked through the previous posts......
---
This Sucks
on 12/28/2005 6:52:12 PM
It has been a whole 1 1/2 month since my inernet was shut down. Right now i am at my library.
---
What the heck!!
on 10/21/2005 9:38:55 PM
I was just searching the inernet for escap room games and i found one name the same as mine escape the room and after u finish it it ends the same as mine your in a red room. but this one isnt text
---
O NO!!!
on 10/21/2005 7:48:09 PM
MONEY!!!!!! I hate money but i love it at the same time lol. I wish we were still doing bargain trades like in dark ages.
---
O NO!!!
on 10/21/2005 7:40:04 PM
I just got word that my inernet is getting shut off on Thursday. This sucks now what am I supposed to do for fun. GRRRRRRR
---
My avatar
on 10/21/2005 4:40:37 PM
do u like it LOW RIDER!! Ya
---
My avatar
on 10/21/2005 4:38:38 PM
im changin my avatar. its stupid
---
My brain is dead
on 10/17/2005 10:21:45 PM
After you said that my games were fun I thought about making Escape the room 3. So i sat there for a while and brainstormed, and i came up with a lot of ideas for the game. I am now making the ETR 3 the finale ETR game.I am going to make two rooms in this one game. So when i finish I hope you will enjoy it.
---