Kaiistove

, The Reader
Member Since
8/2/2015
Last Activity
12/15/2017 8:17 PM
EXP Points
Post Count
32
Storygame Count
0
Duel Stats
1 win / 0 losses
Order
Commendations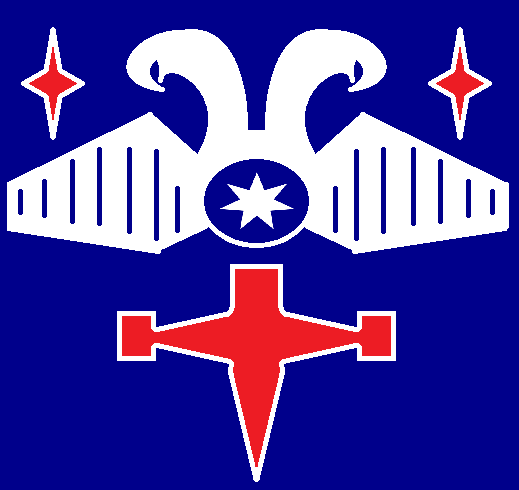 The Kings will watch you as you choose your fate in the next life...
Meanwhile, enjoy life now! Sit down, read a book, read my books. Hell, why should I tell you what story to read! Choose your own story!
Storygames
unpublished
In the year 2074 a space craft was sent from Adelaide, South Australia, to Arabia Terra, Mars. The colonial ship, Southern Cross I, and her crew were obliterated during entry into the thin atmosphere of the red planet due to a mechanical failure in the year 2076. You and your crew were assigned to Southern Cross II and launched from that very same base in Adelaide in the year 2078. It is now the year 2080, and Southern Cross II sits at the celestial horizon of your target of Arabia Terra. The fate of your crew and any future colonies on Mars, rests in your hands...
(This is a heavily story driven piece with your 'choices' taking a back seat to the plot. This means that it's extremely linear, and if you think about it too much you might realize that somethings will happen no matter what you do. You've been warned.)
---
unpublished
The Todja-Herican Empire has always been a bit shaky, but the corruption it's faced in the past is nothing when compared to the disguising lifestyles of the fifty one modern kings. As you grow up in the dormant kingdom of Cevia, how will you try to survive, and once you are old enough, how will you thrive?
Will you flee from your broken home, or, will you make the most of what you're given? The choice is up to you.
If you came here for a good plot, good characters, an interesting world to explore, or meaningful choices, I'd suggest that you go outside, but this game has those too.
---
Recent Posts
Need feedback
on 11/30/2017 7:53:21 PM
Maybe I should make the path you took more branching.
---
Need feedback
on 11/30/2017 7:52:03 PM
Don't worry about that.
If you did offend me (which you didn't) I'd rather have something to work on then a generic "Everything's perfect. Don't change anything." If you know what I mean.
---
Need feedback
on 11/30/2017 7:50:05 PM
I must admit, that's a lot to take in.
Thanks for that. I think you've given me plenty to work on for a while.
You're right about American English not being my first language, but I don't think my Australian English is the problem so much as my poor literacy skills.
I reckon you're right about the ages but it will take some time to readapt the story to the change.
As for time era, it is meant to be mid-early industrial revolution, but they are living in a nonindustrial zone. I could try to explain this, but I struggle with natural lore exposition (which is why the protagonist doesn't even know their own race).
I see what I can do about a lot of this, but the description was left blank because I'm not sure how the story will turn out yet.
Thank you for your passionate feedback, and I'll get to work immediately.
---
Need feedback
on 11/30/2017 7:08:43 PM
Thanks. I'll try to make the transition into the class room more natural, as well as try to make ages more apparent.
Fixing up punctuation will be a pain, but if it makes it better, I'll see what I can do.
Things like the setting I've been working on for almost a year (writing a proper novel in my spare time), so maybe it would be best to explain that the sort of oppression that is going on in this early stage of the country is more on the financial side. As the story continues, this will change.
Other issues you point out, like how oblivious the character is, is more for the reader's sake, but I'll see what I can do.
Thanks again. I'll enact on this feedback right away!
---
Need feedback
on 11/30/2017 4:23:16 PM
Thanks.
I figured that I'd go with a Fantasy Adventure, but I'll admit, I'm a little stuck on where to go from here.
---
Need feedback
on 11/30/2017 3:10:51 AM
I was wondering what you thought of this: http://chooseyourstory.com/story/project-t~2dh
Give me feedback. What can I improve?
How can I make it better?
Where would you like to see it go?
Interested to hear your feedback, and ideas.
---
What do you think of this concept?
on 10/23/2015 1:48:43 AM
I want to know what you think of this fantasy world, and tell me if you have any ideas of what The Aquais Council can discuss.
---
Maturity level?
on 8/29/2015 11:04:17 PM
I need to know what kind of maturity level this would be.
---
Looking for beta tester!
on 8/13/2015 3:32:17 AM
---
Looking for beta tester!
on 8/13/2015 2:26:53 AM
---