Nyctophilia

, The Wordsmith
Member Since
2/15/2017
Last Activity
4/10/2019 2:54 PM
EXP Points
Post Count
453
Storygame Count
0
Duel Stats
1 win / 0 losses
Order
Commendations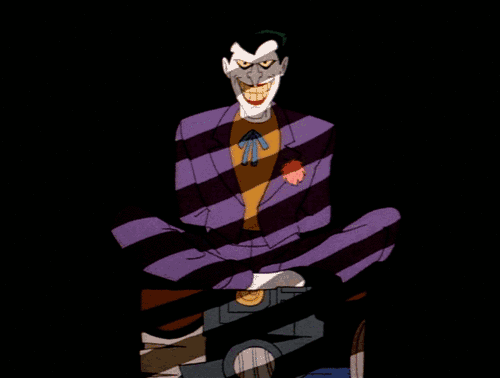 The stars in my soul won't just twinkle for anyone.

Hello there, I'm Nyctophilia, but most people here just call me Nycto. I'm active every day 96% of the time, so if you need me, I'll be able to get back to you pretty quickly. If you need some assistance on a storygame, or just a proofreader, or even a review on your work, feel free to PM me using this link. Or if you just want to talk about anything you'd like, I'm all ears.
I'm currently in my "work mode", so I'll be posting in the forums a lot less and working on my storygames. I'll still be available if needed though. See ya!
Trophies Earned

Storygames
Nycto's Storygame Testing
unpublished , coauthor
---
Recent Posts
Fresh Meat: Baiting and Hooking Thread
on 4/10/2019 2:48:03 PM
---
Fresh Meat: Baiting and Hooking Thread
on 4/10/2019 2:16:26 PM
Not since you went on a rampage and butchered Steve just for fun. What happened to him anyway?
---
Who is your favourite author?
on 4/10/2019 2:11:44 PM
Really had to rub it in the poor man's skull, didn't you? 
---
A Black Person Made Me Deeply Uncomfortable
on 1/13/2019 7:07:32 AM
I remember a friend of mine let out this gargantuan fart that caused us to restart the final exam because nobody could stop laughing. That was years ago though. 
---
Just a newbie here
on 4/25/2018 8:56:52 PM
None. We're still together, and yesterday was sixteen months for us. Thanks for asking though.
---
Choose Your Hottie
on 4/23/2018 1:44:23 PM
'Twas a highly entertaining thread to read, but these horrid choices! James Franco it is. 
---
Just a newbie here
on 4/23/2018 9:53:44 AM
I remember she had that other elf one for a while, and then I went out of commission.
---
Just a newbie here
on 4/23/2018 9:44:56 AM
Since when did you change the profile picture?
@zalazool Welcome, by the way.
---
Hello
on 11/22/2017 9:42:09 PM
Welcome to CYS. If you have bad memory, just write your username and password down and put it somewhere where you'll constantly see it. Eventually, it'll be stuck in your mind from the constant exposure.
Since you've been here a while, I'm sure you've checked out a lot of stories, but I'd also recommend reading the articles. They're really helpful for finding your way around the forums, advanced editor, and the overall features of the website. Good luck.
---
Maximum Links on a Page?
on 11/22/2017 11:35:08 AM
Well I spent a good 10 or so minutes just repeatedly adding links to the same page, and so far I've put on sixty without any kind of message telling me it's too many. I'll just assume that there's an infinite amount of available spaces for links on a storygame, so have fun with that.
If you're looking at it from a practical point-of-view, I wouldn't go past 10 links on a single page, and I definitely wouldn't have more than just a few pages with that number of links. In reality, few people will go through every link in a storygame, or every path, and if those are for background information, then that number drops even lower. A lot of readers tend to skip optional background pages, so it would be a lot of work wasted on 90% of the community. 
Good luck on your storygames, and you can always PM me for help and such.
---