Orange

, The Dramatist
Member Since
11/10/2016
Last Activity
7/19/2017 6:19 PM
EXP Points
Post Count
373
Storygame Count
2
Duel Stats
8 wins / 5 losses
Order
Commendations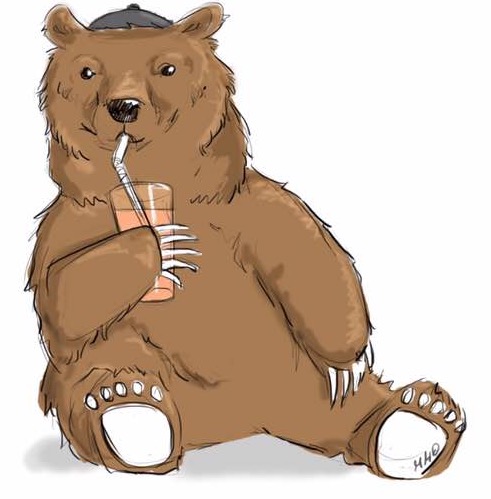 Hello there, I'm Orange! I like to think I'm a pretty easy person to talk to, so please pm me I'm so lonely feel free to pm me at any time.
Trophies Earned



Storygames
Penthos, the Greek daimon of grief, begins destroying Seattle, forcing people to feel more grief than ever. There are three true endings, each clearly labeled 'epilogue.' This is my entry for the 2017 Chaos contest.
Warning: rated 7/8 for a reason. It's about the apocalypse, so naturally, there is gore. Not excessively detailed gore, but it is still present.
---
The goddess of an orchard has been alone with only trees for company for the last thousand years. Then one day, a little boy comes to her orchard. There is one true ending, you'll know when you find it because it says "true ending."
---
Recent Posts
The Execution
on 7/7/2017 2:02:55 AM
A single tear fell from her mother's cheek
Her sister hid her eyes and wouldn't peak
Her father sighed with fragile vanity
Pretending he still held his sanity
They say my heart is full of coal and sin
Evil monster like me will never win
My one true fear is their hearts' great desire
Torture my cold soul in eternal fire
I killed her while watched by her only son
It sickens me to think I found it fun
Repeatedly stabbed a pure innocent
Oh God, did it feel so magnificent
I mindlessly fear my sad, bitter end
But I still shall meet Death as an old friend
After all, I met him a time before
When killing my love for being a whore
I toss and turn in prison bed each night
I refuse to own up to my own fright
I don't want to die, please not here nor now
When the guard arrived, sweat poured from my brow
I cried and made my hands into small balls
As they lamented about grace's falls
Sentenced to murder in the first degree
I greeted the noose and my soul was free
---
Fourth of July
on 7/5/2017 11:53:49 PM
I just kind of worked all day. I work at an amusement/water park and all I can say is: you'd be amazed at the amount of people who wore American flag clothes or swimsuits. The most interesting thing I saw all day was by far, an American flag burkini. 
---
Summer Slam Bragging & Bitching thread
on 7/5/2017 11:38:59 PM
Thank you! I'll be sure to work hard!
---
Summer Slam Bragging & Bitching thread
on 7/5/2017 6:13:37 PM
I have an outline for one path mostly done. I'm trying to put more effort into developing the characters into relatable and human-like people, as I've had some criticism on characterization in the past. I'll try to improve and good luck to everyone!
---
BZ's Summer Slam Contest!
on 6/30/2017 12:22:22 PM
AHHHHH SO EXCITED!! Put me down for 125, thank you!
---
The Grand Return
on 6/29/2017 10:47:12 AM
You were before my time, so I'm sorry to say I don't know you, but welcome back!
---
New Contest Starting Soon
on 6/24/2017 6:56:31 PM
Yesssssss! I look forward to it!!
---
Poetry Prompts - Week 10
on 6/20/2017 12:19:20 AM
Tony, he was the town drunk
His dreams were completely sunk
He climbed into bed
Pronounced himself dead
And never again left his bunk
---
Starlight Waltz
on 6/12/2017 4:27:43 PM
In the sweltering heat
Of a summer so sweet
We were waltzing the starlight away
With no reason or rhyme
We forgot to keep time
As the night faded into the day
We acted the part
Of a pure piece of art
As we danced into the lagoon
The moon hit your eye
Concealing the lie
You told me that hot afternoon
You said you were free
For an hour or three
I accepted to dance with a grin
But when the day broke
A word was not spoke
When we waltzed as strangers again
---
Week of Literature: The Numero First
on 6/11/2017 11:17:02 PM
I started a story but I'm super busy getting ready for graduation this week and being a lazy piece of shit? so we'll see if I finish.
---