Orange

, The Novelist
Member Since
11/10/2016
Last Activity
1/23/2018 1:13 AM
EXP Points
Post Count
442
Storygame Count
4
Duel Stats
9 wins / 5 losses
Order
Commendations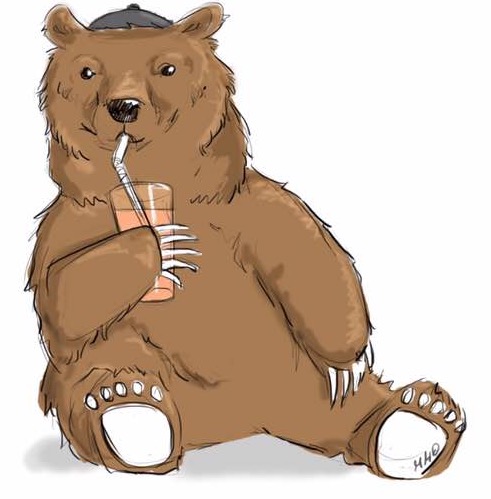 Hello there, I'm a lazy piece of shit hoping I can crawl out of the SHAME pit during a future contest.
"I think everyone is fairly boring. You're really really boring though. Like white bread on a clean plate but under the bread on the other side is tobasco with sprinkles in it" -Ford
"Clearly Orange is a faggot and also a straight whore" -Steve
"Nobody can replace someone as worthless as Orange" -MinnieKing
"You're better than average at not making money" -my sister after I told her I'm a very average person
Trophies Earned




Storygames
Elliot hears news that his aunt is dying. He has to trek through a forest haunted by his own memories in order to see her before she passes. There are two paths through the forest and two true endings. They are both clearly marked as 'epilogue.' The maturity level is probably a bit of an exaggeration but there's some material that is definitely mature in one of the paths.
---
Penthos, the Greek daimon of grief, begins destroying Seattle, forcing people to feel more grief than ever. There are three true endings, each clearly labeled 'epilogue.' This is my entry for the 2017 Chaos contest.
Warning: rated 7/8 for a reason. It's about the apocalypse, so naturally, there is gore. Not excessively detailed gore, but it is still present.
---
Nothing doesn't exist, but still he helps others and resists fate.
---
The goddess of an orchard has been alone with only trees for company for the last thousand years. Then one day, a little boy comes to her orchard. There is one true ending, you'll know when you find it because it says "true ending."
---
Recent Posts
December Contest Results
on 1/23/2018 1:06:26 AM
Congratuverylations to everyone who finished their story, unlike me, and especially to the winners! I'll finish it, Bucky...someday.
---
Commie Thread
on 1/22/2018 11:15:07 AM
Humanity has also never been able to create a true democracy. The closest thing we have is Switzerland, I believe. Just like a true democracy is borderline impossible, so is a true communist state. What's your point?
---
Coffee & the magic of it
on 1/21/2018 1:32:58 AM
Too bad it tastes like a high school boy's sweaty socks after he stepped in dog shit.
---
A Bantastic Thread
on 1/16/2018 6:18:17 PM
You thought someone was blander than me? Don't you know that's impossible?
---
Sanitarium! (Collaborative CYOA)
on 1/7/2018 4:05:20 PM
---
Sanitarium! (Collaborative CYOA)
on 1/4/2018 12:29:16 AM
---
Orange's Fairy Tale
on 12/31/2017 3:38:05 AM
So I haven't posted in a while mostly because there's been no progress. Honestly, this extension just gave me an excuse to be even lazier than usual.
---
Orange's Fairy Tale
on 12/22/2017 6:26:16 PM
So I actually started writing and got about halfway through my story in the last few days. There's a lot of family around so writing about insane people is keeping me sane. 
---
December Contest
on 12/21/2017 11:10:13 PM
I plan out my stories using pencil and paper, then write them using Word. After that, I copy and paste the finished product to CYS, do a proof read, and publish.
---
Orange's Fairy Tale
on 12/17/2017 1:43:34 PM
The Mischievous Monarch and his Merry Men. I never said it was a good title.
---