Orange

, The Novelist
Member Since
11/10/2016
Last Activity
11/21/2017 2:35 PM
EXP Points
Post Count
421
Storygame Count
4
Duel Stats
9 wins / 5 losses
Order
Commendations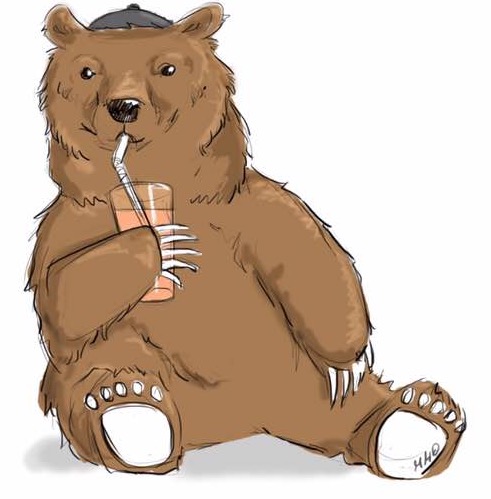 Hello there, I'm Orange! Please pm me I'm so lonely feel free to pm me at any time. I'm currently working on a top secret storygame that I'll probably never finish should be done by Halloween. Halloween in 2018, of course.
"Isn't everyone Uncle Sam's sex slave nowadays?" -Ford
"Clearly Orange is a faggot and also a straight whore" -Steve
"Nobody can replace someone as worthless as Orange" -MinnieKing
Trophies Earned




Storygames
Elliot hears news that his aunt is dying. He has to trek through a forest haunted by his own memories in order to see her before she passes. There are two paths through the forest and two true endings. They are both clearly marked as 'epilogue.' The maturity level is probably a bit of an exaggeration but there's some material that is definitely mature in one of the paths.
---
Penthos, the Greek daimon of grief, begins destroying Seattle, forcing people to feel more grief than ever. There are three true endings, each clearly labeled 'epilogue.' This is my entry for the 2017 Chaos contest.
Warning: rated 7/8 for a reason. It's about the apocalypse, so naturally, there is gore. Not excessively detailed gore, but it is still present.
---
Nothing doesn't exist, but still he helps others and resists fate.
---
The goddess of an orchard has been alone with only trees for company for the last thousand years. Then one day, a little boy comes to her orchard. There is one true ending, you'll know when you find it because it says "true ending."
---
Recent Posts
Sad Video Games?
on 11/12/2017 7:30:50 PM
All the Danganronpa games have crushed my soul at multiple points, though I suppose that should be expected when the main theme is despair.
---
December Contest Thread -- Non-binding Sign Ups
on 11/12/2017 12:03:17 AM
Woohoo! I'm so pumped for this contest! I definitely plan on joining.
---
Happy Birthday to Me
on 11/3/2017 3:14:13 PM
---
Halloween Hype Thread
on 10/29/2017 2:25:37 PM
I dressed up like a magician and broke the ice with strangers at parties by doing the one card trick I know. Drunk people are really easily amazed by simple card tricks. Hope everyone had a great Halloweekend and will have a spooky Halloween!
---
Complaint Thread
on 10/26/2017 12:49:31 PM
Oh no! This man needs brownies pronto! This is the worst tragedy of the century!
---
Complaint Thread
on 10/24/2017 12:45:53 PM
Yeah, totally, that's it.
---
Complaint Thread
on 10/24/2017 12:44:59 PM
I'm also in a bunch of debt but oh well, maybe we can pay it off before we're 80. Making a doctor's appointment is super easy: just call your desired doctor's office, explain what you're coming in for, and make an appointment. Because money is tight, I'd suggest making sure your insurance covers it first. If you tell them your plan, they should be able to tell you if it'll be covered. Good luck!
---
Wuss poppin' m'dudes
on 10/24/2017 2:14:28 AM
Hello and welcome to CYStia!
---
Complaint Thread
on 10/24/2017 1:52:15 AM
I don't have much to complain about except the fact that my therapist thinks I'm crazy. But damn Ford, you can do it. I'm wrapping up my midterms this week, personally, but you're just starting, huh? It's okay, you're smart so you'll be fine, just make sure to not procrastinate!
---
One Year CYS Anniversary
on 10/21/2017 2:45:46 PM
You're a loser, but a cool loser. Happy one year anniversary on CYStia!
---