undr

, The Wordsmith
Member Since
10/11/2017
Last Activity
2/20/2019 8:54 AM
EXP Points
Post Count
284
Storygame Count
0
Duel Stats
1 win / 1 loss
Order
Commendations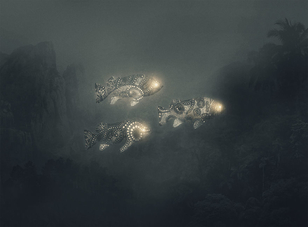 What the title says.
Trophies Earned

Recent Posts
The Dark Room
on 2/20/2019 8:49:58 AM
*Sighs*
THERE'S NO PLACE LIKE COG!
---
Hello.
on 2/19/2019 4:50:28 PM
Fixed by reading this one in monotone again.
---
Hello.
on 2/19/2019 4:31:03 PM
Welcome! I'd suggest taking a look at the articles in the Help & Info section for starters. If you have any questions, feel free to ask here on the forums.
---
The Dark Room
on 2/19/2019 4:26:29 PM
"There's no place like CoG!!"
---
The Dark Room
on 2/18/2019 5:31:14 AM
A cruel ending for me. I obviously don't want to visit CoG, but refusing would make me die either way. I suppose there's no "undo" option, right?
*grits teeth, clicks heels and mutters, "tHeRe'S nO pLaCe LiKe CoG"*
---
Ally
on 2/16/2019 8:57:58 AM
This is certainly something you could use; combat isn't that easy to write and it's usually either too straightforward and dull or overcomplicated and confusing to read. This time you managed to give a clear description while also listing a variety of moves. I don't know if the dynamic of the fight is 100% technically correct but it felt realistic enough to not make me question it. I also liked that the scarred assassin scoffed at their technique, it added to the realism of the scene.
As for the rest, I don't know if I'd choose an assassin to be my bodyguard; that's a detail that you figure out later if you add this to a story though. I also found the other assassins to be a bit retarded when they kept referring to him as "my prince" but it's not that annoying, you probably just wanted to make the dynamic extra clear for the reader.
---
The Dark Room
on 2/16/2019 8:31:42 AM
---
The Dark Room
on 2/15/2019 10:43:59 AM
---
The Dark Room
on 2/14/2019 4:52:15 PM
---
The Dark Room
on 2/12/2019 7:05:55 AM
---