venyanwarrior

, The Contributor
Member Since
10/13/2016
Last Activity
9/19/2019 2:28 PM
EXP Points
Post Count
35
Storygame Count
1
Duel Stats
8 wins / 5 losses
Order
Commendations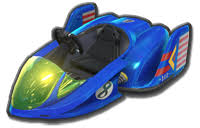 My only game left standing is a quiz. Speaks to my writing skills.
I am a person who has 135 hours on War Thunder. Good god.
I'm an iRacer. If you don't know what that is, check out iRacing's website: https://www.iracing.com
Trophies Earned

Storygames
(Updated 6/4/2019) Added two questions and more facts.
(Updated 6/5/2019) Added three more questions with facts, and added hints as well.
(Updated 9/11/2019) Fixed spelling and grammar issues.
(Updated 9/12/2019) Added a single question because I'm lazy.
(Updated 9/13/2019) Fixed variables because I was a lazy bum.
This is a quiz about speedrunning. 
What is speedrunning? Take a look at this quote from Simple Wikipedia.
A speedrun is a play-through, or a recording of this play-through of a whole video game or a part of it. The player tries to complete this game as fast as possible. This is done for entertainment and competition. The term is a compound of the words speed and run (run means playing the game here). It is usually used for games which do not have quickly finishing them as one of the main goals. 
---
unpublished
In this storygame, depending on your choice of clothing, you try to make it through the day!
(it's harder than it sounds!)
---
unpublished
This is a dogfight simulator with different scenarios with varying levels of difficulty.
---
unpublished
Wake up. Wake up. WAKE UP.
But you cannot wake up. The darkness keeps drawing you deeper. Deeper. Deeper. Ever deeper.
---
unpublished
In this storygame, you learn how to be a spy.
---
unpublished
This is an attempt to somewhat recreate Nintendo's Mike Tyson's Punch-Out!. There are currently three opponents. Glass Joe, Von Kaiser, and Piston Honda. Hook, jab and punch your way to the top!
(More fighters will be added in the future.)
---
unpublished
---
The American West: The wars against Indians.
unpublished
This storygame is in the perspective of a young Indian warrior as the invading and land-grabbing Americans decide they want you out. 
(This storygame is an accurate account of the major battles between Indians and Americans on the great plains.)
NOTE: This storygame contains brutal things like scalping, so don't read if you're a bit squeamish. 
---
WWII pacific: The Peleliu and Okinawa landings.
unpublished
---
WWII: Operation Bodenplatte
unpublished
Operation Bodenplatte was the last main attack on Allied air bases by Nazi Germany's air force, the Luftwaffe. Bodenplatte took place on January 1st, 1945, and dealt a major blow to the already crippled Luftwaffe. This storygame will focus mainly on the attack on the USAAF's (United States Army Air Force) airbase in Asch, Y-29. It was the most notable due to the sheer number of Nazi aircraft shot down. You can either join the Luftwaffe air wing JG 11, who were flying Fw 190A-8's, or the USAAF's P-47 Thunderbolts or P-51 Mustangs.
---
Recent Posts
CYS Steam Group for Domination and Control
on 9/13/2019 1:28:15 PM
I somehow have not spent a single cent on it.
---
CYS Steam Group for Domination and Control
on 9/13/2019 12:28:11 PM
Who else has 135 hours on War Thunder?
(WTF am I doing with my life)
---
How Did You Find CYS?
on 9/13/2019 12:10:48 PM
In fifth grade I came across my first CYOA book, I think it was the one about the black cat in a mansion or something. After I moved on to middle school, none of the teachers had any COYA books, but the school did hand out computers for every student. I looked online for a COYA story site, and I came across CoG. And of course, it was blocked by the school. So I scrolled down and found CYS. (I swear this site has been blocked at least five times but then I think one of the teachers kept needing to use it lol.)
EDIT: the book was "The Mystery of Chimney Rock." (I tried to put in the img but I broke the page lol)
---
CYS Steam Group for Domination and Control
on 6/12/2019 1:36:36 PM
---
CYS Steam Group for Domination and Control
on 6/12/2019 1:25:32 PM
Interesting. I'll join soon. 
---
Risk My Attention (CYStia: Land of Freedom)
on 6/5/2019 4:04:22 PM
---
Risk My Attention (CYStia: Land of Freedom)
on 6/5/2019 3:20:42 PM
May I present to you for unpublishing: http://chooseyourstory.com/story/science-fiction-project. It's the newest game on the site and it's even worse than my attempts at storygames somehow. 
In the description it's described as being completely random, has 5 or 6 pages, AND identical links that do different things, one of them being a death link on the first page.
---
A man approaches you...
on 5/31/2019 4:56:40 PM
Destruction  Retardedness 100
---
What's your favourite movie / tv show and why?
on 3/13/2019 12:57:39 PM
Honestly, for movie I'd have to say WarGames. For TV show probably The Grand Tour.
---
The Weekly Review - Edition 37
on 2/25/2019 1:16:46 PM
"In the Lounge nothing happened because everyone is on discord!"
Rip the Lounge. (This message has been sponsored by Ugandan Knuckles: Ugandan Knuckles, making everybody want to kill themselves since 2018.)
---