Will11

, The Master Scrivener
Member Since
11/5/2014
Last Activity
10/19/2017 3:50 AM
EXP Points
Post Count
583
Storygame Count
16
Duel Stats
0 wins / 0 losses
Order
Commendations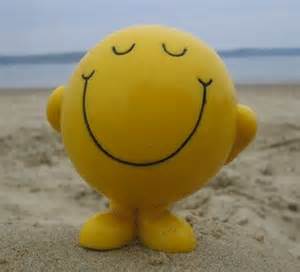 I'm back on the site daily now working on new stories, if you want me for anything just pm me. :) Golden Rule: Treat other people as you would want to be treated yourself. Thank you to everyone who takes the time to read and comment on my stories and have a great day :D
Trophies Earned












Storygames
---
It is 1933 and America is in its fourth year of Depression. There is widespread anger at the banks and at the forces of justice. Against this backdrop the charismatic and carefree John Dillinger has emerged to lead a gang of hardened bank robbers and killers in challenging the American Government and the newly-formed FBI. You are one of his gang who rob the wealthiest banks in the country to buy the best life has to offer. The forces of justice will relentlessly pursue you and it is only by surviving deadly gunfights and high-speed chases that you will be able to stay ahead of them... Author's Note: Though the next story in this series should be Butch Cassidy's Hole in the Wall Gang I decided to skip forward a bit and write about a smaller group operating in a different time than my previous two stories which were set in the Old West. Dillinger was one of the closest examples of a Robin Hood type criminal that America has yet produced and I hope the reader enjoys reading the story as much as I enjoyed writing it.
---
---
---
---
---
---
---
---
---
---
---
---
---
---
---
Recent Posts
BZ's Summer Slam Contest Results!
on 9/25/2017 4:31:15 AM
I was really impressed by the high quality of the submissions and slightly intimidated by the high number of fantastic authors we have on the site :D I rated this: 1. Spy Mission by Ogre11 2. Frameshift by AzBaz 3. A Chosen Hero by EbonVasilis 4. A Pleasant Shopping Trip by Saika 5. Goliath's Fall by Romulus I like Ogre11's stories because they are extremely close to the traditional Choose your own Adventure format but I thought what AzBaz did was incredible. Of the rest it was tough choosing but these four were the ones I liked the most. I'm looking forward to the next writing competition and wish I had more time to hang out on this awesome site :D
---
(in)Active members
on 9/24/2017 12:33:32 AM
Yeah the activity on the site fluctuates from busy to quiet and back. I am sure when there's a wave of new competitions, initiatives, updates and whatnot site membership will snowball but I expect everyone is just busy with the back to school thing atm :) I know last year I earned probably 1000+ points and this year since the commendations thing I've earned about 200 points and I'm in the top ten commendations earners list thing I did so I do miss the Daily Point :D The wave of improvements and good comments have sort of been made to the site and most of the stories now making there less stuff to get commended for anyway and since the Sages will always be ahead anyone who isn't a Sage hasn't got a massive amount of motivation to earn them unless they've got tons of free time to try and go for number one place. I'm sure in time they'll be another update that makes them relevant again though :)
---
(in)Active members
on 9/23/2017 1:19:52 AM
I'm kinda active but not as much because life gets in the way. Still I miss the daily point because it rewarded being involved regularly with the site (no matter how briefly), without it there is less motivation for using the site on a regular basis. Commendations are good but entirely lopsided to the Sages, extremely challenging to earn and basically require more time and effort than many site members can afford :) Still as life gets less busy members like me will have more time to be on the site again :D
---
The End Times - Fire and Fury Edition!
on 8/11/2017 10:25:00 PM
Yo alter ego Bro :D I'm tentatively getting ready to emerge from my hibernation of holidays and travel to return to the land of Cystia in the not-so-distant-future :P I don't think I'll make one of those "I'm back and I desire recognition" threads though :D
---
The End Times - Fire and Fury Edition!
on 8/11/2017 2:19:59 AM
Well imitation is the sincerest form of flattery :D The Weekly Review will be back in September but it'd be great to see a bit of competition and variety :) I'd also welcome suggestions of new content people would be interested to see in it :)
---
BZ's Summer Slam Contest!
on 7/2/2017 3:57:02 AM
Still got not no time for writing atm but I'll be happy to help out in a judging role if anyone wants a happy-faced critic's input :D
---
One sentence description
on 6/7/2017 2:14:46 PM
I'm a guy who likes writing, trying to get better at it, and happy if my writing makes another persons' day a bit more enjoyable.
---
Update to London: More terror attacks
on 6/4/2017 9:23:15 PM
Incidentally I'll be flying back to the UK via London on 14 June with my Chinese girlfriend so we might swing by Westminster Bridge and London Bridge - China doesn't really have terrorism outside Tibet (where the "terrorists" basically symbolically kill themselves making them rather easy to deal with) so it'll be interesting for Yi Qi to see this aspect of Western culture... it's sad it's become such a routine thing. How did the world get into this situation? I miss pre 9/11.
---
Update to London: More terror attacks
on 6/4/2017 9:19:21 PM
I suspect the timing of these attacks in the middle of the UK General Election is to get the more peacefully inclined Jeremy Corbyn elected Prime Minister :) These attacks don't really make me angry against the Middle East or Muslims in general, just sad for the gullible fools who commit these attacks. I think extremism generates extremism because these attacks happen then some people (like my Grandad) say things like "we should kill all these ragheads", more bombs get dropped on terrorist locations, inevitably accidentally killing civilians, so the terrorists get more pissed off and work harder to launch more attacks on western countries so the whole vicious cycle continues - at least the UK hasn't had it as badly as France. Incidentally Trump exploiting these attacks to further his whole political agenda on Twitter makes people annoyed and if he ever visits the UK I hope he gets egged :)
---
If you had to suggest...
on 5/29/2017 3:41:08 PM
I think it depends on the individual. If they have little experience of writing I'd point them to the Help and Info Articles and the Creative Corner for some practices (and an introduction to dealing with internet criticism), if they were a medium level writer I'd suggest How Not To Write and Land of Bad Writing a few pointers on what not to do or if they were an expert I'd recommend anything featured and anything 6/8 or above generally as examples (especially Eternal or anything by End generally). Basically any reading of stories will help authors with ideas for plots, characters and settings; some call it plagiarism while others call it research... :D
---