Will11

, The Grandmaster of the Written Word
Member Since
11/5/2014
Last Activity
7/17/2019 1:21 PM
EXP Points
Post Count
685
Storygame Count
20
Duel Stats
0 wins / 0 losses
Order
Commendations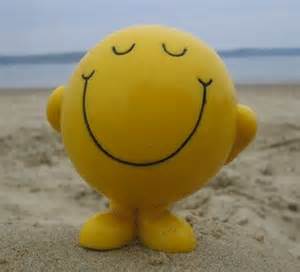 Golden Rule: Treat other people as you would want to be treated yourself.
Trophies Earned












Storygames
---
It is 1933 and America is in its fourth year of Depression. There is widespread anger at the banks and at the forces of justice. Against this backdrop the charismatic and carefree John Dillinger has emerged to lead a gang of hardened bank robbers and killers in challenging the American Government and the newly-formed FBI. You are one of his gang who rob the wealthiest banks in the country to buy the best life has to offer. The forces of justice will relentlessly pursue you and it is only by surviving deadly gunfights and high-speed chases that you will be able to stay ahead of them... Author's Note: Though the next story in this series should be Butch Cassidy's Hole in the Wall Gang I decided to skip forward a bit and write about a smaller group operating in a different time than my previous two stories which were set in the Old West. Dillinger was one of the closest examples of a Robin Hood type criminal that America has yet produced and I hope the reader enjoys reading the story as much as I enjoyed writing it.
---
---
---
In this story game you become a commander from ancient times, leading your brave warriors into the greatest battles in history! Ranging from Ancient China to Carthage, Greece and Rome this story gives the reader the chance to command in over thirty battles in ten different campaigns to see if their decisions can win glory on the battlefield or merely consign themselves to an anonymous grave! The reader will fight alongside some of history's greatest commanders like Alexander the Great, Pyrrhus of Epirus and Bai Qi, the Human Butcher, in their quest to become the greatest general of them all! Let the fight begin! Author's Note: This is the long overdue and far more ambitious sequel The Trojan War, if it proves popular I will follow it with a sequel (or two) based, initially, on the rise and fall of Rome. I hope the reader enjoys the game aspect of this and good luck gaining the highest score possible! The Campaigns are best played in order and I've tried to include a mixture of countries and cultures in the selection of battles but naturally these are just my choices of ones I think might be interesting... :)
---
---
---
---
---
---
---
---
---
---
In 1787 the HMS Bounty left England with a crew of 46 men to sail to Tahiti, pick up breadfruit trees, transport them to colonies in Jamaica and return to England. This seemingly innocent voyage would result in an incredible series of events including a mutiny by murderous pirates, incredible open boat voyages, shipwrecks, bloody battles with natives, trials, executions and suffering that would leave most of the original crew dead. This is the true story of the Mutiny on the Bounty.
---
---
---
---
---
The year is 1588. King Philip II, Catholic head of a vast Spanish Empire that stretches across the Americas and much of Europe, is poised to invade little England with a vast fleet of 130 ships and 55,000 men, only the little English fleet stands in his path... In this story you play the role of Martin Bertendona, one of the ten Squadron commanders in the Fleet. With deadly challenges and difficult decisions you will do well just to survive, let alone avoid the dangers of either capture or imprisonment in these dangerous times... This is my 20th story game, a personal milestone, but one of my shortest yet coming in at around 40 pages. It is not my entry for the 2019 competition, I am still working on that, just a little story I threw together when I had a few days off work combining my twin loves of history and people having unpleasant experiences at sea :D I hope you enjoy it.
---
Recent Posts
Ogre's Boobs
on 6/18/2019 9:18:43 AM
I think Bill has a point about the effect of featuring. I have stories featured that are part of a series and the one that gets featured isn't (I don't think but I might be wrong) a huge amount better than the other stories in the series but that one gets all the attention and the other stories get a fraction of the ratings. I think the read-all-the-stories-get-points-commendations-and-trophy thing could be pushed a little more, maybe a challenge made out of it? As some members spend more or all of their time on the forums of this story site rather than reading or writing the stories I definitely think forum advertising is the way to go, or personal messaging people asking them to read your story, or elsewhere internet advertising like a facebook group or whatever... does this site have outside links? Having said that I'm pretty busy these days and have got lazy about reading new stories (still writing though), apathy is a killer :D
---
Ogre's Boobs
on 5/30/2019 1:27:14 AM
:D
---
Ogre's Boobs
on 5/29/2019 12:47:42 PM
Well, the secret to popular success in literature has finally been revealed :D I particularly like the fact Boobs!!! has the number 2 ranking for 2019. Thanks for making this little experiment confirming the power of Boobs!!! and I look forward to the sequel... I'll try not to let this dampen my faith in the discerning tastes of the average reader :)
---
Game of Thrones - Season 8
on 5/20/2019 12:28:14 PM
Well that was a bit disappointing. I wonder what else is on tv? :) No matter how good you think something is nothing survives time :D
---
Game of Thrones - Season 8
on 5/17/2019 2:18:09 AM
I read in the news that about 90% of GOT fans are not happy with Season 8 and there's an online petition with half a million signatures asking the show's creators to remake the show. I guess the writers can add the rather impressive note on their CV's "Destroyed most popular fantasy series of all time" :D
---
Game of Thrones - Season 8
on 5/13/2019 12:49:28 PM
Also Bran's "I'm a bird with more than the usual amount of eyes" thing doesn't seem too useful. He could have given Arya a heads-up about the impending apocalypse of King's Landing so she could like, not have gone there or at least taken a helmet. I have a theory that in the last episode he'll do a whizz-through-time kind of thing where we get to see all the old actors and "best bits of game of thrones" kind of thing in about five minutes :) So far Bran's proudest moment this series (and, incidentally, justification for the sacrifices of Hodor, the boy from Love Actually, the flower people and the original visionary, and also, kinda, Osha and Rickon) was getting to be used as bait for the horny king in episode 3 so arya could stab him :) I imagine there's at least SOMETHING useful Bran will do in the last episode.
---
Game of Thrones - Season 8
on 5/13/2019 12:20:22 PM
A bit unexpected this episode but it's nice to be surprised. I'd have been happy if they'd kept plodding along slowly until Season 10 but they decided to cram everything into Seasons 7 and 8 which means some stuff like Dany replacing Cersei as Official Maddest Queen in Westeros doesn't feel right and Vary's death also sucked (I thought the Jamie-Cersei thing and Hound-Mountain thing worked well but Qyburn deserved more than 0.3 seconds of a head-banging death scene). The sheer joy of watching Jon Snow trying to do stuff (In battle: stop, kill enemies in between unhelpful periods of thoughtfulness, kill person on own team, retreat unexpectedly abandoning sister and allies etc) is my new entertainment factor in the show and in Tyrion I've finally found someone with a worse job than mine (the education of... the young...) :) Like someone else said the cinematography is excellent, though I missed Tormund's I-don't-understand-stuff looks in this episode and my guess for Episode 6 is Tyrion gets executed, Arya kills Dany and I guess the dragon, unsullied, dothraki and everyone just... go home? I have no idea :)
---
Ogre's Boobs
on 5/6/2019 5:46:20 AM
Haha :D V effective point proving :D The secret to mainstream success in the world of literature has been confirmed. Fifty Shades of Grey was 90% too long, they just needed to publish the naughty bits :D
---
The Cystia Roll of Honour
on 5/1/2019 8:31:14 AM
As the number of commendations and points do not change that frequently (possibly because around three quarters of the members listed here are inactive or basically so) I will update this every three or four months in the year just to help keep people posted on their positions :)
---
Game of Thrones - Season 8
on 4/22/2019 11:25:46 AM
That was a lot of talking, with two episodes with no one dying I'm literally expecting half the male cast to perish in the big battle next episode :D Also can't get over Arya's sex scene, I still think of her as basically being the twelve year old girl she was when she started :S Yeah, I think Cersei's thing might be a bit anti-climactic (dies in childbirth or something would probably be the lamest way to go) but hopefully the series might still have a few surprises left :)
---