AzBaz

, The Wordsmith
Member Since
5/18/2017
Last Activity
6/19/2019 10:00 PM
EXP Points
Post Count
506
Storygame Count
0
Duel Stats
1 win / 0 losses
Order
Commendations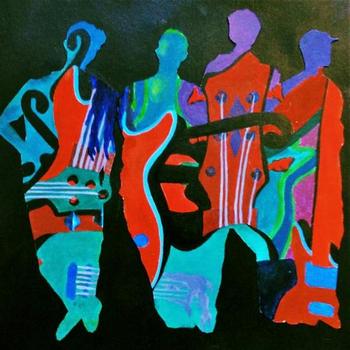 Yeetus wheatus
Trophies Earned


Storygames
.... . .-.. .--. --..-- / --- .... / --. --- -.. / .... . .-.. .--.
unpublished
.. .----. -- / - .-. .- .--. .--. . -.. / .. -. / -- -.-- / --- .-- -. / -- .. -. -.. / .- -. -.. / - .... .. ... / ..- -. .--. ..- -... .-.. .. ... .... . -.. / ... - --- .-. -.-- / .. ... / - .... . / --- -. .-.. -.-- / .-- .- -.-- / .. / -.-. .- -. / -.-. --- -- -- ..- -. .. -.-. .- - . / .. - --..-- / . ...- . .-. -.-- - .... .. -. --. / . .-.. ... . / .. ... / .--- ..- ... - / .- / ..-. .- -.-. .- -.. . .-.-.- / .... . .-.. .--. / -- . .-.-.-
---
unpublished
.-- .... -.-- / -... . / .- / .... . .-. --- ..--..
When all that's desired is to do good in a cruel World with so little power, what measures might be taken to create change? Afflicted by something more than just psychosis, one rogue hero seeks a path of getting that power to help people in need. Henle's getting rougher by the day and it's starting to look like Bast isn't the only problem on the streets. In the end, it all comes down to Frameshift.

Parts of this tie into my main project, though they're only minor things that are neither particularly easy to find nor important to the plot. In context of the main story, however, anything you might feel is left unexplained can be understood from the information coming to a CYS near you sometime in the sort-of-near future.
Thanks to all of those who patiently helped me as I stumbled around the merciless World of scripting, especially BradinDvorak.
hAha sozry, 4 eny m¡§tækeš this my fist storey pleas   r8 ni5ely!!1
---
unpublished
RUNNING TESTS...
PROGRESS: UNKNOWN
DATE BEGUN: UNKNOWN
ETHICS COMMITTEE AUDITING STATUS: DIDDLY SQUAT
SECURITY STATUS: LOCKDOWN PENDING
NOTES: The sick, twisted experiments of a mad scientist on the Advanced Editor, executed in a state-of-the-art underground laboratory. Stopping at nothing, he seeks to push the poor piece of lovingly crafted code to it's brutal limits. Test subject #23 shows promise, he says, though it will inevitably be discarded. He broke the other 22. Will nothing sate his thirst until perfection? We can only hope the Advanced Editor makes it out without too many scars: be they emotional, computational, or physical...
.-- .... --- / -.. --- . ... -. .----. - / .-.. --- ...- . / .- / .-.. .. - - .-.. . / -- . .-.. --- -.. .-. .- -- .- ..--..
---
unpublished
Azbaz looked around as 50,000 strips of mercilessly shredded egos danced in the wind, caressing his horrified face between flecks of blood raining from the searing sky. That was when he realised the World was Godless... No God could ever will such a brutal World. In that single point of insanity, just as his laughter rose to a terrifying crescendo amid the piles of bodies, he heard his calling to become one with savagery, and he liked it.
Bit grandiose.
Inside the sealed vaults of these pages lie my bordering-on-abusive notes about stories. My notepad doesn't like being as full as it already is and started threatening to send letters the NWRC (Notepad Working Rights Committee) the other day. We all know what they're like.Within, I explore both the amazing and the abysmal in search of the sweet taste of any hot, salty tears I can squeeze out of the each miserable author who's spent a measly hour 'writing' a 'story' barely worth being the obituary to their shortly approaching demise.

---
Articles Written
How to Create a Variable Item System
There are many ways you can use variables instead of items to overcome the limitations of items. This article discusses a complicated version that mimics the default item system, but allows for greater. It takes a while to set up, but becomes quick to use once everything is in place. I took just under 45 minutes to set up four items and an effect each following this article, but it'll probably take you longer because I've done this before.
---
Recent Posts
Duel! Kind of!
on 5/21/2019 10:19:45 AM
Wow I really am out of the loop I had to look that up
---
Duel! Kind of!
on 5/19/2019 3:14:00 PM
Sorry to dissapoint but I'm going to have to pass- there are a few things I'd like to concentrate on writing at the moment.
---
Duel! Kind of!
on 5/19/2019 10:37:59 AM
Don't know any of these people other than OP from venturing into the Discord for the first time in months yesterday lol Furry hell though?
---
CYS Dev Thread
on 5/17/2019 1:19:38 PM
---
The Cystia Roll of Honour
on 3/16/2019 5:11:07 PM
Damn I thought I was pretty high up with comms but looks like I'm barely scraping it as captain
---
Two White Women Made Me Deeply Uncomfortable
on 1/16/2019 8:30:08 AM
Why would you ask to be banned- if you don't like it that much why don't you just not go back?
---
The UK is fucked
on 1/16/2019 8:20:43 AM
Hahahahahahaahahahahaha hahaha HAHAHAHAHAHAHAHAHAahaha
---
Description for variables
on 12/20/2018 9:29:45 AM
I would personally find it very useful if there were a description box option for each variable when you go to edit it in the variables section of a story. It's a little difficult to keep track of what each one does sometimes when you have a lot, (even with the name of the variable as a hint), especially when you're coming back to a project left untouched for a while.
---
Podcasts
on 12/6/2018 6:07:21 PM
I like my podcasts. Recently, I've gotten into them in a big way again, mainly because I haven't been listening to music on my phone as I'm lazy and still haven't cashed in on that sweet student Spotify deal.

So here's a few I like and a little description of each one for anyone else who likes a good podcast:

Love+Radio: Hands down my favourite. This show presents stories from weird and wonderful people from all sorts of backgrounds, often to moving, surreal, or ridiculous consequence. The editing is superb, the music almost always fits perfectly, and the narrative is well spaced and engaging.

99% Invisible: Quite a famous show for good reason. Interesting stories on design and architecture, though often delves into interesting related historical context. The presenter has a cracking voice too.

The Blindboy Podcast: Blindboy from the Rubberbandits going off on one about anything week in, week out. He's usually very interesting and evidently creatively talented. I've been storming through this recently and it's quite addictive.

Distraction Pieces: Hosted by spoken word artist Scroobius Pip (along with unfortunate stutter), interviews with some really interesting actors, artists, writers etc.

Snap Judgement: Another story telling podcast with some good tunes in the background. Can be a bit hit and miss but there are some good episodes.

Radiolab: Interesting reports usually about science and medicine, though sometimes the explanations are dumbed down in a slightly patronising way.

Desert Island Discs: Bit of a classic I don't listen to much but very relaxing. The format of having to choose music gets topics of conversation I feel normal interviewing technique fails to and Kirsty Young has one of the best radio voices I've ever fucking heard.

Those are some of my favourites in a rough order. Feel free to discuss what podcasts you enjoy and why- I always like finding new content and I think it's a brilliant medium.
---
Happy Thanksgiving!
on 11/25/2018 9:19:59 AM
I didn't even know when thanksgiving was until last year, when I was living with some Americans. We celebrated and to be fair the food was absolutely cracking, kind of like a nice warm up to Christmas dinner a month early.
---