AzBaz

, The Dramatist
Member Since
5/18/2017
Last Activity
2/17/2020 4:40 AM
EXP Points
Post Count
534
Storygame Count
1
Duel Stats
1 win / 0 losses
Order
Commendations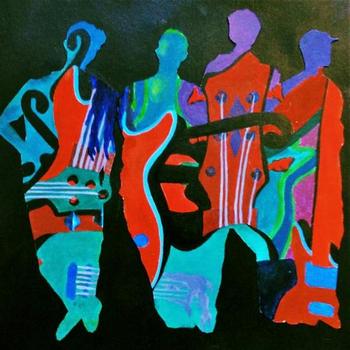 Continuing to be not very active as I'm juggling a time-guzzling degree with two sports societies. When I am on, I'll probably keep off the forums as I'm trying to shift a huge project I've been working on here since I joined.
Trophies Earned





Storygames

Frameshift
.-- .... -.-- / -... . / .- / .... . .-. --- ..--..
When all that's desired is to do good in a cruel World with so little power, what measures might be taken to create change? Afflicted by something more than just psychosis, one rogue hero seeks a path of getting that power to help people in need. Henle's getting rougher by the day and it's starting to look like Bast isn't the only problem on the streets. In the end, it all comes down to Frameshift.

Parts of this tie into my main project, though they're only minor things that are neither particularly easy to find nor important to the plot. In context of the main story, however, anything you might feel is left unexplained can be understood from the information coming to a CYS near you sometime in the sort-of-near future.
Thanks to all of those who patiently helped me as I stumbled around the merciless world of scripting, especially BradinDvorak.
NOTE FOR READERS: Any number works to unlock the passcode at the start; I originally added this to prevent people accessing the story while editing and kept it because it ties into other stories I'm working on.
hAha sozry, 4 eny m¡§tækeš this my fist storey pleas   r8 ni5ely!!1
---
.... . .-.. .--. --..-- / --- .... / --. --- -.. / .... . .-.. .--.
unpublished
.. .----. -- / - .-. .- .--. .--. . -.. / .. -. / -- -.-- / --- .-- -. / -- .. -. -.. / .- -. -.. / - .... .. ... / ..- -. .--. ..- -... .-.. .. ... .... . -.. / ... - --- .-. -.-- / .. ... / - .... . / --- -. .-.. -.-- / .-- .- -.-- / .. / -.-. .- -. / -.-. --- -- -- ..- -. .. -.-. .- - . / .. - --..-- / . ...- . .-. -.-- - .... .. -. --. / . .-.. ... . / .. ... / .--- ..- ... - / .- / ..-. .- -.-. .- -.. . .-.-.- / .... . .-.. .--. / -- . .-.-.-
---
unpublished
RUNNING TESTS...
PROGRESS: UNKNOWN
DATE BEGUN: UNKNOWN
ETHICS COMMITTEE AUDITING STATUS: DIDDLY SQUAT
SECURITY STATUS: LOCKDOWN PENDING
NOTES:The sick, twisted experiments of a mad scientist on the Advanced Editor, executed in a state-of-the-art underground laboratory. Stopping at nothing, he seeks to push the poor piece of lovingly crafted code to it's brutal limits. Test subject #23 shows promise, he says, though it will inevitably be discarded. He broke the other 22. Will nothing sate his thirst until perfection? We can only hope the Advanced Editor makes it out without too many scars: be they emotional, computational, or physical...
.-- .... --- / -.. --- . ... -. .----. - / .-.. --- ...- . / .- / .-.. .. - - .-.. . / -- . .-.. --- -.. .-. .- -- .- ..--..
---
unpublished
Azbaz looked around as 50,000 strips of mercilessly shredded egos danced in the wind, caressing his horrified face between flecks of blood raining from the searing sky. That was when he realised the World was Godless... No God could ever will such a brutal World. In that single point of insanity, just as his laughter rose to a terrifying crescendo amid the piles of bodies, he heard his calling to become one with savagery, and he liked it.

---
Articles Written
How to Create a Variable Item System
There are many ways you can use variables instead of items to overcome the limitations of items. This article discusses a complicated version that mimics the default item system, but allows for greater. It takes a while to set up, but becomes quick to use once everything is in place. I took just under 45 minutes to set up four items and an effect each following this article, but it'll probably take you longer because I've done this before.
---
Recent Posts
The Weekly Review - Edition 43
on 2/17/2020 4:40:16 AM
Just about- I'm focusing on writing rather than the forums at the moment because of a tight schedule but I'll probably be more active soon.
---
2020 Resolutions
on 1/1/2020 6:13:37 AM
My resolution is to do the 1000lbs challenge
---
Insomnia
on 10/9/2019 9:40:49 AM
Hey, sorry to hear you're struggling to sleep- I've also struggled for a long time. If it's especially bad I like listening to ASMR, especially Asmrctica because I like maps and he has a soothing voice. Beyond sleeping pills, which I also don't like taking, camomile tea and Valerian root teas can help, as well as the breathing pattern in for 4, hold for 7, out for 8 (although not seconds it's more like half seconds according to the guy who made it). Hope this helps!
---
Wardens, lmao
on 9/21/2019 8:00:40 PM
MY REIGN. MY GLORIOUS REIGN OVER THE DIRT-PEOPLE, TOPPLING IN A MOMENT. E: Oh hey thanks for the comms for the updated Frameshift- spent longer on rehashing it than I did writing the original so that's nice. Guess I'll just have to write more stories to keep up.
---
How Did You Find CYS?
on 9/13/2019 7:01:31 AM
I remember reading a Garth Nix CYOA in a book of short stories. It was really funny and he wrote it when he was 19. It was inspired by the 3 musketeers and was a strangely light diversion from his usually darker work. That night at 15, I started writing my own by hand. I did 25 pages back to back before converting it to a google doc. Left it for years, came back to it, then one day searched up CYOA. Found IS, then this place.
---
Risk My Attention (CYStia: Land of Freedom)
on 9/10/2019 3:54:07 PM
Recommend comment on my story: NOTE: This review contains light spoilers. Nothing too bad, but still. Also note that this is only after one playthrough, so it's less a thorough review of the entirety of the story, and more a first impression. I intend to read this again one day and do things differently. I've always meant to get around to reading this story when it was first published, and then when it was finally republished. Honestly? I'm kind of ashamed of how long it's taken me, because this is a damn fine story and one of the best additions to the site. I'll start by saying the idea of a mentally unstable vigilante has always been really fascinating to me. Characters like Rorschach and Moon Knight are among my favorite comic characters of all time, and the protagonist definitely had shades (no pun intended) of them. The fact that Shade is more than just a voice in the protagonist's head, but practically another person entirely, is a nice touch. All the characters were pretty likeable, with Claire and the aforementioned Shade being chief among them. Claire was well-developed as the protagonist's only true confidant. (Side note: I liked that the player wasn't forced into romancing Claire, the idea of them just being close friends is wholesome.) Meanwhile, Shade is an absolute asshole, but one with understandable motivations: he just wants to keep himself, and by extension the protagonist, alive. The idea of an enemy within type character is just so Goddamn cool, as I said before. Kinda reminds me of Fight Club a bit. The actual story itself is also pretty strong, if not as EBIC as I was expecting. An underdog hero trying to rise up and become the greatest in a world that couldn't give less of a shit about them? Sign me the fuck up! The consequences of the player's actions are well-rounded and make sense. I liked a certain moment in the first chapter. Honestly, THAT scene is one of my favorite moments of any CYS story, or any story at all for that matter. If you've read the story, you know what it is. That was fucking awesome. The scripting and variable usage was top-notch, though I did notice one error (on the page muscle-bound) involving the SEX variable; you forgot to put a 1 for if the player was male. Other than that? I didn't notice any errors in the scripting or variables. Regarding writing, the descriptions and imagery are some of the best I've seen on this site. There was one or two typos (par the course for a story this big) but nothing that bad. Nothing to bitch about in the grammar department either. Overall, my only complaint is that the story didn't feel that EBIC, but then again that's just me. You obviously put a lot of time and effort into this, and I commend you for that. In my opinion, you've made not just an amazing storygame, but an amazing experience. 7/8 -- Chris113022 on 9/10/2019 3:16:47 PM with a score of 5740
---
v20190006 Update
on 9/6/2019 2:34:14 PM
Why do I get the feeling the kind of people who publish demos are also the kind who won't read the warning?
---
v20190006 Update
on 9/6/2019 6:46:46 AM
Thank you! These updates sound good; I have to agree with a cricket, Bill's idea will really help out stories worth reading.
---
v20190004 Update
on 9/5/2019 6:17:55 PM
No worries, I get that life can get hectic
---
v20190004 Update
on 9/3/2019 8:08:59 PM
Can I have my contest trophy from the BZ summer slam contest please from 2 years ago? I'd like to clean the dust that's probably accumulated on it
---