AzBaz

, The Dramatist
Member Since
5/18/2017
Last Activity
4/13/2021 11:35 AM
EXP Points
Post Count
556
Storygame Count
1
Duel Stats
1 win / 0 losses
Order
Commendations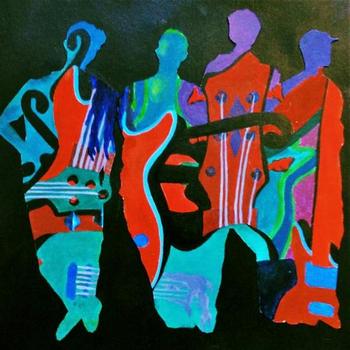 Trophies Earned





Storygames

Frameshift
.-- .... -.-- / -... . / .- / .... . .-. --- ..--..
When all that's desired is to do good in a cruel World with so little power, what measures might be taken to create change? Afflicted by something more than just psychosis, one rogue hero seeks a path of getting that power to help people in need. Henle's getting rougher by the day and it's starting to look like Bast isn't the only problem on the streets. In the end, it all comes down to Frameshift.

Parts of this tie into my main project, though they're only minor things that are neither particularly easy to find nor important to the plot. In context of the main story, however, anything you might feel is left unexplained can be understood from the information coming to a CYS near you sometime in the sort-of-near future.
Thanks to all of those who patiently helped me as I stumbled around the merciless world of scripting, especially BradinDvorak.
NOTE FOR READERS: Any number works to unlock the passcode at the start; I originally added this to prevent people accessing the story while editing and kept it because it ties into other stories I'm working on.
hAha sozry, 4 eny m¡§tækeš this my fist storey pleas   r8 ni5ely!!1
---
.... . .-.. .--. --..-- / --- .... / --. --- -.. / .... . .-.. .--.
unpublished
.. .----. -- / - .-. .- .--. .--. . -.. / .. -. / -- -.-- / --- .-- -. / -- .. -. -.. / .- -. -.. / - .... .. ... / ..- -. .--. ..- -... .-.. .. ... .... . -.. / ... - --- .-. -.-- / .. ... / - .... . / --- -. .-.. -.-- / .-- .- -.-- / .. / -.-. .- -. / -.-. --- -- -- ..- -. .. -.-. .- - . / .. - --..-- / . ...- . .-. -.-- - .... .. -. --. / . .-.. ... . / .. ... / .--- ..- ... - / .- / ..-. .- -.-. .- -.. . .-.-.- / .... . .-.. .--. / -- . .-.-.-
---
unpublished
RUNNING TESTS...
PROGRESS: UNKNOWN
DATE BEGUN: UNKNOWN
ETHICS COMMITTEE AUDITING STATUS: DIDDLY SQUAT
SECURITY STATUS: LOCKDOWN PENDING
NOTES:The sick, twisted experiments of a mad scientist on the Advanced Editor, executed in a state-of-the-art underground laboratory.
.-- .... --- / -.. --- . ... -. .----. - / .-.. --- ...- . / .- / .-.. .. - - .-.. . / -- . .-.. --- -.. .-. .- -- .- ..--..
---
Articles Written
How to Create a Variable Item System
There are many ways you can use variables instead of items to overcome the limitations of items. This article discusses a complicated version that mimics the default item system, but allows for greater. It takes a while to set up, but becomes quick to use once everything is in place. I took just under 45 minutes to set up four items and an effect each following this article, but it'll probably take you longer because I've done this before.
---
Recent Posts
Shuffling a progressively excluding list
on 2/22/2021 2:45:52 PM
I don't know much about Python and didn't know CYS could use python tbh. How do you get a Python script to run in a storygame? E: nm just got that you used python to automate writing the script and then copy and paste it.
---
Shuffling a progressively excluding list
on 2/22/2021 1:31:15 PM
Alright tried this but it doesn't output anything. I'm not familiar with JS so am I missing something here?
---
Shuffling a progressively excluding list
on 2/22/2021 1:04:14 PM
I created a 35,000 word word fishing system with over 250 fish in a part of my story that's difficult to get to. I don't need reasonable dammit I need results!
---
Shuffling a progressively excluding list
on 2/22/2021 12:44:46 PM
Oh God I was hoping I was wrong. Any chance you can point me towards how you generated that? Or @BrandinDvorak do you know if this can be done with CYSugar? Just started trying to use loops and shit and I tried to generate this all on CYSugar but I ran into some issues. This is what I got so far:
---
Shuffling a progressively excluding list
on 2/22/2021 12:32:21 PM
Right, just trying to implement this and tested it with 5 items, which works and didn't take too long to script. Am I right in thinking your code shuffles card 1 with 48 other cards, and then you have 48 iterations of that code shuffling card 2 with every other card, then card 3, etc. until every card has the potential to be shuffled with every other card? If so, that must be a crazy amount of code, and doing that 200 times will be even crazier. Am I missing something here or did that take you ages to script given the non-linear expansion stipulated by more items needing shuffling? Was trying to teach myself CYSugar subroutines and loops to do it but once I hit >@10 it just reads it as @1 and @20 as @2 etc.
---
Shuffling a progressively excluding list
on 2/22/2021 4:15:51 AM
E: I did read through your guide, but I think I misunderstood its utility. Just trying to adapt it to this situation now, thanks (and to Killa too)!
---
Shuffling a progressively excluding list
on 2/21/2021 5:03:15 PM
So the advanced editor allows the alien language of JS as long as I wack a script bracket around it?
---
Shuffling a progressively excluding list
on 2/21/2021 4:40:15 PM
The things I do for mildly more interactive content
---
Shuffling a progressively excluding list
on 2/21/2021 4:21:28 PM
I have a character with loads of different phrases displayed on a page controlled by on-page script via a variable that runs from 1-200. I'd like to randomise these phrases via link script while also excluding phrases that have already been displayed. I can't figure out how to do it without some shitey superfluous fever dream script that will take days to complete and probably won't work. If somebody has a good solution for this I would appreciate it as it could be quite versatile for other ideas I have.
---
TSAOAC update
on 6/1/2020 9:34:02 AM
This died so long ago I forgot I killed it. I have been scripting a lot recently and have been working on a horrifically complex fishing system in a fairly niche part of my main WIP (TSAOAC). There are 5 different types of bait. Skill and luck attributes affect the likelihood of catching either: nothing, common, uncommon fish, rare, extremely rare, or unique fish. Skill takes priority over luck. This required some disgusting statistics and I compiled a table to keep track of things. Here's a portion of that table below with %chance of a catch in the respective categories on the right:
So far there are about 65 different things you can catch and various perks you can get from fishing. I've just about finished the script for one of the 5 bait options and ironed out bugs, so there's still a long way to go as different baits will have unique fish of all classes and different likelihoods of each class. Tbh, I don't know why the fuck I'm putting in this much time into a fishing system that's not that easy to get to anyway, I guess I always just really like fishing systems in games like Dark Cloud.
---