Excuse_Me

, The Contributor
Member Since
4/7/2015
Last Activity
3/24/2016 9:40 AM
EXP Points
Post Count
72
Storygame Count
0
Duel Stats
0 wins / 0 losses
Order
Commendations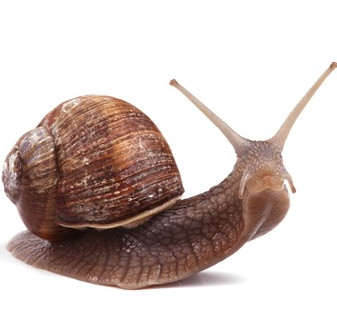 I like kind peaceful games, nature and animals.
I was making a game about a unicorn. No one cared, so I stopped.
For this game (and for everyone else who needs it) I made a JavaScript storygame engine that can be used on this site to create better scripts with less effort: http://chooseyourstory.com/forums/advanced-editor-forum/message/15917
Trophies Earned

Recent Posts
A unicorn seeks feedback
on 5/14/2015 12:41:10 PM
Thank you! :)
The probability that I revive this game is close to zero. I don't think it's only a matter of prejudice against animal stories.
On the brighter side: after I abandoned this game (and thanks to that) I've found a role-playing forum where people have more or less the same interests as me. So the main character of this story will have a chance to live again in a better world :)
---
The unicorn says goodbye
on 5/12/2015 2:02:17 AM
"Write for yourself."
I liked working on this story. But it's already finished in my head, I know all the endings. Writing it down is a big work that is worth doing only for other people.
---
The unicorn says goodbye
on 5/12/2015 1:46:48 AM
Uh, guys, it's ok. It's not a ragequit or something like that.
I gave up not on the idea, but on working each day for 1-2 years on a project knowing that no one needs it. It's just impossible. If it were a project for 1-2 months, I would make it without asking opinions midway.
People need motivation, that's why there are many "motivation" threads. If there is not a single positive comment, it's a strong demotivation.
And as it is stated in the OP, it can't be done without a help of a proofreader.
---
The final update
on 5/11/2015 11:24:13 AM
The engine is pretty much finished.
"Go back" is implemented as well as many useful features absent in CYS editor: customizable menus, scene stack, more flags for hiding links or pieces of text, custom random generators. A powerful advanced feature is selecting data (texts, stats, etc.) from database-like structures with tags, which allows using a single scene script for all locations, all combats, etc.
The engine was originally made for "The Story of a Unicorn" game. Here is its short demo with the latest engine version. Because the game itself caused zero community interest, its development was stopped. And after that I won't try to make another game.
Today the engine is probably the most powerful scripting tool for storygames, yet it is still easy to use for simple things. It's a shame that most likely it will never be used. Still, coding it was fun and I don't regret it.
If someone decides to use it, I'll send a source code of the engine with both demos and provide a limited technical support (because it would be cool to see it in action).
---
The unicorn says goodbye
on 5/11/2015 10:30:19 AM
Because no one is interested, the development is stopped.
It would have been the longest animal perspective game and by far the most heavily scripted game on this site.
Farewell, the lone unicorn. In a world of dreams that never became words, rest in peace.
---
A unicorn seeks feedback
on 5/9/2015 12:07:48 AM
Clicking on a link to skip the test takes only 1 second.
Originally I made a longer and more clear explanation about why the test is included, but then I edited the post to make it twice shorter.
Anyway, the entire project is a waste of time if there is no interest in it (there is not a single comment about the game itself in 24 hours).
---
What is CoG?
on 5/8/2015 1:16:44 AM
---
What is CoG?
on 5/8/2015 1:06:02 AM
Can you give a link to it?
---
A unicorn seeks feedback
on 5/8/2015 12:35:57 AM
In short:
1. I've made a little demo/teaser of "The Story of a Unicorn" game, feel free to comment it.
2. I'm looking for playtesters, proofreaders and possibly coauthors.
The demo includes everything except the actual gameplay, namely:
- the improved JavaScript storygame engine;
- information and option pages before the game;
- the first game pages with disabled links;
- (probably the most important thing) a menu with the information about the game setting and memories of the main character.
More is done than included in the demo, but this is probably as much as will be publicly available before the final release. Play it here
About the little "test": the concept of this game is unusual and many players might not like it. So it's better to give a good explanation and disclaimer before the game. A test seems more fun and effective than a long text.
I'd very appreciate constructive feedback on the style, grammar and recommendations on how to improve them.
What do you think of this game so far? Is there anything that should be changed? If you are interested in this game, please leave a comment.
If you want to help, you can play it while it is being developed, discuss it, give feedback and ideas.
Proofreading is necessary because I'm not a native English speaker. If I can't find proofreaders now, I'll stop the development.
If you want to be a coauthor, don't worry about scripts, I'll do them.
If you decide to help in any way, PM me or post to this thread. I'll PM you when more game material is ready.
---
(Chapter 1, Part 1)
on 5/7/2015 10:41:57 AM
I take it that you meant the "Snow" storygame.
Is the "Snow" declared as a chapter 1 of a series? No? Then what does is it have to do with "(Chapter 1, Part 1)" thread and my idea?
Really.
I should have written "declared as a part 1 of a series", because you might've confused it with editor chapters. But from the thread context it should be rather obvious.
---