Furry_Man

, The Reader
Member Since
12/28/2020
Last Activity
4/15/2021 9:14 PM
EXP Points
Post Count
19
Storygame Count
0
Duel Stats
0 wins / 0 losses
Order
Commendations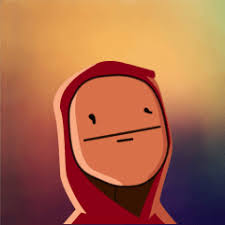 They told him, "Don't you ever come around here" "Don't wanna see your face, you better disappear" The fire's in their eyes and their words are really clear So beat it, just beat it You better run, you better do what you can Don't wanna see no blood, don't be a macho man You wanna be tough, better do what you can So beat it, but you wanna be bad Just beat it (beat it), beat it (beat it) No one wants to be defeated Showin' how funky and strong is your fight It doesn't matter who's wrong or right Just beat it (beat it) Just beat it (beat it) Just beat it (beat it) Just beat it (beat it, uh) They're out to get you, better leave while you can Don't wanna be a boy, you wanna be a man You wanna stay alive, better do what you can So beat it, just beat it You have to show them that you're really not scared You're playin' with your life, this ain't no truth or dare They'll kick you, then they'll beat you Then they'll tell you it's fair So beat it, but you wanna be bad Just beat it (beat it), beat it (beat it) No one wants to be defeated Showin' how funky and strong is your fight It doesn't matter who's wrong or right Just beat it (beat it), beat it (beat it) No one wants to be defeated Showin' how funky and strong is your fight It doesn't matter who's wrong or right Just beat it (beat it, beat it, beat it) Beat it (beat it, beat it) Beat it (beat it, beat it) Beat it (beat it, beat it) Beat it (beat it, beat it) Beat it (beat it), beat it (beat it) No one wants to be defeated Showin' how funky and strong is your fight It doesn't matter who's wrong or right (who's right) Just beat it (beat it), beat it (beat it) No one wants to be defeated (no one) Showin' how funky and strong is your fight It doesn't matter who's wrong or right Just beat it (beat it), beat it (beat it) No one wants to be defeated (oh, no) Showin' how funky and strong is your fight It doesn't matter who's wrong or right Just beat it (beat it), beat it (beat it) No one wants to be defeated Showin' how funky and strong is your fight It doesn't matter who's wrong or right Just beat it (beat it), beat it (beat it) No one wants to be defeated
Recent Posts
Revelations at the COG Ranch
on 4/15/2021 8:53:33 PM
Honestly? Jason is really just at home in Reddit, The website doesn't do shit for abusive moderators most of the time and they have pretty much can ban everyone they want in the subreddits they are moderating, and since he acts all woke then he pretty much follows what Reddit wants you to follow soo he is pretty much in his narcissistic paradise.
---
Revelations at the COG Ranch
on 4/15/2021 7:19:30 PM
Minor Update of this situation: The Drama actually did something for a change (kinda), After the post (and the unwanted attention that Jason didn't want) he actually did something and added some rules that were pretty much copy-pasted from the forum and said that its only COG content, but the real main change is that he actually added so, He also added 3 more mods in the HG subreddit instead of being just him (but don't get your hopes up, they are COG writers and one of them is Dan Fabulich aka the Co-Founder of COG even though he is not active or whatsoever and his last comment and post were like a year ago) It's in fact 4 but the fourth one is really sketchy and I assume it's Jason Alt because it was added as a mod for both subreddits and last time the account was active it was 8 months ago and basically didn't do anything (in fact her only known activity was only one comment 8 months ago on r/movies), also her username is Rose-Courts, just saying it because it might ring a bell for someone or something.
---
Revelations at the COG Ranch
on 4/15/2021 2:26:36 PM
Yeah, I agree, COG is really having trouble attracting readership even though they had a lot of chances to get it. Also just a random personal opinion but it seems that after Fallen Hero and Wayheaven became popular, COG ended up having their fantasy stories and other genres in general with no focus on romance like WH and FH really seem to have fallen down on quality, and it almost seems that no one really talks about the other genres in their forums (not counting WIP's)
---
Revelations at the COG Ranch
on 4/14/2021 5:22:08 PM
Yeah, I also think that everyone's loves authors are under HG and everyone praises Fallen Hero, Wayhaeven Chronicles, Sabres/Lords of Infinity but nobody talks about COG books, and considering the Last Cog book that was released (and that I remember) was Kidnapped! and that one didn't do very well (its 3,8 in ratings at the play store last time I checked) that probably pisses off Jason.
---
Revelations at the COG Ranch
on 4/14/2021 4:57:46 PM
Honestly, there is no real reason to segregate them too, literally, 40% of the posts in there are HG-related and not COG, in fact in the polls there was a much bigger approval to HG than COG too.
---
Revelations at the COG Ranch
on 4/14/2021 3:27:32 PM
Its basically the publisher where you aren't exaclty hired by COG but they will still publish and give you some of theproffits
---
Revelations at the COG Ranch
on 4/13/2021 11:14:59 PM
Yeah, I was already expecting that, but not on being banned today since his last known activity was like 3 days ago before this post happened soo I thought I was going to be fine for at least a day, he really just came in like a bloodhound.
---
Revelations at the COG Ranch
on 4/13/2021 11:07:55 PM
This is not a really big thing but I think it would be fun on saying It in here anyway, (EDIT: Lmao while I was writing this I got banned from the subreddit soo I'm going to copy-paste the answers since I'm not with my cellphone and I'm afraid of it getting nuked I'm sorry for the wall text) So earlier today there was a post asking about the criteria on posts being randomly removed at the subreddit and given no explanation on why it happened,( For some context, some posts containing HG content were removed for no reason despite HG being like 40% of the subreddit content and the books of HG being way much more talked about than the actual COG books) he also asked if it's just nitpicking to "whatever Jason doesn't as he would remove" (Btw here is the dude post https://www.reddit.com/r/choiceofgames/comments/mq9ekb/what_is_the_actual_criteria_for_your_posts_being/) And here is my answer that got me banned : If it was HG that is probrably the cause, Jason wants you to post it on the r/hostedgames subreddit (despite it being dead and this one being more alive and having more topics about HG than COG in my opinion) thing is that he doesn't say that to people and there is no rules about it soo its just removed most of the time with no explanation However, Jason DOES remove things that he doesn't like, two examples are "Price of Freedom, Innocence Lost" ( an Book that was initially to be posted in COG but due to an argument between Jason and The Author, hell Jason even made an whole thread to try and denounce the things she did and say she is an example of "Bad Forum Citizen", The book ended up not being posted in COG and went to CYS) And the aftermath of "Suicidal Sammy" (an author that said a bunch of shit like saying of the COG forum mods to do an rimjob on the author of Samurai of Hyuga and he wrote the VERY controversial story of Mass Mother Massacre that had an graphic Rape scene that the MC and by default You could do, That Basically ended his own popularity and his responses were pretty much awfull "i was framed" moves, it was allmost looking it was on purpose to kill his popularity at the COG forums but thats another story) Price of Freedom : I can't explain it very well since the author allready did that, here is the link for the explanation : https://chooseyourstory.com/forums/the-lounge/message/25154 (includes some other people's POV's Too) (Also here is the book if you are curious : https://chooseyourstory.com/story/the-price-of-freedom~3a-innocence-lost, Warning It contains extreme violence, strong language and distressing themes, including; Slavery, Child Abuse, Physical and Emotional Abuse, Sexual Abuse, Racism and Sexism) Suicidal Sammy Example : A person asked Jason "what are exactly the guidelines for HG/COG since the staff knew that MMM story was offensive but the MMM thread was still allowed to stay up", he later asked if it is company policy to allow the advertisements which the company would be hesitant or outright refuse due to author's standing" after he asks for the clarification and Jason closed the thread and deleted the post due to being called out on his hypocrisy ( what the user said : http://imgur.com/jfktQPc) Also after that I also showed the Hateful Link and gave more examples of "When COG fucked up" !" OP Reaction : I considered that, but again, if that's the case he doesn't apply that rule equally. Literally just seven hours ago someone posted about The Parent Simulator. It's a game under HG's label, but it's still up. Not to mention the posts about The Wayhaven Chronicles and Samurai of Hyuga that pop up fairly regularly. Thanks for the other posts. Looks like I'll just have to put up and shut up. Some other Reactions : "Who knew even Choice of Games would have some form of drama, Jesus", "Someone should do a write up on r/hobbydrama lmao" "Gotta love COG mods" "Well after seeing the drama with Avery Moore, I'm quite afraid. You know after reading some great books I thought I should write a book too. But after what I saw I'm afraid that Jason will ban me too, or he won't back me up if someone plagiarized my content. It took me some time to understand the code(I'm not good at coding) but I really wanted to present my ideas. I even wrote some 10k words, since I got email from Mary in December. It was more of a dream than a hobby. I know 10k words are not a lot but I'm a student. I might as well just write a real novel and publish it to some company.( I was really sad when I saw what happened to Avery Moore). Also someone deleted my posed saying that I can't post it here because it has an hg tittle in it. I post it here because no one at hg subreddit replies." "Sheesh, what a mess. I'm learning all sorts of new things from this thread 0_0"
---
If you want to feel ill
on 4/13/2021 9:53:07 PM
":P Uhm, I think it was published to make "Keil" mad...? not that it worked, 'cuz he thinks its funny, but still..." this is now waaay much more funnier now considering this new information
---
Any "Out there" shooters?
on 3/12/2021 1:56:04 PM
Golden Light on steam is a pretty fun FPS, I actually can't explain this one well because it just one big rabbit hole, a Youtuber named charlatan wonder made an explanation of what the game is all about and I think it's pretty well made, There is also Ultrakill in which mankind has gone extinct and the only thing left is machines fueled by the blood that decides to go to hell to harvest their fuel, it is stylized as an old school FPS but has similar mechanics of modern shooters like Doom (2016), and character action-based like Devil May Cry.
---