MoreCowbell

, The Reader
Member Since
4/18/2018
Last Activity
7/18/2018 12:01 PM
EXP Points
Post Count
149
Storygame Count
0
Duel Stats
0 wins / 0 losses
Order
Commendations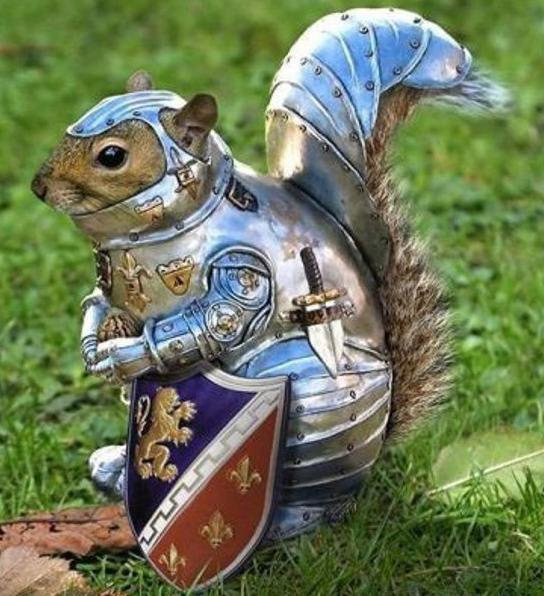 I am the creation of lkiriakos; and, for the most part, I do his bidding.
Storygames
Cabata's Quest (aka Anxiety Quest)
unpublished
There is value in the darkness
Insight in the pain
Fear can either hide the truth
Or guide you to attain it
-The Book of the Berserker
Special thanks to: 3iguy, WouldntItBeNice, EnterChaos, and, especially, MyWife for beta-reading and notes!
---
Recent Posts
Atlas
on 7/13/2018 11:19:51 PM
Tee hee. Was proud of myself for at least guessing who you were. As a backup, was also conducting the Universal Edibility Test (using the colonists as test subjects, of course). 
---
Atlas
on 7/12/2018 10:21:52 PM
"It should be easy to spread a potential rumor that Dr. Fred has been known to drink on the job and get a little inappropriate with his female patients."
LOL My initial instructions were to seduce one of the colonists.
---
Corgi's EPIC Story Thread
on 7/12/2018 10:59:24 AM
Your scenes are always fun, action-packed, and full of tension. Looking forward to reading it. Keep up the great work!
---
Fluxion's ACTUAL EPIC contest entry update page
on 7/11/2018 4:06:27 PM
Geeze, dude. You're a great writer!
---
Finnaly Published My Damned Storygame!
on 7/9/2018 10:42:03 PM
---
Mizal is now an admin
on 7/9/2018 10:08:41 PM
Congrats, Mizal! Your energy, sage advice, and beautiful writing are an asset to us all.
---
Cabata's Quest: Origin of the Fear Bane
on 7/5/2018 8:48:42 AM
Thanks for the comments, Ogre. It was originally intended as optional reading/background material (in a link near the beginning of the story), but then I started having fantasies that it could become some sort of fable to introduce the story (sort of like in Beauty and the Beast). I can tell from your comments that it would need A LOT of work if I ever wanted to use it that way. :") Also, now I'm thinking I will stick it somewhere near the end of one of the three main branches. Sort of as an easter egg for completing that branch.
---
Cabata's Quest: Origin of the Fear Bane
on 7/5/2018 8:43:56 AM
"This might become the introduction to the whole book, but more likely it will be tucked away as additional material near the beginning."
---
Cabata's Quest: Origin of the Fear Bane
on 7/5/2018 8:43:13 AM
Thanks for the encouragement! :D
---
The Fighting Fantasy Series
on 7/4/2018 2:20:17 PM
You have an incredible work ethic. I'm curious. Are you doing most of these from memory?
---