Serenemyth

, The Contributor
Member Since
6/24/2014
Last Activity
11/20/2018 11:00 PM
EXP Points
Post Count
10
Storygame Count
0
Duel Stats
7 wins / 6 losses
Order
Commendations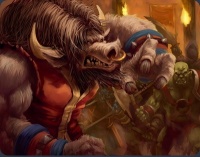 Hey my name is Seth. I enjoy writing, reading and games. Also I have been rather into squash lately (the sport not the food) and I am from Australia. Oh and i'm fifteen.

Trophies Earned

Recent Posts
App
on 7/17/2014 6:00:42 AM
I would very much like a CYS apple app so for instance it will alert me if there is a new forum post etc.
---
My story
on 7/16/2014 9:12:04 AM
Not really just wanted to get various peoples opinion 
---
My story
on 7/16/2014 8:55:13 AM
Any advice for the full story?
---
My story
on 7/16/2014 8:14:15 AM
Hello everyone, 
I hope that the day is treating you well. I am currently working on a story called Negative and have published another story called Anti Life as a demo. I would appreciate if you would read it and just tell me what you thought of it and how I could improve. (Please don't post anything about the length as it is simply a demo) 
Adios,
Serene
---
Video Games
on 7/14/2014 8:14:13 AM
I recently got the Elder Scrolls Anthology and played Daggerfall...not as fun as the later games, Morrowind was pretty good 
---
Video Games
on 7/12/2014 9:57:48 PM
Apparently if the Warden boned Morrigan then the child is going to appear in Inquisition.
---
Video Games
on 7/12/2014 7:50:35 AM
Yeah, Minecraft had all that stuff already on the PC version. I thought I saw Minecraft on the Playstation store, is it available on the Playstation now?
---
Video Games
on 7/12/2014 7:35:23 AM
Minecraft was fun for awhile but I got kinda bored by it. The problem with those sandbox kinda games is that they never really change even on servers.
---
Intelligent Design?
on 7/12/2014 2:26:13 AM
All hail the Flying Spaghetti Monster! May you be caressed by his noodly appendages.
---
Video Games
on 7/12/2014 2:24:35 AM
Hey everyone, I was just wondering what sort of games everyone here played. I personally enjoy the Warcraft series, Mass Effect, GTA, Elder Scrolls and Dragon Age 
---