Wildblue

, The Wordsmith
Member Since
9/18/2019
Last Activity
4/26/2020 9:07 PM
EXP Points
Post Count
77
Storygame Count
0
Duel Stats
0 wins / 0 losses
Order
Commendations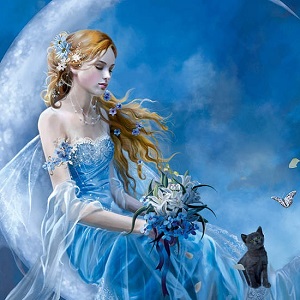 Trophies Earned

Storygames
unpublished
You're Caelani, a member of the Thieves' Guild coming back from a job when an unexpected incident and an innocent desire to help catapults you into danger. My entry for Bucky's Year's End contest. This is my first story in a realistic fantasy setting. That seems to be the most popular here so I'll write more like this if the feedback is good.
---
Recent Posts
Tiny 'topias Jam
on 4/26/2020 7:35:38 PM
I'm entering my story
Springberry Morning
. It's 1915 words and takes place in a utopia. Please play and leave a comment!
---
Most complex game?
on 4/26/2020 5:21:36 PM
I'm working on a small game right now and almost finished. It's going to be only 2000 words, but I already have a single script that's more than 300 lines long, an entire page that's nothing but variable text, and lots of smaller scripts and pages like that. I had no idea this would be so complicated when I started out, but I feel like I learned a lot and I'm pretty excited for other things I might do. I'm also curious, what's the game with the most advanced scripting on the site? It seems like so much work even doing small things so I can see why most people don't use it. But it's easy to learn, it just takes a long time putting everything together and all in exactly the right order.
---
Random items?
on 4/25/2020 12:11:45 PM
I realized later it was okay to have them in the inventory as long as they were random and it was easy to take them out again.
---
Random items?
on 4/25/2020 12:11:13 PM
I got it working! :D Well I sort of got it working, every so often it would put an extra item that wasn't supposed to be there in and then it would stop randomizing after a few times, but mizal was able to fix that part. I'm excited though, this is the biggest and most complicated script I've ever made and I have ideas for other things I can do with it now too.
---
Random items?
on 4/25/2020 12:49:25 AM
That's what it looked like to me. That's too bad, I wanted the random items to be clicked for a guessing game. I'm going to try what BerkaZerka posted.
---
Random items?
on 4/25/2020 12:46:41 AM
This sounds really complicated D: But I'll try it. If I can't get it to work my other idea was to make copies of the rooms with items only in some of them, and use the random variable to send you to different ones without knowing the difference. But that was going to be a lot of work to.
---
Random items?
on 4/24/2020 3:28:03 PM
I have a page the player will be on a lot, and I want to make it so certain items only show up there randomly. I can't see how to do this. I know how to make a random variable but the item just lets me pick one room that it's found in. To be clear I don't want to do ITEMSTATE either, it needs to be there so they can click it themselves. Does anyone know how?
---
Geared for Children Tag
on 4/23/2020 7:59:00 PM
Thanks! That was fast! And it gave me points! :D
---
Geared for Children Tag
on 4/23/2020 7:33:12 PM
My idea is to change it to something like All Ages or Family Friendly. I think it's demeaning just to say a game is for children, but I want some way to let people know it's okay for them too when there's nothing violent or inappropriate in it.
---
IWT 13: The Resurrection
on 4/22/2020 11:27:23 AM
It looks like my Infinite Story account was hacked. I changed the one here because it was the same and easy to guess. I can't even be mad, I've had this happen on another site before, I should've learned the first time. :(
---