Will11

, The Grandmaster of the Written Word
Member Since
11/5/2014
Last Activity
12/4/2020 11:14 PM
EXP Points
Post Count
762
Storygame Count
22
Duel Stats
0 wins / 0 losses
Order
Commendations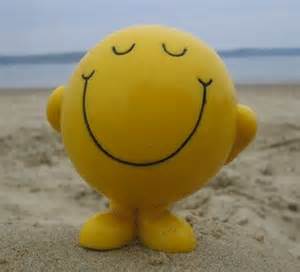 The Golden Rule: Try to treat other people as you would like them to treat you :) Something is happening... somewhere... :)
Trophies Earned














Storygames
---
It is 1933 and America is in its fourth year of Depression. There is widespread anger at the banks and at the forces of justice. Against this backdrop the charismatic and carefree John Dillinger has emerged to lead a gang of hardened bank robbers and killers in challenging the American Government and the newly-formed FBI. You are one of his gang who rob the wealthiest banks in the country to buy the best life has to offer. The forces of justice will relentlessly pursue you and it is only by surviving deadly gunfights and high-speed chases that you will be able to stay ahead of them... Author's Note: Though the next story in this series should be Butch Cassidy's Hole in the Wall Gang I decided to skip forward a bit and write about a smaller group operating in a different time than my previous two stories which were set in the Old West. Dillinger was one of the closest examples of a Robin Hood type criminal that America has yet produced and I hope the reader enjoys reading the story as much as I enjoyed writing it.
---
---
---
In this story game you become a commander from ancient times, leading your brave warriors into the greatest battles in history! Ranging from Ancient China to Carthage, Greece and Rome this story gives the reader the chance to command in over thirty battles in ten different campaigns to see if their decisions can win glory on the battlefield or merely consign themselves to an anonymous grave! The reader will fight alongside some of history's greatest commanders like Alexander the Great, Pyrrhus of Epirus and Bai Qi, the Human Butcher, in their quest to become the greatest general of them all! Let the fight begin! Author's Note: This is the long overdue and far more ambitious sequel The Trojan War, if it proves popular I will follow it with a sequel (or two) based, initially, on the rise and fall of Rome. I hope the reader enjoys the game aspect of this and good luck gaining the highest score possible! The Campaigns are best played in order and I've tried to include a mixture of countries and cultures in the selection of battles but naturally these are just my choices of ones I think might be interesting... :)
---
---
---
---
---
The clues are always there, it is just a case of searching and thinking hard enough... Continuing my experimental grim and gritty approach to detective stories I've scribbled this real life mystery. Written in the style of Hunting the Ripper it is worth mentioning this story is based on true events and people (some of whom are still alive) with about 90% accuracy and as it concerns the hunt for a serial child killer and rapist obviously it is not suitable reading for some, though I have tried to deal tactfully with some of the more unpleasant subject matter. Disclaimer over. As always, thankyou for taking the time to read my stories.
---
---
---
---
---
---
In 1787 the HMS Bounty left England with a crew of 46 men to sail to Tahiti, pick up breadfruit trees, transport them to colonies in Jamaica and return to England. This seemingly innocent voyage would result in an incredible series of events including a mutiny by murderous pirates, incredible open boat voyages, shipwrecks, bloody battles with natives, trials, executions and suffering that would leave most of the original crew dead. This is the true story of the Mutiny on the Bounty.
---
---
---
---
---
In this medium-length Whodunnit you assume the role of a professional Detective having to solve a crime with a difference: not only do you need to identify the perpetrator of a brutal and gruesome crime but you also need to identify the victim too... In this one I've deliberately gone for a more grim and gritty "true crime" sort of thing than my usual stories so if you suffer from a delicate nervous constitution or are just a bit of a wuss then probably this story is not for you :)
---
The year is 1588. King Philip II, Catholic head of a vast Spanish Empire that stretches across the Americas and much of Europe, is poised to invade little England with a vast fleet of 130 ships and 55,000 men, only the little English fleet stands in his path... In this story you play the role of Martin Bertendona, one of the ten Squadron commanders in the Fleet. With deadly challenges and difficult decisions you will do well just to survive, let alone avoid the dangers of either capture or imprisonment in these dangerous times... This is my 20th story game, a personal milestone, but one of my shortest yet coming in at around 40 pages. It is not my entry for the 2019 competition, I am still working on that, just a little story I threw together when I had a few days off work combining my twin loves of history and people having unpleasant experiences at sea :D I hope you enjoy it.
---
Recent Posts
Logic Puzzles
on 11/21/2020 3:11:52 AM
Deconstructed... yes it's too ambiguous :) The answer I was told was 1 (I) because the 34 people were not explicitly stated as being in the garden. Sticking to the purely logical puzzles then: 1) There are two girls. One is facing north and the other is facing south. They can see each other with mirrors. How? 2) What can run through a city yet never move? 3) There's a bathtub filled with water in front of you. You have a spoon, a cup and a bucket. What is the fastest way to empty the tub? 4) There are three doors in front of you. You have to go through one of them. Behind door 1 is a fire. Behind door 2 is a man with a loaded gun. Behind door 3 is a lion that hasn't eaten in three years. Which door will you choose? 5) What can you see once in a minute, twice in a moment but never in one thousand years? I'll admit these are pretty easy but I don't have time to dig up harder ones :)
---
Logic Puzzles
on 11/20/2020 11:53:37 PM
Here is one that did the rounds on facebook recently: I enter a garden. There are 34 people. You kill 30. How many living people are in the garden?
---
Logic Puzzles
on 11/20/2020 11:50:32 PM
Yes, playing chess with sister three is the right answer. :) Her brother is the Endmaster answer :D
---
Logic Puzzles
on 11/20/2020 11:58:16 AM
Oh, I like these :) I was thinking an out-of-petrol jetpack for the first one. Here's one: There are five sisters in a room. The first sister is reading a book. The second sister is cooking. The third sister is playing chess. The fourth sister is doing laundry. What is the fifth sister doing?
---
For the Glory of CYStia
on 11/18/2020 8:11:54 PM
Awesome :D MHD's stuff is really good :D :D
---
For the Glory of CYStia
on 11/18/2020 12:48:59 PM
Got it :)
---
For the Glory of CYStia
on 11/18/2020 9:16:08 AM
I like it: Dark Fantasy, When darkness calls, you must answer... QUANTUM PHYSICS :D
---
For the Glory of CYStia
on 11/18/2020 9:12:15 AM
Huh? I've been woken from my slumbers full of happy wholesome dreams of imminent Republican meltdowns by... something. What is going down? Apparently there has been some sort of attack... I noticed a bunch of trashy comments on my stories a while back but just assumed another class of kindergardeners had stolen a laptop again and wandered onto this site. Tbh I just lump noob comments into this general category of "noobs" which gets forgotten and deleted from my memory bank straight after reading. I have literally no idea what's going on and unfortunately this is pretty much my normal state :D If this is a thing to get more people to read and rate stories I'm all for that though. People come here to get their stories rated and reviewed. The more that get read and reviewed the more people will come here / stick around / write more. I like the idea of everyone who gets the shiny 95+% trophy getting a points bonus or something :) Used to be points or commendations motivated people (like the Thara-Minnieking competition) but now maybe we need a new thing... A war might be just the thing :) How do we win this thing? If it helps I've got a bunch of finished cys stories that I've just been too lazy to upload :) One of these days...
---
Mizal and Endmaster's attitude
on 11/7/2020 12:50:53 PM
You know the Internet doesn't even matter so much? :) There's just a whole world out there, just switch off the computer and roll :) Not worth getting so stressed over nothingness :)
---
The Weekly Review - Edition 50
on 4/5/2020 4:07:04 AM
The Weekly Review – Edition 50 FEATURING Notable News! Announcement! Who's Who: Saika, fergie14233, Miccy2000, Killa_Robot, Leora, Morgan_R and Chanbot / Ford! NOTABLE NEWS In Newbie Central Washed Potatoes joins the site! In the Lounge Mizal launches her brilliant Monthly Newsletter! In the Creative Corner Aesthetic Lama considers Art! In the Writing Workshop Wannabe Human asks if anyone wants to take an Eldritch Deity on a date! In the Stories Section Thomas La Homme publishes a great new story, Aphrodite's Orphan! ANNOUNCEMENT This is the final edition of the Weekly Review. After 50 editions I think I have said more than enough here on the forums so I am going to take some time off to concentrate on reading and writing. If you are interested in seeing earlier versions of the Weekly Review StrykerL made a Lists Article in the Help and Info Section with links to the first 36 editions. I would strongly advocate members publishing their own newsletters, monthly newsletters seem a good idea, as suggested by Ford and Mizal to allow more time for both writing and gathering news; in fact the latter has recently produced a very good one. I think newsletters are an excellent way to share what's best about the site and contribute new things. Finally, it just remains for me to say thank you to everyone who took the time to read the Weekly Review over the years and gave feedback. You are all awesome. WHO'S WHO: SAIKA, FERGIE14233, MICCY2000, KILLA_ROBOT, LEORA, MORGAN_R AND CHANBOT / FORD 46: Saika Joined: 2017 Last Active: 2019 Top Stories: Various Notable For: Another site member who has come and gone Saika wrote two pretty good stories, did a little posting on the forums (in 2017) and took the time to read and rate most of the stories on the site (something anyone can do if they are willing to put in a few weeks of intensive reading). His profile contains some deep considerations as well as his two stories. His contributions to the site, mostly in a short time frame, were enough to get him a mention in the top 50 members. 47: Fergie14233 Joined: 2010 Last Active: 2014 Top Stories: The Ocean's Daughter (Love and Dating) Notable For: Another of the vanished, Fergie's main legacy is his wonderful Ocean's Daughter story which, after all these years, remains featured in the Love and Dating section. He contributed a few articles to the site as well and was apparently pretty active in the forums in his time as well as getting a huge amount of points from a combination of dueling and milking the daily point feature. His profile also contains one of the more bizarrely inexplicable poems I have read recently. 48: Miccy2000 Joined: 2005 Last Active: 2015 Top Stories: Various Notable For: Miccy, one of the first-generation members, perhaps deserves to be better known. He remains one of the site's most prolific writers with 16 stories to his name, most of them good and some of them previously featured, and he won a bunch of trophies that are no longer available. Until 2013 he popped up from time to time in the forums but seems to have vanished now; though a bit dated his stories are still fun to read. 49: Killa_Robot Joined: 2008 Last Active: Currently Active Top Stories: Inepta Academy (School), Survive the Zombies (Horror) and Through Time (Love) Notable For: Along with fellow moderators Madglee, BerkaZerka, JJJthebanisher and EndMaster, Killa is one of the longest active members on the site. An exceptional author whose, Through Time story is a particular favorite of mine Killa knows his bugs so to speak and is usually able to help figure out any difficulty involving Bugs and Scripting. A dispenser of consistently great advice and a continuously active and welcome presence in the Forums Killa is one of the mainstays of this site. 50: Leora Joined: 2018 Last Active: Currently Active Top Stories: Notable For: This very cheerful member, who sadly hasn't been very active since 2019 (due to studies?), was a very lively and welcome presence in the forums. She is one of the few members who read and rated all the story games (at the time) and also contributed a nice article to the site on Proofreading. To make a worthwhile contribution to the site taking on and completing the rate all the story-games challenge is one of the best things new members can do. 51: Morgan_R Joined: 2012 Last Active: Currently Active Top Stories: Notable For: I was originally going to limit this Who's Who to 50 members but there are 2 people who I think deserve special mention. The first is Morgan_R, the site's unique Social Justice Owl. Morgan's contributions are almost entirely in the forums (Morgan hasn't rated a story since 2015 though did pick up a ton of points from the daily points feature) where this owl is a popular and friendly, though recently quiet, member of the site. 52: Chanbot / Ford Joined: 2014 Last Active: Currently Active Top Stories: Various Notable For: Chanbot or Ford, "The King of the Alts", is a very active and frequently challenging member who has contributed a huge amount to the site to the extent I would find it hard to imagine the site without him. Another original individual with something bordering on obsession for dueling he may well have the lowest point number of any site member. Ford has rated most of the site's stories and has recently branched into writing, with good results, but his main contributions are on the forums where his unique style of contributing always keeps things lively and interesting. This Who's Who of Site Members is finished! I think the complete Who's Who and the Writing Advice from Edition 49 would make good articles. Updating StrykerL's List with all the editions of the Weekly Review (and maybe the Points League?) might be good as well. CONCLUDING CREDITS Notable News: Washed_Potatoes, Mizal, AestheticLama, WannabeHuman and ThomasLaHomme. Who's Who: Saika, Fergie14233, Miccy2000, Killa_Robot, Leora, Morgan_R and Chanbot / Ford. Everyone: For reading these Weekly Reviews.
---