Will11

, The Grandmaster of the Written Word
Member Since
11/5/2014
Last Activity
8/23/2019 1:02 AM
EXP Points
Post Count
707
Storygame Count
20
Duel Stats
0 wins / 0 losses
Order
Commendations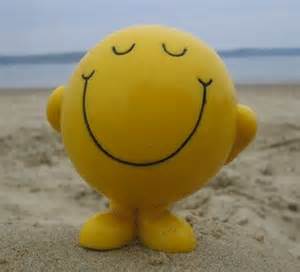 Golden Rule: Treat other people as you would want to be treated yourself. I hope you have a great day and if you need help with anything just let me know :)
Trophies Earned












Storygames
---
It is 1933 and America is in its fourth year of Depression. There is widespread anger at the banks and at the forces of justice. Against this backdrop the charismatic and carefree John Dillinger has emerged to lead a gang of hardened bank robbers and killers in challenging the American Government and the newly-formed FBI. You are one of his gang who rob the wealthiest banks in the country to buy the best life has to offer. The forces of justice will relentlessly pursue you and it is only by surviving deadly gunfights and high-speed chases that you will be able to stay ahead of them... Author's Note: Though the next story in this series should be Butch Cassidy's Hole in the Wall Gang I decided to skip forward a bit and write about a smaller group operating in a different time than my previous two stories which were set in the Old West. Dillinger was one of the closest examples of a Robin Hood type criminal that America has yet produced and I hope the reader enjoys reading the story as much as I enjoyed writing it.
---
---
---
In this story game you become a commander from ancient times, leading your brave warriors into the greatest battles in history! Ranging from Ancient China to Carthage, Greece and Rome this story gives the reader the chance to command in over thirty battles in ten different campaigns to see if their decisions can win glory on the battlefield or merely consign themselves to an anonymous grave! The reader will fight alongside some of history's greatest commanders like Alexander the Great, Pyrrhus of Epirus and Bai Qi, the Human Butcher, in their quest to become the greatest general of them all! Let the fight begin! Author's Note: This is the long overdue and far more ambitious sequel The Trojan War, if it proves popular I will follow it with a sequel (or two) based, initially, on the rise and fall of Rome. I hope the reader enjoys the game aspect of this and good luck gaining the highest score possible! The Campaigns are best played in order and I've tried to include a mixture of countries and cultures in the selection of battles but naturally these are just my choices of ones I think might be interesting... :)
---
---
---
---
---
---
---
---
---
---
In 1787 the HMS Bounty left England with a crew of 46 men to sail to Tahiti, pick up breadfruit trees, transport them to colonies in Jamaica and return to England. This seemingly innocent voyage would result in an incredible series of events including a mutiny by murderous pirates, incredible open boat voyages, shipwrecks, bloody battles with natives, trials, executions and suffering that would leave most of the original crew dead. This is the true story of the Mutiny on the Bounty.
---
---
---
---
---
The year is 1588. King Philip II, Catholic head of a vast Spanish Empire that stretches across the Americas and much of Europe, is poised to invade little England with a vast fleet of 130 ships and 55,000 men, only the little English fleet stands in his path... In this story you play the role of Martin Bertendona, one of the ten Squadron commanders in the Fleet. With deadly challenges and difficult decisions you will do well just to survive, let alone avoid the dangers of either capture or imprisonment in these dangerous times... This is my 20th story game, a personal milestone, but one of my shortest yet coming in at around 40 pages. It is not my entry for the 2019 competition, I am still working on that, just a little story I threw together when I had a few days off work combining my twin loves of history and people having unpleasant experiences at sea :D I hope you enjoy it.
---
Recent Posts
Think Tank: Hogwarts Woes
on 8/22/2019 1:30:40 AM
... agreed :)
---
Think Tank: Hogwarts Woes
on 8/21/2019 11:14:17 AM
Well, it would be nice :)
---
Think Tank: Hogwarts Woes
on 8/21/2019 5:47:09 AM
You should get the Stephen Fry audiotapes :D I listened to them so much when I was a little Will11 I memorised basically the entire first chapter of the first book and could recite it verbatim to be the coolest kid in chess club :D J.K. should really write another series of something, she's like the James Cameron of writing :)
---
Think Tank: Hogwarts Woes
on 8/20/2019 11:32:38 PM
An interesting topic :) Off the top of my head some of the cons are... Everyone has to go around dressed like its Halloween. There seems to be a distinct lack of disabled facilities. You have a distinct chance of being killed by one of Hagrid's pets. Whatever you do you're going to be overshadowed by Harry Potter and friends. There's too much homework. The benefits kinda offset these though. Some of the pros I can think of: Cheating on exams magically should be really easy. Sex with magic must be phenomenal. Just saying. The food looks pretty good. The house elves are like the poster boys for slavery.
---
hello
on 8/19/2019 9:08:00 PM
Hey, welcome to the site :)
---
Add EndMaster Category
on 8/19/2019 8:13:09 AM
Not a bad idea, though I don't think Endmaster is short of recognition :D It's easy enough to find his stories by clicking on one of the many on the home page then clicking on his profile, though have you thought about writing an article for the Help and Info Section introducing End's stories to Newbies? Incidentally has End thought about having his own website (maybe has one already) for stories, blog etc? I'm sure he's got extra material not on here (there is some great stuff he's written scattered around in the forum) so it'd be a good place for all things Endmastery.
---
Malkalack was banned?
on 8/19/2019 8:08:32 AM
I hope he feels better :)
---
Malkalack was banned?
on 8/19/2019 3:09:16 AM
Oh really? How come?
---
Hey ya howdy doodle doo!
on 8/12/2019 2:23:56 AM
End is the site's best author :) Welcome to the site and I hope you enjoy it here :D
---
The Fighting Fantasy Series
on 8/12/2019 2:22:14 AM
Just necroing this threat a bit because I think it's really good and a few members like Ogre11 or Bill_Ingersoll who didn't see it might be interested in it :D I just spent a few hours reading through all of these reviews, which are all really interesting and really well-written. I played through a lot of the fighting fantasy series (and other gamebooks) in the 90's and really regret selling my mini-collection after moving house (I seem to remember Robot Commando, Creature of Havoc and Armies of Death were particularly good). I'm pretty sure they're all available for purchase online now (some of the original classics are also on Steam) and it was quite fun to be reminded of how good these books really were at the time.
---