Will11

, The Master Scrivener
Member Since
11/5/2014
Last Activity
11/20/2017 12:58 AM
EXP Points
Post Count
587
Storygame Count
17
Duel Stats
0 wins / 0 losses
Order
Commendations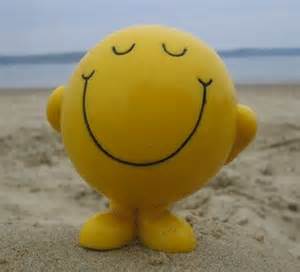 I'm back on the site daily now working on new stories, if you want me for anything just pm me. :) Golden Rule: Treat other people as you would want to be treated yourself. Thank you to everyone who takes the time to read and comment on my stories and have a great day :D
Trophies Earned












Storygames
---
It is 1933 and America is in its fourth year of Depression. There is widespread anger at the banks and at the forces of justice. Against this backdrop the charismatic and carefree John Dillinger has emerged to lead a gang of hardened bank robbers and killers in challenging the American Government and the newly-formed FBI. You are one of his gang who rob the wealthiest banks in the country to buy the best life has to offer. The forces of justice will relentlessly pursue you and it is only by surviving deadly gunfights and high-speed chases that you will be able to stay ahead of them... Author's Note: Though the next story in this series should be Butch Cassidy's Hole in the Wall Gang I decided to skip forward a bit and write about a smaller group operating in a different time than my previous two stories which were set in the Old West. Dillinger was one of the closest examples of a Robin Hood type criminal that America has yet produced and I hope the reader enjoys reading the story as much as I enjoyed writing it.
---
---
---
In this story game you become a commander from ancient times, leading your brave warriors into the greatest battles in history! Ranging from Ancient China to Carthage, Greece and Rome this story gives the reader the chance to command in over thirty battles in ten different campaigns to see if their decisions can win glory on the battlefield or merely consign themselves to an anonymous grave! The reader will fight alongside some of history's greatest commanders like Alexander the Great, Pyrrhus of Epirus and Bai Qi, the Human Butcher, in their quest to become the greatest general of them all! Let the fight begin! Author's Note: This is the long overdue and far more ambitious sequel The Trojan War, if it proves popular I will follow it with a sequel (or two) based, initially, on the rise and fall of Rome. I hope the reader enjoys the game aspect of this and good luck gaining the highest score possible! The Campaigns are best played in order and I've tried to include a mixture of countries and cultures in the selection of battles but naturally these are just my choices of ones I think might be interesting... :)
---
---
---
---
---
---
---
---
---
---
---
---
---
Recent Posts
Where is the Historical story/section?
on 11/16/2017 12:51:23 AM
Woo I love history :D Yeah, the Edutainment section is full of dozens of great historical stories :)
---
The History Of...
on 11/11/2017 8:35:43 PM
Well the other side would keep capturing him back :D It happened about four times like a crazy game of capture the flag :D
---
The History Of...
on 11/11/2017 7:25:31 PM
Aha, a thread custom-made for me :D Personally I like reading about warfare from 1600-1900 when people started using guns until about the outbreak of world war 2. I'm at work so I can't think of a lot of funny tidbits but off the top of my head Civil War stuff: General U.S. Grant was inundated with cigars for his battlefield victories, developed a serious smoking habit and became the only president to die of throat cancer. General Ambrose Burnside gave his name to side-burns, named after his fantastic beard style. There is a rumor that General Joe Hooker popularized the term hookers to describe a certain kind of lady with more financial acumen than virtue after his HQ was described as a "walking brothel". French Revolutionary War General Nicolas Oudinot was wounded 37 times in battle on about 15 different occasions. By contrast British General Arthur Wellesley was in about 50-60 battles and skirmishes and was never wounded once. The Grand Old Duke of York nursery rhyme (he had 10,000 men, he marched them up to the top of the hill and he marched them down again) was made up to make fun of King George III's second son who was a pretty poor General. English Civil War stuff A Parliamentarian poet-turned-solder called John Dryden was captured by Royalist forces. A poet on the Royalist side persuaded King Charles not to execute him "so as long as Dryden lives I won't be called the worst poet in England". King Charles's personal physician was so under-employed and bored he spent the Battle of Edgehill sitting under a tree reading a book on the battlefield. Allegedly when he grew cold in the evening he pulled a corpse across his legs to keep him warned. On a similar note during the English War of Roses King Henry VI, who was a little mad, who had a habit of being captured on battlefields, was captured after the Second Battle of St Albans when he was found sitting under a tree singing to himself. I used to have tons more of this kinda stuff but I gotta get on with work now :D
---
Three Year Anniversary
on 11/5/2017 12:23:28 AM
Well I have been on this site for three years. When I joined three years ago I wasn't doing so great, I was living alone in a foreign country and didn't have many friends who shared a common language. Now I'm much better, doing pretty well professionally, have a good social life and a fantastic relationship and I think the feedback and encouragement I've got from my stories have helped a lot. Before I could write every day, now the other areas of my life are so hectic I can only do it once in a while, I hope to write more and have more involvement with the site again when I have time. I think this site is a fantastic place populated largely by quirky but very nice and talented people including some really great authors. It contains a great library of stories ranging from the brilliant to the not so good and is a nice little corner of the Internet that is always nice to go and hide out for a while, chat to familiar people and just generally chill and do a little writing. I expect to always be involved with and contributing to the site and basically hope the site lasts forever. It's the members who make it all so good so thanks everyone and especially AlexP :D
---
BZ's Summer Slam Contest Results!
on 9/25/2017 4:31:15 AM
I was really impressed by the high quality of the submissions and slightly intimidated by the high number of fantastic authors we have on the site :D I rated this: 1. Spy Mission by Ogre11 2. Frameshift by AzBaz 3. A Chosen Hero by EbonVasilis 4. A Pleasant Shopping Trip by Saika 5. Goliath's Fall by Romulus I like Ogre11's stories because they are extremely close to the traditional Choose your own Adventure format but I thought what AzBaz did was incredible. Of the rest it was tough choosing but these four were the ones I liked the most. I'm looking forward to the next writing competition and wish I had more time to hang out on this awesome site :D
---
(in)Active members
on 9/24/2017 12:33:32 AM
Yeah the activity on the site fluctuates from busy to quiet and back. I am sure when there's a wave of new competitions, initiatives, updates and whatnot site membership will snowball but I expect everyone is just busy with the back to school thing atm :) I know last year I earned probably 1000+ points and this year since the commendations thing I've earned about 200 points and I'm in the top ten commendations earners list thing I did so I do miss the Daily Point :D The wave of improvements and good comments have sort of been made to the site and most of the stories now making there less stuff to get commended for anyway and since the Sages will always be ahead anyone who isn't a Sage hasn't got a massive amount of motivation to earn them unless they've got tons of free time to try and go for number one place. I'm sure in time they'll be another update that makes them relevant again though :)
---
(in)Active members
on 9/23/2017 1:19:52 AM
I'm kinda active but not as much because life gets in the way. Still I miss the daily point because it rewarded being involved regularly with the site (no matter how briefly), without it there is less motivation for using the site on a regular basis. Commendations are good but entirely lopsided to the Sages, extremely challenging to earn and basically require more time and effort than many site members can afford :) Still as life gets less busy members like me will have more time to be on the site again :D
---
The End Times - Fire and Fury Edition!
on 8/11/2017 10:25:00 PM
Yo alter ego Bro :D I'm tentatively getting ready to emerge from my hibernation of holidays and travel to return to the land of Cystia in the not-so-distant-future :P I don't think I'll make one of those "I'm back and I desire recognition" threads though :D
---
The End Times - Fire and Fury Edition!
on 8/11/2017 2:19:59 AM
Well imitation is the sincerest form of flattery :D The Weekly Review will be back in September but it'd be great to see a bit of competition and variety :) I'd also welcome suggestions of new content people would be interested to see in it :)
---
BZ's Summer Slam Contest!
on 7/2/2017 3:57:02 AM
Still got not no time for writing atm but I'll be happy to help out in a judging role if anyone wants a happy-faced critic's input :D
---