Will11

, The Grandmaster of the Written Word
Member Since
11/5/2014
Last Activity
12/15/2019 2:46 AM
EXP Points
Post Count
721
Storygame Count
20
Duel Stats
0 wins / 0 losses
Order
Commendations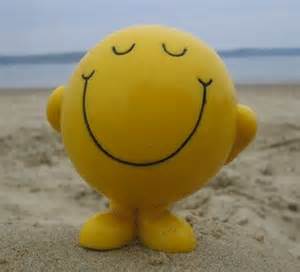 Golden Rule: Treat other people as you would want to be treated yourself. I hope you have a great day and if you need help with anything just let me know :)
Trophies Earned













Storygames
---
It is 1933 and America is in its fourth year of Depression. There is widespread anger at the banks and at the forces of justice. Against this backdrop the charismatic and carefree John Dillinger has emerged to lead a gang of hardened bank robbers and killers in challenging the American Government and the newly-formed FBI. You are one of his gang who rob the wealthiest banks in the country to buy the best life has to offer. The forces of justice will relentlessly pursue you and it is only by surviving deadly gunfights and high-speed chases that you will be able to stay ahead of them... Author's Note: Though the next story in this series should be Butch Cassidy's Hole in the Wall Gang I decided to skip forward a bit and write about a smaller group operating in a different time than my previous two stories which were set in the Old West. Dillinger was one of the closest examples of a Robin Hood type criminal that America has yet produced and I hope the reader enjoys reading the story as much as I enjoyed writing it.
---
---
---
In this story game you become a commander from ancient times, leading your brave warriors into the greatest battles in history! Ranging from Ancient China to Carthage, Greece and Rome this story gives the reader the chance to command in over thirty battles in ten different campaigns to see if their decisions can win glory on the battlefield or merely consign themselves to an anonymous grave! The reader will fight alongside some of history's greatest commanders like Alexander the Great, Pyrrhus of Epirus and Bai Qi, the Human Butcher, in their quest to become the greatest general of them all! Let the fight begin! Author's Note: This is the long overdue and far more ambitious sequel The Trojan War, if it proves popular I will follow it with a sequel (or two) based, initially, on the rise and fall of Rome. I hope the reader enjoys the game aspect of this and good luck gaining the highest score possible! The Campaigns are best played in order and I've tried to include a mixture of countries and cultures in the selection of battles but naturally these are just my choices of ones I think might be interesting... :)
---
---
---
---
---
---
---
---
---
---
In 1787 the HMS Bounty left England with a crew of 46 men to sail to Tahiti, pick up breadfruit trees, transport them to colonies in Jamaica and return to England. This seemingly innocent voyage would result in an incredible series of events including a mutiny by murderous pirates, incredible open boat voyages, shipwrecks, bloody battles with natives, trials, executions and suffering that would leave most of the original crew dead. This is the true story of the Mutiny on the Bounty.
---
---
---
---
---
The year is 1588. King Philip II, Catholic head of a vast Spanish Empire that stretches across the Americas and much of Europe, is poised to invade little England with a vast fleet of 130 ships and 55,000 men, only the little English fleet stands in his path... In this story you play the role of Martin Bertendona, one of the ten Squadron commanders in the Fleet. With deadly challenges and difficult decisions you will do well just to survive, let alone avoid the dangers of either capture or imprisonment in these dangerous times... This is my 20th story game, a personal milestone, but one of my shortest yet coming in at around 40 pages. It is not my entry for the 2019 competition, I am still working on that, just a little story I threw together when I had a few days off work combining my twin loves of history and people having unpleasant experiences at sea :D I hope you enjoy it.
---
Recent Posts
5 Years
on 11/5/2019 3:57:37 AM
5 years a member of this site, enjoyed every day :) If we ever have ads I've wormed my way in :D
---
Press L for the Loli Lover
on 11/2/2019 7:12:54 PM
ffs is someone taking things a wee bit seriously? :) There have been political leaders with forty years of service who have resigned with less drama than this. I think sometimes it's good to put things in perspective and realize giving up a random account (which takes about 5 minutes to make) on one particular website is not the Decline and Fall of the Fiscean Empire. Well honestly.
---
We're back!
on 10/28/2019 8:09:54 PM
Everything :D
---
Life as it is
on 10/22/2019 11:11:07 PM
Now you mention it I'll be happy to have a good complain (which is, after all, the national sport in the UK). I work six days a week for 45 hours (previously 62 but after too many near-misses where I nearly gave into my urge to push my boss down a flight of stairs I cut back) teaching the young and loud English. When I am not running around doing this I am busy grappling with wedding plans for me and Mrs Will11, dealing with ongoing visa issues with the laugh-a-minute commie party of china, studying online, tackling financial worries and trying to pick up more work via private tuition to deal with aforementioned financial worries. Oh, and when I can I still do a bit of writing from time to time :) Around Christmas time I might be able to finish another gamebook.
---
Insomnia
on 10/7/2019 10:48:00 PM
Yeah I've been having the same problem lately :) I just watch comedy sitcoms until I'm tired enough to sleep, I don't try to push it or anything but just tick through them. The first few hours are fun and then the characters and situations start to get a bit repetitive so the mind starts to get a bit bored and because it is already comfortable from all the comedy it settles down :) The trick is not to get distracted doing other stuff or flitting between different series because that gives it stimulus. Also when feeling a bit stressed comedy is always the best thing to roll with anyway, even if you don't find it funny at the very least it's not doing any harm while thinking or worrying would and it should be interesting or funny enough that your thoughts don't wander :D My advice :P
---
Black, Female or Gay?
on 9/29/2019 6:02:11 PM
mildly intrigued question: which part of china did you move to and when? :) For the sake of this thread I am white, straight and extremely happy :D But not as writery as I used to be :P
---
Now THAT'S Funny!
on 9/29/2019 8:56:22 AM
I have to say, even by internet standards the whole concept of having a "Funny Thread" is pretty ludicrous and closing it even more so :) When it's satirical it's funny enough but when it's reality is ridiculous :D :D
---
How Did You Find CYS?
on 9/13/2019 8:31:15 AM
:)
---
How Did You Find CYS?
on 9/12/2019 10:09:30 PM
This thread seems familiar... Well for me I grew up in the 90's so I used to find a lot of second-hand gamebooks (mostly fighting fantasy) from the 80's in second-hand book stores. After I got to China in 2014 I got a bit bored with the no-one-speaks-English-life-is-too-short-for-me-to-learn-Chinese thing (seriously, Chinese is super difficult) so I spent more time online, browsing for online gamebooks I randomly came across this site and stayed. Things have got a lot better now (I learnt Chinese!) but I still drop by the site usually at least once a day to see what's new :) Fun Fact: I have never joined another internet forum and don't spend much time on the internet. Don't understand "internet culture" really, just quite like this site.
---
Loss of a parent
on 9/5/2019 9:33:39 PM
It is hard to know what to say at times like this as words become pretty meaningless in the face of such tragedy. The emotions are just too strong for them. I remember when my mum died when I was 15 and going to school the next day and the teachers saying all kinds of stupid stuff (my favourite was the science teacher's "hard luck"), All you can to do is keep busy and emotionally and mentally deal with it in your own time. I found hanging out with friends, going to the cinema, doing all the 'normal' stuff automatically, not because I wanted to but because it was just the thing to do, helped me move on after a while. The nights alone can be tough, come on here and kick around the forums or read some engrossing stories if you feel like it. The important thing is not to be alone or isolate yourself, even if you don't feel like it going through the motions until you feel better can be really helpful.
---