Will11

, The Grandmaster of the Written Word
Member Since
11/5/2014
Last Activity
4/18/2019 10:41 AM
EXP Points
Post Count
675
Storygame Count
20
Duel Stats
0 wins / 0 losses
Order
Commendations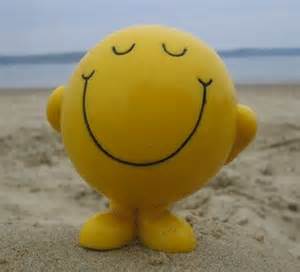 Golden Rule: Treat other people as you would want to be treated yourself.
Trophies Earned












Storygames
---
It is 1933 and America is in its fourth year of Depression. There is widespread anger at the banks and at the forces of justice. Against this backdrop the charismatic and carefree John Dillinger has emerged to lead a gang of hardened bank robbers and killers in challenging the American Government and the newly-formed FBI. You are one of his gang who rob the wealthiest banks in the country to buy the best life has to offer. The forces of justice will relentlessly pursue you and it is only by surviving deadly gunfights and high-speed chases that you will be able to stay ahead of them... Author's Note: Though the next story in this series should be Butch Cassidy's Hole in the Wall Gang I decided to skip forward a bit and write about a smaller group operating in a different time than my previous two stories which were set in the Old West. Dillinger was one of the closest examples of a Robin Hood type criminal that America has yet produced and I hope the reader enjoys reading the story as much as I enjoyed writing it.
---
---
---
In this story game you become a commander from ancient times, leading your brave warriors into the greatest battles in history! Ranging from Ancient China to Carthage, Greece and Rome this story gives the reader the chance to command in over thirty battles in ten different campaigns to see if their decisions can win glory on the battlefield or merely consign themselves to an anonymous grave! The reader will fight alongside some of history's greatest commanders like Alexander the Great, Pyrrhus of Epirus and Bai Qi, the Human Butcher, in their quest to become the greatest general of them all! Let the fight begin! Author's Note: This is the long overdue and far more ambitious sequel The Trojan War, if it proves popular I will follow it with a sequel (or two) based, initially, on the rise and fall of Rome. I hope the reader enjoys the game aspect of this and good luck gaining the highest score possible! The Campaigns are best played in order and I've tried to include a mixture of countries and cultures in the selection of battles but naturally these are just my choices of ones I think might be interesting... :)
---
---
---
---
---
---
---
---
---
---
In 1787 the HMS Bounty left England with a crew of 46 men to sail to Tahiti, pick up breadfruit trees, transport them to colonies in Jamaica and return to England. This seemingly innocent voyage would result in an incredible series of events including a mutiny by murderous pirates, incredible open boat voyages, shipwrecks, bloody battles with natives, trials, executions and suffering that would leave most of the original crew dead. This is the true story of the Mutiny on the Bounty.
---
---
---
---
---
The year is 1588. King Philip II, Catholic head of a vast Spanish Empire that stretches across the Americas and much of Europe, is poised to invade little England with a vast fleet of 130 ships and 55,000 men, only the little English fleet stands in his path... In this story you play the role of Martin Bertendona, one of the ten Squadron commanders in the Fleet. With deadly challenges and difficult decisions you will do well just to survive, let alone avoid the dangers of either capture or imprisonment in these dangerous times... This is my 20th story game, a personal milestone, but one of my shortest yet coming in at around 40 pages. It is not my entry for the 2019 competition, I am still working on that, just a little story I threw together when I had a few days off work combining my twin loves of history and people having unpleasant experiences at sea :D I hope you enjoy it.
---
Recent Posts
Great job Paris!
on 4/16/2019 8:16:36 PM
Actually sarcasm and satire make perfectly good forms of counter-arguments from Ancient Greece through to Jonathon Swift and up to modern programs like The Simpsons, developing minority ideas (which are usually minority for a reason) to their full logical extent is one of the best ways to expose their ridiculousness. It is true that some conspiracy theories are proven true but for every Operation Mockingbird there are many more David Ickes talking about lizard people. I think if a conspiracy theory is proven true it isn't really a Conspiracy THEORY but an expose or FACT, conspiracy theories are speculation and guesswork and can be as outlandish as you want them to be. If you don't like a particular group like Anarchists or Muslims or whoever you can make them as hateful and offensive as your want them to be. I like your argument that "the police in the UK refused to arrest Muslim grooming gangs until they did". I am not sure why western governments would be so keen to import Muslims, in fact listening to The Tedious One in America my impressions is that he is a wee bit anti-immigration vis-a-vis Muslims, Mexicans and non-Aryans generally. Of course if a Muslim burnt down France's most famous cathedral the government would keep it secret because there is no way keeping something secret like that to encourage tourism and immigration could blow up in their face right? Personally, I wouldn't take such a risk to raise the visiting numbers of a certain ethnic group as the consequences far out-way the benefits but then again, I'm logical. Like you say the fun thing about conspiracy theories is they don't even have to be true, if one is disappointing enough to be proven not true and fail to confirm your beliefs you can just blithely bounce onto the next one, the best and most enduring conspiracy theories of course are the ones that aren't or can't be proven one way or another making it usable to justify any idea. Of course it isn't possible to have a rational debate with something that can't be proven and you can be as outlandish as you want. You might as well dive in because if you are using something unproven as evidence it's very difficult to persuade others your claim is correct (just ask Christians and other religious and cult leaders how difficult it can be to attract followers these days). Then you just reach an impasse of two guys who aren't going to change each others ideas that devolves into two people essentially with their fingers jammed in their ears going "la-la-la-la-la". For every fact you can selectively turn up to confirm your idea the other person can do the same thing (because to confirm fringe beliefs you do have to be pretty selective about the facts or cases you can find to support your belief. UFO people still cling to Roswell even though it is about eighty years old now). I suppose it can lead to interesting discussions though :)
---
Great job Paris!
on 4/16/2019 1:39:40 AM
I think conspiracy theories generally discredit themselves, the further you extend their logic the more ridiculous they become :) Of course Western European governments would want to cover up the actions of religiously-inspired criminals and terrorists. Duh. I mean, how would it benefit western governments to publicize the crimes of criminals who damage society and terrorists who have sworn to destroy western governments? Of course that's exactly the kind of thing you'd want to keep secret :) I certainly know if I was a European Prime Minister I'd sometimes feel a bit sorry for all these hateful underdogs trying to kill me or bring down my government and want to give them a hand from time to time with gifts like anonymity and occasional support :D Maybe the Jews, Communists, Homosexuals, Voodoo Practitioners, Traffic Wardens, (insert least favourite group here) might be paying me with nice things like money, free KFC vouchers, chocolate or something? :) I'm feeling a bit facetious tonight :D Don't worry about it :P
---
Great job Paris!
on 4/16/2019 12:42:24 AM
Let's take this even further, I've heard Muslim arsonists have secretly destroyed the majority of religious artefacts, religious sites and religious leaders in Western Europe and replaced them with counterfeits made of cardboard, papier mache and/or playdough (I have it on good authority that the Pope is at least 50% stuffed with loft insulation wool). In fact I think even the pictures of the fire and reports of the five hundred firefighters on the scene are probably FAKE NEWS and actually a large number of Al-Qaeda suicide bombers disguised as French priests, choir boys and nuns (the beards were shaved obviously) detonated large amounts of explosives made primarily of soap and hidden in the spire, inspired by such movies as Fight Club and The Hunchback of Notre Dame. If you're going to go Conspiracy Theory you might as well go BIG :D
---
What Is Dead, May Sometimes Whine
on 4/15/2019 1:50:41 AM
Though one day if, for some strange reason, I feel like getting destroyed in an online way I'll have a few beers and go mental at EndMaster or Ford in the Lounge :D So bad at forum stuff though I'm not sure where I'd start :D :D
---
What Is Dead, May Sometimes Whine
on 4/15/2019 1:48:29 AM
If you're not enjoying your time online it might be best just to do other stuff :) For example I don't have a very enjoyable time writing in online forums (I just don't understand them :D ) so I don't very often. I don't challenge admins and mods to one on one head-butting competitions, tell them I'm more meaningful than them and accuse them of worsening my emotional state because that doesn't seem like a very effective way of dealing with my retardation vis-à-vis online forums, in fact it'd make me look more than a bit ridiculous if I did that (I'm not much of a forumer or whatever they're called). I just read a few posts from time to time, comment in a neutral or positive way when I feel like it might be beneficial to me or others (a.k.a. you) and spend most of my time doing other stuff. If you take the Internet, the opinions of strangers and criticism seriously you make life far more difficult than it needs to be :)
---
Game of Thrones - Season 8
on 4/14/2019 7:56:53 AM
These are my guesses about GOT character fates: Tyron Lannister: Will survive. Jaime Lannister: Will die in some heroically redeeming way. Cersei Lannister: Going to die in some horrible way or spend her life in some horrible way. Daenerys Targaryen: Definitely going to survive. Jon Snow: Hard to say, my guess is survive to complete his character arc of bastard to winner. Davos Seaworth: Will probably die of old age or fighting as he has kind of outlived his usefulness. Sansa Stark: Will survive, unfortunately. Arya Stark: Will survive, hopefully. Theon Greyjoy: Will hopefully die in some redeeming character sort of way. Missander: Will survive. Brienne of Tarth: Probably will survive. Samwell Tarly: Will survive otherwise GOT fans everywhere will go mental. Bran Stark: Will survive, otherwise the whole becoming the three eyed raven thing was a waste of time. Sandor Clegane: Will probably die killing the mountain. Varys: Going to die as his death was already predicted by Melisandre. Melisandre: Going to die as she already predicted her own death. Tormund Giantsbane: To badass to die. Gilly: Will survive Bronn: Too cool to die. Gendry: Probably disposable, not sure what the point to his survival would be. Jorah Mormont: Will probably die for Daenerys. Euron Greyjoy: Definitely going to die. Beric Dondarrion: Going to die in some meaningful way. Eddison Tollett: Going to survive as they've run out of people to be Night Watchman Number One. Gregor Clegane: Definitely going to die (again). Grey Worm: Will probably die just to give his girlfriend a dramatic sad scene. Podrick Payne: Probably going to survive. Qyburn: Going to die. Edmure Tully: Worthless but will probably survive. Lyanna Mormont: Will survive. Robin Arynn: Too insignificant to die. Yohn Royce: Will probably die as, along with Davos, he is one of the last of the old timers. Yara Greyjoy: Will probably survive to be Queen of the Iron Islands. The Night King: Inevitably going to be destroyed. Harry Strickland: New guy and leader of the Golden Company, will probably be killed. Interested to see how many of the 35 I guessed right :D
---
Risk My Attention (CYStia: Land of Freedom)
on 4/10/2019 1:15:13 AM
Awesome, thanks :D Is Steve still around btw?
---
The Cystia Roll of Honour
on 4/1/2019 9:33:27 AM
ROLL OF HONOUR – 1 APRIL 2019: King Ogre11, Pre-Eminent Exemplar amongst the Architects (427 Commendations) Prince MinnieKing, Ordained amongst the Sages (306 Commendations) Duchess TharaApples, Lauded amongst the Sages (262 Commendations) Marquess Mizal, Lauded amongst the Sages (255 Commendations) Earl Steve24833, Lauded Exemplar amongst the Sages (238 Commendations) Viscount Will11, Esteemed Exemplar amongst the Architects (140 Commendations) Baron EndMaster, Immortal Exemplar amongst the Marauders (126 Commendations) Count Nyctophilia, Notorious amongst the Marauders (118 Commendations) Chamberlain Crescentstar, Esteemed amongst the Architects (117 Commendations) Captain AzBaz, Sovereign amongst the Wardens (115 Commendations) HONOURABLE MENTIONS: Sir EbonVasilis, Esteemed Exemplar amongst the Architects (89 Commendations) Sir WriterInTheDark, Notorious among the Marauders (76 Commendations) Sir WouldntItBeNice, Notorious amongst the Marauders (74 Commendations) Sir IronPanther, Infrangible amongst the Wardens (71 Commendations) Sir StrykerL, Lauded amongst the Sages (63 Commendations) Lady Avery_Moore, Notorious amongst the Marauders (60 Commendations) Sir BerkaZerka, Exemplar amongst the Sages (58 Commendations) Sir simplesabley, Notorious Exemplar amonst the Marauders (46 Commendations) Sir Saika, Infangible amongst the Wardens (43 Commendations) Sir DavidG, amongst the Sages (43 Commendations) POINTS LEAGUE ACCURATE FROM 1 APRIL 2019 (NEXT UPDATE 1 MAY 2019) 0: The Gods Alexp, Chocobot, Cysid, EndMaster, Madglee and March5th00 (Infinite Points) 1: The Million Word Malkavian BerkaZerka (10,298 Points) 2: The Reader JJJ-thebanisher (5,666 Points) 3: The Grandmaster of the Written Word TheNewIAP (5,195 Points) 4: The Grandmaster of the Written Word Ogre11 (4,964 Points) 5: The Grandmaster of the Written Word Will11 (4,241 Points) 6: The Master Scrivener Fleshnblood_78 (3,780 Points) 7: The Master Scrivener Reverencia (3,631 Points) 8: The Master Scrivener TharaApples (3,457 Points) 9: The Master Scrivener Sethaniel (3,424 Points) 10: The Master Scrivener ThePirateCaptain (3,378 Points) 11: The Master Scrivener Seto (3,331 Points) 12: The Master Scrivener Admin Mizal (3,292 Points) 13: The Master Scrivener Kumquat (3,061 Points) 14: The Expert Scrivener Solostrike (2,927 Points) 15: The Expert Scrivener BradinDvorak (2,872 Points) 16: The Expert Scrivener Steve24833 (2,702 Points) 17: The Expert Scrivener Romulus (2,608 Points) 18: The Expert Scrivener October (2,587 Points) 19: The Journeyman Scrivener WouldntItBeNice (2,391 Points) 20: The Journeyman Scrivener Avery_Moore (2,263 Points) 21: The Journeyman Scrivener MinnieKing (2,149 Points) 22: The Journeyman Scrivener Tanstaafl (2,120 Points) 23: The Journeyman Scrivener galobtter (2,069 Points) 24: The Journeyman Scrivener MadHattersDaughter (2,024 Points) 25: The Apprentice Scrivener Bucky (1,909 Points) 26: The Apprentice Scrivener Mayana (1,896 Points) 27: The Apprentice Scrivener Tsmpaul (1,807 Points) 28: The Apprentice Scrivener Rommel (1,785 Points) 29: The Apprentice Scrivener Havacoman (1,753 Points) 30: The Apprentice Scrivener SindriV (1,638 Points) 31: The Apprentice Scrivener RobustSporadic (1,619 Points) 32: The Apprentice Scrivener JMgskills (1,571 Points) 33: The Apprentice Scrivener urnam0 (1,551 Points) 34: The Apprentice Scrivener Anubis (1,531 Points) 35: The Novelist Orange (1,477 Points) 36: The Novelist simplesabley (1,430 Points) 37: The Novelist ISentingelPenguinI (1,414 Points) 38: The Novelist fergie14233 (1,320 Points) 39: The Novelist Miccy2000 (1,296 Points) 40: The Novelist Admin Killa_Robot (1,217 Points) 41: The Novelist Leora (1,188 Points) 42: The Novelist Morgan_R (1,030 Points)
---
The new Price of Freedom now released!
on 3/31/2019 4:18:13 PM
Your story is... far beyond the usual standard. I cannot describe it further except to say it is incredible. You have created a really amazing thing here :D
---
The new Price of Freedom now released!
on 3/31/2019 3:57:07 AM
Congratulations Avery/Briar :) I've already started reading some of it, it's really fantastic! You must be really proud of creating such a fantastically well written story :D I can't wait to read it all!
---