Will11

, The Master Scrivener
Member Since
11/5/2014
Last Activity
9/22/2017 3:18 AM
EXP Points
Post Count
580
Storygame Count
16
Duel Stats
0 wins / 0 losses
Order
Commendations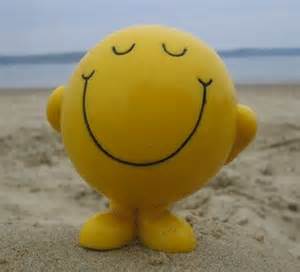 I won't be writing any new stories or The Weekly Review for a while because of my ridiculous 60 hour work week from now until Christmas but I'll be on the site most days reading new stories and checking out the Forums so drop me a message if anyone wants to talk to me :) Golden Rule: Treat other people as you would want to be treated yourself. Thank you to everyone who takes the time to read and comment on my stories and have a great day :D
Trophies Earned












Storygames
---
It is 1933 and America is in its fourth year of Depression. There is widespread anger at the banks and at the forces of justice. Against this backdrop the charismatic and carefree John Dillinger has emerged to lead a gang of hardened bank robbers and killers in challenging the American Government and the newly-formed FBI. You are one of his gang who rob the wealthiest banks in the country to buy the best life has to offer. The forces of justice will relentlessly pursue you and it is only by surviving deadly gunfights and high-speed chases that you will be able to stay ahead of them... Author's Note: Though the next story in this series should be Butch Cassidy's Hole in the Wall Gang I decided to skip forward a bit and write about a smaller group operating in a different time than my previous two stories which were set in the Old West. Dillinger was one of the closest examples of a Robin Hood type criminal that America has yet produced and I hope the reader enjoys reading the story as much as I enjoyed writing it.
---
---
---
---
---
---
---
---
---
---
---
---
---
---
---
Recent Posts
The End Times - Fire and Fury Edition!
on 8/11/2017 10:25:00 PM
Yo alter ego Bro :D I'm tentatively getting ready to emerge from my hibernation of holidays and travel to return to the land of Cystia in the not-so-distant-future :P I don't think I'll make one of those "I'm back and I desire recognition" threads though :D
---
The End Times - Fire and Fury Edition!
on 8/11/2017 2:19:59 AM
Well imitation is the sincerest form of flattery :D The Weekly Review will be back in September but it'd be great to see a bit of competition and variety :) I'd also welcome suggestions of new content people would be interested to see in it :)
---
BZ's Summer Slam Contest!
on 7/2/2017 3:57:02 AM
Still got not no time for writing atm but I'll be happy to help out in a judging role if anyone wants a happy-faced critic's input :D
---
One sentence description
on 6/7/2017 2:14:46 PM
I'm a guy who likes writing, trying to get better at it, and happy if my writing makes another persons' day a bit more enjoyable.
---
Update to London: More terror attacks
on 6/4/2017 9:23:15 PM
Incidentally I'll be flying back to the UK via London on 14 June with my Chinese girlfriend so we might swing by Westminster Bridge and London Bridge - China doesn't really have terrorism outside Tibet (where the "terrorists" basically symbolically kill themselves making them rather easy to deal with) so it'll be interesting for Yi Qi to see this aspect of Western culture... it's sad it's become such a routine thing. How did the world get into this situation? I miss pre 9/11.
---
Update to London: More terror attacks
on 6/4/2017 9:19:21 PM
I suspect the timing of these attacks in the middle of the UK General Election is to get the more peacefully inclined Jeremy Corbyn elected Prime Minister :) These attacks don't really make me angry against the Middle East or Muslims in general, just sad for the gullible fools who commit these attacks. I think extremism generates extremism because these attacks happen then some people (like my Grandad) say things like "we should kill all these ragheads", more bombs get dropped on terrorist locations, inevitably accidentally killing civilians, so the terrorists get more pissed off and work harder to launch more attacks on western countries so the whole vicious cycle continues - at least the UK hasn't had it as badly as France. Incidentally Trump exploiting these attacks to further his whole political agenda on Twitter makes people annoyed and if he ever visits the UK I hope he gets egged :)
---
If you had to suggest...
on 5/29/2017 3:41:08 PM
I think it depends on the individual. If they have little experience of writing I'd point them to the Help and Info Articles and the Creative Corner for some practices (and an introduction to dealing with internet criticism), if they were a medium level writer I'd suggest How Not To Write and Land of Bad Writing a few pointers on what not to do or if they were an expert I'd recommend anything featured and anything 6/8 or above generally as examples (especially Eternal or anything by End generally). Basically any reading of stories will help authors with ideas for plots, characters and settings; some call it plagiarism while others call it research... :D
---
Manchester Bombing
on 5/25/2017 1:35:05 AM
I suspect these terrorists and those who commit similar acts are members of or supported by or affiliated with ISIS in many cases (though I'm not sure whether or not that is true in this case yet). ISIS regularly issues statements trying to justify their crimes and blaming it on western aggression. If you take a bus and plough it into people and after the fact declare allegiance to ISIS you are a lone wolf attacker inspired by extremist propaganda (which could still suggest a link between western violence in the Middle East and your crime). ISIS and other terrorist groups weren't always born from western aggression but they attract their support from the populations of the countries they work in through propaganda highlighting western-inspired atrocities (and through fear, intimidation and murder, a bit like the Mafia). I think anyone who does crimes like this is human scum too but it's easy to blame it all on the terrorists and ignore the human scum in our own societies who commit war crimes with orders and signatures. It's an original and challenging viewpoint but it's meant to be because I think a great deal of the very intelligent and original members who use this site and I am genuinely interested in what they think :)
---
Manchester Bombing
on 5/25/2017 1:27:02 AM
Maybe sympathy is too a strong word but understanding their motives is perhaps more apt. Of course that does not mean condoning the crime, pre-meditated murder of innocents is bad but set against the sufferings of the Middle East over the decades it seems like dropping a stone in a sea of blood to spite it. I suppose the argument about intention, western leaders genuinely try to limit civilian casualties while ISIS leaders and other terrorists deliberately try to cause them but I suppose Bush and Blair's excuse "we didn't mean to start an ongoing conflict that led to millions of deaths" sounds fairly weak. If you trace back through history everything has a series of causes including this Arianna Grande Concert bombing. Exploring why did it happen and how can it be prevented is a bit better than the action-reaction effect some people advocate (they bombed us, we'll bomb them). Of course the guilty need to be caught and punished but beyond the immediate perpetrators the guilt goes a long way to varying levels of responsibility... then of course there are the vast majority of people in warzones who don't react to violence with violence so yeah, these bombers were dickheads but their anger didn't just come out of nothing.
---
Manchester Bombing
on 5/24/2017 11:56:43 AM
I've been reading everything everyone wrote with great interest. The reason I instigated this discussion is that my own indifferent reaction to this disaster surprised me but there are always so many high death toll terrorist incidents and shootings in America it is hard to feel a personal connection when a similar incident happens in my home country. To me the numbers just felt like numbers and actually I was more upset by the death of Roger Moore because that is an individual who's name I knew before his death and who's films I enjoyed. Bad as it probably sounds I also have a great deal of sympathy for the terrorists as western bombs have been killing hundreds of thousands of civilian women and children for decades but retaliation like this only means more bombs will be dropped in middle east warzones causing more civilian casualties and the vicious cycle goes on, fuelled by wankers like Trump who hopefully won't use this incident to seek support for his stupid and racist plans. I was just interested to see what peoples' reactions on this Forum were to this incident, I expect they'll be more similar incidents in the months and years to follow. Its interesting Mizal noted that thirty years ago this thing would have been shocking, now it's so commonplace it hardly raises any attention. It's a sad decline in a world that is supposed to be improving but until violence is swapped for discussion events like this will become unremarkable and commonplace I guess… things need fixing.
---