Will11

, The Grandmaster of the Written Word
Member Since
11/5/2014
Last Activity
3/18/2018 2:42 AM
EXP Points
Post Count
604
Storygame Count
18
Duel Stats
0 wins / 0 losses
Order
Commendations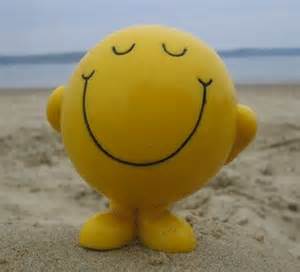 I'm back on the site daily now working on new stories, if you want me for anything just pm me. :) Golden Rule: Treat other people as you would want to be treated yourself. Thank you to everyone who takes the time to read and comment on my stories and have a great day :D
Trophies Earned












Storygames
---
It is 1933 and America is in its fourth year of Depression. There is widespread anger at the banks and at the forces of justice. Against this backdrop the charismatic and carefree John Dillinger has emerged to lead a gang of hardened bank robbers and killers in challenging the American Government and the newly-formed FBI. You are one of his gang who rob the wealthiest banks in the country to buy the best life has to offer. The forces of justice will relentlessly pursue you and it is only by surviving deadly gunfights and high-speed chases that you will be able to stay ahead of them... Author's Note: Though the next story in this series should be Butch Cassidy's Hole in the Wall Gang I decided to skip forward a bit and write about a smaller group operating in a different time than my previous two stories which were set in the Old West. Dillinger was one of the closest examples of a Robin Hood type criminal that America has yet produced and I hope the reader enjoys reading the story as much as I enjoyed writing it.
---
---
---
In this story game you become a commander from ancient times, leading your brave warriors into the greatest battles in history! Ranging from Ancient China to Carthage, Greece and Rome this story gives the reader the chance to command in over thirty battles in ten different campaigns to see if their decisions can win glory on the battlefield or merely consign themselves to an anonymous grave! The reader will fight alongside some of history's greatest commanders like Alexander the Great, Pyrrhus of Epirus and Bai Qi, the Human Butcher, in their quest to become the greatest general of them all! Let the fight begin! Author's Note: This is the long overdue and far more ambitious sequel The Trojan War, if it proves popular I will follow it with a sequel (or two) based, initially, on the rise and fall of Rome. I hope the reader enjoys the game aspect of this and good luck gaining the highest score possible! The Campaigns are best played in order and I've tried to include a mixture of countries and cultures in the selection of battles but naturally these are just my choices of ones I think might be interesting... :)
---
---
---
---
---
---
---
---
---
In 1787 the HMS Bounty left England with a crew of 46 men to sail to Tahiti, pick up breadfruit trees, transport them to colonies in Jamaica and return to England. This seemingly innocent voyage would result in an incredible series of events including a mutiny by murderous pirates, incredible open boat voyages, shipwrecks, bloody battles with natives, trials, executions and suffering that would leave most of the original crew dead. This is the true story of the Mutiny on the Bounty.
---
---
---
---
---
Recent Posts
Mutiny on the Bounty
on 3/15/2018 2:13:37 AM
Sorry for the slight delay in replying. Yeah I chose a dumb time to post the story but I should keep track of the competitions more :D Thank you for featuring it though. Haha I am looking forward to your review Mizal and yeah people will get round to commenting about it and rating it in time. I am really glad you like it Ogre, it is closer to the "real" choose your own adventures like your stories than most of my other ones. Most of my stories are parts of series and more game than story. Because I like basing my stories closely on historical events, I need the exact right type of event with lots of people doing lots of different, yet interesting things, like the Donner Party or the Titanic. The Mutiny on the Bounty is great for this because all the people involved split into different groups, went in different directions and had a multitude of different but interesting fates. Other stories I have considered are the Golden Age of Antarctic Exploration and some Wild West stories about people like Wyatt Earp and Billy the Kid but it'll take some time to get the ideas. For now I think I'll focus on my Battlefield Commanders series because I am planning some new ways to make commanding a country in a war really interesting for the reader but it's gonna take a lot of planning… Thanks again everyone for your kind comments and reading my scribblings :)
---
Historical Figures
on 2/26/2018 1:21:04 AM
Got 97% and told I had a PHD :) I got mixed up between: Aretha Franklin and Billie Holliday W.E.B. DuBois and George Washington Carver Ray Charles and Stevie Wonder I feel especially bad about the last one because I have no idea what either of them looked like and only guessed Charles's picture was Wonder because he happened to be wearing dark glasses...
---
Puzzlement
on 1/17/2018 9:12:35 PM
Haha yeah, it's cleared up my puzzlement, shithole is not a racist term, trump is a terrible person and there are some interesting people on the forum determined to annoy Steve. :D
---
Puzzlement
on 1/16/2018 7:20:21 PM
???
---
Puzzlement
on 1/16/2018 6:39:42 PM
Have you ever been to any country in Africa to base your opinion on or are you speaking from second-hand sources Bellsprout? :)
---
Puzzlement
on 1/16/2018 6:25:42 PM
The fact that the President of the United State of America described certain countries as a "shithole" and more than 50% of the voting population in that particular survey were ok with that is what scares me. I think the fault may lie with me and my oldish wayness :)
---
Puzzlement
on 1/16/2018 6:16:26 PM
Taking the racial element out how would the people of these countries feel? He did not describe specific countries but referred to countries in general to the extent that the AU (African Union) has mildly, and South Africa specifically, requested apologies , it is a incredibly foolish/stupid/moronic way for a world leader to behave. A comparison would be if Trump had referred to EU members as assholes and suggested immigrants from (name-a-non-European-country) would be preferred. I may be wrong but that is more or less as how it is being perceived by the more anti-American countries of the AU.
---
Puzzlement
on 1/16/2018 6:06:31 PM
How can describing certain countries as "shitholes" not be racist to more than 50% of opinions polled? I accept this thread is boringly politically and worthy of deletion generally but this is a discrepancy which I specifically, and Europe generally, find hard to understand. I would appreciate the sympathy of the admins and mods to wait a while until someone could explain this one in satisfactory terms (I pose the question here because this is the most likely part of the internet where I hope for an intelligent answer).
---
Puzzlement
on 1/16/2018 5:58:51 PM
https://www.msn.com/en-us/news/politics/poll-48percent-of-americans-think-trumps-shithole-remarks-were-racist/ar-AAuMokF?li=BBnb7Kz&ocid=mailsignout This is the thing that mildly puzzles me: According to a poll from Business Insider's partner MSN, 48% of respondents thought Trump's comment was racist, while 51% said it wasn't and 1% wasn't sure. The 51% puzzles me. 51% said "shithole" is not a racist term to describe a country. So if some fellow said the USA is a "shithole" country, based on this logic,"51%" of Americans would say it is not offensive? Or is the measure of racism is based on which country it is applied to? Does that speak more for the individuals supporting the opinion or the strength of the argument? If anyone could help explain this discrepancy to me I would be glad because, to the impartial author, it mildly seems like the world has gone crazy.
---
New Trophy Winners
on 1/15/2018 3:25:23 AM
Good Work! They all really deserve it :D
---