Will11

, The Grandmaster of the Written Word
Member Since
11/5/2014
Last Activity
5/26/2018 8:33 PM
EXP Points
Post Count
616
Storygame Count
18
Duel Stats
0 wins / 0 losses
Order
Commendations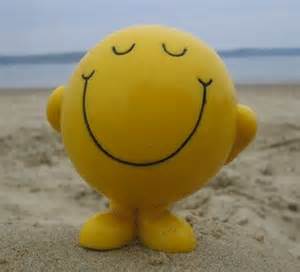 Golden Rule: Treat other people as you would want to be treated yourself.
Trophies Earned












Storygames
---
It is 1933 and America is in its fourth year of Depression. There is widespread anger at the banks and at the forces of justice. Against this backdrop the charismatic and carefree John Dillinger has emerged to lead a gang of hardened bank robbers and killers in challenging the American Government and the newly-formed FBI. You are one of his gang who rob the wealthiest banks in the country to buy the best life has to offer. The forces of justice will relentlessly pursue you and it is only by surviving deadly gunfights and high-speed chases that you will be able to stay ahead of them... Author's Note: Though the next story in this series should be Butch Cassidy's Hole in the Wall Gang I decided to skip forward a bit and write about a smaller group operating in a different time than my previous two stories which were set in the Old West. Dillinger was one of the closest examples of a Robin Hood type criminal that America has yet produced and I hope the reader enjoys reading the story as much as I enjoyed writing it.
---
---
---
In this story game you become a commander from ancient times, leading your brave warriors into the greatest battles in history! Ranging from Ancient China to Carthage, Greece and Rome this story gives the reader the chance to command in over thirty battles in ten different campaigns to see if their decisions can win glory on the battlefield or merely consign themselves to an anonymous grave! The reader will fight alongside some of history's greatest commanders like Alexander the Great, Pyrrhus of Epirus and Bai Qi, the Human Butcher, in their quest to become the greatest general of them all! Let the fight begin! Author's Note: This is the long overdue and far more ambitious sequel The Trojan War, if it proves popular I will follow it with a sequel (or two) based, initially, on the rise and fall of Rome. I hope the reader enjoys the game aspect of this and good luck gaining the highest score possible! The Campaigns are best played in order and I've tried to include a mixture of countries and cultures in the selection of battles but naturally these are just my choices of ones I think might be interesting... :)
---
---
---
---
---
---
---
---
---
In 1787 the HMS Bounty left England with a crew of 46 men to sail to Tahiti, pick up breadfruit trees, transport them to colonies in Jamaica and return to England. This seemingly innocent voyage would result in an incredible series of events including a mutiny by murderous pirates, incredible open boat voyages, shipwrecks, bloody battles with natives, trials, executions and suffering that would leave most of the original crew dead. This is the true story of the Mutiny on the Bounty.
---
---
---
---
---
Recent Posts
Bad Bad Tobaccy
on 5/17/2018 10:52:16 PM
I am partial to Henri Winterman Cigars and smoke them on a fairly regular basis :) I think cigarettes taste like car fumes though I enjoy apple and mint shishas :)
---
JJJ The Vanisher
on 4/26/2018 2:05:15 AM
Tbh I was a bit curious about this as well :) Maybe if all the site members wander their current countries calling out "3J" and "Where are you mighty Banisher" we could locate him :D
---
Alternate History CYOA
on 4/11/2018 1:21:41 PM
Good luck with your future
---
Site lost my game
on 4/8/2018 2:31:15 AM
Haha technology hates me :D The funniest moment was the other night after watching several online episodes of a series on my girlfriend's I-Pad for five hours, as soon as she handed it to me it crashed and the connection couldn't be recovered :P I just give off an anti-technology vibe :)
---
Site lost my game
on 4/8/2018 2:29:43 AM
I don't know why it vanished, it never happened before... I've lost pages by my computer having a brain-fart or clicking links too quickly but never lost a story before.
---
Site lost my game
on 4/8/2018 2:28:30 AM
Thank you End but clicking the link just redirects me to the main story game page :S
---
Site lost my game
on 4/7/2018 1:51:55 AM
Life of a Pirate Captain If it could be recovered that would make me happy :)
---
Site lost my game
on 4/6/2018 10:56:14 PM
I was working on a new story and after writing on a page I clicked add link to a new page, wrote the page name, clicked ok and then a message appeared saying "Oops this page has been created on a story that doesn't exist" or words to that effect and then when I went back to My Stories I found the story was gone. I had already created and worked on several pages over the last few days before that so I had saved it and reopened it several times. I don't know why this happened but it has actually really pissed me off and now I don't think I am going to bother writing that particular story on this site. I have had the site fail to save long pages of writing before but never had it lose a whole story before. To call it annoying would be to put it mildly.
---
Clan MacMillan, My family tale.
on 4/5/2018 2:43:33 PM
This Thread... this is why I don't use the Forums very much :) I can't even begin to comprehend this.
---
Readers Wanted
on 4/5/2018 7:20:39 AM
Good news my friend: I've published 18 :)
---