Will11

, The Grandmaster of the Written Word
Member Since
11/5/2014
Last Activity
8/17/2018 8:04 PM
EXP Points
Post Count
628
Storygame Count
18
Duel Stats
0 wins / 0 losses
Order
Commendations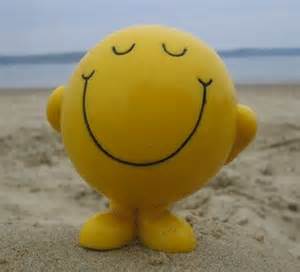 Golden Rule: Treat other people as you would want to be treated yourself.
Trophies Earned












Storygames
---
It is 1933 and America is in its fourth year of Depression. There is widespread anger at the banks and at the forces of justice. Against this backdrop the charismatic and carefree John Dillinger has emerged to lead a gang of hardened bank robbers and killers in challenging the American Government and the newly-formed FBI. You are one of his gang who rob the wealthiest banks in the country to buy the best life has to offer. The forces of justice will relentlessly pursue you and it is only by surviving deadly gunfights and high-speed chases that you will be able to stay ahead of them... Author's Note: Though the next story in this series should be Butch Cassidy's Hole in the Wall Gang I decided to skip forward a bit and write about a smaller group operating in a different time than my previous two stories which were set in the Old West. Dillinger was one of the closest examples of a Robin Hood type criminal that America has yet produced and I hope the reader enjoys reading the story as much as I enjoyed writing it.
---
---
---
In this story game you become a commander from ancient times, leading your brave warriors into the greatest battles in history! Ranging from Ancient China to Carthage, Greece and Rome this story gives the reader the chance to command in over thirty battles in ten different campaigns to see if their decisions can win glory on the battlefield or merely consign themselves to an anonymous grave! The reader will fight alongside some of history's greatest commanders like Alexander the Great, Pyrrhus of Epirus and Bai Qi, the Human Butcher, in their quest to become the greatest general of them all! Let the fight begin! Author's Note: This is the long overdue and far more ambitious sequel The Trojan War, if it proves popular I will follow it with a sequel (or two) based, initially, on the rise and fall of Rome. I hope the reader enjoys the game aspect of this and good luck gaining the highest score possible! The Campaigns are best played in order and I've tried to include a mixture of countries and cultures in the selection of battles but naturally these are just my choices of ones I think might be interesting... :)
---
---
---
---
---
---
---
---
---
In 1787 the HMS Bounty left England with a crew of 46 men to sail to Tahiti, pick up breadfruit trees, transport them to colonies in Jamaica and return to England. This seemingly innocent voyage would result in an incredible series of events including a mutiny by murderous pirates, incredible open boat voyages, shipwrecks, bloody battles with natives, trials, executions and suffering that would leave most of the original crew dead. This is the true story of the Mutiny on the Bounty.
---
---
---
---
---
Recent Posts
Server Upgrade in October
on 8/15/2018 10:44:59 PM
Good news :D
---
Move over Will
on 7/25/2018 9:40:01 PM
Wow. I like to think this was a deeply metaphorical piece how a failure to grab opportunities for material wealth when the opportunity is presented condemns oneself to inevitable failure, immediately or otherwise... I never achieved such poetic justice in my stories :)
---
Should Ford be banned?
on 7/15/2018 1:27:11 AM
I haven't had that many interactions with Ford, though I think I interviewed him once, he doesn't seem significantly better or worse than the majority of the site's members :) Personally I wouldn't ban him unless there is some proof rule-breaking offences or something similar :) Though I suppose there are many who have broken forum rules on content and conduct, or there would be if we had forum rules (genuine question, do we have them?). That's just my opinion :)
---
Ogre overthrowing the (mini) King?
on 7/11/2018 7:27:18 PM
Go Ogre! Finally, time for the architects to shine :D
---
Mizal is now an admin
on 7/10/2018 11:55:59 PM
Yah, about 18 months ago I gave it a makeover but I've been fairly generous with accepting submitted articles, I guess about ten have made it on in that time. They could do with a clean up :)
---
Mizal is now an admin
on 7/10/2018 12:14:28 PM
Hey Mizal, congratulations on your rise to power :D You really deserve this after all the time and effort you have put into the site! Also thanks for commending my story, I think you show excellent judgement and taste and it's nice to get my first commendations in well over a year :P I saw something about cleaning up the articles, for some reason 3J gave me editing control over the Help and Info section before he vanished and as you can see I have done a superb job :P If there is some way to transfer this authority to you it would save me from a responsibility I occasionally remember that I have. Good luck with your administrating and let me know if you want any help with anything :)
---
Show or Tell
on 7/7/2018 4:43:52 PM
This is a mild curiosity question I would be grateful for advice on regarding story-telling perspectives :) Some folks say Third Person Narration is the way to roll, possibly a la carte GOT style from multiple perspectives, while others stress the importance of an individual's journey to do the stuff they need to get done, via stressful personal developments. I am just interested in what style does everyone thinks works best for them? :)
---
Who is the site's most prolific author?
on 7/3/2018 3:01:57 AM
So... like this? End - 18 Will11 – 18 Miccy2000 - 16 Steve – 14 Sindri - 13 Seth – 11 WIBN – 10 Primates – 10 Rodney - 9 I think Ogre's right with quality over quantity being more important though, it'd be interesting if members could be assigned a score based on how their story games were rated... number of words published could also be interesting. Lots of fun ideas for JJJ when he returns from Narnia or Never Never Land or wherever we've lost him to... :)
---
Who is the site's most prolific author?
on 7/2/2018 8:30:14 PM
Hey Ogre, snap :) Basically, because I'm lazy, I was hoping for a dedicated enthusiast to search the site to satisfy my mild curiosities (I wonder if the mods have a tool for measuring members' individual site input for stories like they do with forum posts and points). Yah, I keep hearing about the Epic Contest but I'm not really an "Epic" guy so I'll maybe join the next one. No invasions is good :)
---
Who is the site's most prolific author?
on 7/2/2018 8:27:30 PM
Haha you might have a point about Tsmpaul and Briar :) Maybe there should be a section on the site somewhere about taking things to the NEXT level (agents, publishers, millionaire lifestyle etc). There is, or has been, at least a dozen or two members on this site who could probably make money out of their works... Then again cults are hard to beat so maybe End should just write a guide "Cults for Beginners, leading the masses to do your bidding" :D
---