Will11

, The Grandmaster of the Written Word
Member Since
11/5/2014
Last Activity
12/16/2018 5:50 AM
EXP Points
Post Count
640
Storygame Count
19
Duel Stats
0 wins / 0 losses
Order
Commendations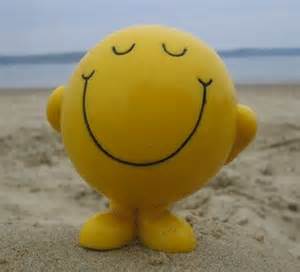 Golden Rule: Treat other people as you would want to be treated yourself.
Trophies Earned












Storygames
---
It is 1933 and America is in its fourth year of Depression. There is widespread anger at the banks and at the forces of justice. Against this backdrop the charismatic and carefree John Dillinger has emerged to lead a gang of hardened bank robbers and killers in challenging the American Government and the newly-formed FBI. You are one of his gang who rob the wealthiest banks in the country to buy the best life has to offer. The forces of justice will relentlessly pursue you and it is only by surviving deadly gunfights and high-speed chases that you will be able to stay ahead of them... Author's Note: Though the next story in this series should be Butch Cassidy's Hole in the Wall Gang I decided to skip forward a bit and write about a smaller group operating in a different time than my previous two stories which were set in the Old West. Dillinger was one of the closest examples of a Robin Hood type criminal that America has yet produced and I hope the reader enjoys reading the story as much as I enjoyed writing it.
---
---
---
In this story game you become a commander from ancient times, leading your brave warriors into the greatest battles in history! Ranging from Ancient China to Carthage, Greece and Rome this story gives the reader the chance to command in over thirty battles in ten different campaigns to see if their decisions can win glory on the battlefield or merely consign themselves to an anonymous grave! The reader will fight alongside some of history's greatest commanders like Alexander the Great, Pyrrhus of Epirus and Bai Qi, the Human Butcher, in their quest to become the greatest general of them all! Let the fight begin! Author's Note: This is the long overdue and far more ambitious sequel The Trojan War, if it proves popular I will follow it with a sequel (or two) based, initially, on the rise and fall of Rome. I hope the reader enjoys the game aspect of this and good luck gaining the highest score possible! The Campaigns are best played in order and I've tried to include a mixture of countries and cultures in the selection of battles but naturally these are just my choices of ones I think might be interesting... :)
---
---
---
---
---
---
---
---
---
---
In 1787 the HMS Bounty left England with a crew of 46 men to sail to Tahiti, pick up breadfruit trees, transport them to colonies in Jamaica and return to England. This seemingly innocent voyage would result in an incredible series of events including a mutiny by murderous pirates, incredible open boat voyages, shipwrecks, bloody battles with natives, trials, executions and suffering that would leave most of the original crew dead. This is the true story of the Mutiny on the Bounty.
---
---
---
---
---
Recent Posts
BZ's Creatures of The Night Results!
on 11/12/2018 4:44:19 AM
Congratulations :D From what I've read the stories are all really good :D
---
Contest Fatigue?
on 11/8/2018 3:13:16 AM
I agree that I think the Contests have been extremely successful but do tend to dominate the site and monopolize the time and energy of the more active Admins and writers, limiting them to four a year is probably a good idea. Personally other activities have kept me too busy to contribute, judge or even read the entries a lot and I'd prefer to see more site updates than contests to keep things fresh. The vast amount of terrific hard work and material that has come out of them has vastly improved the site however :D
---
A little favour
on 10/15/2018 6:59:37 AM
Is that the thing I wandered into for an afternoon? :) I find chat rooms and forums can be very distracting from writing but good for inspiration :D
---
A little favour
on 10/15/2018 12:35:17 AM
This question might make me look like an idiot but... what is Discord? :)
---
A little favour
on 10/14/2018 2:50:10 AM
I'm not too sure if I'm meant to post this here or in the parlor room or somewhere else but I have a little favor to ask. I've published a story called Detective 1: Blacksea Island, it's been up for ten days and only five people have read it and rated it so it still doesn't have an official rating, it's now getting moved down the New Stories list by two new stories and might vanish from it soon without getting an official rating. If anyone has a free hour to spare (I'll admit the story is a 100+ page read) and fancy tackling a whodunnit mystery in the traditional style please check it out and leave a rating or a comment. Usually I wouldn't advertise for readers like this it's just I'm curious to see an overall rating. :) Thanks for your time and I hope everyone is doing well :D
---
Atlas Trolled
on 9/25/2018 9:56:26 AM
Ah awesome :D Actually having a little brainstorm about new and implementable features for the site among members/experienced members might not be a bad idea :D
---
How long does it take ?
on 9/24/2018 10:55:26 PM
They're quiet :) It's good to get away from all distractions for an extended period of time so you can focus 100% on writing. I think I remember reading that Victor Hugo locked himself in a room and didn't emerge for like three months until he finished writing Notre Dame.
---
How long does it take ?
on 9/21/2018 11:44:20 PM
My favourite is the Hunting the Ripper story which I wrote in three days in a hotel room in South Korea (but I had spent a few months before that extensively planning the entire structure of the story so all I needed to do was get the content down) and I did The James Gang, also in a hotel room, in about the same time, also after a lot of note-making and planning. I guess about three months from conception to completion, including proof-reading, though for me planning it is the most fun part :)
---
Hurricane Florence
on 9/12/2018 1:12:31 PM
Well I'm on floor eleven of an apartment complex so we have mainly envisioned zombie scenarios up until this point but if it does come to the inevitable realisation of H2O exceeding landmass in the near future hiking distance to Mount Everest is not implausible plus a sort of modern Noah's Ark made out of floatable materials would make a good 21st century adaptation of a Lost scenario shot in documentary format... meh, the strength of nature is an experience :) Better than nothing happening at all, or worse... Trump. I would put natural disasters ahead of man-made ones :D We'll calculate the comparative death tolls later :P
---
Hurricane Florence
on 9/12/2018 4:55:44 AM
If it makes you feel better there's a bigger typhoon heading towards me in Hong Kong :)
---