mazdark

, The Reader
Member Since
4/26/2016
Last Activity
4/6/2020 6:26 PM
EXP Points
Post Count
95
Storygame Count
0
Duel Stats
5 wins / 7 losses
Order
Commendations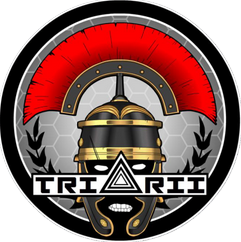 status : alive
Honestly, there's not much I need or want to say about me. Long time lurker, currently writing my first storygame, which will be accessible in sneak prev. One day.
current improvement objectives:
- general English
- pace in description and sentences length
- motivation
Well, I guess that's all; feel free to pm me if you have a question or for any other trivial matter.

quotes that inspire me :
- "I know, when time comes, to leave the lion's hide to take one of fox " - Napoleon Bonaparte
- "Under the unending avalanche of trivial information, no one knows where to find interesting ones" - Bernard Werber (french writer)
"J'allais sous le ciel, Muse ! et j'étais ton féal ;
Oh ! là ! là ! que d'amours splendides j'ai rêvées !"
L'empereur se tourna vers Dieu ; l'homme de gloire
Trembla ; Napoléon comprit qu'il expiait
Quelque chose peut-être, et, livide, inquiet,
Devant ses légions sur la neige semées :
« Est-ce le châtiment, dit-il. Dieu des armées ? »
Alors il s'entendit appeler par son nom
Et quelqu'un qui parlait dans l'ombre lui dit : Non
Recent Posts
Do You Believe In Witches and Magic?
on 2/19/2020 8:18:30 AM
*drops malleus maleficarum on the table
---
Year's End Contest - Choose Your Own Prompt II
on 11/29/2019 10:51:57 AM
---
Year's End Contest - Choose Your Own Prompt II
on 11/29/2019 10:32:50 AM
Taking 22, 'cause I want to learn stuff about mesopotamia. I don't promise it'll be historically accurate, though. 
if not available anymore I take the 4
---
Contest:Battle in the Ruins of a Dead Civilization
on 11/1/2019 10:55:06 AM
oops didn't check before answering
---
Fresh Meat: Baiting and Hooking Thread 3
on 10/28/2019 1:51:07 PM
@Yasir256 is there a Nomaam255 that you fancy or are you the 256th to say Ya, sir?
---
Noob Swarm
on 10/10/2019 5:49:02 AM
You can publish it if you want, it's just that it's not necessary to do so. Usually the classes are middle schoolers or high schoolers, hence the article. But if you want reviews from us you can publish it.

Also... a man's house filled with ducks... is that a reference to a video from a guy named James Veitch ?
---
Noob Swarm
on 10/10/2019 5:22:13 AM
If that's a hobby of yours, sure. But I guess she was just referring to the points you earn when you rate a game.
---
Noob Swarm
on 10/10/2019 5:07:58 AM
Send them with money. Corruption is encouraged here. Note that if the bribe is disappointing, we'll see that you're made an example.
---
Noob Swarm
on 10/10/2019 5:05:23 AM
---
Proof read/feedback on long fantasy adventure
on 10/7/2019 8:04:37 AM
Oh you're still at it? That's great! I remember reading the first few pages (I guess there were 5 or 6) around a year, and it was interesting, and quite well written. I have great expectations so this better be good!
---