mazdark

, The Reader
Member Since
4/26/2016
Last Activity
8/18/2019 5:16 PM
EXP Points
Post Count
79
Storygame Count
0
Duel Stats
3 wins / 7 losses
Order
Commendations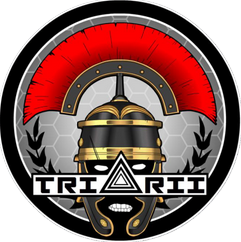 status : digging Paris' online Archives to write a story about WW1
Honestly, there's not much I need or want to say about me. Long time lurker, currently writing my first storygame, which will be accessible in sneak prev. One day.
current improvement objectives:
- general English
- pace in description and sentences length
- motivation
Well, I guess that's all; feel free to pm me if you have a question or for any other trivial matter.

quotes that inspire me :
- "I know, when time comes, to leave the lion's hide to take one of fox " - Napoleon Bonaparte
- "Under the unending avalanche of trivial information, no one knows where to find interesting ones" - Bernard Werber (french writer)
"J'allais sous le ciel, Muse ! et j'étais ton féal ;
Oh ! là ! là ! que d'amours splendides j'ai rêvées !"
L'empereur se tourna vers Dieu ; l'homme de gloire
Trembla ; Napoléon comprit qu'il expiait
Quelque chose peut-être, et, livide, inquiet,
Devant ses légions sur la neige semées :
« Est-ce le châtiment, dit-il. Dieu des armées ? »
Alors il s'entendit appeler par son nom
Et quelqu'un qui parlait dans l'ombre lui dit : Non.
https://cdn.discordapp.com/attachments/383273310001037313/598455367185465354/unknown.png
Recent Posts
6 word stories
on 7/16/2019 7:57:23 AM
And threw the dart with precision.
---
A Letter to the Next Poster
on 7/10/2019 6:37:04 AM
dear bill,

..........................this is a shitty attempt
.................at formatting the text in a shrubbery
............format , so i'll give up and use paint instead.
.........but here I am still writing some bs because I'm
...........even worse at drawing with a mouse. 'course
..............I'm not drawing with a real mouse that'd
...............be pretty stupid. Gosh I'm really lacking
....................inspiration so I am afraid this letter
..........................will be quite short and stop
.......................................as
.......................................it
.......................................is
.................................right here.


----- Mail transféré -----
From: "mazdark"
To: "Next poster"
Sent: Mardi 9 Juillet 2019 20:51:49
Objet: A totally not suspicious mail about work

Dear next poster,

I know I'm disturbing you during a really important meeting but I just learned that everybody in that room is paid by your nemesis to eliminate you at the end of the meeting. What improvised weapons can you use? What is your plan?

I'll meet you at the accountant's retirement party, next to the printer. I'll be the one that's not drinking coffee.
Make haste, they are starting to ask questions.

Regards,
---
50 words story thread.
on 3/22/2019 9:58:36 AM
Like shoujoaddict said, vermillon in french comes from "vermeil", which is widely used in litterature to describe a bright red. The life part was just a way for me not to repeat blood without giving room for whatever misunderstanding could appear when describing that kind of fluid . I do like words, and that can obviously be seen as a counterweight to my imperfect grammar and structure. It's not narcissism, it's only out of respect, as the grammar nazi in me would not forgive a mistake that could have been avoided thanks to a wider vocabulary. It takes a lot of time for me to write the simplest sentences, so I can at least afford to be precise in the terms I use to describe what I imagine.
---
50 words story thread.
on 3/21/2019 1:53:40 PM
'could be a dying lightbulb, from an old outdoor wall lamp or a street light. I agree that "steel knife" would have been enough, offering the option to add some adjective to the blood, emphasising the contrast between the cold, mineral blade and the vermillion of the life, adding to the cruel scenery.
---
Poll: Weird, Weird, Research
on 3/21/2019 9:47:58 AM
The price of socks in 1914 I think. I had zero information on prices on the dawn of ww1, and needed to know how much would a cabinetmaker earn. Took some random things like food, clothes etc and searched for data. Along with WWI-era english slang. I remember searching for something weirder, alas I can't recall what exactly.
---
Epic Ridiculousness
on 3/18/2019 8:05:15 AM
three words : ingrown nails invocation
---
What's your favourite movie / tv show and why?
on 3/16/2019 10:39:49 AM
please, I'm lazy so I copy-pasted it from google music :p That's actually the last part, and obv I know the first one is like "weather wise, it's such a lovely day", and I didn't know there was a variation either.
---
What's your favourite movie / tv show and why?
on 3/15/2019 11:26:14 AM
Weather-wise: 1. it's such a groovy day 2. You just say that words and I'll beat the birds 3. Down to Acapulco Bay
---
hewo im new
on 3/14/2019 4:29:47 PM
hewo youw prowy wont live long joke aside, welcome
---
Eternal Fan Club
on 3/14/2019 12:45:14 PM
I like the one where you basically becomes an obergruppenfuhrer and lead gnomes into concentration camps, and in the end you go to cryosleep, make the new reich *coughs* new empire, a long time after the "main story" ends. Not that I'm an asshole, really, but mainly because that's the path where you see most of the geopolitical events unfold and meet the most characters.
---