Cricket

, The Expert Scrivener
Member Since
2/14/2018
Last Activity
8/2/2020 11:16 AM
EXP Points
Post Count
1934
Storygame Count
2
Duel Stats
0 wins / 0 losses
Order
Commendations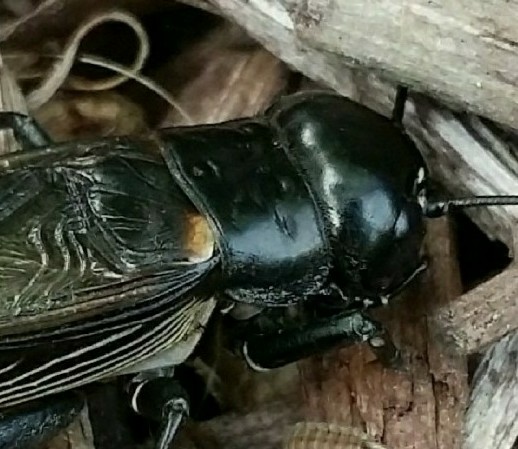 "Cricket always makes things better" - EndMaster
Trophies Earned





Storygames
Write or be SHAMED!!! *Any resemblance to real life persons, living or dead, is entirely coincidential.
---
It's about a time in the life of a knight named Sir Osis. There's a pony too
Winner of Sir Corgi's Lords of the Land contest.  Originally published April 14, 2019, but briefly unpublished for edits to the font and description.
This story is "Cave of Time" style. So just make use of that back button if you would like to see another path.  Please let me know what you thought of the story after you read it.  I appreciate comments.
Special thanks to Ghost11 for the motivation, suggestion, and inspiration for one of the endings.  
---
unpublished
The story of a noob who entered a writing contest.
---
unpublished
---
Recent Posts
Hold up-
on 7/27/2020 6:25:54 PM
It's your own bubble sculpture, smh
---
wOrLdS SaDdEsT sToRy
on 7/27/2020 3:43:03 PM
If people want to be treated and respected like decent human beings, they can start by trying not acting like retarded savages.
---
Born A Poor Black Child
on 7/27/2020 12:58:37 PM
Nice.
---
What's Up
on 7/26/2020 10:47:56 PM
Lol fag
---
Pink Whale Challenge: Actual Challenge, Day 8
on 7/24/2020 12:56:50 AM
You poor dear
---
The Incompleat American Housewife
on 7/23/2020 9:47:05 AM
Ah, thank you. I eagerly await all the other book people that post here.
---
The Incompleat American Housewife
on 7/22/2020 11:17:23 PM
I have a book full of various eighteenth century recipes, anecdotes, and the like that my aunt sent me. While closer inspection has led me to believe the book itself was actually put together by a woman in more recent years, the historical content is still very interesting.
It's called
The Compleat American Housewife 1776.
It frequently references dates and happenings post-1776, but MURICA.
@micropen
So shut up and eat your corn.
Gurl Power
I follow her advice every morning.
The illustrations are nice.
I know it's tempting to just throw your udder-washing towel in with everything else, but don't.
No wonder I'm an old maid. I'm not even bringing in ONE slave.
Don't have any of these either. :(
An overview of regional stereotypes follows.
This woman needs her own fire brigade.
Let's get this bread.
I can't imagine why it would be named such. Must be a nonsense word.
This Johnny cake isn't A U T H E N T I C. Everyone go home.
Elvis soup.
I don't know why this is upside-down.
Terribly sorry.
Oooh, snap.
Spoiled meat? No problem. You can always cook it with a little BEST bacon.
TL;DR corn gud
I want a flummery.
The best syllabub is made from cream beaten by thicc-hipped elves.
Poem recipes are the best recipes.
I am sure it is delicious.
I carry a copy of this with me at all times for the day Corgi gets out of hand.
Better adapted to the uses of medicine than cookery.
Some of you guys really need these. You know who you are.
Personally, I am very offended at those who "carve" swans.
Dumb, ungrateful Eurofag. If it wasn't for us, he'd be speaking German.
Finishing off with a bit from the Washingtons. I like their cook's style. Anyway, there we go. Somewhere I have some other recipes and cures among other cookbooks, but those are for another day.
---
Pink Whale Challenge: Actual Challenge, Day 8
on 7/22/2020 6:29:55 PM
---
Sherbert
on 7/22/2020 6:28:25 PM
Congratulations on your reading, Sherbet. I hope you feel better about things soon. But still read stories anyway. I suck.
---
Pink Whale Challenge: Actual Challenge, Day 8
on 7/20/2020 12:30:39 PM
I had a cake shake at Dairy Queen a few times. It doesn't look nearly as exciting, but it is good.
---