Deven711

, The Dramatist
Member Since
5/16/2004
Last Activity
5/20/2013 7:29 PM
EXP Points
Post Count
280
Storygame Count
14
Duel Stats
38 wins / 14 losses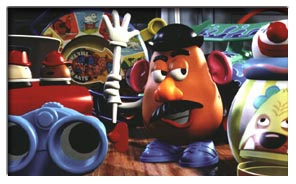 I'm Deven711!

Trophies Earned



Storygames
The Kirby cartoon has been hated by a lot of people. You hate it so much that you want it cancelled. Good luck at cancelling it! Descriptors: Violence
In 1986, Bill Buckner let us down by missing the ball and losing us the game, handing the game over to the New York Mets. I hate him. You hate him. We all hate him. Your mission is to go back in time and change the event! Good luck, comrade!
Welcome to "DEVEN711'S BASEBALL QUIZ"! This is where you go through several questions about the history of baseball. I haven't seen that many baseball quizzes around so I made this. Enjoy!UPDATE!! NOW Round 3 is up! I promise! I fixed an error in it that sends you to the "Coming Soon!" page. It's here for real now! NOW test your skill at a higher difficulty!
And you thought The Final Chapter would be my last game! HA! Anyway, this continues the Homeropolis series and goes to you, who, after finding out about 4-Kids and their resurrecting, you set off to stop their evil plans. It's all up to you! But you'll be surprised at who they also hire. UPDATE 9/22/06: I added a level select cheat. See if you can guess where it is. UPDATE 8/27/06: I finally finished all the secret bosses. There may be some dead links in the Venger battle. But I'll fix them later. For now, enjoy the secret ending! UPDATE 11/14/05: I added some items and changed the Giant Ursula battle music. The secret page is under construction though. UPDATE 11/17/05: I fixed up some bugs. It should be good now. UPDATE 3/12/06: I added two secret bosses. One's almost completely finished and the other's not even close. I'll just post this to see how you think of them.
Yep. Another time machine game. SHUT UP AND PLAY!!
This is a spoof off of Friday the 13th. This game is about the 2 new evil zombies named Tiff and Tuff that go on a killing rampage after being burned down by the people who began convincing Nintendo to cancel the Kirby cartoon. You now have to help destroy them. Will you succeed though? That all depends on the game! Descriptors: Blood, Fantasy Violence, Comic Mischief
Notice: Beat September the 14th 1 in order to read the description.Where we last left off, TV was filled with crappy, moronic shows that were going to have their own eternal marathons. You teamed up with your girl/boyfriend and put a stop to that though. You defeated all the spazzy characters and defeated the spazoids. Tiff and Tuff transformed into a gigantic beast named Toff, who you defeated with your rocket launcher. Toff seperated back into Tiff and Tuff and you finished off the 2 and killed them. They died just like their first death before they arose from the dead and spread evil all over TV. Now here's the sequel, which starts from the end of the first one. Descriptors: Blood, Fantasy Violence, Comic Mischief
It's Part 3 of the ultimate quest to destroy the entire population of psychopathic cartoon characters. This time there's...MORE BossesMORE ActionMORE StupidityMORE Terror Descriptors: Blood, Fantasy Violence, Comic Mischief MORE ViolenceMORE DepthMORE Fun
Tiff and Tuff return for the fourth time! This time they have summoned spazoids that are twice as powerful! Can you survive like the last few times?
Tiff and Tuff are back again! This time, they're not sending in crappy shows, but crappy video games! They've also possessed the classic, old-school games to attack you to get their own video game and hypnotize the world's best video game companies to make games starring them! Can you defeat them a fifth time?
Tiff and Tuff have once again escaped from their casket and this time, they decided to help bring Barney back to life and give him a few adjustment he needs to have enough strength to finally destroy you. Let's see what happens! Play now to find out for yourself! UPDATE 12/18/05: I changed this to an advanced game. Now it's a lot better!
Part 7 of the September the 14th saga has just begun. This time, Tiff and Tuff are sending "bombs" at you. Heh. Get it? Bombs. Bad movies. Nevermind. Anyway, just play it.
Where we last left off, you demolished Tiff and Tuff's robot: Toff Prime. The two died again and this time. they were brought to Mt. Fuji in Tokyo, Japan and buried there. Coincidentally, you and your girl/boyfriend were also going to Japan and Tiff and Tuff break free again. Can you stop them for the eighth time?
This is it! The finale, the showdown, the big kahuna, and everything else I missed! Prepare yourself for a whole new twist in adventure games!UPDATE!! I changed the music in Part 2 of the ending! Go check it out! It's better!
coauthor
After an incident, the denzians of good & evil join forces to live in Kryrr, a world like Earth, but you can only reach it by a cave, hence the name. Includes several missions as well as some things for each character, from dramatic moments, to funny ones. Includes various characters. For Members: You can save your game and then quit to rate and leave comments at anytime. Then just go back and you won't lose your save. Notes: This is the First Version (09/30/05). Game is Updated on a Regular Basis. Here all 5 missions for everyone are here. The bonus missions will come up soon. There are some blank pages, but I have to tell you that if you see a blank page, I'll get to it. This is the first version as I said, so forgive me on this. If you see a blank page, tell me. By the way, some regions are under construction, so when I can, I'll create this. This is how RuneScape handles things. Also, the final boss is direct: No passage. And there are 2 bonus bosses right now (Kalphite Queen & Megatron II). 9/30/05: Fixed a few pages. Released. Mike has a Mission! 10/01/05: 5 characters have missions (Homer, Jack, Felix, Isaac, Bucky/Satchel, Tiffany.). New location. Updated areas. All dead end places are fixed. You can quit after KO. 10/04/05: Add more to Ruins. Introduce Dr. Kobras battle. Added quit pages so you can comment. They are in Utopia, Cave Sea, & Varrock II. 10/06/05: Add Kolodion battle in Wilderness. Got Kalphite Wasp pic 10/07/05: Added new area (Karajama). Mimi has a mission 10/10/05: Part one of "The Nazgul!" done. 10/12/05: Added co-authors. Owl battle in Castle Forrester 10/17/05: HUGE updates! (havacos note - The Lost City and Everyone has a mission now) 10/22/05: Havaco - Redoing the rat mission. Now it is a maze. The rats can be located at (8,2), (8,7), and (1,10). This hint is here because the mission is a lot harder now. Other items can be found in there. 10/29/05: J Dog- 3 games! MADness, Vs. the Lakers, and Hot Fish Game! New pictures of Jack, Tiffany (color), Uckman, Mel, Klap, and the Ice Manor is a new location. 11/05/05- J Dog: More areas. Sorroson and Pacifica are new areas. Fixed those "Welcome" issues. Havaco:Sorroson or whatever the place is called will not be open for the next publish. You'll have to wait a while longer for that. 11/06/05: Havaco - Fixed the bug with the fix on the welcome page. I also redid the way the links are in order for Utopia. Don't be alarmed if you can't get to every place yet. If you have a certain item the old link will be invisibly replaced by the new link that looks exactly the same but isn't. I'm going to add more to sarrovia or something. That new place anyways. Havaco - I redid the way the links are in order for Varock 2 also. It was an outstanding day for work in my opinion. I can't wait for the release of the game! 11/25/05- Sorry if I deleated your save. There were some typos. First Runner-up in the 2005 MAG $100 contest 12/23/05- Large updates
unpublished
Just a test.
unpublished , coauthor
Based on the SCLUA fund (Stupid Chickens! Leave Us Alone) commercial from September the 14th VIII, this game shows a new side of the September the 14th universe. Whole squads of chickens are attacking the planet, and only the underfunded and outnumbered anti-chicken squad can stop them... and their mysterious overlord!
Homeropolis: Part IV The Tournament of Champions
unpublished , coauthor
In this game, Dr. Clayton Forrester attempts to crash the tournament with his new-found army & the Ultima Bot. However, with his newfound abilities, he might be no match with a new evil that arises in a freak accident when he groups with Catbert. Included in the game will be a TOC style battle grouping along with the closure to the series... and what will happen to everyone as they take on this new threat.
how much do you like AC/DC?
unpublished
If you like AC/DC, then your gonna fail this qiuz, cuz this quiz is only for AC/DC freakz like, me, but, your gonna do it anyway, so, so be it.
unpublished
They're annoying, they're spoiled, they tattle-tale everytime they think you do something harmful to them, and now...they DIE!! Sure, you were a little kid once but...WHO! FREAKING! CARES?!They suck anyway! And now it's time to take action and demolish all spoiled rotten little kids from Toddler Hell! This is an all-new taste of my games. Not September the 14th, not cancelling Kirby, not going back in time to change Red Sox games, but this time...ASSAULTING LITTLE KIDS!! You will be assigned with each task for every level to shoot and kill the most spoiled little kids of all time. You must stop this evil organization of little kids before they launch a secret weapon: The Tattle-Talator! They shall use this to send an organism that's 3 times the power of every single big guy they keep hiring to confront you in the world to ruin mankind!! And now you must stop them. GOOD LUCK!!
unpublished
5/4/04 Red Sox lose to Cleveland Retards.Go back in time and change the game!
May the 28th 2: Tiff & Tuff Go to Hell
unpublished
They finally return...after four months, Tiff and Tuff snap and try to find a way out of Hell. When they find no way, they send out some minions to Earth, swim into the Sea of Japan, and retrieve the crystal. With the crystal, they can reawaken Yoshikawa and steal his power so they can use it to open the portal so they can finally escape and once again wreak havoc. Good luck in this new adventure!
unpublished , coauthor
This game will rip your tongue off! PeterG:HAHAHAHAHHAHAHAHHa!
September the 14th Math!!!
unpublished
It's September the 14th Math!! Tiff and Tuff have escaped from the depths of Hell and now they're using the physics of Math to spazify good TV Shows! Stop them by solving math equations because learning is fun! And thinking hurts your brain! YAY!!!
unpublished
Here it is. The complete September the 14th collection. Uncut, Remade, and Reloaded.
September the 14th X: The Other Side
unpublished
A new evil is introduced: an evil alien organization called the Sparms have come from a very distant universe. There, in that universe they live on a very distant planet called "Armolia". Now, they have come to destroy both good and evil and conquer everything. Also, there is another group called the Light Spazoids of Tiffany's race. Who are these people? Find out by giving this game a try!
September the 14th: The Wrath of Kahn
unpublished
My return to the world of CYOAs. I hope that this one is better than my previous ones.
Shadow the Hedgehog Personality Test
unpublished
This test is based off the game, Shadow the Hedgehog. It will determined your personality and your purposes. WARNING: Spoilers to the game!
unpublished , coauthor
Make your own cartoons. Make there ratings from TV-Y7 to TV-MA. Make as much episodes and seasons as possible. Make alot of money and use the money to buy ads and comercials. also buy newspaper ads and more.Can you be the T.V. Mogul?
The Legend of Zelda: The Cartoon Saga
unpublished
This game is based off the Legend of Zelda TV Series. Now YOU get to experience the adventures Link had in the cartoon series. Here it is! The first Zelda-based adventure game EVER!
The Pikachu and Links adventure
unpublished , coauthor
Pikachu and Links adventure.
unpublished , coauthor
Before I joined MAG, I had this idea for a series called "The Saga". Now, you will experience it. Chapter 1: Bandit Keith's Return! In this chapter, Keith returns to take on Joey Wheeler and Jack Stallwall. (Preview of Chapter 2: Catastrophic Collision! included if one beats this one by finding the Preview Matinee)
Recent Posts
The "I'm Not Dead" Chat
on 5/7/2013 1:01:09 AM
Although I only made one Christopher Reeve joke, my humor only got worse from there. They would go from unfunny, to repetitive, to unoriginal, sometimes to downright dry and offensive. Basically, I wrote these stories for the same reason anyone would write stories: It was the closest I could get to being a God of a fictional world without actually having to create pictures, animations, programming, filming, or any of that. And, being desperate to escape from such a harsh, mean-spirited world full of tormenters and abusers that spared me very little, it's what I did after discovering this site when I was bullied quite a lot by a member of my family for my tastes in cartoons, television, and video games. Not to go too hard on myself (but I'm afraid I'll have to), I was...the Christian Weston Chandler of this site. There. It's off my chest. By the way, I forgot to tell you where I've been this whole eight years. On YouTube. Yup, after bitching that my Deven711 account was suspended, I built a Deven247 account, where I began making YouTube Poops (mashups or something) and got pretty popular. Then, some copyrighters came after me and I had to privatize everything, costing me 666 subs. Next account came, named Pooper724. Got deleted by WMG during their reign of terror. Now I'm on my current account: Pooper2471. Here's the link. Feel free to look around. http://www.youtube.com/user/Pooper2471
The "I'm Not Dead" Chat
on 5/6/2013 11:16:43 PM
Thanks for the suggestion. :) By the way, I actually went back and read my adventure games that have seemed to be picking up approximately over seven years worth of Internet dust. And after playing through them....uggh....excuse me for a moment, everyone. This won't take long. (pulls out his iPhone and touches an icon) ME: "There's an app for that, bitch." (teleports in a flash of light) (November 26th, 2006) (I am 15, and am in my family's old house, having just finished making the alternate ending to May the 28th) ME06: "Ah, another day, another masterpiece! Can't wait until everyone reads my work!" (I teleport in, and the 06 version of me turns his office chair and jumps in surprise) ME06: "Who the hell are-" (I punch 06 in the stomach and then push his office chair backward so he rolls out) ME: "YOUR WORST FUCKING NIGHTMARE, YOU AUTISTIC FUCKRAT!!" (06 Me is on the floor struggling to breathe or even sob in pain and I kick him in the balls and repeatedly stomp his face in) ME: "You think your Christopher Reeve jokes are funny now, asshole??" (I grab him by the neck and throw him through the glass window. Then, I jump through it and kick him in the balls again) ME06: "OWWWWWW!!" ME: "Wow! That's the hardest I've ever beaten anyone since I made that unfunny Family Guy cutaway joke....SEVENTEEN FUCKING TIMES TOO MANY!!" (I kick him repeatedly in his left eye socket, then I pull out a gun and gently hand it to him) ME: "Now kill yourself, you fucking....walking....MISTAKE OF GOD!! And by the way.....in case you haven't realized yet..." (I walk up to me, laying on the ground, not able to get up) ME: "YOU'RE NOT FUCKING FUNNY!!" (I curb stomp him one last time before teleporting back to 2013.) ME: "Okay. I feel much better now. Anyway, about the new games I might make --" (I take a look at my hands, only to see them fading away and realize....I actually did it.) ME: "Well....fuck." (I bellow "NOOO..." until my particles completely evaporate from existence.)
The "I'm Not Dead" Chat
on 4/14/2013 7:45:44 PM
I will. I doubt I'll actually make anything. I've got that creativity block. Unless anyone has any ideas...
The "I'm Not Dead" Chat
on 2/27/2013 10:56:55 AM
Been forever. Wow. Looking back at these stories, they did not survive the test of time. In fact, they got brutally raped in a prison shower by time itself. Did work hard, I will say that. However, if I just had a little more caffiene in my diet, I could've written some ORIGINAL humor instead of stealing from other stuff.
Back. Trying to write another story. Blocked.
on 5/26/2012 1:20:43 PM
Im back, guys. I became popular on YouTube, that's why I was gone for a while. Well, I decided to return here for a visit and realize that the stories I've put up weren't exactly Grade A quality, and I apologize. I believe I was 12, 13, or 14 when I wrote those stories. Many apologies for those born on a certain date that I named these stories after btw, and for creating such a sad sub-holiday on this site. Anyway, I've been planning on either making a better, more mature reboot of the September the 14th series, or a game based on one of my fan fictions that I have been working on (havent started writing yet, still in the idea phases). It's based on Ultimate Marvel Vs. Capcom 3. Feel free to ask me my idea of the plot. But anyway, good to look back at my past. Not exactly proud of it lol, but at least I worked hard on it (correct me if I'm wrong).
September the 14th
on 9/14/2007 7:44:11 PM
Shut up!
Got my Wii hooked to the Internet
on 4/19/2007 10:25:30 AM
Typing on the Wii is actually kinda easy. There's this cool feature it has where whenever you type something, it gives you a list of words for you to select and it would show it there. It's hard to explain but it's actually kinda fun typing with the remote. I'm also kinda a fast typer so it's no problem for me.
Got my Wii hooked to the Internet
on 4/19/2007 12:12:28 AM
I finally got my Nintendo Wii hooked to the Internet! Man, I never knew this day would come. Also, I am posting this topic from my Wii right now! Sweet!
New Kingdom Hearts II/Tourettes Guy video up!
on 4/7/2007 10:14:32 AM
Crap! I forgot to include the link! Here it is: http://www.youtube.com/watch?v=BepqUjckN6s
New Kingdom Hearts II/Tourettes Guy video up!
on 4/7/2007 10:12:32 AM
Remember Tourette's Guy? Like Kingdom Hearts? You'll love my new video: Tourettes Hearts! A compilation of some of Tourette's Guy's funniest moments dubbed over Kingdom Hearts II cutscenes. You should go see it and tell me what you think.