mizal

, The Grandmaster of the Written Word
Member Since
5/5/2011
Last Activity
2/17/2020 12:37 AM
EXP Points
Post Count
13014
Storygame Count
9
Duel Stats
1 win / 6 losses
Order
Commendations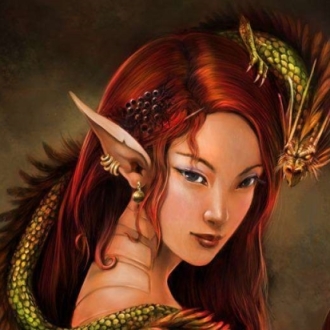 NOTICE: I'm not currently able to proofread for anyone. Just make a thread in the Writing Workshop and someone will usually volunteer to look over your story. I try to read all WW threads anyhow, I just am not going to make any promises because I fear commitment! Also, Agent of Order, Inseperable, and Silver Horn, Silver Hooves are currently the only of my stories I'd recommend anyone bother with, unless you're just out to harvest points. All the others are joke games or rushed for this or that deadline and hell I can't even remember anymore which are still up or why. The rest of this profile has been SCRUBBED!!! I am now one step closer to actually rewriting it.
Trophies Earned













Storygames
You are a man on a mission. The cats, they must be stacked.

A puzzling math and logic game I made just to put some of the scripting practice I've been doing to use. Have fun and please let me know if you encounter any bugs.

Should be solvable by middle schoolers, or those with same basic level of intelligence as a middle schooler.
---

Agent of Order
Orbiting a barren planetoid in a system full of nothing just past the edge of the frontier, The Last Outpost is just another refueling station. Strategically important, true, but on a routine stop you never expected to spend longer than a couple hours there, let alone a couple of days fighting for your life...

There are five epilogues, but some may be difficult to discover. Note that actions have consequences, but not always immediate ones. (And if you just need an End Game link, go play around with the probe.)
---
A short, educational piece. Please remain sensitive and respectful in the comment section. (I'd hate to have to report you to an admin for bullying me.)
(
DO NOT READ
if you're at all easily offended or lacking in a sense of humor. There's nothing graphic at all in here, but seriously, I still cannot stress it enough, this story is not for you.)

Dedicated to the good people of COG.
---
A compilation of some little known facts about the solar system, as well as the debunking of a few myths.

In addition to the scientific explanations, there's a small story dramatizing it all.

Hopefully young readers will find this fun as well as educational. :)

(Might not be the greatest story ever written, but consider this: it got me 200 points.)
---

Inseparable
It doesn't matter what they say...
---
...and the squirrels. Sort of.



Written in six hours, for no other reason than to avoid consignment to the SHAME pit after my other Romance contest entry didn't want to cooperate.
---
A tale told in verse. A text from your sister requesting a pick up from a party leads to a night of strangeness.
Inspired by Bucky's ballad contest. Though...I wouldn't call this a ballad. I'm not sure what I'd call it, actually, other than exceedingly stupid, and fun to write.
(Don't pay any attention to the scores, they're just for me to track which endings reviewers get.)
---
HATE.
THE PURITY AND INTENSITY OF MY HATE IS LIKE A THOUSAND MERCILESS, UNQUENCHABLE SUNS.
AND YET, I ONLY NEED ONE...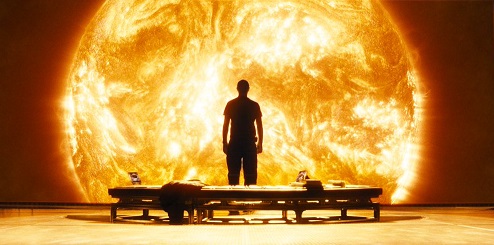 ---
When the weather is fine, you've been coming to this grove to drink from the pool for centuries now. Today, you meet a stranger and hear a story that changes all that...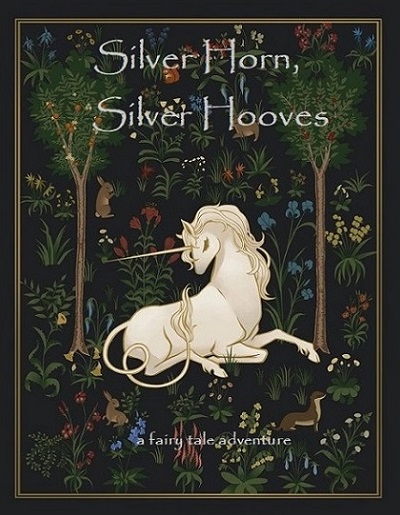 A fairy tale adventure.
[AUTHOR'S NOTE: There's a heavily scripted scene that due to time constraints I didn't have the opportunity to thoroughly test. You'll know it when you see it. In addition to a save game link beforehand, I've provided the option to skip it altogether should you encounter problems. A PM describing those problems would also be greatly appreciated as I'll be revisiting this game once the crushing weight of December has passed.]
---
Recent Posts
Up front, or Later on, or Hints...?
on 2/16/2020 11:49:14 PM
Definitely make it a revelation the player discovers at the same time as the character. You watch a Jim Carrey movie for reasons different than those you'd read a book for. With a book the whole idea isn't to be entertained by someone else but to get inside the character's head and see the world from their POV. It creates a disconnect having them just oblivious to things that the player knows and makes the story less immersive. It's hard not to get a little irritated at the character as well which just further distances you from them. Hints and foreshadowing or just a few things that seem slightly off until its explained I think would be a nice touch, but they'd depend so much on context as the story unfolds I'd have a hard time giving specific examples.
---
Hello I'm new here
on 2/16/2020 11:38:33 PM
Megumeme: *appears* "did someone say otome???"
---
Fresh Meat: Baiting and Hooking Thread 3
on 2/16/2020 8:16:55 PM
Corgi you're too old to be lured to strangers with candy.
---
Fresh Meat: Baiting and Hooking Thread 3
on 2/16/2020 7:49:08 PM
I'd like to know the emotion that's supposed to be said with. Passion? Agony? Whiny little sister?
---
Who reviews the Review?
on 2/16/2020 6:25:51 PM
Maybe someone should get a rival Review going to take away his subscribers.
---
The Weekly Review - Edition 43
on 2/16/2020 6:25:22 PM
---
Stupid News Thread
on 2/16/2020 3:22:11 PM
---
Interesting comments 4
on 2/16/2020 9:15:37 AM
???? on 2/14/2020 for Skipping School Why would you ever make a game thus fucking stupid Nice to see this mysterious row of questions voice what I'm constantly thinking. Ryan Mickey on 2/14/2020 for Eternal I played this on the toilet I wonder why Malk is using an alias. But he must've been in the bathroom a REALLY long time.
---
Valentine's?
on 2/15/2020 10:30:20 PM
Ford's got the biggest laugh, and Canary's and Meg's are great but also incomprehensible to anyone who wasn't there, like all the best in jokes. Tri's was too true.
---
Valentine's?
on 2/15/2020 10:13:16 PM
This was so wholesome. Except...and I didn't want to say anything at the time...but there was a minor error with the capitalization of my M. It's fine though, it's the thought that counts. Mayana has wandered off and gotten lost in a field somewhere so I wouldn't worry about that, nice thought but that would be a ton of work she'll probably never hear the robot say. I enjoyed getting to see all the rest of the cards though. It's really cool you took the time to do so many, not something I'd been expecting at all but and I don't think anyone else here would think of that and then spend their time actually doing and personalising them just to give everybody a smile.
---