MadHattersDaughter

, The Grandmaster of the Written Word
Member Since
8/25/2013
Last Activity
10/4/2022 8:47 PM
EXP Points
Post Count
618
Storygame Count
5
Duel Stats
5 wins / 10 losses
Order
Commendations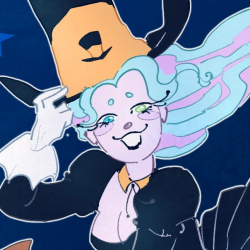 What is the use of a book without pictures or conversations?
~~~
~~~
My commissions are open if you're looking to hire the spectacular me! Send me a message! (I'll get back to you quicker on Discord --- Hatter#5001)
I implore you to read Edithe Zilonis, Soul Thief and Biscuits and Ghosts because sometimes I write too! :~)
Trophies Earned
















Storygames
Your house sits on the edge of the Canis Major Dwarf Galaxy.
My entry for Poison_Mara's Halloween Jam!
UPDATE: I don't remember what this story is about or why I unpublished it but it's called Basement Rats so it can't be that bad.
---

Biscuits and Ghosts
An estranged lover meets an estranged lover, and together they solve a mystery that has been plaguing Blackwood for some time.
The stunning conclusion to the Blackwood Chronicles!
And while this story does stand alone, a clever ghost might read Edithe Zilonis and Soul Thief beforehand. . .
---

Edithe Zilonis
An undertaker meets a dead woman who is more alive than most of the living.
A (mostly) illustrated story involving a very mysterious murder, ghostly romance and spirits possessing --- the dead?
Let's not worry ourselves with the details. This is Blackwood, after all.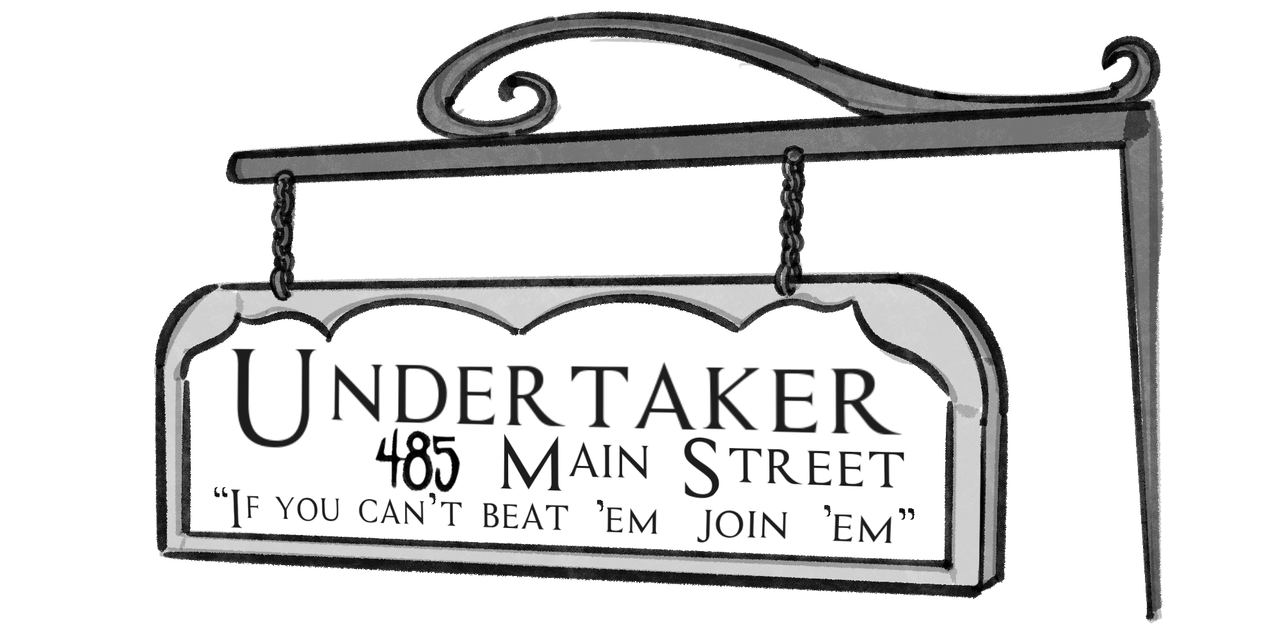 UPDATE 11/9/19: Housekeeping and an added Bonus Update Epilogue. All your questions will be answered in time. Enjoy!
UPDATE 3/13/20: New, better art (finally!) The original art looked like it was hastily drawn in twenty minutes as if I was completely over this story by the time for illustrations came. (You all can tell me when my art sucks, sheesh!) Enjoy!
---

Mission Sunshine
A scientist discovers a bright new life form.
A story about a forbidden romance.
HINT: Some endings have epilogue pages in the journal.
Entrant of EndMaster's Prompt Contest.
---

Soul Thief
The Gods discover a soul thief among humans.
A story about an ethereal romance and an otherworldly mystery.


Entrant and winner of EndMaster's IS "Resurrection" Contest!
---
Recent Posts
mizal's birthday thread
on 9/25/2022 9:58:32 PM
---
HAH LOSERS
on 9/13/2022 9:21:37 PM
I have one too! Maybe we could have a boyfriend play date, as long as yours is up to date on all his shots. :~)
---
Government poll
on 9/2/2022 4:04:21 PM
I promise obligatory tea time at 3pm on the dot every day! And cake for breakfast, lunch AND dinner!
---
The 2nd Annual MHD Appreciation Week!
on 7/20/2022 11:27:50 PM
Thank you all for your lovely drawings and wishes and reviews. I love each and every one of them. It fills my heart!
This last semester of school and life in general has been rough on me and lately I've been the sort of mad that isn't fun at all. But I'm so glad to always have a hat-shaped home in this corner of the internet. :~)
---
The 2nd Annual MHD Appreciation Week!
on 7/20/2022 11:26:55 PM
Best party ever!!
---
The 2nd Annual MHD Appreciation Week!
on 7/18/2022 12:03:17 PM
Ooh, so cute! Hatter in hot pink? I love it
---
The 2nd Annual MHD Appreciation Week!
on 7/16/2022 4:27:46 PM
---
The 2nd Annual MHD Appreciation Week!
on 7/15/2022 10:04:27 PM
Awh, I'll put it right beside all my other illicit teapots obtained via a classic eunuch fight! Right after I brush the hair out of my face
---
The 2nd Annual MHD Appreciation Week!
on 7/14/2022 9:15:32 PM
Oh my god. It's a crime I can't commend this myself.
I'm sure StrawHattersDaughter no doubt won.
---
The 2nd Annual MHD Appreciation Week!
on 7/14/2022 9:08:07 PM
Oh! I certainly hope all those boxes are filled with various hats. I always need a few more!
I love it! Especially those shoes!
---