Psych

, The Contributor
Member Since
3/30/2021
Last Activity
10/12/2021 9:52 PM
EXP Points
Post Count
35
Storygame Count
0
Duel Stats
1 win / 0 losses
Order
Commendations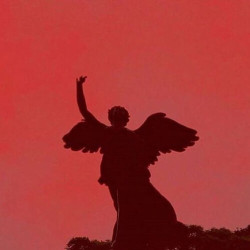 Hi there. I'm Psych, but I usually go by just Psy. I originally joined in April 2015 but decided to return on a new account for a fresh start. Friendly reminder that if you're on a PC, visit
Brad's profile
to get the CYS extension on Chrome and Firefox for an improved browsing and writing experience.
Story Progress:
Demonhunter (title tba): inactive-ish When The World Ends: being mapped out To Valhalla: in progress

Trophies Earned

Recent Posts
Taboo Subject
on 5/13/2021 9:55:19 PM
Unfortunately our time in 'Nam has scarred us all, and you will likely trigger a few flashbacks by writing of The C*t, but as long as it isn't of the forbidden W*rr**r variety or resembling it you'll technically be fine.
---
Any software/method to order your writing?
on 5/11/2021 9:59:19 PM
Yikes. I've been using the online version of Twine so I'm hoping I don't run into that.
---
Any software/method to order your writing?
on 5/11/2021 5:13:43 PM
I've used Twine a while back for other stories, and I use it solely for seeing the branches of my storygames as well as making notes of events, backstories, etc. for each page. I never bothered releasing actual stories on the platform (CYS supremacy), I just felt that their means of mapping and organizing pages and events was simple to get the hang of and navigate through. It's also free to use.
---
Let's Play Skybreak!
on 5/3/2021 11:37:57 AM
---
A Small Story (vote)
on 4/27/2021 11:23:07 AM
Water wand seems to be the better option here in terms of harmlessness, along with invisibility since she's small and probably won't be much of a formidable opponent to any potential enemy. Better safe than sorry.
---
Added a cyberpunk tag
on 4/26/2021 10:01:38 AM
Cyberpunk contest would be fun.
---
Wow, what a week! (It's only Tuesday)
on 4/22/2021 5:38:41 PM
Happy birthday! Sick sword by the way.
---
New to the site, and technical question
on 4/16/2021 7:09:44 PM
Welcome to CYS. Love the reviews by the way.
---
Help CoG refugees learn the editor
on 4/16/2021 6:22:19 AM
The Help & Info section has different articles regarding the storygame writing functions of the site, as well as how to use variables and scripting in your game.
---
hello
on 4/15/2021 6:25:24 PM
Welcome to CYS. As long as you value good grammar and punctuation and don't act stupid you should be fine.
---