java

, The Wordsmith
Member Since
10/15/2005
EXP Points
Post Count
73
Storygame Count
0
Duel Stats
4 wins / 5 losses
Order
Commendations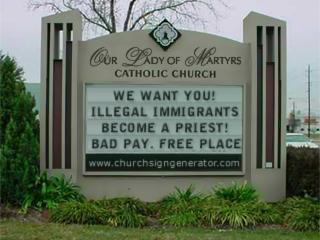 Hi!
I just thought you'd like to know i can make Flash Animations!
JJJ this is an animation for The Tower II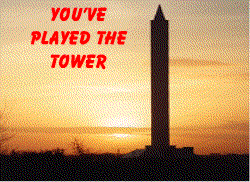 Trophies Earned

Storygames
Armed Forces Quest: Terrorist Attack!
unpublished
Quickly Soldier! Battle Stations you are going to have to make the right choices here, or your life could be taken!
---
unpublished
Not a Game.
Just like a database of Flash animations all made by me.
Feel free to use them just leave a comment saying what you are using them for!
Also The Animations are only to be used on MAG or CYS Please tell me if you find these animations anywhere else!
---
unpublished
---
unpublished
This is Quest for the new Class on my Forum RPG Total War. I made a new class to celebrate 5 registered Members!
---
unpublished
You are a Worker at a missile silo!
---
unpublished
You have been a fan of street racing since you were little. Your dad got you into it, being a racer himself. You are a street racer too, but can you live up to your reputation? Find out in night racer.
Note: For some odd reason The Ranking pages have a massive gap between the start of the page and the Ranking Table
V. 2: Money bug fixed.
---
unpublished
You are a Human and one day when Planting flowers in the back Yard come across little blobby things! You went to through it away but just as you moved it over the bin it screamed! So you met the Squishys
---
unpublished
You are a police officer on the street. You have to clean up your area.
---
unpublished
Stealing Cars! I know its not Original!
---
The Christmas WHO R U answering machine!
unpublished
Are You A Humbug Or A happy elf FIND OUT TODAY!
---
unpublished
Be the mayor Of Tang-Town
---
Recent Posts
GAMEBOOK NEWS
on 5/11/2007 3:45:34 AM
You need to distrubute it to Britain! There are hundreds of publishers intrested in gamebooks over here!
---
Australia--America--Canada
on 5/11/2007 3:40:04 AM
WHY IS NOBODY REPLING TO ME???????
---
Australia--America--Canada
on 5/8/2007 5:26:24 PM
How about Brits? Im british.
---
Guess whose day it was
on 3/11/2007 6:15:13 PM
So legally you can: Drink,Drive and have sex! Whoop!
---
Java1
on 3/10/2007 4:30:46 AM
Just so you all know!
Java1 isn't me! Its my friend, he couldn't think of a name so he stuck a 1 on the end of my name!
---
Uploading pictures
on 3/8/2007 5:33:21 PM
i just copy and paste the image! Its quicker
---
Night Racer
on 3/8/2007 2:37:53 PM
Night racer is going to be a RPG And im going to update it every now and then so that then it makes it even better!
So please tell me of any Updates you want!
---
Hidden Links
on 3/8/2007 7:44:22 AM
Is there a way to make a link that you can only click if you have a certain item?
---
The 2006 Contest Results!
on 3/8/2007 4:02:43 AM
oh yh lol!
---
Dice
on 3/7/2007 4:28:24 PM
cool thanx
---