hetero_malk

, The Grandmaster of the Written Word
Member Since
3/14/2020
Last Activity
6/7/2023 1:04 AM
EXP Points
Post Count
515
Storygame Count
3
Duel Stats
3 wins / 6 losses
Order
Commendations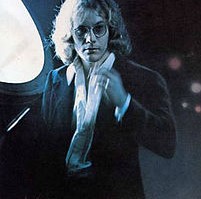 "In normal times a mad man like Malk would have been hanged for his crimes. However in this time of darkness mad men can reach positions of great power" - EndMaster
Joined: 7/18/2014
Go review my game http://chooseyourstory.com/story/winter,-after-the-harvest
Alternatively, go read my short stories http://chooseyourstory.com/forums/creative-corner/message/26566
If you want a short game, play this http://chooseyourstory.com/story/cybermonkey
A list of my achievements:
Achievement Unlocked: Questionable Parentage (10)
Achievement Unlocked: Not Mine (-10)
Achievement Unlocked: Uganda's Most Wanted (60)
Achievement Unlocked: Begging For The Abyss (-300)
Achievement Unlocked: Lord of the Edge (200)
Son of King Lugalbanda, who became a god,
and of the goddess Ninsun.
Trophies Earned











Storygames
A short, silly, high-octane ride through a cyberpunk future where your bullets are few, your friends are fewer, and the long tentacles of the law are slithering up your pant legs. 
I am aware that technically, writing a sentence in all capital letters is gramatically incorrect. I did this on purpose, several times, for stylistic effect. If you point this out in the reviews, a team of hit-apes will kick in your door. 
---
HIGH OCTANE ALL CAPS PRIMATE MADNESS From the creator of
CYBERMONKEY
, the genre defining cult classic that got the author EXCOMMUNICATED from the IFDB! Entered into EndMaster's 2021 Manifest Destiny contest in the last moments before the bombs fell.
---

Winter, After the Harvest
Winner of EndMaster's 2020-2021 Grimdark Contest!
Take the role of Lord Winter, an aspiring sorcerer and the scion of a noble line that has fallen into obscurity. 
Contains scenes of intense gore, brutality, and sexual violence. 
Cover art by the talented MadHattersDaughter.
---
unpublished
---
unpublished
"Death is struck and nature quaking;
All creation is awaking,
To its Judge an answer making.
Lo, the book, exactly worded,
Wherein all hath been recorded;
Thence shall judgment be awarded.
When the Judge His seat attaineth,
And each hidden deed arraigneth,
Nothing unavenged remaineth."
-- Dies Irae
Ultimately, the fate of life is to destroy itself.
---
Brothers of the Breaking Dawn
unpublished
---
unpublished
---
Spear of Flint, Sword of Bronze
unpublished
---
unpublished
this is so fucking stupid
---
Whom the Gods Would Destroy
unpublished
---
Recent Posts
Books you read in school
on 6/4/2023 2:29:21 AM
Genre fantasy can be great but it's not mind expanding in the way that fleshy little shitlings need to be exposed to. Not teaching the high art / low art distinction at a younge age is how you get Marveltards 
---
Books you read in school
on 6/4/2023 2:23:44 AM
Deptford Trilogy 
Moby-Dick 
A Farewell to Arms
For Whom the Bell Tolls 
Frankenstein + Dracula  
The Adventures of Tom Sawyer 
Iliad + Odyssey 
I think this list of ten is based and hard enough to instill a deep love of reading while also being educationally valuable. Kids are smarter than you think; they can either adapt and become good readers or fuck off and die. 
Of the books I was assigned as a teen, Fifth Business made the biggest impact, and its sequel The Manticore literally changed my view of reality. Profoundly based works. 
---
2023 Spring/Summer Contest: Gone Fishin'
on 5/17/2023 12:36:50 AM
Joining on the condition that an entire navy assembled to battle a sea beast is a form of fishing 
---
Should Ford be banned?
on 5/12/2023 3:35:13 AM
So excited for when you publish Deepthroat Circus: Bussy so I have an excuse to ban you 
---
Authors with most influence on your writing style?
on 5/9/2023 4:16:58 AM
Lovecraft, Danielewski, Mitchell's Homer translations and the Hebrew Bible are my big influences right now. 
---
Should Ford be banned?
on 5/1/2023 10:32:24 PM
Ford should not be banned. As our virtuous customs and ancient culture is further diluted, it's imperative we keep around as many of the old guard as we can 
---
Villain Lair
on 4/24/2023 2:12:05 PM
---
Mystic's Writing Advice: Character Dynamics
on 4/23/2023 5:45:17 PM
Shut the fuck up fatty, you are unfit to even drink of his istinja vessel. 
---
Mystic's Writing Advice: Character Dynamics
on 4/23/2023 5:44:48 PM
This sounds like great advice to have a bunch of characters who read as fundamentally samey 
---
EndMaster's Prompt Contest 2
on 3/5/2023 9:54:46 PM
Pre emptively consigning myself to SHAME here. Too much last minute bullshit ate up my writing time. 
---