hetero_malk

, The Grandmaster of the Written Word
Member Since
3/14/2020
Last Activity
10/20/2021 12:22 AM
EXP Points
Post Count
354
Storygame Count
3
Duel Stats
3 wins / 6 losses
Order
Commendations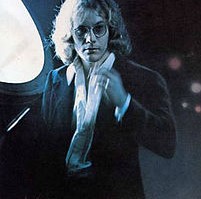 "In normal times a mad man like Malk would have been hanged for his crimes. However in this time of darkness mad men can reach positions of great power" - EndMaster
Joined: 7/18/2014
Go review my game http://chooseyourstory.com/story/winter,-after-the-harvest
Alternatively, go read my short stories http://chooseyourstory.com/forums/creative-corner/message/26566
If you want a short game, play this http://chooseyourstory.com/story/cybermonkey
A list of my achievements:
Achievement Unlocked: Questionable Parentage (10)
Achievement Unlocked: Not Mine (-10)
Achievement Unlocked: Uganda's Most Wanted (60)
Achievement Unlocked: Begging For The Abyss (-300)
Achievement Unlocked: Lord of the Edge (200)
Trophies Earned










Storygames
A short, silly, high-octane ride through a cyberpunk future where your bullets are few, your friends are fewer, and the long tentacles of the law are slithering up your pant legs. 
I am aware that technically, writing a sentence in all capital letters is gramatically incorrect. I did this on purpose, several times, for stylistic effect. If you point this out in the reviews, a team of hit-apes will kick in your door. 
---
HIGH OCTANE ALL CAPS PRIMATE MADNESS From the creator of
CYBERMONKEY
, the genre defining cult classic that got the author EXCOMMUNICATED from the IFDB! Entered into EndMaster's 2021 Manifest Destiny contest in the last moments before the bombs fell.
---

Winter, After the Harvest
Winner of EndMaster's 2020-2021 Grimdark Contest!
Take the role of Lord Winter, an aspiring sorcerer and the scion of a noble line that has fallen into obscurity. 
Contains scenes of intense gore, brutality, and sexual violence. 
Cover art by the talented MadHattersDaughter.
---
unpublished
---
Spear of Flint, Sword of Bronze
unpublished
---
unpublished
this is so fucking stupid
---
Whom the Gods Would Destroy
unpublished
---
Recent Posts
Rant Thread
on 10/4/2021 9:11:28 PM
---
Rant Thread
on 10/4/2021 4:54:07 PM
---
Satanic Nazis
on 10/1/2021 7:56:10 PM
That's only true if you take them at their word. Nazi high command was dominated by weird perverts 
---
Will Ebon return?
on 9/28/2021 2:47:56 PM
Steve logged in yesterday. 
Wibn has debased himself to the point where he has lost what little esteem he had 
---
Marshalling the Faithful
on 9/20/2021 10:37:45 PM
Hello everyone, Malk here. Just want to let you all know that the Hollywood Jews business types have produced a blasphemy most foul, and disrespected the years of lethal preparation and gene-modding required to create a chimpanzee who can effectively perform CIA wetwork duties. As always, if you want authentic, verified information on hit-monkeys, I implore you to do your research from credible sources.
width="560" height="315" src="https://www.youtube.com/embed/uf9BjbBxrhE" title="YouTube video player" frameborder="0" allow="accelerometer; autoplay; clipboard-write; encrypted-media; gyroscope; picture-in-picture" allowfullscreen>
---
Duel
on 9/18/2021 9:41:35 PM
Your parents are fucking diseased lmfao. 
---
Dungeons & Drag Queens
on 9/13/2021 11:17:47 PM
Every queen has gone home carrying only one of her stilettos, at least once. Ditch it, girl. 
---
Escape the Dark Sector - Team Alpha
on 9/13/2021 8:58:57 AM
Cook slams the syringe into himself without a second thought. "Looks like we're about even. I'll take point, don't want your ass to get digested or some shit."
Whatever comes next, he's sure of this: the next round of combat he will dive for cover and call for the medical drone again. 
---
Escape the Dark Sector - Team Alpha
on 9/12/2021 9:18:35 PM
"Man gimme the medibot!" Cook yells, diving for cover. 
---
Inspiration?
on 9/12/2021 8:46:54 PM
Basically, I think you have to take inspiration from everything. It's a dumb cliche, but I've found my writing has gotten a lot better and more fun to write ever since I started focusing on being inspired. I shamelessly rip off details from my own life, every piece of media I consume, other people's irl stories, etc. Anything to make the universe of your world more fleshed out. 
---