Killa_Robot

, The Wordsmith
Member Since
11/25/2008
Last Activity
5/19/2013 10:23 PM
EXP Points
Post Count
3958
Storygame Count
1
Duel Stats
0 wins / 1 loss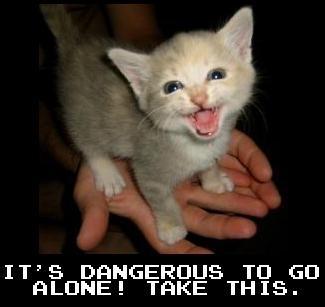 Where the hell is my toaster....
Trophies Earned



Storygames

Survive the Zombies
Yep, another zombie game. No worries though, this one is different, it has phases. Also random deaths are rare (but still exist), use your head and you should be fine. Endings are (In order of how good they are) Best: 9001 points Secret: 8000 points Excellent: 4000 points Good: 300 points Decent: 200 points Mediocre: 100 points Bad: 50 points Death: -666 points Update: 07-03-2012 - Fixed grammar & spelling errors (more than I would care to admit) - Added scores for endings - Fixed some routes - Made ending phase harder like it was supposed to be Stats: [197 Pages, 297 Links, 9 Epilogues, 10 end-game achievements, and many different ways to die!] Hope you enjoy it!
Articles Written
How to create a codex
In my story, the codex is a page with a list of entrees of different creatures. Each creature has it's own page dedicated to it, and the page always links back to the codex. The key thing about the codex, is that it's accessed through an item, and as such can be used at any time in the story. Any Page Codex Any Creature Entry
Recent Posts
Score Cheat Prevention
on 5/16/2013 3:13:52 PM
Well it's the internet browser doing it if I'm not mistaken, not the storygame lol.
Score Cheat Prevention
on 5/16/2013 4:00:12 AM
You can't, because it automatically undoes whatever you did if you go back.
Score Cheat Prevention
on 5/15/2013 1:31:48 PM
It automatically undoes it when you go back if I'm not mistaken.
Good Non-Lovey Duets
on 5/14/2013 2:58:05 PM
Epic rap battles of history :P
Looking for Loop Advice
on 5/14/2013 1:53:19 AM
Pretty much what Aman said. Rather than reusing the same page, I'd take the original page, and make small changes to it. Maybe the perception is slightly different, or maybe the character comments on how something doesn't quite feel right. Either way, simply looping the same page again and again is a bad idea.
Kill Aman's Mustache! (released)
on 5/12/2013 5:05:38 PM
Honestly it's not that hard lol. Once you get past the first loop sequence it's pretty straight forward.
Need questions
on 5/9/2013 4:52:04 PM
Just don't listen to them - problem solved.
Names?
on 5/9/2013 3:28:20 PM
We actually just had a discussion about this haha. To put it simply, it's possible, but not easy, to have a player-choosen name, so we don't really recommend it. If Alex ever gives us string (word) variables, player-choosen names will become very possible and quite easy in comparison to now.
LC Game Thread 4
on 5/8/2013 9:13:39 PM
Any news on what you plan to do with LC?
Items... Can I change variables?
on 5/7/2013 8:43:48 PM
Can you describe what you want to do a bit more? Like you use an item, do you stay on the page? Do you go to a different page? Why are you using an item to change the variable?