Rivertail

, The Reader
Member Since
12/16/2014
Last Activity
1/18/2017 9:26 PM
EXP Points
Post Count
9
Storygame Count
0
Duel Stats
0 wins / 2 losses
Order
Sage
Commendations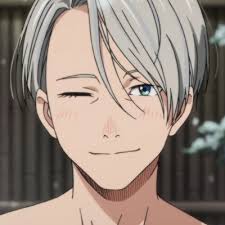 *horribly regrets username*
Woah, hello there.........
No one ever visits my page, why are you here?
If you like losers, well here I am. Lord of the Losers. I've been here for quite a while and I don't do anything special. I procrastinate a lot, so I am a tad unreliable. Um, yeah.
*yelling bc J-Hope is the best fite me Jungkook*
My interests wouldn't interest you so if you ever wish to speak to me ( I haven't the slightest idea why you would...) feel free to. Use anything as a conversation starter, I doubt I'd care too much.
Woah nelly I'm such an otaku it hurts

Woops it looks like it's time for you to leave my profile now. Please don't come back, I'm quite dull.
Storygames
unpublished
Just a short little game about Yuri!!! on Ice. Might have some fluffy yaoi. Will be v shit since I'm not putting much effort into it.
Recent Posts
hello
on 1/13/2017 6:14:15 PM
If you knew that typos and poor grammar were looked down upon on this site then why bother covering it up? Wouldn't it be easier to just write normally with proper grammar and few typos present? That's a bit too much of a hassle for me but whatever... You are welcome do what you want \(._.)/
hello
on 1/3/2017 2:56:41 PM
Hello.
Otome games
on 11/22/2016 8:44:58 AM
He's a sweetie
Otome games
on 11/22/2016 8:43:49 AM
(thank you, YOI is the best) Mystic Messenger is my absolute favourite at this moment. Who's routes have you completed? Any bad ends?
Otome games
on 11/22/2016 8:42:39 AM
Hustle Cat is a very cute game, but its pretty short. I'm not exactly sure if it's something you'd enjoy or not, but you could look it up just to see what it's about.
Otome games
on 11/22/2016 8:41:12 AM
Heck yes it is! It was very fun to play!
Otome games
on 11/19/2016 2:32:08 PM
Discuss some good (or bad) Otome games with anyone who feels like it. Some games I have enjoyed are Hustle Cat, Mystic Messenger, Hatoful Boyfriend, and much more. This may sound a bit sad to those of you who don't play Otome games, so don't join if you do not wish too.
Should I watch Miraculous Ladybug?
on 4/22/2016 11:35:22 PM
About 90000% of the time my friend is constantly bothering me and begging me to watch Miraculous Ladybug. I'm just not sure if I should or not. I already have several (horrible, yet so interesting) fandoms in my life, and I want to know if this one is worth the try.
Victoria Aveyard anyone?
on 4/22/2016 11:26:13 PM
I found this author a while ago when I got a book during the winter holidays and I find that she writes pretty well. I just wanted to see if anybody has read anything by her (eg. Red Queen, Glass Sword, Cruel Crown and so on.) If you have read her books, what do you think of them?