TheNewIAP

, The Grandmaster of the Written Word
Member Since
10/26/2014
Last Activity
12/18/2017 10:27 AM
EXP Points
Post Count
1556
Storygame Count
0
Duel Stats
0 wins / 0 losses
Order
Commendations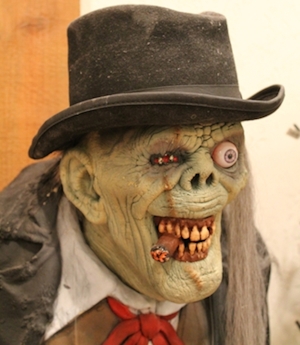 What can I say about myself? I love to read, write and play the guitar (flatpicking and classical, mostly, but I do enjoy folk tunes and Civil War diddies, as well). I have a lot (and I mean a lot) of varied interests and hobbies. I won't bother to bore you with a long list, though. And I'm also on constant lookout for "real life" adventure wherever and whenever I can find it.
I haven't published anything yet, but it's not for the lack of trying. I've gained a few wrinkles, a few white hairs and a bald spot (from tearing my hair out in frustration) because of it, too. There are always too many ideas flooding me while I write that I just can't seem to hold on to a single one long enough to see it through.
Anyway, I've been a member here longer than this profile would indicate, so if there's anything I can do to help, just let me know...
Trophies Earned





Storygames
Working Dullahan Story Title placeholder
unpublished
On the surface it seems to be a just another tranquil little mountain town, but within its bounds are closely guarded secrets and an ancient evil. Will you be able to unravel the secret in time to save the day or will you lose your head? You decide!
---
Recent Posts
Hello from Korea.
on 12/15/2017 7:09:02 PM
Welcome to the site.
---
Hello from Korea.
on 12/15/2017 7:07:45 PM
@Mynoris It sends you a notification that you've been tagged in a post.
---
MA BIRTHDAY!
on 12/15/2017 6:57:03 PM
I was gonna say that.
---
I'm Making Progress but encounter bugs
on 12/11/2017 5:24:47 PM
Not sure what you're copying from, but you could paste it into a basic text editor before copy/pasting to the site. That should clear away all the useless characters you pick up from various word processing programs.
---
Auto-Watch Own Forum Posts?
on 12/9/2017 8:24:01 PM
It used to be this way, but now you have to tick the option in your profile.
---
The Emperor's Zoo
on 12/9/2017 7:10:13 PM
I'm sure glad I'm not competing with you in this contest. Oh wait, I am. Anyway, good luck to you all the same.
---
Don't lose your head!
on 12/9/2017 7:07:08 PM
Thanks! I'll need it...
---
Don't lose your head!
on 12/9/2017 7:04:30 PM
Yeah, this prompt feels like it was tailor-made for me. I'm just having a bit of trouble knowing where to even begin, but I'll get there. Maybe... "A lot of different ways you could go with it." I'd wager that "insane" wasn't one of the ways you were referring to...
---
Introducing Myself
on 12/7/2017 11:04:00 PM
A bunch of us from my HS graduating class took one of their campus tours. They set us up in their dorms and we had a blast! But, that was a long time ago. Anyway, welcome to CYS!
---
Don't lose your head!
on 12/6/2017 1:57:26 PM
I will use this post for my biweekly updates. (PLEASE DO NOT RESPOND) 12/6: Plotted main path and plan to start writing tonight. 12/9: My project word count is currently at 2.4K; mostly brainstorming, etc. Haven't begun writing the actual storygame yet. 12/13: Tweaked the setting and characters a bit and narrowed the focus. With any luck I'll be able to write the darned thing. 12/16: Still banging my head against the brick wall that is this project.
---