Shadowdrake27

, The Contributor
Member Since
11/26/2018
Last Activity
11/18/2019 4:08 AM
EXP Points
Post Count
267
Storygame Count
4
Duel Stats
3 wins / 0 losses
Order
Commendations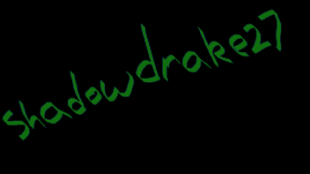 Wow a blank page with the topic of "me." A normal person would have this full of exciting things about them self. Me? I would rather you read my work and form your own opinion about me. Unfortunately I am a perfectionist with a job, family, and life... so my writing may come out slowly. Therefore, I will call myself a mystery. I act like I am 12, but am at least double that in age. I have been coming to CYS to read awesome stories for awhile. I am currently using it as a medium to plop down all the stories that have been in my mind with no where to go. Read them at your own discretion, or don't. I will have fun putting them out there regardless. Feel free to message me with questions, or just to talk, I like both bouncing ideas off people and chatting. I just might not answer right away if I am trapped in the real world at the moment.
*disclaimer: I am not a grammar freak! That may show up in my writing and my reviews! Please comment if a story has such bad grammar that it takes away from the story! I am working on improving in this area. Of course if I misuse one semi colon in a 200 page story, I am going to secretly judge you for leaving that comment! But I respond well to criticism usually so it will be okay.*
-shadowdrake27
Trophies Earned

Storygames
Clearstone was a peaceful place where a man could forage his own path in life, but that was before Mad Dog Roberts took it over. Now Clearstone is owned by the Roberts Mining Co. and the people are little more than cogs in Roberts golden machine. This traveling cowboy isn't a part of that machine, and he isn't about to leave without a fight.
---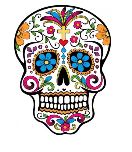 Matthew Mercia had never believed in the Day of the Dead the way his mother did. He didn't get excited to wake up on November second to celebrate the lives of relatives who had passed--until he was one of those relatives. Now he can only wake up on the day of the dead, so he only has tonight to walk among the living. How did I die? Who killed me? Why? These questions may just keep Matthew from celebrating this Dia de Muertos.
Authors Note:
This story was written in four hours for Ectocomp 2019 with 4,500 words, 7 unique endings, and one epilogue. It is based on the All Souls Procession Weekend in Tuscon Arizona. No additional knowledge is needed to read the story, but if you want more information on anything look up the event! 
Image from: http://clipart-library.com/day-of-the-dead-clipart.html
---
A suspense/horror story. It is about a cabin you inherited from your creepiest uncle (yeah you know the one). There are two possible endings. Good luck.
Tips:  Use the link at the end to go back to the beginning, even if you die you can continue to play. Hit "Drive to cottage" after each play through and look for the room that changed. You will face a choice in that room that will decide if you live or die, again.
Note: A special thanks to Chris113022 and Gower who play tested, and proofread this story.
---
Professor Gower sits in his big, big oak desk, glasses perched precariously on his nose. He lays a fountain pen down atop his grade book and steeples his hands with something of a patient sigh.
He has warned his students:
The purpose of this thread is to have a place to talk about smallish issues of language, style, syntax, grammar, word choice, paragraph structure, or whatever. This is for microlevel issues, not big stuff like "what should I write about?" or "how do I make interesting choices?" or "is that mole bigger than yesterday?"

Bring a piece of your work-in-progress, and let's all discuss it together.

It's worth 40% of your grade, and you may not have an extension.
Alas, no one has come to his office today. This is not an issue though: Professor Gower has better things to do.
Authors Note:
Time travel story-game requested by Microblue with permission from Gower.
Special thanks to TheChef for play-testing and proofreading.
The Description was mostly written by Gower, and the rest is the author's original account of the real adventures of the English professor that travels in time to ensure the safety of literary classics. While you can read this story on its own, it's recommended that you have some familiarity with the classic authors Homer, Marie de France, and Euripides. It's also recommended that you read The Iliad, Lanval, Medea, and Beowulf before reading this story. General knowledge of those works will be accepted for this story but will do nothing for your grades on Gower's quiz to follow.
There are two possible endings. There are also four authors to meet, four literary gems to save, and four historic items to frame in Gower's office; however, there is only one epilogue.
Please enjoy as you travel to the past to meet Gower's favorite authors.
---
A dark and stormy mobile game
unpublished
A horror game that describes that time you, your friend, and I explored that creepy hospital. I want to dedicate this game to our memories together on that crazy night.
Authors note:
I only had my phone to write, so I am making a game 100% mobile written. They say it is a bad idea, but I know better than "them" anyway! This will be the best game you ever read! And I am going to write it faster than anyone has ever written a story!
Edit: okay this is hard, I may need some help finishing this.
Edit to the Edit: I' I'm fed up with this shit! You write the story if you want to read it so bad!
---
unpublished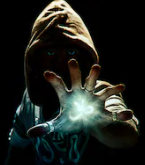 Todd, a master of dark magic in a world that forbids it, has a chance to prove that dark magic can be used for good; unless he becomes the dark lord that everyone fears. Will Todd become a hero, or is he destined to be the villain?
Notes:
More of a story with multiple outcomes than a game.
There are no right or wrong answers, although you have the option of getting yourself killed many times, and choices matter.
## unique epilogues are available. 
On the first page, there is a link to background information on the world and how it is structured. This link is for people that like to have the basic understanding and context that the main character has at the start. It is completely optional.
---
Leroy and Mika's Organic Poetry
unpublished
Let's write a poem together,
about nature or the weather.
Alternating lines, you and me,
 writing in perfect harmony.
I will write a line, you the next,
our lais is a river of text.
Leroy and Mika are parting ways for the better part of three years. They have signed up for the Peace Corps and are going to opposite corners of the globe to make a difference in the world. Their shared loves are poetry and the environment. This lais is the perfect poem to remind them what they mean to each other; they just have to write it.
---
Recent Posts
CYS Book Club: Book Eight
on 11/16/2019 12:22:56 AM
Yeah I had fun making it, but I completely ignored how a reader might interpret things. I also forgot that while it is a "game" format the story has to be compelling too. It was pretty rookie stuff.Oh, I am sort of glad it went fast in that sense!

It certainly could benefit from more meat and more of a story telling element. I appreciate the review and feedback! I take it all in when writing future games.
---
CYS Book Club: Book Eight
on 11/15/2019 8:58:45 PM
I have a unique vantage point, but I think it's a very accurate review. I didn't think about the question: "why would I want to read this story?" The idea was that it was boring and funny (like a light sarcastic tone) until a haunt happened and then, suddenly, something crazy and scary happens. The ending is better, but I didn't make the story as exciting as the ending.
I was warned about weak characters as well, but I didn't listen and I don't even like the main character. My thought was that I wanted the reader to imagine it as "them self". I also wish I could take credit for the font changes... I wrote part of the game on my phone, and I think the mobile version types in a different font... anything small was input on my phone. I never went back and checked that.
Edit: it was not a quick game, but the writing was done quickly, almost as an after thought. I originally made this to practice on page variables and conditional text/links. I threw the story in there AFTER I constructed the house and the "haunts" as an entertaining way to see if my conditional text worked. That might be why the story seems rushed...
---
The Smallest Servants - Squirrels and the Ramayana
on 11/15/2019 5:42:18 PM
I would love to read it! I'll admit that my knowledge of the subject is very low though.
---
Powitoc!
on 11/15/2019 11:47:59 AM
The entire story takes place with you as Joker... "don't mind me I just fly the ship and bang the AI!"
---
Powitoc!
on 11/15/2019 8:49:41 AM
I didn't notice the mass effect fan fic, but there is a specific article about writing good fan fic!
---
Powitoc!
on 11/15/2019 7:31:11 AM
Hello! That counts as an introduction, congrats! Welcome to the site!
 
I look forward to reading your stuff! Make sure to check out some of the guides in the help & info section! You can also post questions or talk about your game in the writing workshop! 
 
I recommend you start with a shorter game to get some practice, and that you read a bunch first!
---
The Smallest Servants - Squirrels and the Ramayana
on 11/15/2019 3:04:12 AM
This isn't a bad place to change that habit. Mizal has a point though, if you start small you increase your chances. Stories with choices that branch grow exponentially. You can write the prologue, intro/background, or eventual first page first to get a sense of accomplishment. It would also give people a chance to provide feedback on your writing and help you improve it for the real story. Then you can use that excitement to launch into writing what you actually want to publish. That is just one option though.
---
CYS Book Club: Book Eight
on 11/14/2019 7:19:48 PM
I was just going to do book seven for my review this week and participate in the discussion for this weeks book. I rather like the author they are reading this week (haha).
---
CYS Book Club: Book Eight
on 11/14/2019 7:08:06 PM
Join me in the catch up crew!
---
CYS Book Club: Book Eight
on 11/14/2019 6:52:43 PM
It seems a bit longer than the rating suggests because it loops, but it isn't a very long game. A week is more than enough time to play through it a few times.
---