mizal

, The Grandmaster of the Written Word
Member Since
5/5/2011
Last Activity
2/26/2021 7:35 PM
EXP Points
Post Count
16303
Storygame Count
9
Duel Stats
1 win / 6 losses
Order
Commendations
Avatar and other art by the amazing MadHattersDaughter unless otherwise noted.
Hi. If you're browsing with a PC, you should get the Chrome or Firefox site extension made by
BradinDvorak
. It lets you set dark mode from your profile and improves formatting for a better reading experience along with various other improvements and an overall facelift for the site. NOTICE: I'm not currently able to proofread on request. Just make a thread in the Writing Workshop and someone will usually volunteer to look over your story. I try to read all WW threads anyhow, I just don't like to make promises because I fear commitment! Also,
Agent of Order
,
Inseparable
, and
Silver Horn, Silver Hooves
are currently the only of my stories I'd recommend anyone bother with, unless you're just out to harvest points. Most others are joke games or rushed for this or that deadline or prompt and hell I can't even remember anymore which are still up or why. For something short (very short) and sweet, do check out the entries in the
Tiny 'Topia
thread. The theme is dystopic and utopic storygames in 2250 words or less. But if you're wanting a recommendation of a random story that is good, check out:
Winter, After the Harvest
. (Will be updating this spot
weekly
monthly
, whenever I remember to.) And the rest of this profile has been SCRUBBED!!! I am now one step closer to actually rewriting it.
(CYS flag by Sentinel)
Trophies Earned














Storygames
You harvest in the Arena. Every machine needs a function, and that is yours. Written for the Tiny 'Topia challenge.
---
You are a man on a mission. The cats, they must be stacked.

A puzzling math and logic game I made just to put some of the scripting practice I've been doing to use. Have fun and please let me know if you encounter any bugs.

Should be solvable by middle schoolers, or those with same basic level of intelligence as a middle schooler.
---
Orbiting a barren planetoid in a system full of nothing just past the edge of the frontier, The Last Outpost is just another refueling station. Strategically important, true, but on a routine stop you never expected to spend longer than a couple hours there, let alone a couple of days fighting for your life...

There are five epilogues, but some may be difficult to discover. Note that actions have consequences, but not always immediate ones. (And if you just need an End Game link, go play around with the probe.)
---
A compilation of some little known facts about the solar system, as well as the debunking of a few myths.

In addition to the scientific explanations, there's a small story dramatizing it all.

Hopefully young readers will find this fun as well as educational. :)

(Might not be the greatest story ever written, but consider this: it got me 200 points.)
---

Inseparable
It doesn't matter what they say...
---
...and the squirrels. Sort of.



Written in six hours, for no other reason than to avoid consignment to the SHAME pit after my other Romance contest entry didn't want to cooperate.
---
A tale told in verse. A text from your sister requesting a pick up from a party leads to a night of strangeness.
Inspired by Bucky's ballad contest. Though...I wouldn't call this a ballad. I'm not sure what I'd call it, actually, other than exceedingly stupid, and fun to write.
(Don't pay any attention to the scores, they're just for me to track which endings reviewers get.)
---
HATE.
THE PURITY AND INTENSITY OF MY HATE IS LIKE A THOUSAND MERCILESS, UNQUENCHABLE SUNS.
AND YET, I ONLY NEED ONE...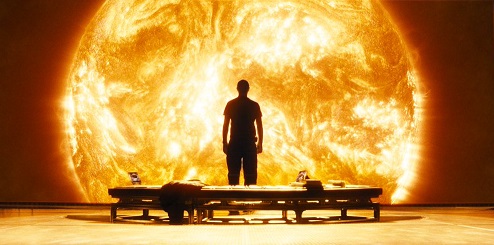 ---
When the weather is fine, you've been coming to this grove to drink from the pool for centuries now. Today, you meet a stranger and hear a story that changes all that...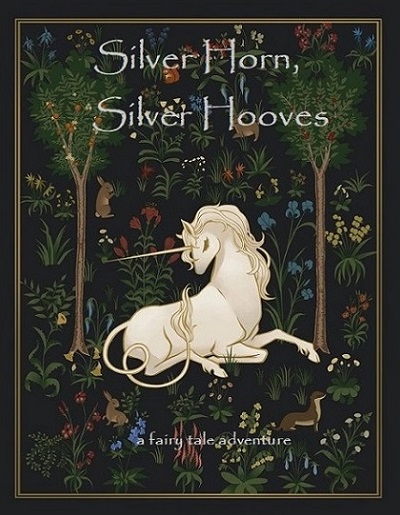 A fairy tale adventure.
---
unpublished
I have no idea why I wrote this. All I can say in my defense is that it seemed like a good idea at the ti--wait no that's a lie, I said, repeatedly that this was stupid and shameful every time I mentioned working on it.

The truth is I needed to publish something before the end of the year and there is CLEARLY a burning need for wolf stories in the psyche of children using the internet. But then they write them badly, or make their wolves behave like clans of cats. So here is a simple straightfoward story of a young wolf leaving his pack in search of a better life. Maybe no one will ever feel the need to write another one now, or if nothing else maybe this will give them ideas for how to do it in slightly more minimum-standards-meeting ways.

Final conclusion however is that writing about some dumb animal with no agency is not something I'd recommend.
---
unpublished
A short, educational piece. Please remain sensitive and respectful in the comment section. (I'd hate to have to report you to an admin for bullying me.)
(
DO NOT READ
if you're at all easily offended or lacking in a sense of humor. There's nothing graphic at all in here, but seriously, I still cannot stress it enough, this story is not for you.)

Dedicated to the good people of COG.
---
Recent Posts
Ace is dead
on 2/26/2021 4:36:51 PM
It's a Funyun ring.
---
---
on 2/26/2021 4:28:46 PM
---
---
on 2/26/2021 4:27:10 PM
Can't believe you brought back that Cricket skank, the Mountain defeated her fair and square! That was so much more wholesome than how things usually go when she puts tarantulas on blind people though.
---
All Shall Love Her
on 2/26/2021 3:00:40 PM
I shall let Thara commend this one, but glad you could get that all off your chest. P.S. have you tried eating the apple?
---
Ace is dead
on 2/25/2021 9:47:18 PM
My bad for not recognizing
the source
, I will not commend the next commendation worthy thing Ford does, to make up for it.
Might be a bit of a wait.
---
Ace is dead
on 2/25/2021 9:41:54 PM
That's such a waste of perfectly good McDonalds, but I hope there's at least a local restaurant somewhere that can make use of the remains now that they're in more manageable sizes.
---
Ace is dead
on 2/25/2021 9:37:50 PM
You expect me to explain the inner workings of Ford's mind?
---
Ace is dead
on 2/25/2021 9:27:32 PM
Did you even try logging in to your account before making a new one and coming here crying?
---
Ace is dead
on 2/25/2021 9:15:23 PM
Wow, did you just make an alt account?
---
Ace is dead
on 2/25/2021 9:09:00 PM
Given what we know of his health I feel this thread is irresponsible, his arteries are full of peanut butter as it is and reading the news of his death could come as a fatal shock. And I'm sorry guys but he's not coming back to the server no matter how much you miss him. We need a new lolcow.
---