cool74

, The Dramatist
Member Since
4/29/2011
Last Activity
5/20/2018 1:27 PM
EXP Points
Post Count
4871
Storygame Count
0
Duel Stats
65 wins / 59 losses
Order
Commendations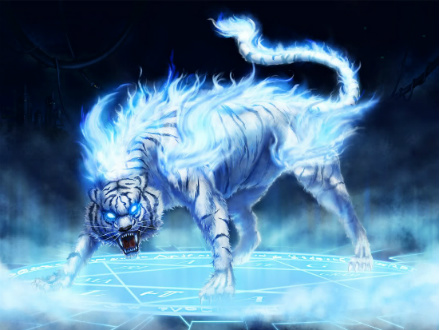 Place holder as I rework profile.
Trophies Earned



Recent Posts
What is/was your school like?
on 2/12/2018 8:35:15 PM
My school is in a suburb of a middle - upper class city. So most of us were white and Asian with the occasional black person as well. As far as I could tell the biggest bullying got was some name calling and the occasional Senior/Freshmen comments but because we were a fairly new school there wasn't a whole lot of it. I think I got in a total of 1 fight in high school when I was a freshman and I kicked the senior's ass so hard there weren't any more.
The classes were in what is known as a block schedule. Basically we had 8 classes in a school year that were broken up in groups of 4 before winter break and 4 after winter break. Each period was about an 1 hour and 30 minutes. So we had midterms and finials at two separate times in the year.
The principle was a dick, which was appropriate given his name was Dr.Dickson. He was a smug bastard everyone hated. Umm other than that, We had a "School riot" (as it was reported on the nightly news) one time which was basically they took away a rally we were suppose to have so all the students decided to fuck school and sat in the middle of quad not going to class and then leaving. 
---
General Age of CYS Users
on 1/31/2018 1:55:17 AM
When I first joined I was in that age range. Now I'm in my early twenties.
---
Sanitarium! (Collaborative CYOA)
on 1/26/2018 2:16:29 PM
A Most of the others are on our side and if Earl attacks us I bet we will be able to do a group beat down on him.
---
Sanitarium! (Collaborative CYOA)
on 1/23/2018 7:11:40 PM
A
I am not down to attempt another failed ambush when the others side has guns and knows we are back her. Breaking the door will buy us time that we can use.
---
Sanitarium! (Collaborative CYOA)
on 1/17/2018 1:59:17 PM
A We don't trust Earl enough to not just do something stupid or try and bite our head off for distracting him. I rather do the safe thing where we figure it out ourself.
---
A Bantastic Thread
on 1/14/2018 5:02:09 PM
I was being sarcastic as well. I thought that was clear through my ridiculous use of words. I will make sure I add a winky face emoji next time.
---
A Bantastic Thread
on 1/14/2018 4:42:02 PM
If you actually think that, then you should be banned you sniveling snowflake. 
---
Sanitarium! (Collaborative CYOA)
on 1/14/2018 3:45:52 PM
We don't have the time or luxury for a hostage besides it will be nice to feel his life slowly drain from a stab wound any where
Vote change D
Much better suggestion wibbons
---
Fantastic beasts & where to find them
on 1/13/2018 4:11:26 PM
Yeah I am not a huge fan of the post main series body of work. However that execution method they showed in the movie was deeply fucked up. I had nightmares about that stuff.
---
A Bantastic Thread
on 1/13/2018 1:36:29 PM
I like how he sent the first picture and Mizal and probably a lot of other people were like "Bullshit". So he had to do the 4chan confirm idenity pic. 
---