ericyopy

, The Reader
Member Since
9/19/2015
Last Activity
3/25/2017 8:19 PM
EXP Points
Post Count
53
Storygame Count
0
Duel Stats
0 wins / 1 loss
Order
Commendations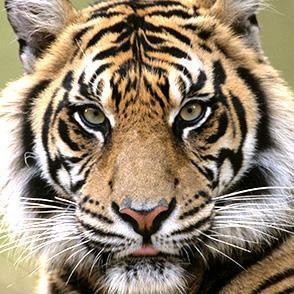 Hello everybody, the name's Ericyopy and I'm a budding author that wants to make people enjoy a story for what it is, a product created with heart and soul. I don't usually finish products I want to because I don't have motivation but I always try my best whenever I work on something. Other hobbies that I enjoy doing other than writing is video games, drawing, singing, magic and doing comedy. I have a simple goal in life, to make others happy and enjoy the life they were given, and I will accomplish that goal through words that speak with fire and flare. Anyways, hopefully you have an awesome day, see ya later!
Current Home: Earth
Current Job: Living
Current Race: Human
Current Gender: Alien
Current Look: Marty McFly Jacket
Favorite Genre: Fantasy/Historical
Current Interests: CYOA and WW2
Currently working on:
Space World: Arcaneta (Unfinished and needs polish)
Other secret projects...
Storygames
unpublished
You are one of the Gods of Exiterrium, a land once peaceful, now destroyed and in shambles. As a God, your job is to restore peace to the world...
But according to your peers, it's to destroy it...
Decide how the world ends up, it's in your hands.
[Bucky's Chaos Contest 2017]
---
unpublished
Oops, someone forgot to take a pit stop on Planet 827.
Now down goes the Sukhoi into the purple surface below, shattering into a dozen pieces, leaving supposingly no one alive.
Except for you.
Landing on Planet 924 or "Arcaneta", you must survive with the resources on the planet, along with your trusty "Smart Suit" which has an helpful AI for all your worries and needs. But the planet isn't empty, of course, there are some wonderful aliens friends who will probably eat you like a potato chip.
Now, good luck to you and I hope you can escape or make yourself a good living.
Because you'll probably die.
NOTES: This is my entry for the January CYOA story and will probably be my first story published on here. The concept of survival has always been interesting to me and I've always liked the sense of danger and adrenaline that these genres have had. I hope the same sense is created in this story but I think this story will mostly be light hearted in its majority and will mostly just be a test for how well I can write in a short amount of time.
---
Recent Posts
Chaos Contest
on 3/25/2017 9:29:55 AM
I've been doing so much research about mythologies for the story that I've haven't had time to actually write the story but hopefully, because I got Spring Break, I can sit down and actually get things done.
---
Chaos Contest
on 3/9/2017 4:58:34 PM
I'll be putting my Revolutionary War thing aside for now as I have plenty of time to actually shape that but I'll be trying to write a "quick" story for this. I bet 50 points as my sacrifice.
---
The Revolutionary War.. BUT WITH MECHS!!
on 3/9/2017 4:52:42 PM
---
The Revolutionary War.. BUT WITH MECHS!!
on 3/9/2017 4:46:56 PM
Well then, that's a bit rude but alright.
---
The Revolutionary War.. BUT WITH MECHS!!
on 3/7/2017 8:23:08 PM
Alright, thanks Penguin and Seto, if any of the suggested people are willing to help that would be appreciated.
---
The Revolutionary War.. BUT WITH MECHS!!
on 3/6/2017 5:33:51 PM
That really does look like what I'm picturing except for the fact that it's civil war? Although contacting them would be difficult and getting them to sketch my ideas  might be a hassle but I'll look into it. The art does give me ideas though.
---
The Revolutionary War.. BUT WITH MECHS!!
on 3/5/2017 4:33:32 PM
Ok so I've been thinking about the visual aspect of this and I was wondering if there are any artists on CYS that would be willing to help sketch out some of the designs that were mentioned. I would do it myself but due to time and actually focusing on the story itself, it would be a long time coming. Again it's a sketch not a super detailed masterpiece.
But I'll also be drawing my own designs just as a reference for myself.
---
The Revolutionary War.. BUT WITH MECHS!!
on 3/5/2017 8:36:44 AM
I'll make sure to put that spyglass thing down.
And for now, Steampunk it is, I just got to do some tuning on some previous designs then it'll be all good for now.
And strictly keeping it to Steampunk like how Jules Verne did it with limited computer systems and more machines run on steam.
---
The Revolutionary War.. BUT WITH MECHS!!
on 3/4/2017 5:44:47 PM
http://en.wikipedia.org/wiki/Cyberpunk_derivatives#Postcyberpunk
So here is a page on Wiki about different versions of technology other than steampunk. And if anyone sees anything interesting or would fit with the original idea, tell me.
Or I'll make my own versions of technology derivatives and see if it would work along with your opinions.
---
The Revolutionary War.. BUT WITH MECHS!!
on 3/4/2017 5:39:34 PM
Well about the Natives, that's what I was going to implement but I didn't really state that in my response. Of course, before the Revolutionary War, the Natives stole or traded for the new technology to benefit themselves. Although I see them using it very poorly than actually being useful. But the Natives would probably still use actual animals such as horses as well as net traps and spears. Yes, they are easily overpowered but their strategies and knowledge of the land gives them a distinct advantage over the technology users.
And about the technology in general? I've been thinking about how to do it but so far, I think I would have to just convert it to something just steampunk or something entirely different because clearly this mix of technology boundaries is making people upset. I'll come up with an actual technology guideline soon that makes sense and actually would fit with the esthetic.
Also for getting rid of what made that setting awesome in its own right does seem entirely ridiculous but there is a reason for alternate history. Basically changing the setting and making it another setting of its own while still relying on the same ideals of the past is what I'm trying to aim for. It's hard to say why and what would be taken out of the setting I laid out so far, but it's just experimental right now and finding out the ideal environment is what I'm trying for right now.
---