ericyopy

, The Wordsmith
Member Since
9/19/2015
Last Activity
2/22/2018 9:42 AM
EXP Points
Post Count
103
Storygame Count
0
Duel Stats
0 wins / 1 loss
Order
Commendations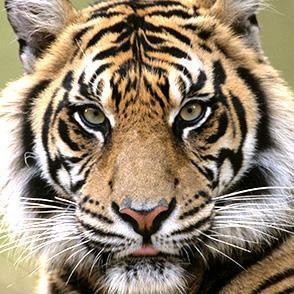 Hello everybody! The name is ericyopy and I am a writer aspiring to become tremendously better. Although procrastination has had conflicts with me in the past, I am determined to overcome it. Writing is a strong passion of mine and one of these days, I will see my best and most passionate projects come to life and it will be a glorious day. Anyways, enough talking about glory, may the reader of this profile have a great day or night.
NOTE: Anyone willing to work with me may PM me. I am usually available since I am a person with no desire to sleep.
-----------------------------------------------------
Current Home: Earth
Current Job: Living
Current Race: Human
Current Gender: Alien
Current Look: Coat all day, everyday
Favorite Genre: Fantasy/Historical
Current Interests: CYOA, WW2, Fighter Aircraft
--------------------------------------------------------
Quotes (that I find interesting):
"Always remember that you are absolutely unique. Just like everyone else." - Margaret Mead
--------------------------------------------------------
Currently working on:
Beyond Reach (Might change title)
Other secret projects...
Trophies Earned

Storygames
unpublished
It is the year of 2376.
The population of Earth has decreased tremendously over the last few hundred years. Constant wars and genocides have led to a world that seems to no longer function. However, it seems that in North America, there is one civilization that continues to exist and is one of the last livable cities on the planet.
In that city lives one person who has the chance to change the entire course of history from now on and if humanity wants to continue to exist then this person better realize their destiny before it is too late...
----------------------------------------------
Note:
There will be a few points in the story that will provide extra information that is completely optional. After reading the page, it will have a link bringing you back to the original page so that you may continue the narrative.
---
Recent Posts
December Contest Results
on 1/23/2018 9:12:00 AM
Congrats everyone! Especially to those who won so now there may be more quality stories on the site other than mine which I am taking down immediately.
---
Contest Entry Submission Thread
on 1/12/2018 7:57:57 AM
Also the vast difference between the genres and stories allows for even more enjoyment from readers and that's excellent for this site which might have been lacking in certain topics. I'm glad that this contest turned out mostly great entries and good luck to those who to score high with the judges.
---
Contest Entry Submission Thread
on 1/8/2018 7:48:26 AM
Oh dang it, I forgot that someone else was writing a ballad. The worst part is that Romulus actually has an understanding of poetry so now I feel ashamed of my own writing but that's what happens when I don't know how to write poetry. However good luck to you and your ballad.
---
Contest Entry Submission Thread
on 1/7/2018 11:27:54 PM
---
December Contest: A Horror Ballad
on 1/5/2018 10:24:00 PM
Thank you and good luck, I hope that you are doing excellent in your entry and that you fare well with your writing.
---
December Contest: A Horror Ballad
on 1/5/2018 9:58:59 PM
As of current, I will be using most if not all of my weekend time to finish up the ballad. So far, I have realized that the ballad will be short but nothing can be done about that because of the structure. Working with a genre I have never thought of writing for and writing in a format unfamiliar to me has been an interesting ride. The biggest regret I have is procrastinating over the days I had free time to do this only because I just hit a wall in the creative process while writing the ballad.
Horror is not a genre I would have ever dreamed of writing for because I usually avoid anything on the horror side. However, what I do enjoy is the psychological aspect behind what makes horror so terrific to see and read. By writing this, I am hoping that the ideas I included are able to instill a sense of horror into those who decide to read the ballad. (Especially since writing the ballad means I have to use more specific words and smaller phrases.)
Overall, I believe the ballad is doing decent and I aim to finish on Sunday but this time, not a couple seconds before the deadline (hopefully).
---
December Contest: A Horror Ballad
on 1/1/2018 9:44:40 PM
Oh boy, final week to do this! So basically I did squat over new year celebrations so now I have to pump out tons of words and tons of rhythmic stanzas. I will be lucky to finish in time.
---
December Contest: A Horror Ballad
on 12/27/2017 1:59:51 PM
Tackling the story by including the unknown And by doing so, I have to get creative. The main outline is done on a seperate document and trying to transfer ideas into a comprehensible story. Continuing to increase rate of writing when I have down time.
---
Merry Christmas Everyone!
on 12/25/2017 12:13:05 PM
Merrrry Christmas!!! And happy holidays to everyone else and may everyone have a magnificent day or yesterday if it was yesterday for you.
---
December Contest: A Horror Ballad
on 12/24/2017 8:00:16 AM
Christmas is approaching!
A perfect time to churn out a lot of words and pages so that I may finish this story in time!
Also my word count is insanely low because of the way I formatted the story. Since I am actually writing the story in a ballad, the word count is a measly 926 as of current. But hopefully in due time, the word count will be at least 3,000 to 5,000 in total which is terribly short for a CYOA but for a long ballad, I assume that it will be just enough.
Also as a note: I did not notice that I had to update twice a week and thought it said "Every two weeks". (I think I need my eyes checked.) Which is why that the first two posts are so far apart from each other. Oops. Well now I know.
---