lunamoonia1

, The Reader
Member Since
6/14/2017
Last Activity
6/21/2017 4:58 PM
EXP Points
Post Count
1
Storygame Count
0
Duel Stats
0 wins / 1 loss
Order
Commendations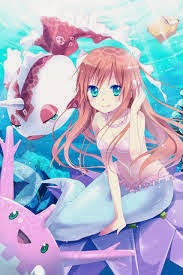 My name is Luna and i love to write! Im so exited to be on this site and to write with all of the great writers out there ,but mostly of all to get feed back about all my storys!!! I will try my best to get one short story every week and an actual story every month ,but if i don't i will make sure to make it as soon as i can!
Storygames
unpublished
First off if you've heard this name before its just a name my friend said i should use!
---
unpublished
Unlike some Apocalypse games this is the world after the Apocalypse This is the story of a young girl named Eudora, she had no family or friends because her family died when she was younger so because that she had to fend for her self in the treacherous world that it was. This is the story of her and her new life out-side the breaches of the colony.
---
Glisen Creak Boarding School
unpublished
Golden Creek Boarding School Is a game/story were your a female student named willow Wilson and your going to a new School Because your Old school burned down in a tragic accident Caused by your younger sister Gemma. This is about acceptance, Trust, Family,Friends, And your trust with the characters. Also did i forget to mention that Willow is adopted, she was abused by her parents when she was younger and now she has trouble trusting people...loving people. This is the true story of how her broken mind, broken heart got fixed after all that time.
The story does not use the real names and it is about the decisions she could have mad e and how she thinks it would have turned out if she made the other decisions.
---
unpublished
Lost memories is a game about a girl named Hannah, she lost her memories, friend, and family in a devastating car crash. This is a book about her journey with her new life after the crash.she meets new friend gets a new family basically a new life, follow Hannah on her journey of a life time.
---
unpublished
Misty Eyes is about a girl she is a normal girl in a normal town and has a normal family or so every one thinks, the girl's name is Piper, Piper lives
---
Recent Posts
How to deal with writers block
on 6/15/2017 7:27:44 AM
well what i do is go watch tv or when i cant write i go eat or i stand there untill i write. (or the one i do:i keep pinching myself untill i come up with something!!)
---